Master of Malts, a passionate band of spirits lovers and a multi-award-winning e-commerce platform, has decided to team up with Glenfiddich, labeled as the world's most awarded single malt scotch whisky, to launch an exclusive, limited-edition collaborative Tasting Collection for all whisky aficionados.
Master of Malts is a multi-award-winning e-commerce platform that utilizes advanced technology to shorten the distance to amazing drinks experience and to deliver the world's best drinks-buying experience to its customers.
Glenfiddich is one of the few single malt distilleries remaining family-owned and has been running for over 130 years, becoming the best-selling and most awarded single malt whisky in the world, and is now sold in over 180 countries worldwide.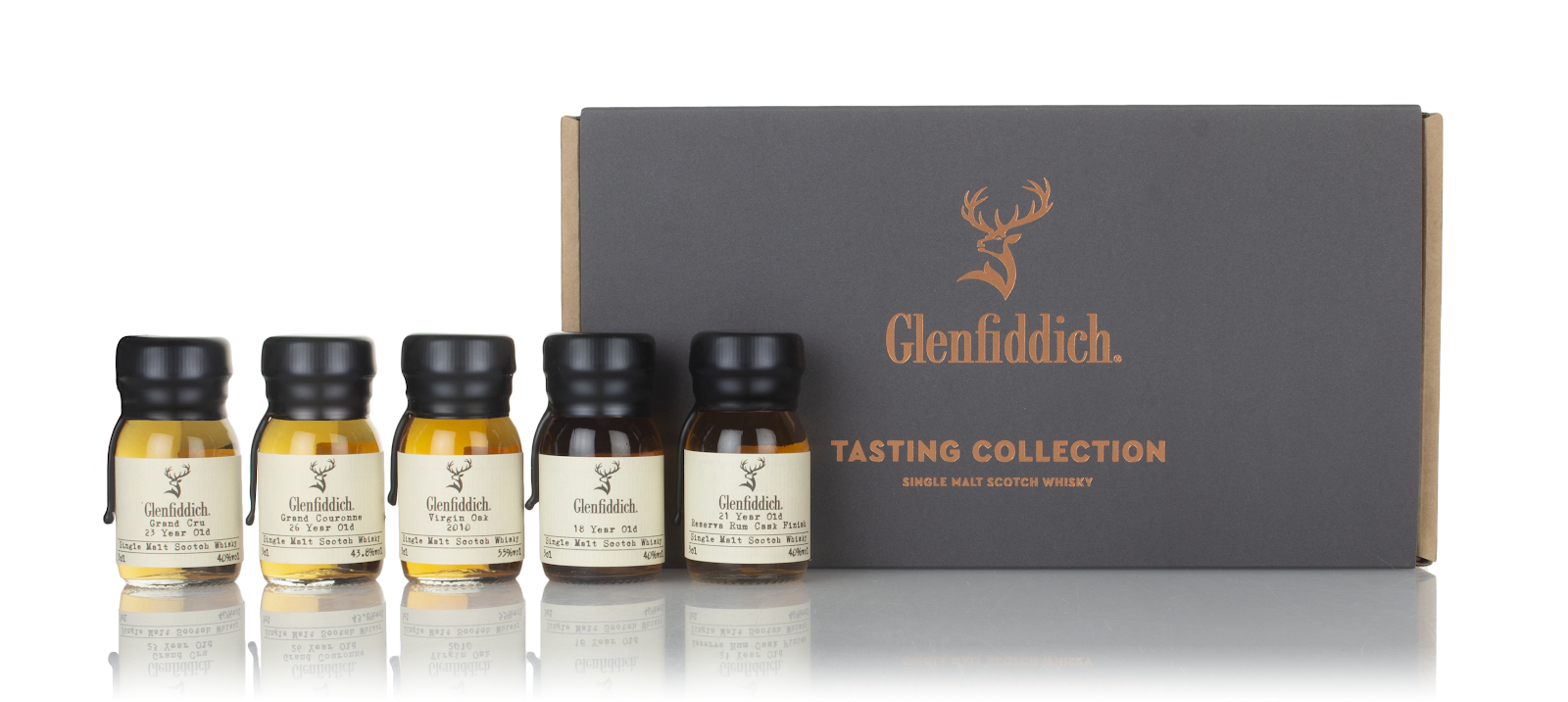 All Tasting Collections include Glenfiddich's brand new expression, Grande Couronne 26-Year-Old (newly released in the UK and sold out on Master of Malts), which was matured in American and European oak casks and finished in French oak ex-Cognac casks for two years before bottling. Every set includes dial-in details for a series of virtual live tastings.
There will an upcoming an online, virtual live tasting event—perfect for at-home tasting. Hosted by Glenfiddich global brand ambassador Struan Grant Ralph, the event will take place at 8 pm BST (2 pm CST) on Thursday, April 29. The grand purpose is to give customers the opportunity to discover more about Glenfiddich and the five whiskies.
"It's always exciting to work with family-owned distilleries like Glenfiddich, and they have really let us have access to some of their tastiest recent drops with this pack. We'd rather share a dram in person, but have Struan take us through them online over the coming weeks is a pretty decent second," Guy Hodcroft, spirits buyer at Master of Malt, said.
"We are really excited to launch this new Tasting Collection with Master of Malt to continue to make whisky more approachable and accessible," Struan Grant Ralph commented. "Being able to lead people on a journey through some of Glenfiddich's all-time favorites—not to mention highly sought-after and opulent new additions—and showcase a true taste of excellence with each dram is a real privilege."
Currently, the Glenfiddich x Master of Malt Tasting Collection is not available for shipment in the U.S., but Master of Malt is currently working on a solution resolve this.