Maybe it's your first time in New Orleans celebrating Mardi Gras or maybe you're a NOLA native, but either way, you may be left wondering where you could buy Mardi Gras-themed attire. I'm not talking about costumes, necessarily. I'm talking about everyday clothing items that are purple, green, and gold so that you can look festive while you're at the office, running errands, or even exercising during the carnival season. The following stores are happy to provide you with some nice new pieces of clothes that are appropriate in most situations, but still have the Mardi Gras colors to help you get into the spirit (and superstitions) of the season.
There is no shortage of places to buy beads and other Mardi Gras supplies, but here's a list of local shops you can ship to the trendiest Mardi Gras clothing to show your Carnival pride this season.

Where To Get Mardi Gras Clothes In New Orleans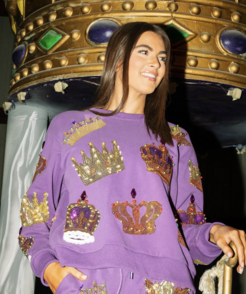 Fleurty Girl
Various Locations
504-309-3944
fleurtygirl.net
Fleurty Girl is a boutique specializing in all things NOLA. Form Mardi Gras home décor to second line umbrellas Fleurty Girl has you covered for this Carnival season. Lauren Thom made a risky move when she founded Fleurty Girl in 2009. She and her three kids moved in the back of a shotgun house with hopes that her online boutique would take off. Fast-forward nine years later, Lauren's boutique became a success with numerous locations on the Northshore and Southshore.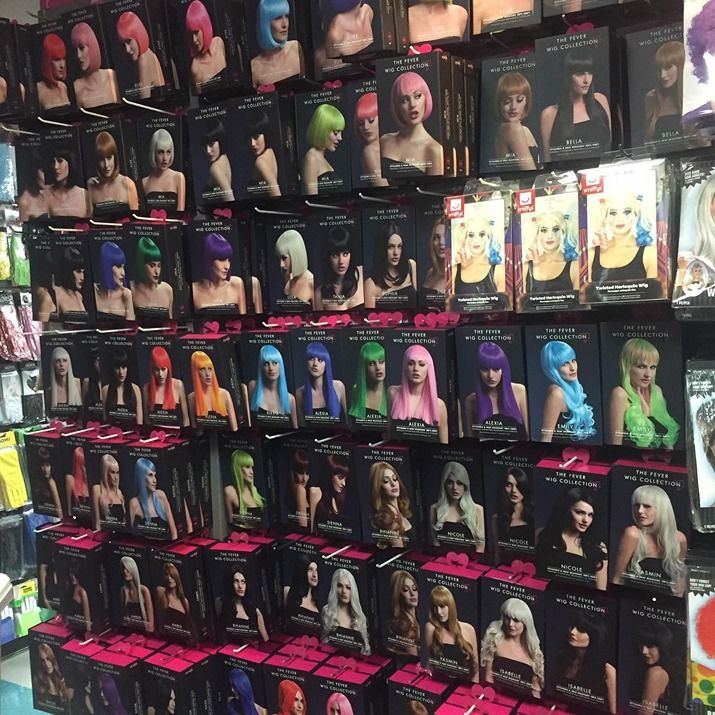 Nikki's French Quarter Halloween Store
107 Chartes St.
504-302-2095

facebook.com/NikkisFrenchQuarterHalloweenStore/
Nikki Voltolina runs a year-round Halloween shop that where not only creates amazing Halloween costumes, but she also has Opposuits. These suits will have you standing out from the crowd and catching the best Mardi Gras beads this Carnival season.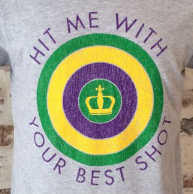 Sarah Ott
7808 Maple St.
504-208-4240

sarahott.com
Sarah Ott carries simple and chic clothing that will have you Carnival ready. Take the extra step and accessorize your Mardi Gras street fashion with Sarah Ott's NOLA themed jewelry.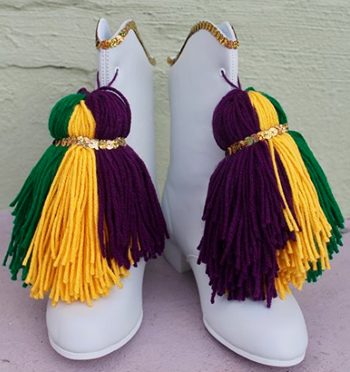 Spy Girl NOLA
spygirlnola.com
Spy Girl NOLA was started by a Dallas native who attended the Carnival festivities with her family. Lauren Sennie's favorite part of Mardi Gras was seeing the dancers' white boots with giant tassels. After getting her own pair of white boots then self-customizing with festive tassels and sequins, she decided others needed to have it too. Customers can choose single or multi-colored tassels and add sequins to glam it up.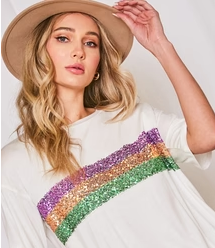 Blink Boutiques
Various Locations
504-883-8054

shopblinkboutique.com
Blink Boutiques has six locations around Louisiana. All locations provide Mardi Gras attire, but their seasonal Purple and Gold store in Baton Rouge sells all things Carnival!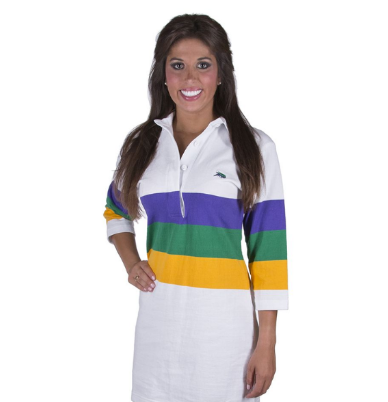 Perlis Clothing
6070 Magazine St.
504-895-8661

perlis.com
Perlis Clothing was established by Rogers Perlis in 1939 and caters to Southern style clothing. Perlis' high-quality clothing is accented by their crawfish logo and can be made-to-measure.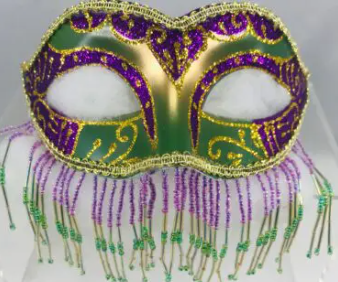 Maskarade, Inc.
630 St. Ann St.
504-568-1018
This local shop is stocked with masks and their Venetian style masks are fit for Mardi Gras royalty. Located in the heart of the French Quarter and a few steps for Jackson Square, locals and tourists in the area can grab a mask during their Carnival celebrations.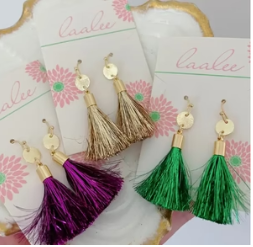 Lionheart Prints

3312 Magazine St.
504-267-5299

lionheartprints.com
Liz Maute Cooke is a originally from Oklahoma but has embraced her new home in New Orleans. She began printing when she was six-years-old by using markers and scrap paper which led her to study typography in Rome. Lionheart Prints has grown from hand-lettered greeting cards to a nationwide brand with a range of products. Liz Maute Cooke's studio is located uptown where you can stop by and find exclusive collaborative designs from local designers.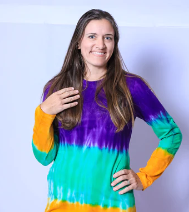 Mardi Gras Creations
425 Decatur St.
504-328-9384

mardigrascreations.com
Mardi Gras Creations was established in 1988 by Sheila and Ratan Melwani after moving here from Puerto Rico. Along with apparel, Mardi Gras Creations sells beads, boas, masks, and souvenirs.


The Best Carnival Season Clothes
These carnival clothes are perfect for keeping up the spirit and etiquette of Mardi Gras when you can't wear a costume. You'll be the envy of the office, and everyone will ask you where you got that great shirt or scarf. Soon enough, you'll probably have a whole section in your closest dedicated to Mardi Gras-colors clothing.
What is your favorite local store to shop at for Mardi Gras clothes? Let us know if we missed it!