'Tis the season to enjoy some light and art.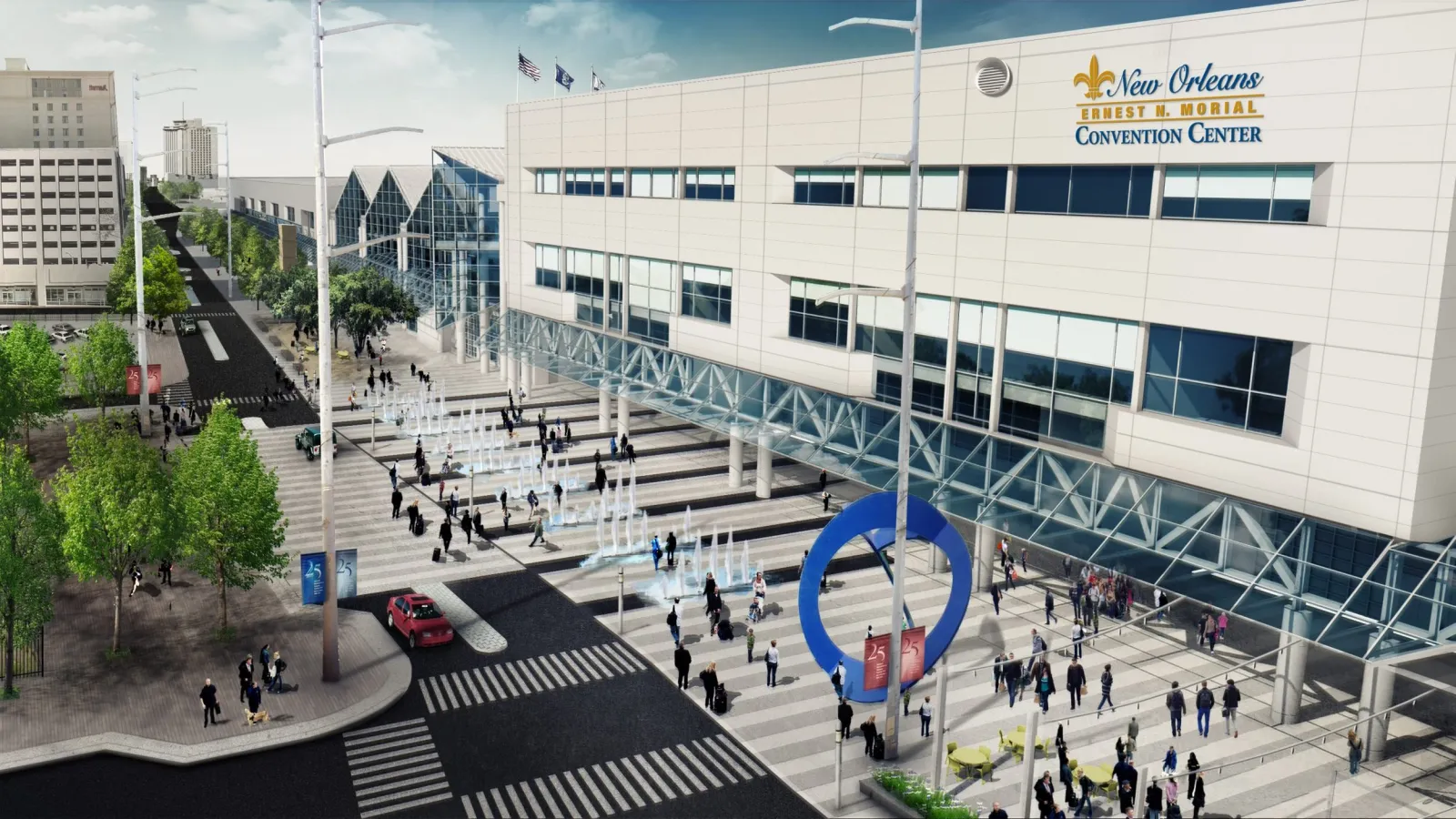 LUNA Fête, New Orleans' favorite public display of art, lights, and technology, will be returning this year from December 16 to 19. While past Fêtes mostly took place in Lafayette Square and transformed Gallier Hall into an amazing interactive light show, this year will be a bit different. The 8th edition of LUNA Fête, which will celebrate the Earth, space, science, and scientists, will be taking place at NOLA's newest public space: the Convention Center Pedestrian Park at the Morial Convention Center.
This free event, presented by the Ernest N. Morial Convention Center and New Orleans & Company, will feature a seven-minute animated projection by award-winning artist Bart Kresa, which will be displayed on the Convention Center's Hall D and will be played at the top of each hour until 10 p.m. In addition, light-based works by artists and scientists will be spread out throughout all 7.5 acres of the park.
A nightly art market, food, drinks, will also be available. Parking lots are available at either end of the Pedestrian Park.
Since its premiere in 2014, LUNA Fête, created and produced by the Arts Council New Orleans, has showcased some of the best light and projection-based artists in the world and provided training to local artists to advance their skills in creating large-scale interactive and animated art. While LUNA Fête is free, donations are always welcomed to help keep the event going for many more years to come.
For more information about LUNA Fête, visited their website at lunafete.com.