Here we are facing a new and constantly changing reality. Not only are there looming fears around us, but there are several adjustments being made. With situations changing by the minute, there is one thing that has remained pretty consistent through it all.
That thing is social media.
In this quarantined, socially distant world, social media has become a great outlet. It is a place to entertain and be entertained. It has become a way to cope with what has been deemed as "the new normal."
"As New Orleans continues to influence the world, the influencers are continuing to show us a new side of the city."
Whether you use social media to shop, find fitness routines, learn new recipes, watch dynamic concerts, view the arts, or just scroll, there are several New Orleans influencers that are worth your quarantined time. "Influencers" are like social media mentors. They use digital media to let their followers know what's cool, popular, fun, trendy, and worth doing or trying—in realms from photos to fitness. Think of it as glorified peer pressure, but in the best possible way.
The Influencers of New Orleans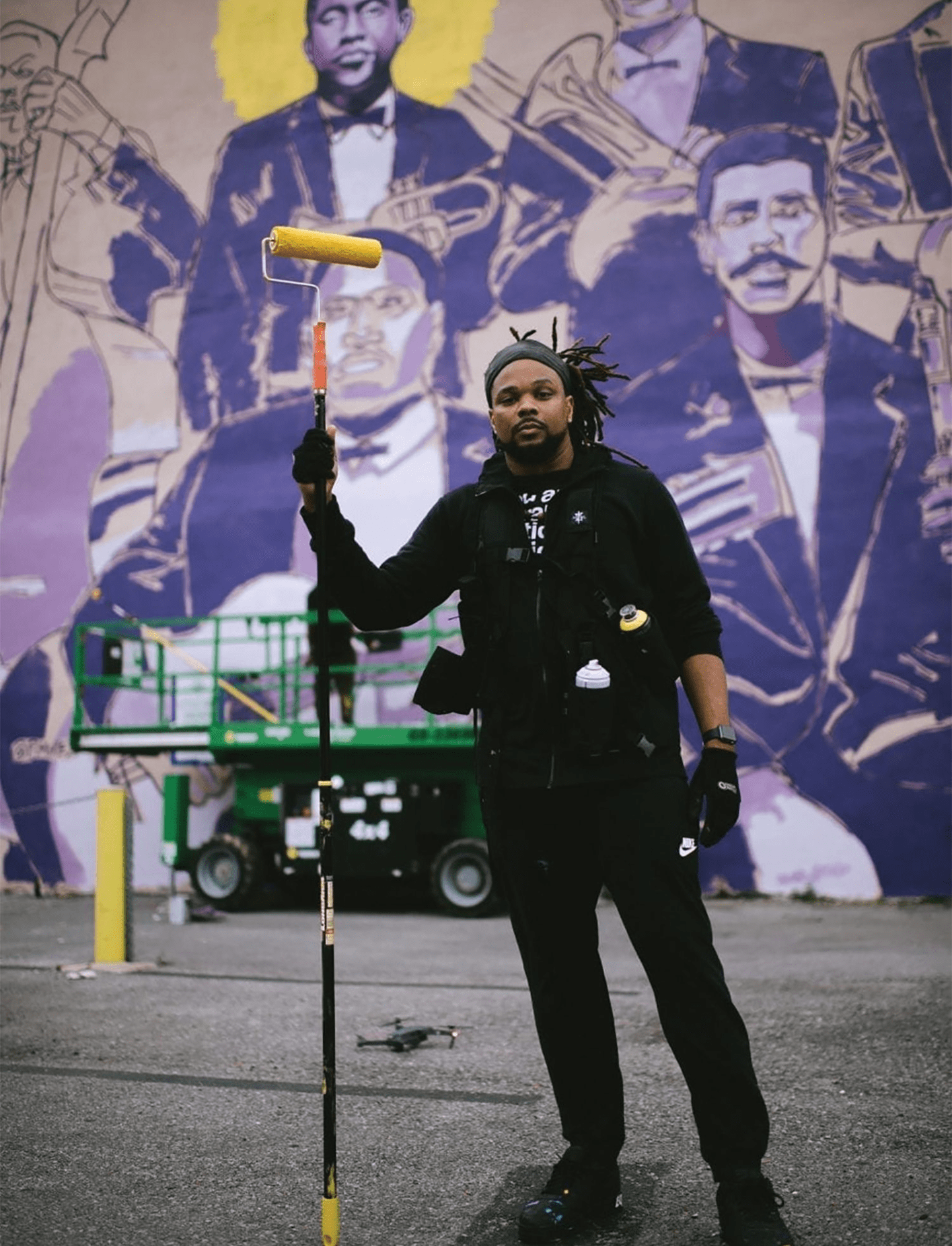 New Orleans has always been an influential city. It's a place that tends to stray from the beaten path. Because of the originality of the city and its citizens, local influencers gain popularity much quicker than usual. New Orleans & Company (@visitneworleans) was one of the first companies to gain a large following on the social media platforms. While not what one may consider a social media influencer, the site has an influence on what the city has to offer. With over 200,000 followers, @visitneworleans is an excellent go-to for all things NOLA.
Brandan (@bmike2c) is a New Orleans native visual artist. With over 58,000 followers, Brandan put not just his artwork out there, but also his philanthropy and his involvement in his community. Not necessarily aiming to be an influencer, @bmike2c started gaining attention after painting a series of murals and hosting various art projects with the theme "Paint where it ain't."
For Brandan and for so many other influencers, the task of influencing was not necessarily an intentional choice, but more of a place where they just landed.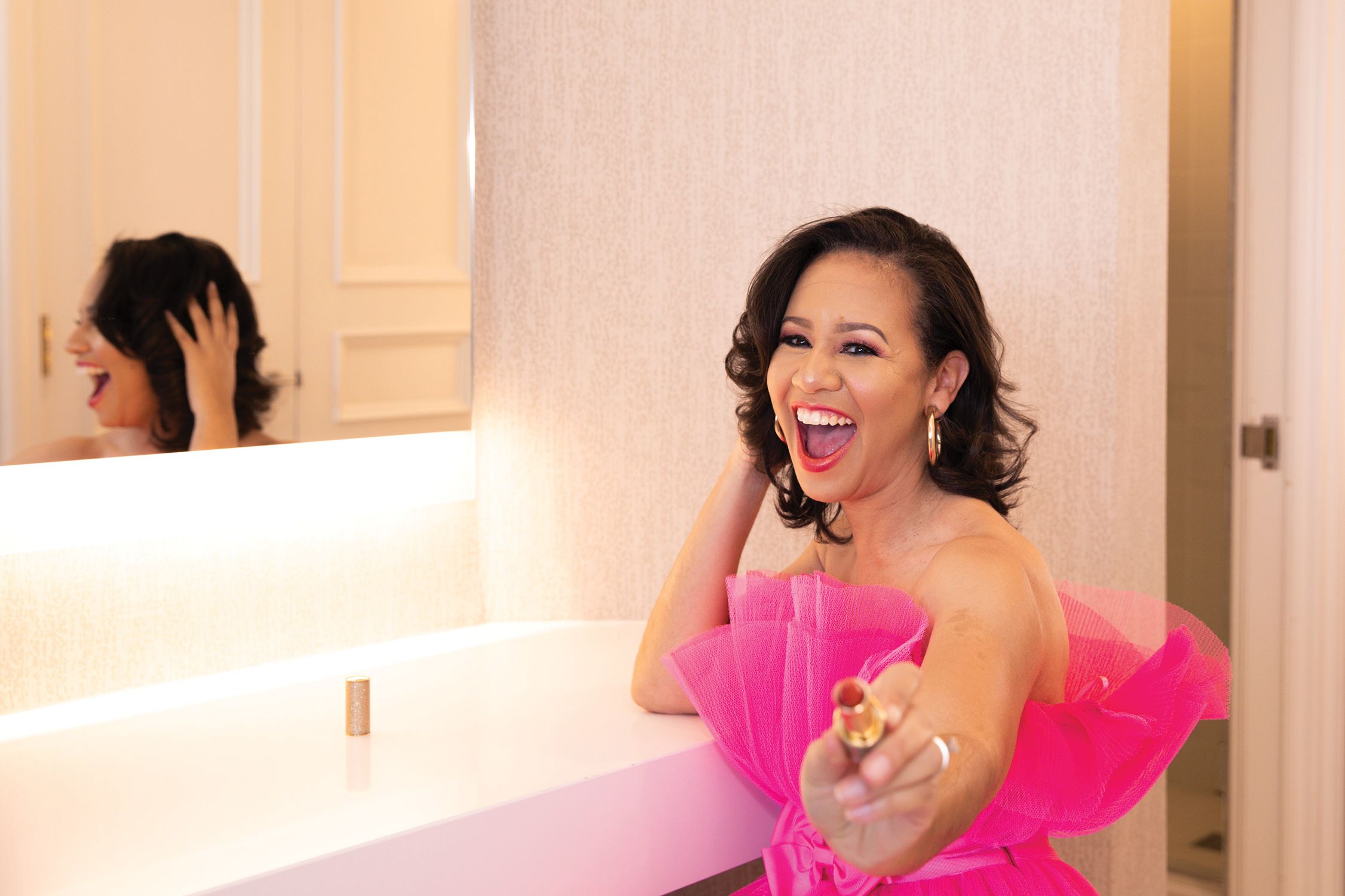 "The key is authenticity. You must be true to yourself and be open and honest with others," says Tracey (@tracey_wiley). A hard-working mother of two, she admits that she never set out to be an influencer; the gig just somehow fell into her lap. Tracy, who currently has over 10,000 followers, believes that the key to her success is her honesty. "I talk about everything, from my family to anxiety to fashion to health." Her posts started to rise in popularity after she began to showcase her fitness routines on social media. A personal trainer at the time, @tracey_wiley saw it as an opportunity to gain clients for her business.
Another very popular influencing skill is knowing a good photo opportunity when you see one. That ability was an easy task for @davidnola. Some call him the "New Orleans ambassador and future king" of the city, and David takes on that title with pride. With over 32,000 followers, David has an eye for all things colorful around the city, and it shows through his esthetically pleasing photos. His goal is to capture the true charm of our wonderful city while also giving us little pieces of his personal life.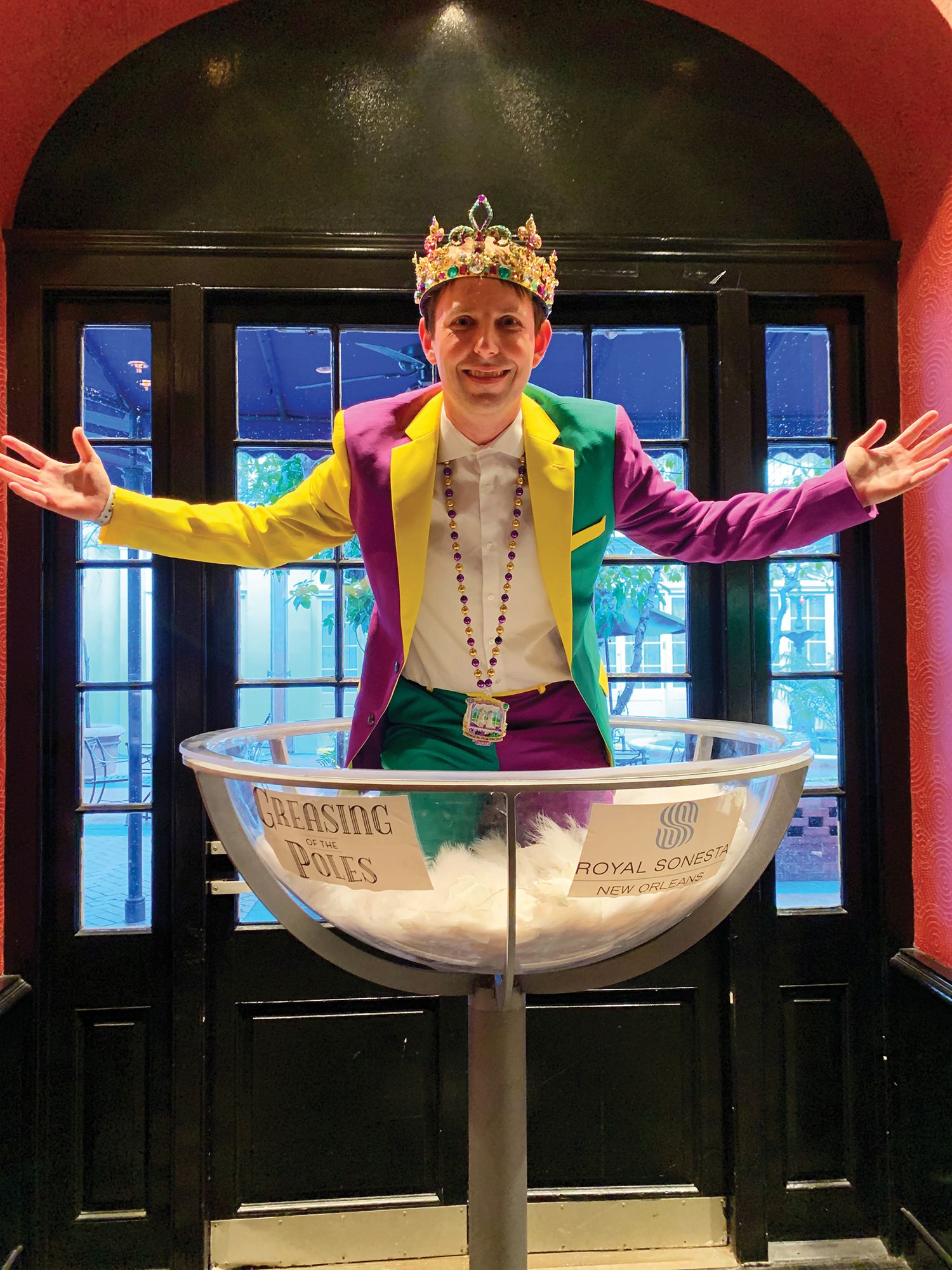 While David shows us beauty through his photos, other influencers tend to express that beauty in other ways. Some of the most popular types of influencers to grace Instagram are the beauty influencers—the ones who display their skills in makeup artistry, hairstyling, and anything related to appearance. Rocio (@risarizos) grabbed her spot on the influencer scene when she realized that there were several hair-care influencers, but not enough that focused on her texture of curly hair.
As a local model and activist, Rocio started using Instagram and YouTube to share her hairstyling techniques, trying different curly-hair products and skin-care routines. As her popularity grew, she began to travel more, while also giving the world some inside views of her family life and love life. Rocio's warm personality won everyone over and gained her over 34,000 followers on Instagram.
As New Orleans continues to influence the world, even during a pandemic, the influencers are continuing to show us a different side to the city. Some of those influencers, like @gonola504, had to slightly alter their posts from showing us where to go and what to do, to occasionally showing us recipes and cooking our favorite local dishes, while also spotlighting the people and things we miss about the city.
Adjusting to the new rules and limitations, many local workers, performers, and artists are reinventing the way they do things. Robin (@neworleanssongbird) went from having a steady schedule of gigs to creating her own Monday-night live show via Instagram. Like Robin, many musicians are currently lacking a venue or bar to perform in. While Robin is a singer and jazz star, she is also an influencer who not only displays her musical talents, but also lets her almost 24,000 followers into her world, which includes travel, family time, and her new baby.
The influences and the influencers of New Orleans are impacting the world around us—keeping the city alive during a far-from-normal time. In addition to those mentioned here, there are so many other local influencers worth viewing: @amournola is helping us fall in love with New Orleans, and @twomack and @nola_val are capturing the city's spirit through photography. When it comes to the best food around town, you can visit @eatingnola, and if you're thirsty, @drinkingnola is the one to follow.
If you ever forget why you love this cool city in the first place, they are always here to remind us.