While we aren't out of the COVID-19 woods yet, things are looking up for moviegoers in New Orleans as area theaters are beginning to operate on all cylinders. Sure, you may still be asked to don a mask if you haven't been vaccinated (or even if you have), and the concession stand still may not accept your cash, but we (the moviegoing public) can go to just about any theater that we could pre-pandemic. And isn't it beautiful that it happened just in time for summer blockbusters like F9 and Black Widow!?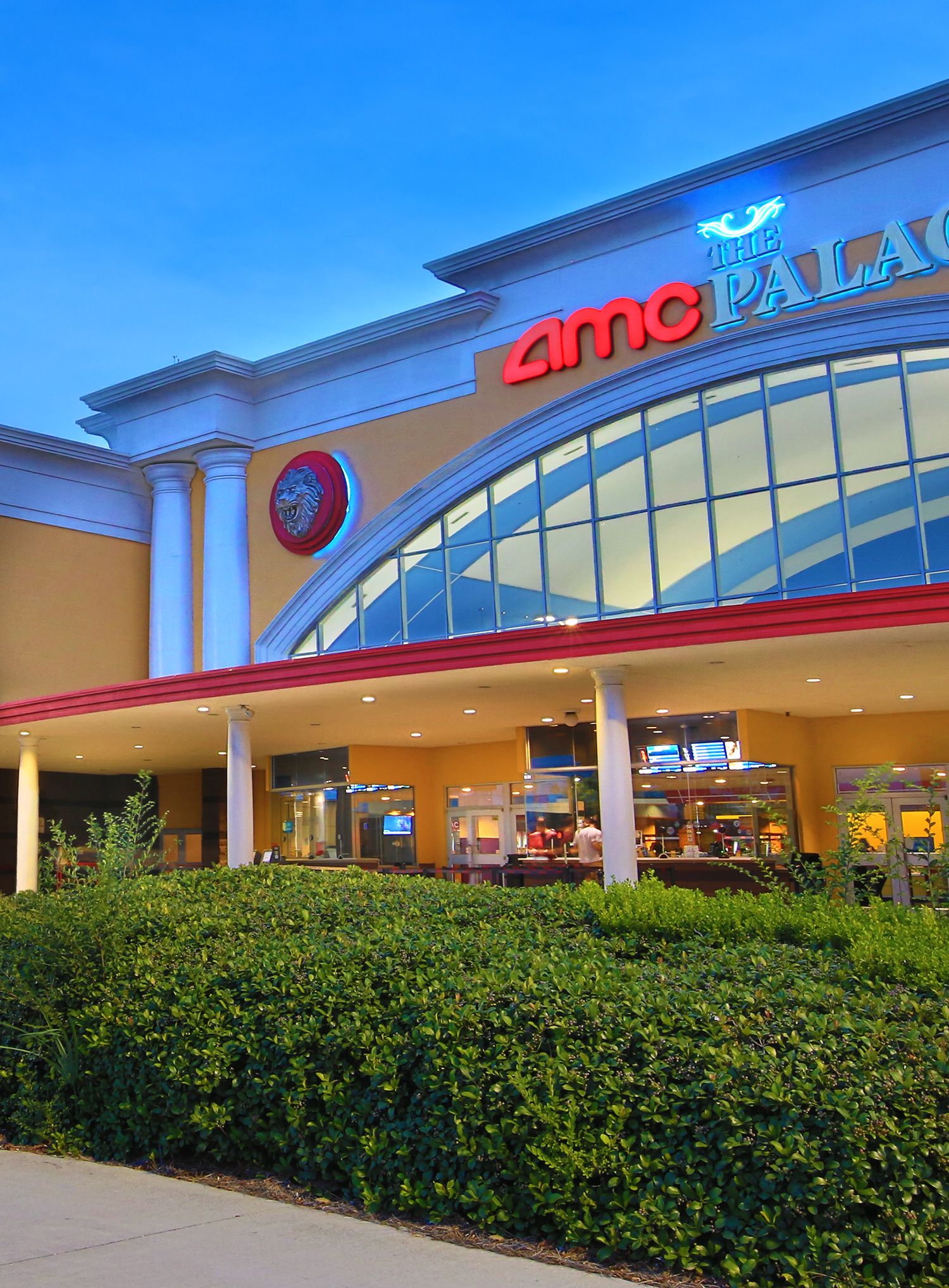 As rabid moviegoers may realize, AMC Theatres have been open since the end of last summer. It was rather refreshing to be able to enjoy films on the big screen once again, as opposed to streaming into your living room. Sadly, the majority of these showtimes were capacitated to a fraction of what they were before the world shut down and new releases were scarce and mostly unexciting. As a loyal A-List member, I, like many others, chose to "pause" my membership in lieu of major releases. I would occasionally be lured to the AMC Elmwood Palace 20 for the opening weekend of a film such as Marvel's long-delayed The New Mutants (after all, I and every other Marvel fan had been waiting patiently since 2018 to see it). Through it all, this conglomerate was able to stay afloat, even after losing millions of dollars throughout the shutdown and beyond. They even struck up a new partnership with Clorox to eliminate those damn virus particles from our movie seats, which I'm sure the majority of us were worried about.
Even New Orleans's oldest movie house, the legendary Prytania Theatre, was able to find its niche during the summer of COVID by reviving 80s classics like The Goonies and The Karate Kid, as well as fan-friendly screenings of films from The Lord of the Rings and Harry Potter franchises. Then something exciting happened: Christopher Nolan's Tenet was released to worldwide fanfare last September. Local moviegoers revisited the thrill of humongous 4K images, state-of-the-art sound, convoluted plot twists ad-nauseum, and many of these individuals chose the Prytania. In fact, so successful were the single-screen theater's profits that owner Robert Brunet was able to rekindle a business deal to open a second establishment in November at the nine-screen Canal Place Theatre, following in the footsteps of Landmark, Southern Theatres, and then Cinebarre (Regal). Unlike the previous incarnations of the Theatres at Canal Place, the Prytania remodeling upheld the New Orleans flair that made its Uptown space so homey, yet unpretentious. Visit them for a charming mixture of major and independent releases. Masks are required, as both establishments rigorously follow safety protocols for its guests.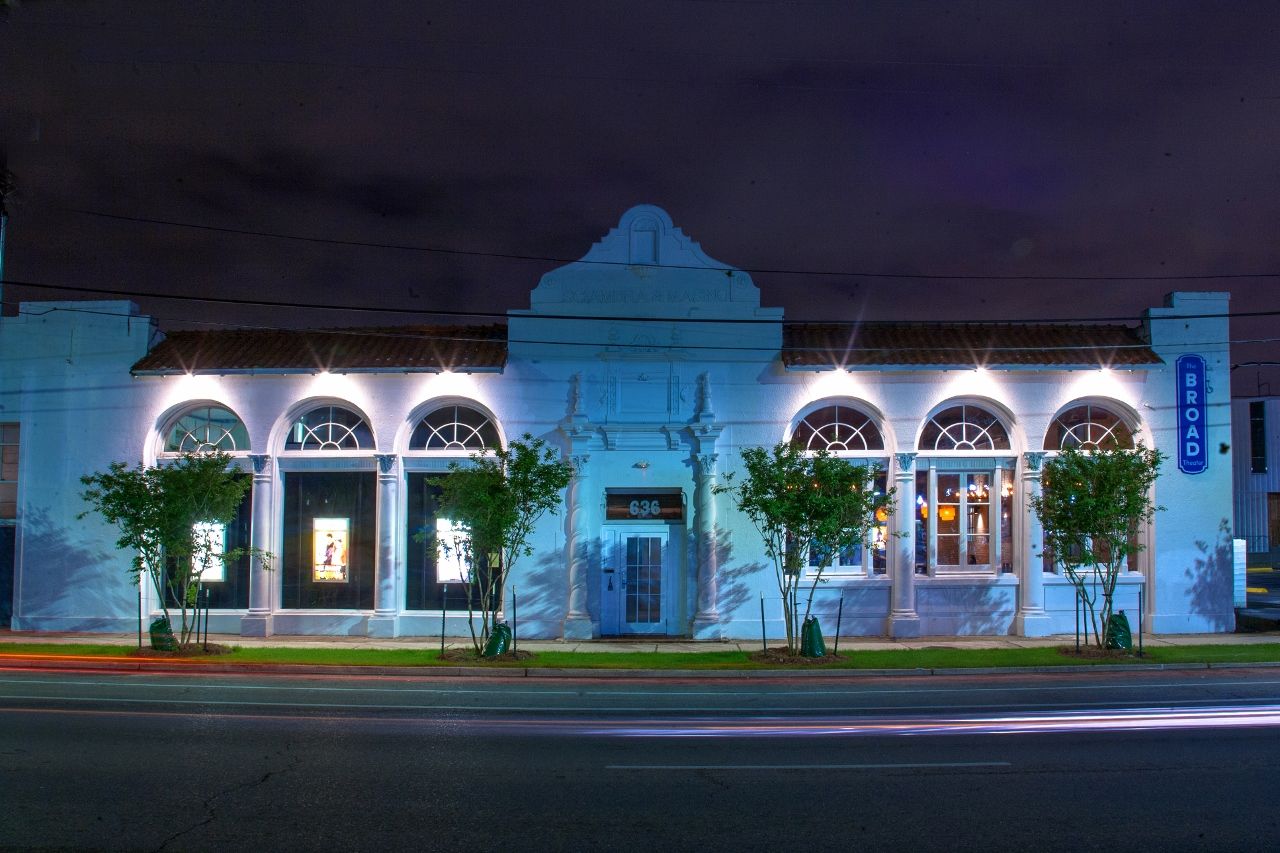 Another favorite destination of film fans in New Orleans is The Broad Theater, which had unfortunately been closed for the majority of 2020 and much of this year. Much like the Prytania's celebrated expansion during the midst of a global pandemic, Broad owner Brian Knighten had no plans on letting COVID kill his business. Hence, October began the tenure of his outdoor performance space dubbed The Broadside, located just down the street. Here, patrons can purchase a ticket for one of 120 courtyard seats, sit at several picnic tables, or even bring their own chair to enjoy the latest movies, musical performances, and much more. There's also a full bar, with a strict mask-on policy for all guests. Still, it's the closest thing to a drive-in movie theater that New Orleans will likely ever see, with undeniably more-comfortable amenities. As for the Broad itself, the theater you loved came back in April, rocking at 50% capacity.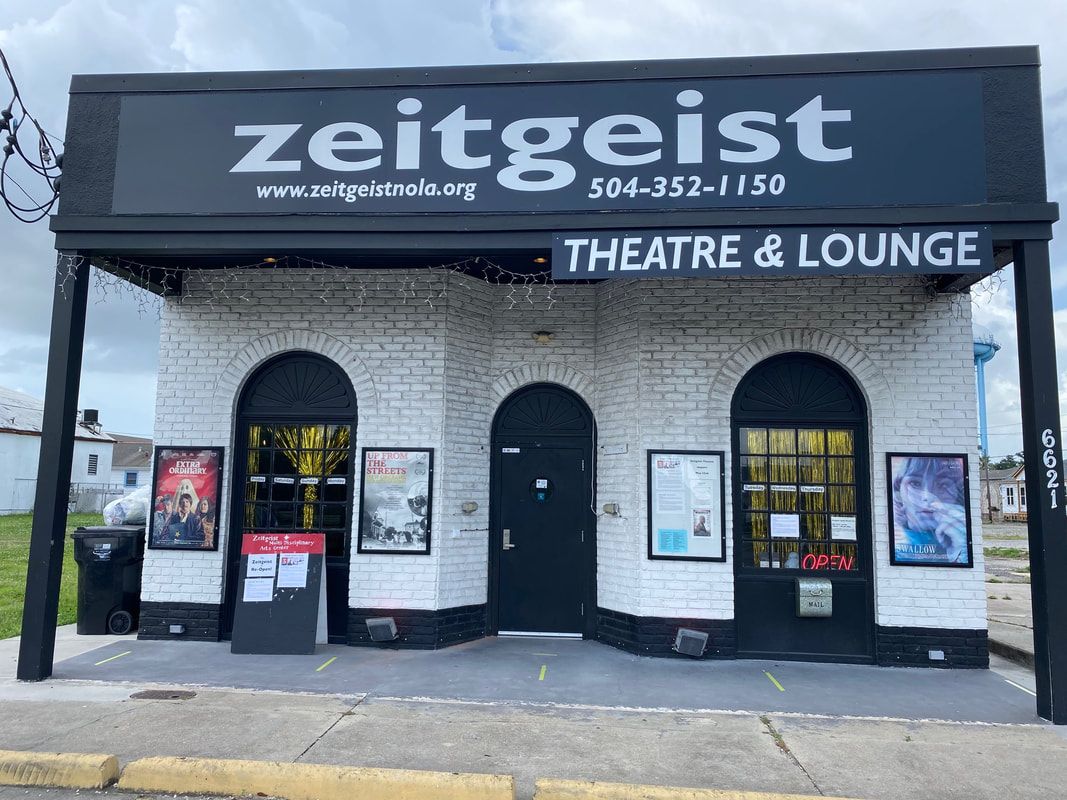 Exiting the city into Arabi, Zeitgeist Multi-Disciplinary Arts Center has been reopened since the previous May, but the average person may not know this since they won't find any blockbusters on this screen. It is here that local cinephiles go to to get their fix for International, LGBTQ, and Arthouse Cinema. Also boasting a full bar and performance stage, owner Rene Broussard has been killing it in his new establishment on St. Claude Avenue since 2019, after 32 years on Dryades/Oretha Castle Haley Boulevard. I was fortunate to attend the opening night screening of George A. Romero's lost 1973 curio The Amusement Park in early June and the experience was truly amazing. Be sure to check out the movie-themed cocktails!
On the other side of Lake Pontchartrain, the Regal Covington theatre finally reopened this May, boasting a stellar lineup of Hollywood releases such as Spiral: From the Book of Saw, Those Who Wish Me Dead, and Wrath of Man. Social-distancing is recommended here, the theater follows all of the necessary safety protocols, and vaccinated guests can remove their masks during the film (please no cheating; do yourself a favor and get vaccinated!).
Unfortunately, not all theaters were successful in reopening. Just a few miles from Zeitgeist, the 10-year-old, rechristened Chalmette Movies on W. Judge Perez officially closed their doors in February after a short-stinted revival in the latter half of 2020. With a true hodgepodge of major Hollywood releases, independent and local-based productions, Black cinema selections, and classic films, here's hoping that co-owners Wennie Schulz and Ellis Fortinberry can reopen sometime in the future.
If this last tidbit saddens you, there is one surefire way to keep these theaters open—go out to the movies! With so many films debuting online at the same time as their theatrical release, we need to send a message to Hollywood by choosing to support the theaters that have comforted us for so many years. While streaming is undoubtedly here to stay, we can see to it that our beloved cinemas are as well.