This year's Essence Festival will look a bit different and here's why.
Being one of the city's most popular and lucrative festivals, this year's Essence Festival of Culture (casually nicknamed Essence Fest) will be held virtually with recorded performances that only invited guests can attend. Sponsored by Coca-Cola, the festival will be held on the weekends of June 25-27 and July 2-4 and will be stream-able on ESSENCEStudios.com and Essence.com. The annual festival is a global event that showcases Black culture through cultural, music, entertainment, and empowerment experiences. The event is typically divided into daytime and nighttime happenings. When in person, the Ernest N. Morial Convention Center houses seminars and daytime events, while the concerts are held in the evenings at the Mercedes-Benz Superdome. Being that this is the second year of holding virtual events, the festival has set up an interactive and well-planned virtual experience like non other.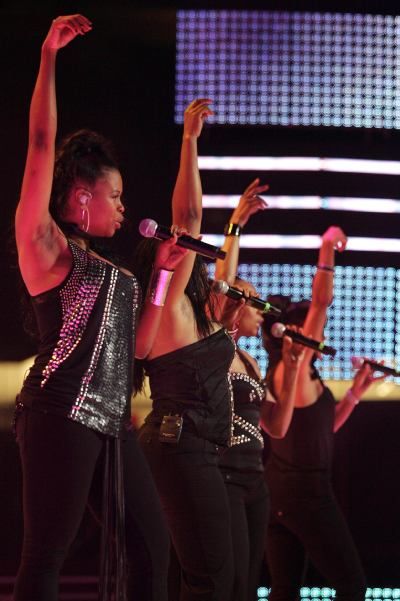 Here's what's in store:
While Essence Fest is normally held on or near the 4th of July weekend, this year there will be two epic weekends to look forward to.
Wellness House
Sunday: June 27 & July 4 : 9 a.m. to 12 p.m.
Wellness House is all about self-care. Focusing on nutrition, mental health, relationships, and physical fitness, these events are set up to give viewers the tools they need to take care of themselves. With these virtual sessions, one will prioritize healthy lifestyles and undoing generational habits, while concentrating on mind, body, and soul.

Beauty Carnival
Friday: June 25 & July 2 : 5 a.m. to 9 p.m.
Focusing on "Boundless Beauty," these sessions will show all of the beauty trends of 2021. Things have become bolder, brighter, and boundless, and Essence's beauty experts from around the globe are ready to share tips and trends that focus on skin care, hair care, and beauty, inside and out.
Entertainment All Access
Saturday: June 26 & July 3 : 4 p.m. to 6 p.m.
Here, they will dig into the lives of some of our favorite celebrities and influencers. The Q&A series will give exclusives and sneak peeks into their worlds and what's next on their radar.
Wealth & Power
Saturday: June 26 & July 3 : 12 p.m. to 4 p.m.
Themed "Impacting & Informing," these sessions will focus on building generational wealth and stability in the Black community through investing, business, entrepreneurship, and voting. The Virtual Town Hall is a must see, packed with topics on political changes and social justice.

Get Lifted: Gospel Sunday Celebration
Sunday: June 27 & July 4 : 12 p.m. to 2 p.m.
Every year, Essence Fest presents the audience with a dynamic Sunday experience and this year will be no different. This year, the all-star Gospel tribute will hit the virtual stage two Sundays back-to-back. The shows will be a blend of praise and worship, dynamic performances, and award winning artists talking and singing out inspirational words.
ESSENCE After Dark
Friday: June 25 & July 2 : 9 p.m. to 10 p.m.
Here's to the official Essence Fest virtual after party! This series started in-person a few years ago and included a host of after hour parties, concerts, and comic shows. This year, the show is said to be a "virtual kickback" filled with well-known musical guests and good vibes.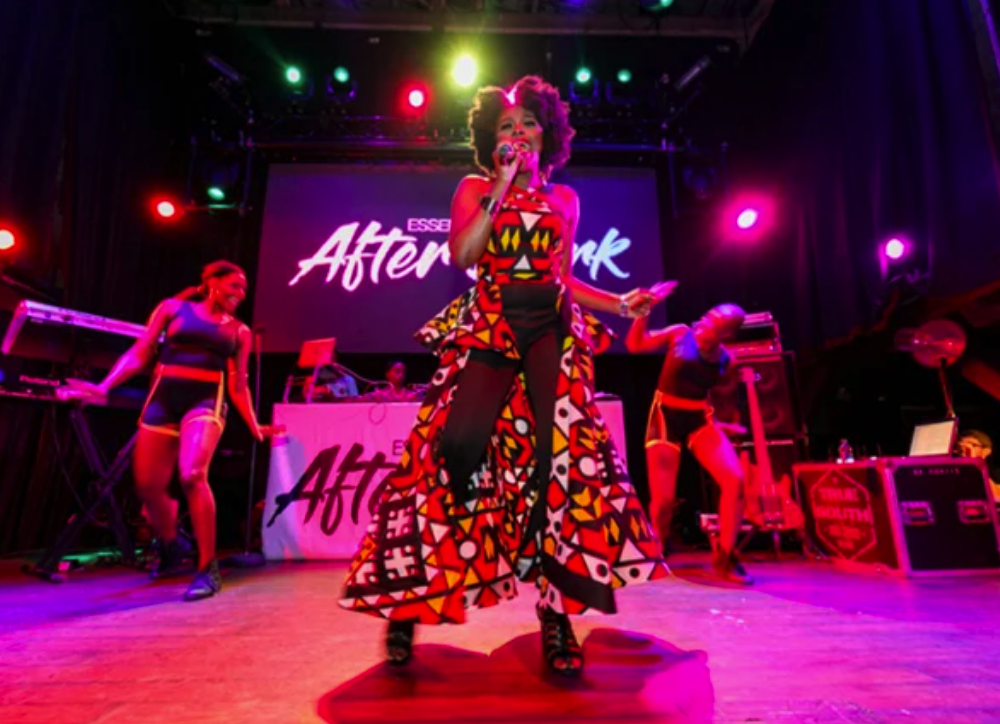 The Main Event: Evening Concerts
Saturday: June 26 & July 3 : 6 p.m. to 10 p.m.
This year's legendary evening concert series has a must-see lineup of performers and speakers, which includes: Mary J. Blige, DJ Khaled & Friends, Jazmine Sullivan, Ne-Yo, Teedra Moses, Kirk Franklin, Davido, Michelle Williams, Tank, Carl Thomas, Case, and D-Nice. The evening concerts will benefit and celebrate Black-owned businesses and entrepreneurs. This main event is said to be an unmatchable virtual music experience.

Other performers and speakers will include: Angela Yee, Adrienne Bailon, Sarah Jakes Roberts, Tracy G., Tiana Major9, Big Freedia, Miss Lawrence, Supacent, Shantrelle P. Lewis, and Jesseca Dupart.

While this year's Essence Festival of Culture is virtual, Essence Fest will produce live activations available only to New Orleans and Louisiana residents. Focusing on honoring essential workers and first responders, the events will be integrated into the virtual experience during both weekends.

Be sure to visit the Essence Festival Virtual Marketplace, a chance to shop with your favorite artists, and Black-owned businesses and brands. The Virtual Marketplace will be available from June 25 - July 4.