The Peacock Room is a perfectly eccentric cocktail bar that opened May 11 of 2021, along with the re-opening of the Kimpton Hotel Fontenot on 501 Tchoupitoulas St. in the Central Business District. Both had been in a pandemic "holding pattern" until the recent relaxation of COVID rules in New Orleans. The Peacock room beckons visitors with its retro style wallpaper and feathered birds and golden cages, all in a jeweled toned collection of patterns, colors, and fabrics. Its hours of operation vary: 3 p.m. to 10 p.m. on Sundays, Mondays, Wednesdays; 3 p.m. to 12 a.m. from Thursdays to Saturdays; and closed on Tuesdays.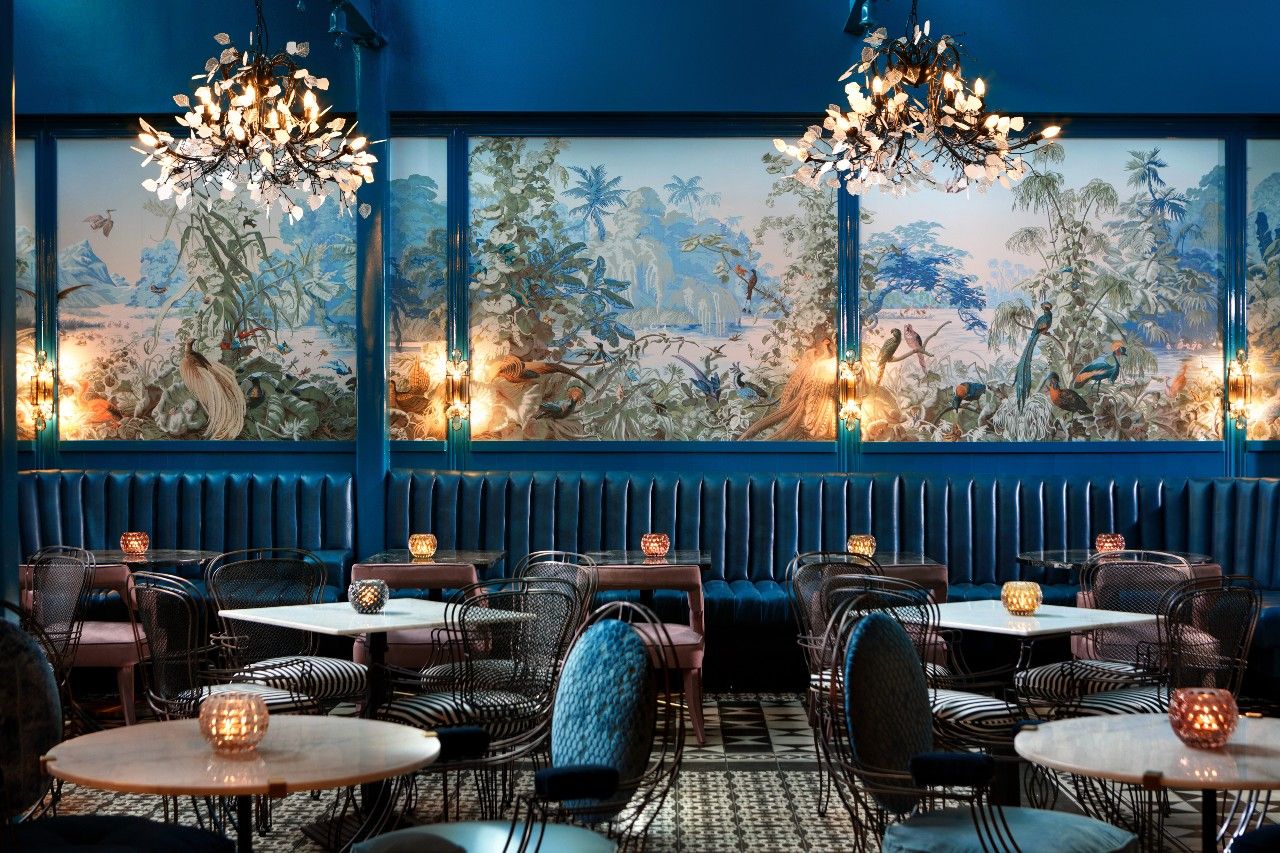 The Kimpton Hotel Fontenot is located in the heart of New Orleans's CBD, yet it exudes a calm, enticing atmosphere. The hotel's signature bar features a mixture of bohemian art, vintage carpets, crystal fixtures, and velvet upholstery. Under the supervision and leadership of Bar Supervisor Paula Echevarria, guests will experience a selection of rare and exceptional spirits and crafted cocktails such as the "Primp and Preen" and the "Right Place/Wrong Time." Under the direction of Executive Chef Chris Lusk, the room's menu includes Oysters with Jalapeno Sriracha, Mirliton and Bacon Lardon, Blue Crab Pimento Cheese, and Fruits de Mer Pho among other creative twists on local fare. Not to be missed!
Along with the crafted cocktails and original menu, the Peacock Room is hosting live music every Thursday from 8 to 10 p.m., now through July. The live music series premiered with a performance of Da Lovebirds, featuring contemporary jazz singer Robin Barnes, also known as "the Songbird of New Orleans," and her bass playing husband Pat Casey. This duo makes a great addition to the already eclectic experience of the Peacock Room. The goal is to combine the eccentric bar culture of New Orleans with the old-world charm of classic social clubs. Lounge seating will be available on a first come/first served basis for the performances. Reservations are highly recommended to see the "Songbird" at the Peacock!