As you might have guessed, being a small business located in a city that largely relies on tourism during the middle of a global pandemic isn't the easiest thing in the world. Still, New Orleanian businesses are resilient, and many have managed to adapt, especially with the help of loyal patrons and the trickle of tourists coming to the city. All five local businesses we spoke to have seen a sharp decrease in sales and implemented new practices to better ensure the health and safety of both employees and clientele. The people we spoke to at WhatsNew NOLA, Beckham's Bookshop, Home Malone, IT'SUGAR, and Bourbon Pride all told similar stories, and—whether a franchise or an independent location, in the Quarter or in the mall—they're all holding their ground, and they're all open for business.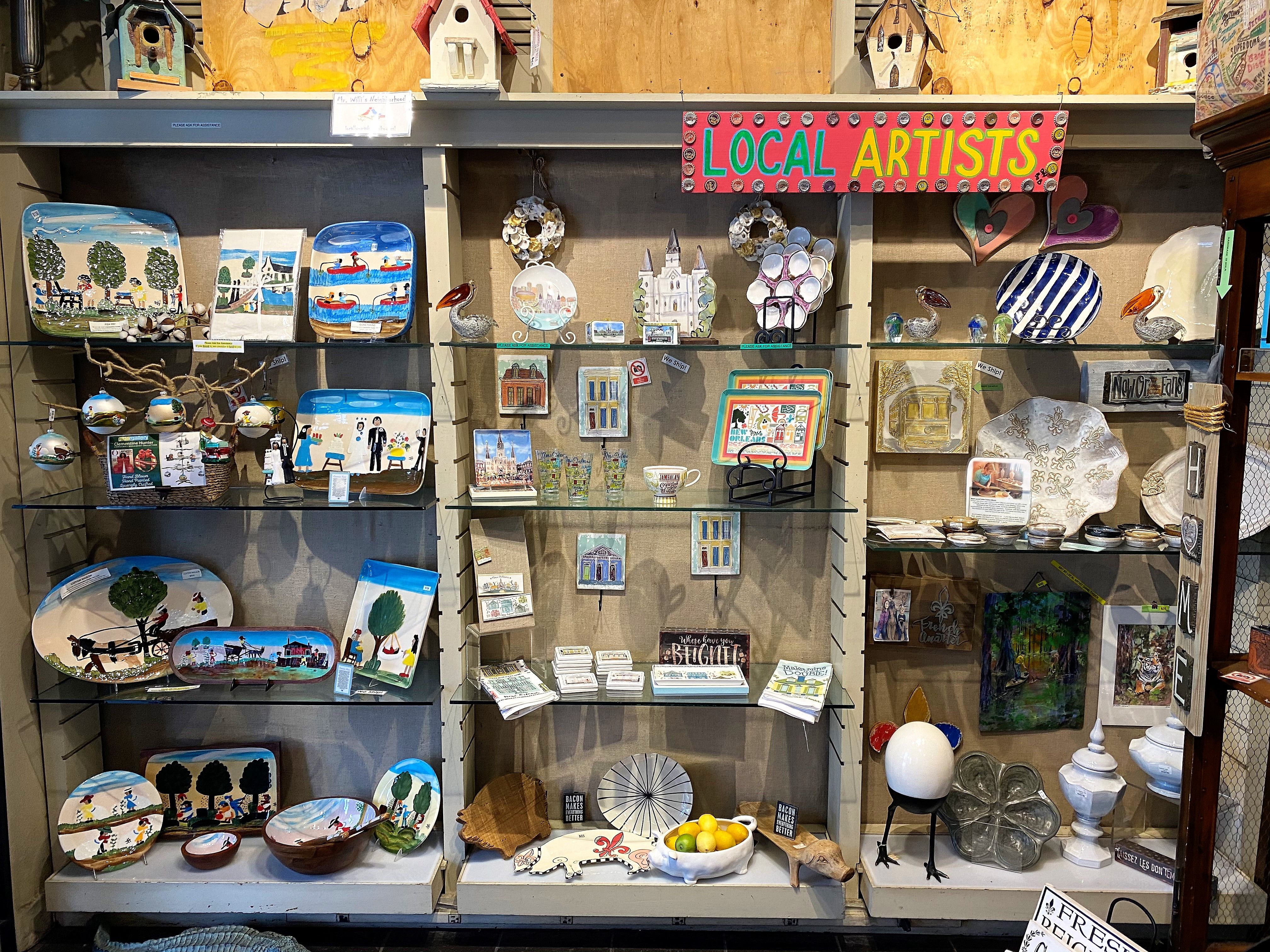 At first, things looked pretty bleak, with WhatsNew NOLA reporting that they're only receiving about 10 to 15 percent of their normal business. But all five of these businesses have found a way to make it work, and they all had only positive things to say about local support. Bourbon Pride specifically wanted to thank their local community—while they're currently only making 30 to 40 percent of what they normally do, they've seen a high turnout of local customers. They're also giving back to the community, and recently, they hosted the Food for Friends canned food drive, during which they helped raise around $6,000 and filled four vans with food. Even IT'SUGAR, which is located in The Outlet Collection at Riverwalk, feels supported by the mall as a community.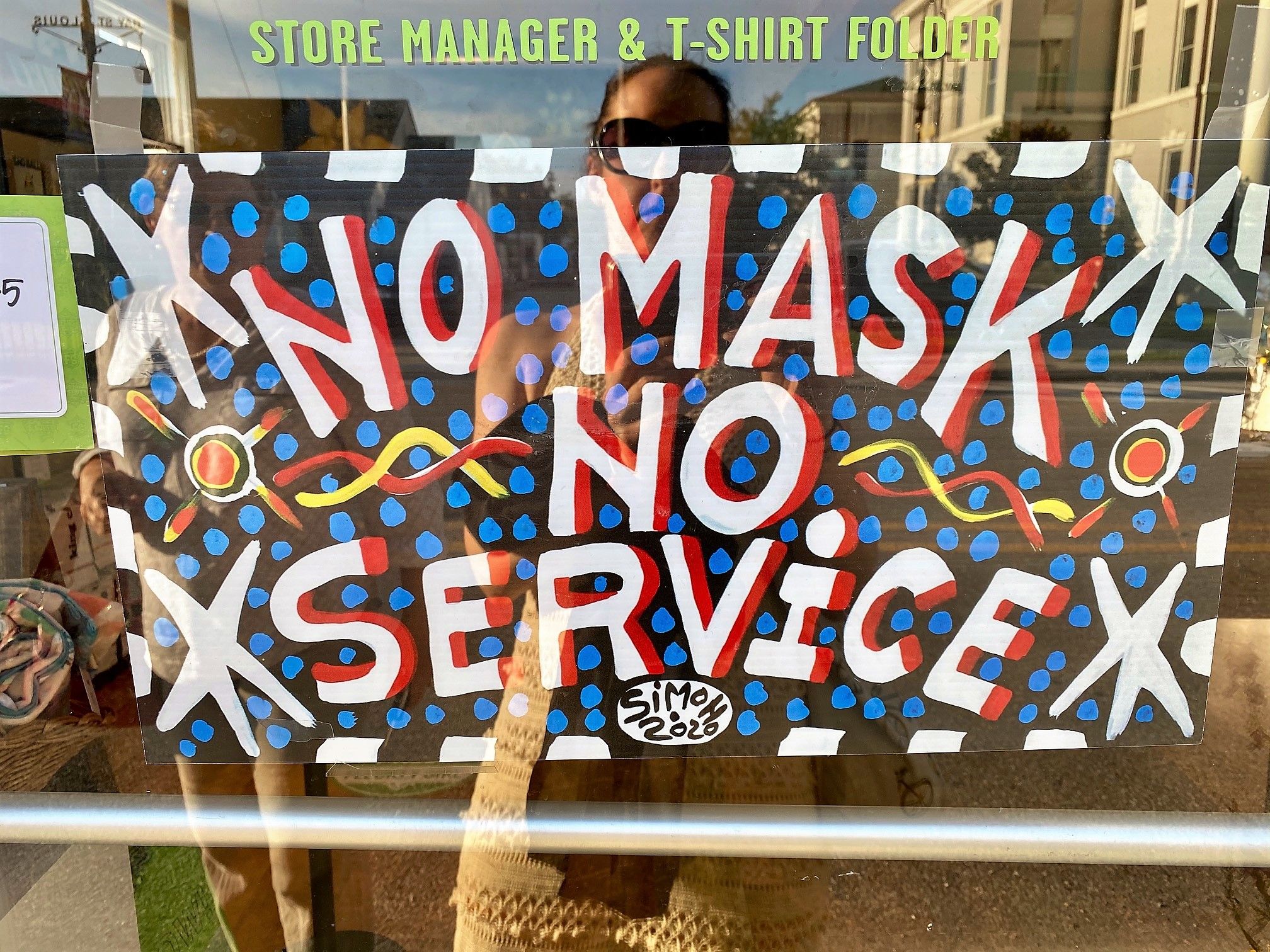 Beckham's Bookshop has also noted that they've received a good amount of support from local patrons. While their first few weeks were filled with days when they'd see two or three customers total, more recently, their weekends have been closer to average, at least when the weather's good. Home Malone, which supports local artists and makers, has also seen an outpouring of community support—they note that buying from them allows their customers to know that they're buying local. They also believe that their sanitary precautions, which go beyond local requirements, allow their customers to feel at ease when shopping in-house.
Each business has responded to the new regulations put in place by the city and state. WhatsNew NOLA has installed hand-sanitizing stations and plexiglass shields, and Bourbon Pride has even invested in a UV light that they turn on afterhours to kill any potential viruses in the air. Stores are hoping that the precautionary steps being taken, even those as simple as marking appropriate distances on the floor, serve to minimize the spread of the coronavirus.
But the modifications directly combatting the virus aren't the only changes businesses have had to make, and the shift has been easier for some establishments than others. WhatsNew NOLA is now relying on online orders for 10 to 20 percent of their sales, but smaller businesses like Beckham's Bookshop don't have much of an online presence to rely on. Bourbon Pride has taken out magazine ads for the first time, and Home Malone has begun offering contactless porch pickups.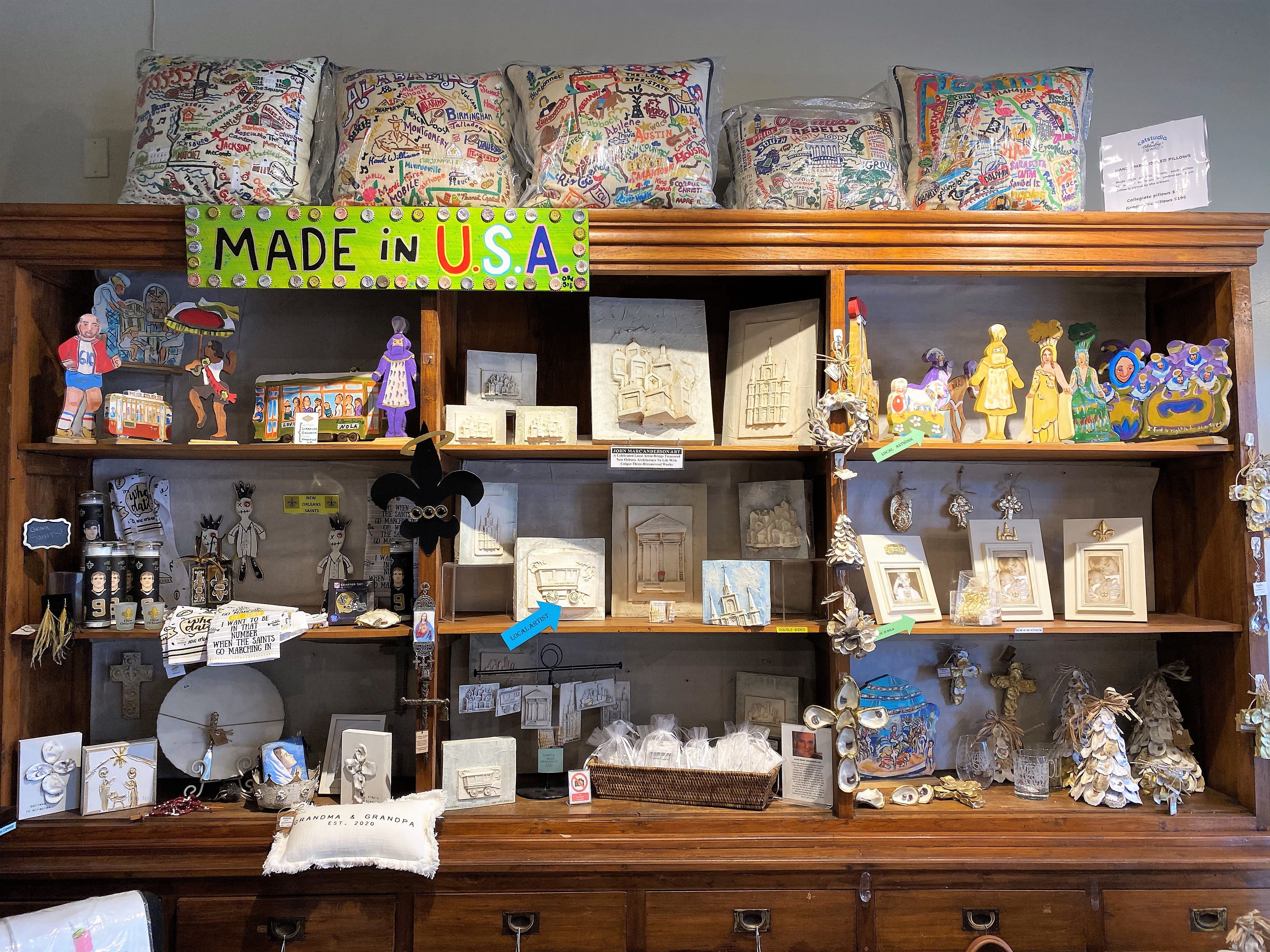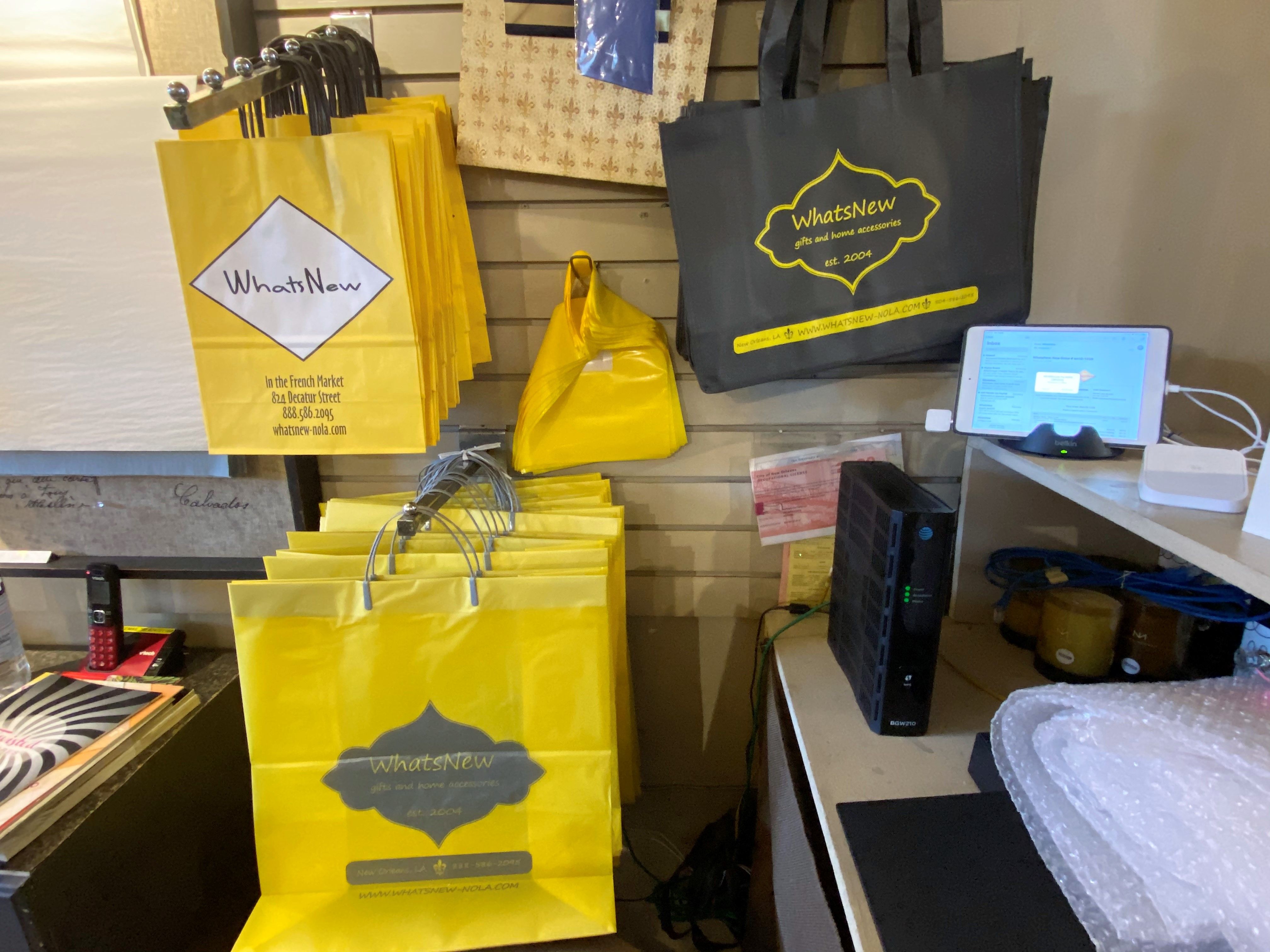 "It's been hard on all the shops. Retail business probably won't pick up until at least Phase 3, when the tourists start to come back," said Nancy Tusa, owner of WhatsNew NOLA. "But I feel more fortunate than the bars in the Quarter. We might not have as much business as usual, but at least we are permitted to remain open."
These businesses have gone to extraordinary measures to best serve the New Orleans community despite an unpredictable and ever-changing terrain. As storefronts across the country shutter, exceptional businesses like these have learned to adapt, and local patrons have showed up to support them through this trying time. Despite New Orleans dependence on tourism, it's clear that residents have come together to take care of the Crescent City as best they can.
WhatsNew NOLA, 824 Decatur St., (504) 586-2095, whatsnew-nola.com
Bourbon Pride, 909 Bourbon St., (504) 566-1570, bourbonpride.com
IT'SUGAR, 500 Port of New Orleans Pl., (504) 522-5107, itsugar.com
Beckham's Bookshop, 228 Decatur St., (504) 522-9875, beckhamsbookshop.com.
Home Malone, 629 N. Carrollton Ave., 504-324-8352; and 4610 Magazine St.,504-766-6148, homemalonenola.com