The Louisiana State Museum will display its "Mardi Gras: It's Carnival Time in Louisiana" exhibit in the Presbytère Museum until Sunday, December 11, 2022.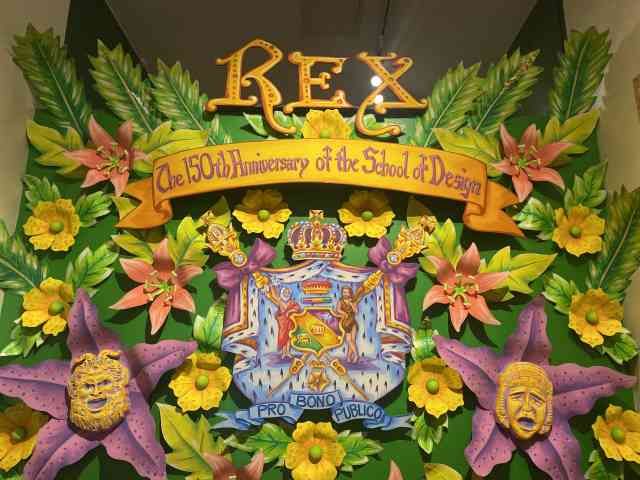 The exhibit, which is dedicated to Rex's 150th anniversary, features an array of artifacts, including costumes, gowns, and crown jewels dating back to the 1920s. Each artifact tells the story of the krewe's cultural influence on Mardi Gras, as well as being the inspiration for other krewes. Currently, there are more than 60 costumes and gowns from regal and krewe members, as well as items from private and institutional collections.
The exhibit will also show how Rex helped the city economically cope through tough times such as the Reconstruction era and Hurricane Katrina. While the city recovered from the hurricane, the krewe raised money more than $10 million for New Orleans Public Schools through its Pro Bono Publico Foundation, its mission being to serve the public good.
In addition, the exhibit will be interactive. It'll include a float built by Royal Artists, vintage films of previous Rex parades, education programs and lectures, family-friendly activities, and sensory-friendly events.
To learn more about the Rex exhibit and to purchase tickets, visit louisianastatemuseum.org.