The Mystic Krewe of Nyx, known for its signature, hand-decorated purse throw, will now be known for something else - the only Krewe to have two parades. Nyx founder and Captain Julie Lea announced the new parade at a membership meeting tonight (Wednesday).
Because once a year isn't enough, the Krewe of Nyx, in conjunction with the City of New Orleans, will present its first-ever summer parade on July 27, 2019. The summer parade's signature throw will be glittered, kids- sized, plastic sand shovels.
"The Krewe of Nyx has consistently raised the bar," Lea said. "We think it is a great way to bring additional revenue and tourism to the city during the summer. A summer parade is a logical and fun bridge from one Mardi Gras season to the next."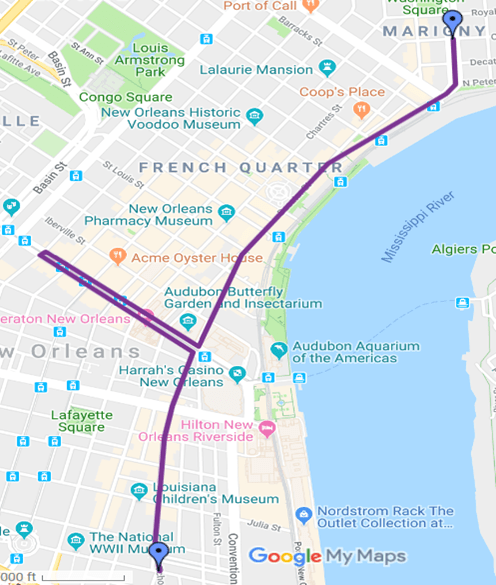 The 1970s-themed Krewe of Nyx Summer Parade will assemble at Elysian Fields, parade down Elysian Fields to North Peters, North Peters to Decatur, Decatur past Jackson Square to North Peters, North Peters to Canal, up Canal to Burgundy then U- turn, down Canal to Tchoupitoulas and Tchoupitoulas to Andrew Higgins.
The summer parade is only open to current Nyx members.