This new joint is shaking things up a bit, albeit with juice rather than any other chaotic event to add to your life. The Antidote Juice bar is offering up healthy drinks to the New Orleans community. The new brick and mortar location, located at 734 Union St., will be the first physical location for the duo behind the drinks that have everyone talking.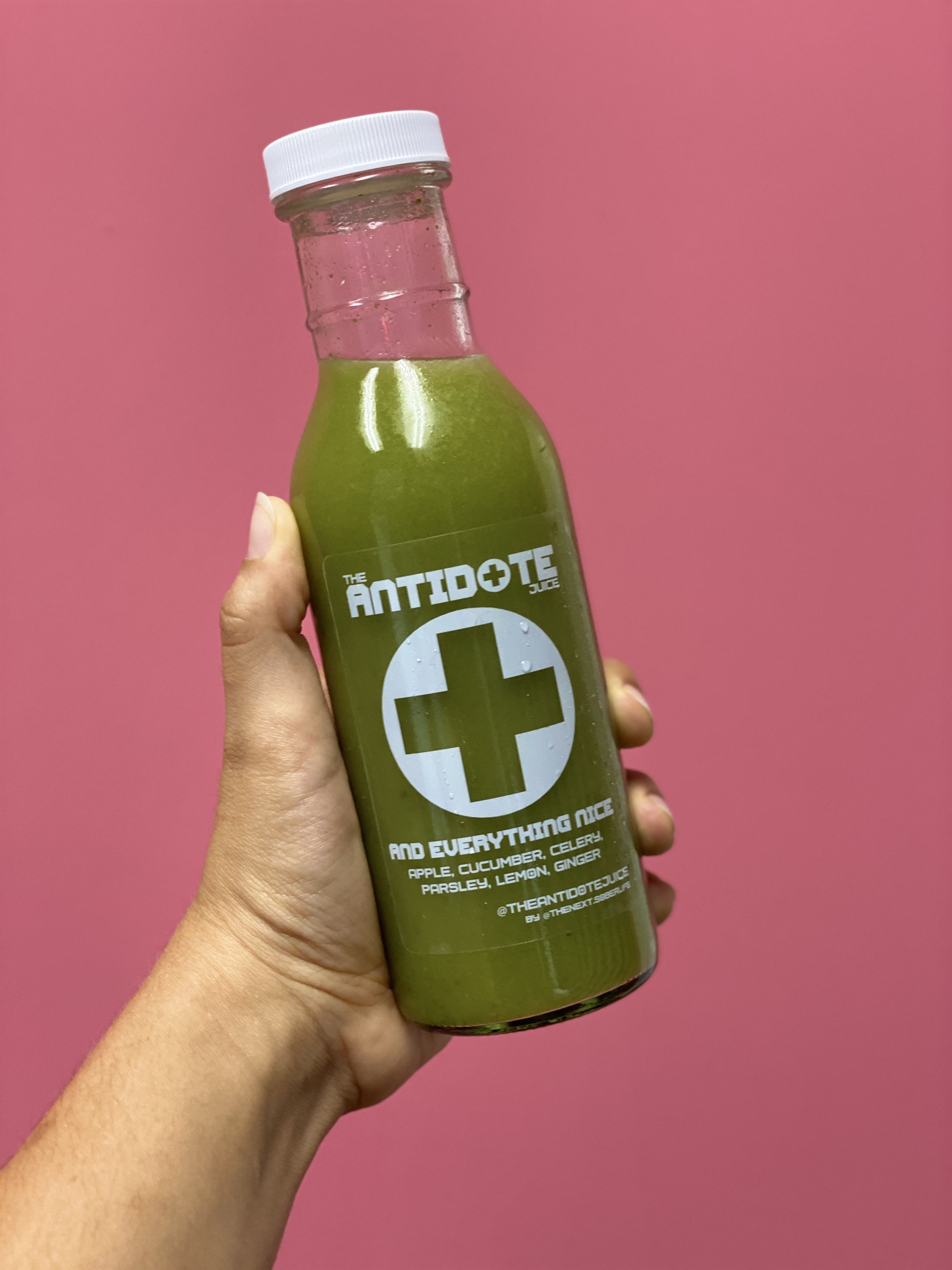 Erin Buran and Scorch Inéz, the co-owners of the new juice bar, are known for their work with The Next Sober Life, their thriving mentorship-based sobriety program. They have a specific focus on inclusivity, that attempts to create an environment where the pursuit of whole-body health and productivity is central to people who are sober, sober-curious, or sober-allies.
With holistic health at its core, Antidote Juice will boast organic juices that promote both mind and body wellness, for people looking to improve themselves. Antidote is a great place that supports those who are currently sober or are on that path. This juice bar is a prime example of just that.
"It's unbelievable to watch The Antidote Juice transform from a grassroots campaign to our very own brick-and-mortar store," says Buran.
Buran went on to say that health and wellness play a critical role in sobriety and that they are excited to bring that element of their business to the city in the form of a physical store.
The Antidote Juice will be open seven days a week from 7 a.m. - 7 p.m., offering counter service and free bicycle delivery once they open soon. Check out theantidotejuice.com or find them on Facebook and Instagram.