Jen Hale didn't always know she wanted to be a sports journalist, but we're sure glad she is.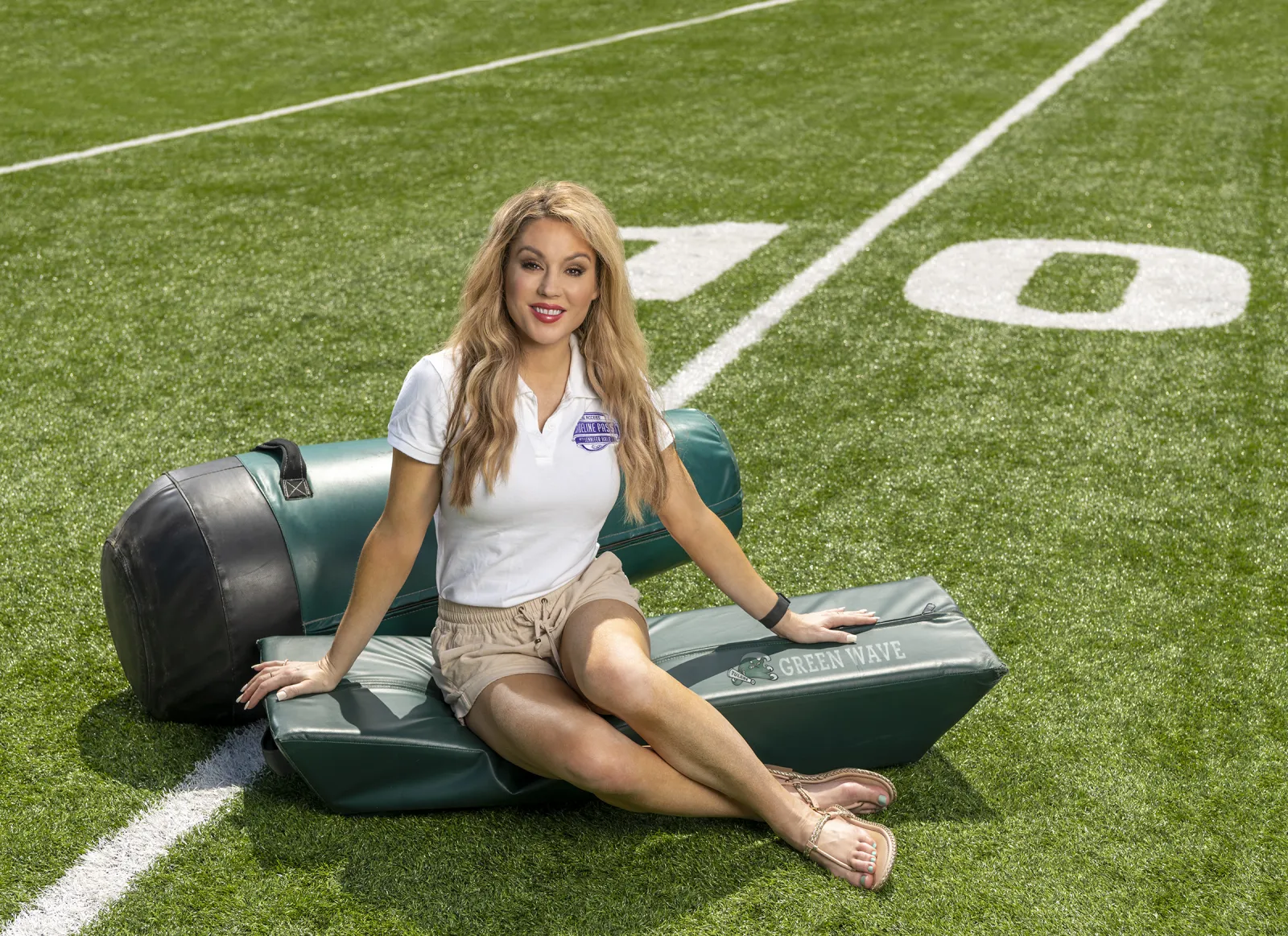 Born in New Orleans, and raised in Mobile, Alabama, Hale entered LSU with dreams of becoming a lawyer, until she caught the journalism bug. Hale joined LSU's student television station, Tiger TV, serving as a political analyst during a gubernatorial election. She fell in love with reporting and broadcast journalism and promptly switched her major.
"It was such an intriguing career as opposed to spending most of my time behind a desk, to be out and about where the action was, telling stories, and telling stories accurately," Hale said.
After graduate school at Northwestern University, Hale began her career in Monroe, Louisiana, with subsequent stops in Baton Rouge and Birmingham, where she landed a role freelancing for MSNBC.
Her first foray onto the national broadcasting scene coincided with Hurricane Katrina, her first major assignment. Hale proved to be an asset during the network's coverage of the devastating event because of her familiarity with New Orleans.
Following her assignment covering Hurricane Katrina, WVUE, the FOX-affiliate in New Orleans, offered her a morning anchor position. Wanting to be part of the city's rebuilding process, Hale leapt at the opportunity, which would turn out to be a major inflection point in her career.
"I've always loved sports," Hale recalled. "I'm the first born and my poor daddy didn't know what to do with a girl. We talked fixing things and sports and traditional guy things. I probably knew about first downs, touchdowns, and penalties before I ever played with my princess doll."
While working for WVUE, she was approached by friends from her LSU days who had become leaders in the athletic department. Her colleagues were trying to zhuzh up the LSU athletics website with enhanced digital content, and knowing her rabid fandom for LSU football, offered the former LSU cheerleader a gig interviewing alumni and guest celebrities on the sidelines during games.
Jen Hale, sideline sports reporter, was born.
"I never thought of (sports reporting) as a career path," Hale said. "I always thought of it as more of a hobby, a passion."
WVUE was impressed by her Saturday hobby interviewing LSU dignitaries and sent her to cover morning practices for Saints training camp following her morning anchor responsibilities. While covering the Saints, she was recommended by people inside the franchise as a candidate to join the NFL on FOX.
"Ironically, it's the easiest job I've ever gotten," Hale said. "I never applied for it, they offered it to me. I almost hate telling that story because anyone in media has war stories about stalking news directors in parking lots to hand off their resume, and I did plenty of that, but this just worked out that way."
In 2011, Hale began her first season with the NFL on FOX, launching her into a new stratosphere of the sports journalism profession.
A year later she joined the New Orleans Hornets (now Pelicans) as the team's sideline reporter in Anthony Davis's rookie season.
The Bensons had just purchased the team and were looking to refresh everything about the franchise. Familiar with the Bensons through her previous work with Saints, Hale threw her hat in the ring for the sideline reporter role and was offered the position.
"It's been such a fun ride," Hale said. "You feel like you were there at the beginning to see it grow up, almost like a child, watching it develop and watching the team come to fruition."
Covering two of the country's four major sports leagues is a dream job for Hale, but each role comes with unique challenges.
As a reporter for the NFL on FOX, Hale covers different teams each week, walking over six miles a game, as she roams the sidelines in search of the latest in-game scoop. Her process for NFL reporting is a stark contrast to her work for the Pelicans.
During the NFL season, Hale spends countless hours developing and cultivating sources in order to gain inside information for the broadcasts. Since she splits her time between so many NFL teams, Hale puts in the extra effort to stay in touch to keep the relationships alive. When covering the Pelicans, she's only covering the Pelicans, which helps streamline the process of gathering information.
"I'm always with them, at practices, shootarounds, games," Hale said. "I'm much more ground level, much more of an insider."
The fact that the Pelicans are her hometown team, Hale says, only makes the opportunity that much sweeter.
Jen's Thoughts
As an NFL and NBA sideline reporter, and a rabid LSU football fan, here's what Jen thinks about the upcoming seasons.
On LSU Football:
"We've got to see a turnaround, obviously. Last year was not anywhere near the follow up to a championship that most of us fans expected. How much of that was COVID? How much of that was championship hangover? I don't know, but either way, you've got to shake it off and refocus."
On the Saints:
"Obviously there's some rebuilding at hand because your franchise quarterback is gone. And because of salary cap issues, you had to part with some very talented veterans."
Like the rest of us, Hale is curious how the Jameis Winston experiment at quarterback plays out this season.
"Every coach that has had Jameis obviously raves about his talent. You look at that arm, it's just the accuracy issues. Can Sean Payton and Pete Carmichael be good enough to fix that? Of course, every coach and offensive coordinator thinks that they are. Is that the case?"
On the Pelicans:
"It's a win-now situation. A lot of people want to talk about rebuilding-you bring in a new coach, you have a young team, but you've got to keep Zion happy. You have to show Zion, in this era of player empowerment, that this is a team focused on winning and dedicated to winning."
Hale would love to see more shooting and better wing defense added to New Orleans's roster before next season.
Sideline Pass to Success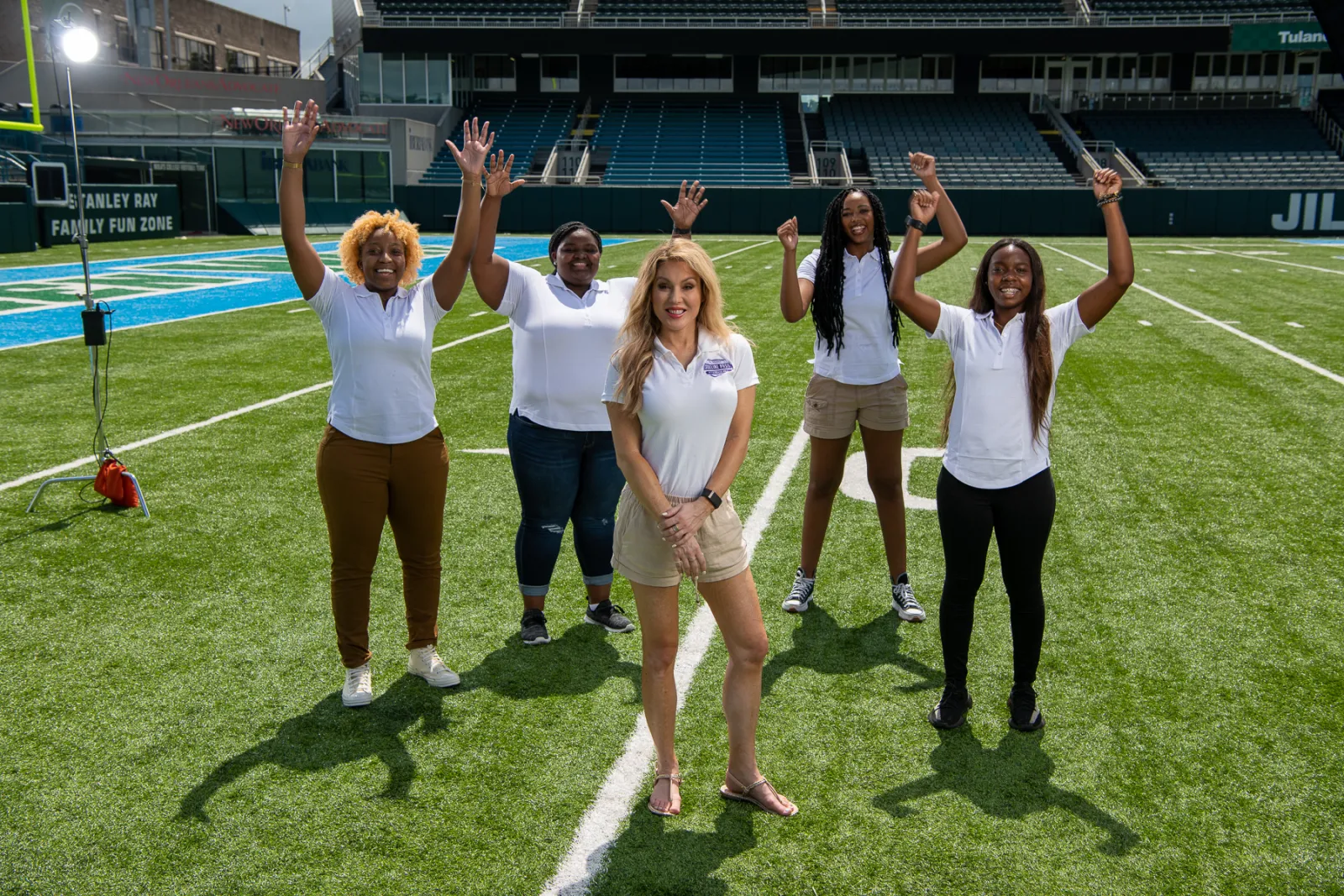 Throughout her years covering professional athletes in New Orleans, Hale worked with the charitable foundations of former Saints Jonathan Vilma and Pierre Thomas. After Thomas's playing career ended in New Orleans, he challenged Hale to start her own foundation and carry the torch of giving back to the community. Although initially hesitant to undertake such an endeavor on her own, Thomas convinced her by pledging the money he had raised in New Orleans to her new organization.
In 2015, Hale founded Sideline Pass, an organization dedicated to educating and empowering young women through both classroom seminars and community outreaches.
Sideline Pass provides mentorship, scholarships and practical, educational opportunities for young women in the New Orleans area, including something as simple as taking girls in group foster care homes on a field trip to a bank to learn about financial savviness.
"For the girls in the group foster care homes, they're our special little sisters," Hales said. "The state does a great job of taking care of the basics, but we've found that they miss so much not having parents on the ground to talk to them about things like finances, when to apply for college scholarships and financial aid, those little things that get overlooked. We try to be the go-between for that."
What started as a toy drive for underprivileged children in New Orleans has evolved into an organization dedicated to serving the needs of elementary through high school aged girls throughout the city.
Through the support of several local businesses, Sideline Pass is able help to place academically excellent, but financially disadvantaged, girls into better educational situations. New scholarship applications open on the website in September.
"People love New Orleans, and they want to be part of something," Hale said. "The more we do, the more we get calls from the community, and our friends, offering ways they can help."
Hale's been inspired by the community collaboration to help the organization grow and maximize the support for the girls of New Orleans. From former Saints' players to private citizens, Sideline Pass has received help in all shapes and sizes.
"It has just gotten better every year," Hale said. "It's an organization where there are no 'have-tos,' no 'musts.' It's for the community."
As a former member of the board of directors for Son of a Saint, a local non-profit benefitting fatherless boys, Hale hopes her organization can continue to have the same lasting impact.
"We're not nearly to the level of Son of a Saint, but that's our goal."
To learn more about scholarships or how to get involved with Sideline Pass, visit SidelinePass.org.
Sideline Pass Scholarships — Fall 2021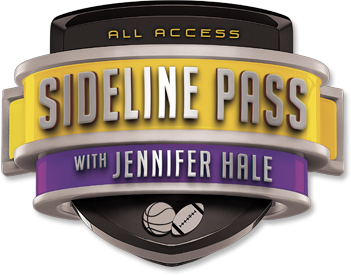 Nancy Parker Memorial Scholarship
$2500 college scholarship for a female Greater New Orleans student majoring in journalism, attending a Louisiana college or university (four scholarship awards).
Nancy Lieberman
Sideline Pass College Scholarship
$10,000 college scholarship awarded to a female New Orleans high school senior who excels both academically and athletically, who also demonstrates financial need.
Mia Colston
Sideline Pass Scholarship
$5000 middle or high school scholarship awarded to a female New Orleans student who excels academically and demonstrates financial need.
SIDELINE PASS: LITTLE GIRLS WITH DREAMS BECOME WOMEN WITH VISION.
THE MISSION OF SIDELINE PASS IS EDUCATING AND EMPOWERING YOUNG WOMEN TO BECOME STRONG, CONFIDENT AND SUCCESSFUL FUTURE LEADERS IN A VARIETY OF FIELDS
Sideline Pass was founded by Jennifer Hale in 2015 after noticing a void in the number of mentors and opportunities for young women, including....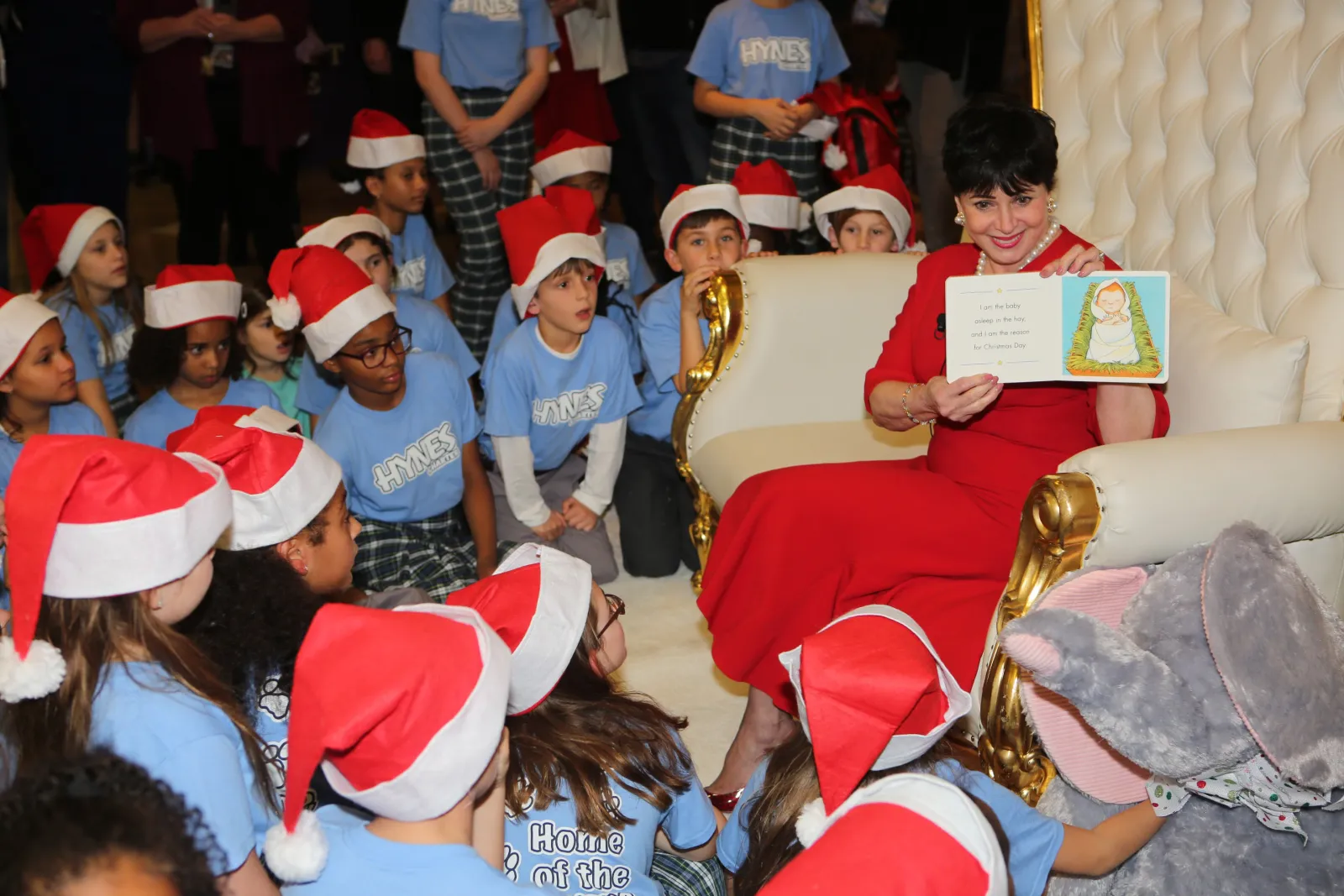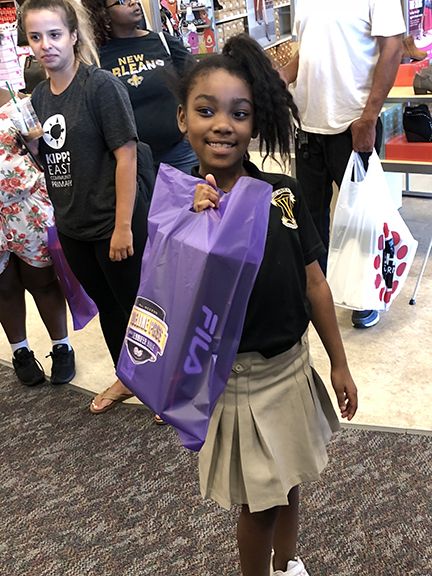 Board of Directors
Jennifer Hale, Christina Chapuis, Reagan Charleston, & Tamica Lee
Sideline Pass is an organization dedicated to educating and empowering young women through both classroom seminars and community outreaches, including…