TOP PICKS FOR THURSDAY, MAY 5
Xavier University Jazz Ensemble
11:15 a.m. - 12:00 p.m. | WWOZ Jazz Tent
Xavier University strives to develop great artists and educators to change lives worldwide. The music students in the Jazz Ensemble participate in programs such as Jazz Festival, Opera Workshop, etc., for the students to excel in their performances from their opportunities in the New Orleans area.
Joe Krown and Jason Ricci featuring Walter "Wolfman" Washington
12:20 p.m. - 1:45 p.m. | Blues Tent
Joe Brown is a New Orleans keyboard legend, and with Jason Ricci, a blues harmonica player, and with Walter "Wolfman" Washington, a New Orleans guitarist and singer, equals a tremendous musical powerhouse. Ricci's electrifying harmonica skills mixed with Krowns's classy keyboard playing with Washington's essence of blues is bound to be great music with a unique sound.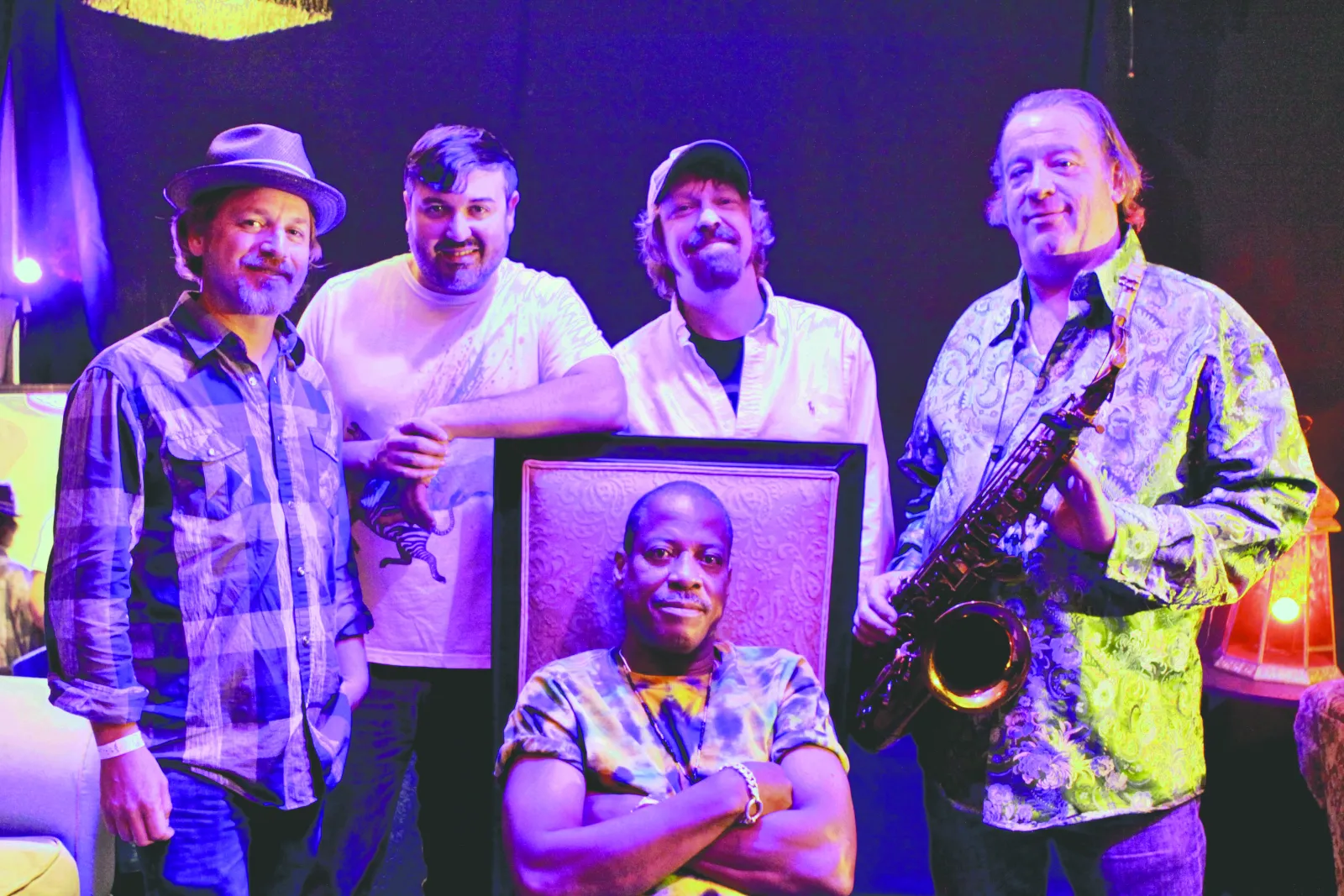 The New Orleans Suspects
12:45 p.m. - 1:45 p.m. | Shell Gentilly Stage
The New Orleans Suspects came together officially in 2011, touring worldwide. They attracted large crowds from San Francisco to New York, as their five albums established them as one of New Orleans' supergroups.
Marcia Ball
2:10 p.m. - 3:15 p.m. | Festival Stage
Marcia Ball is an American blues pianist, songwriter, and vocalist born in Orange, Texas but raised in Vinton, Louisiana. Her Acadian heritage has helped her absorb Gulf Coast rhythm and blues. The style is shown within her songs and the classics she chooses to cover, making her a one-of-a-kind favorite for music lovers.
Corey Ledet
3:00 p.m.-4:00 p.m. | Sheraton New Orleans Fais Do-Do Stage
Corey Ledet is a musical artist who has a versatile sound in Cajun music. His Creole culture enabled his love for zydeco/Creole music. This music molds his life and develops his music. Whether he is solo or with his band, he always entertains his audience.
Luke Combs
5:25 p.m.- 6:35 p.m. | Festival Stage
Luke Combs is an American country singer and songwriter from Asheville, NC. He is a multi-platinum, award-winning artist who The New York Times says is "the most promising and influential new country star of the last five years."
Treces del Sur
4:40 p.m. - 5:30 p.m. | Cultural Exchange Pavilion
Treces del Sur is a New Orleans Latin Music band composed of talented musicians from New Orleans and the surrounding areas. The musicians have ties to different parts of the world, such as Latin America, the Caribbean, etc., and they've come together to entertain people with Latin music.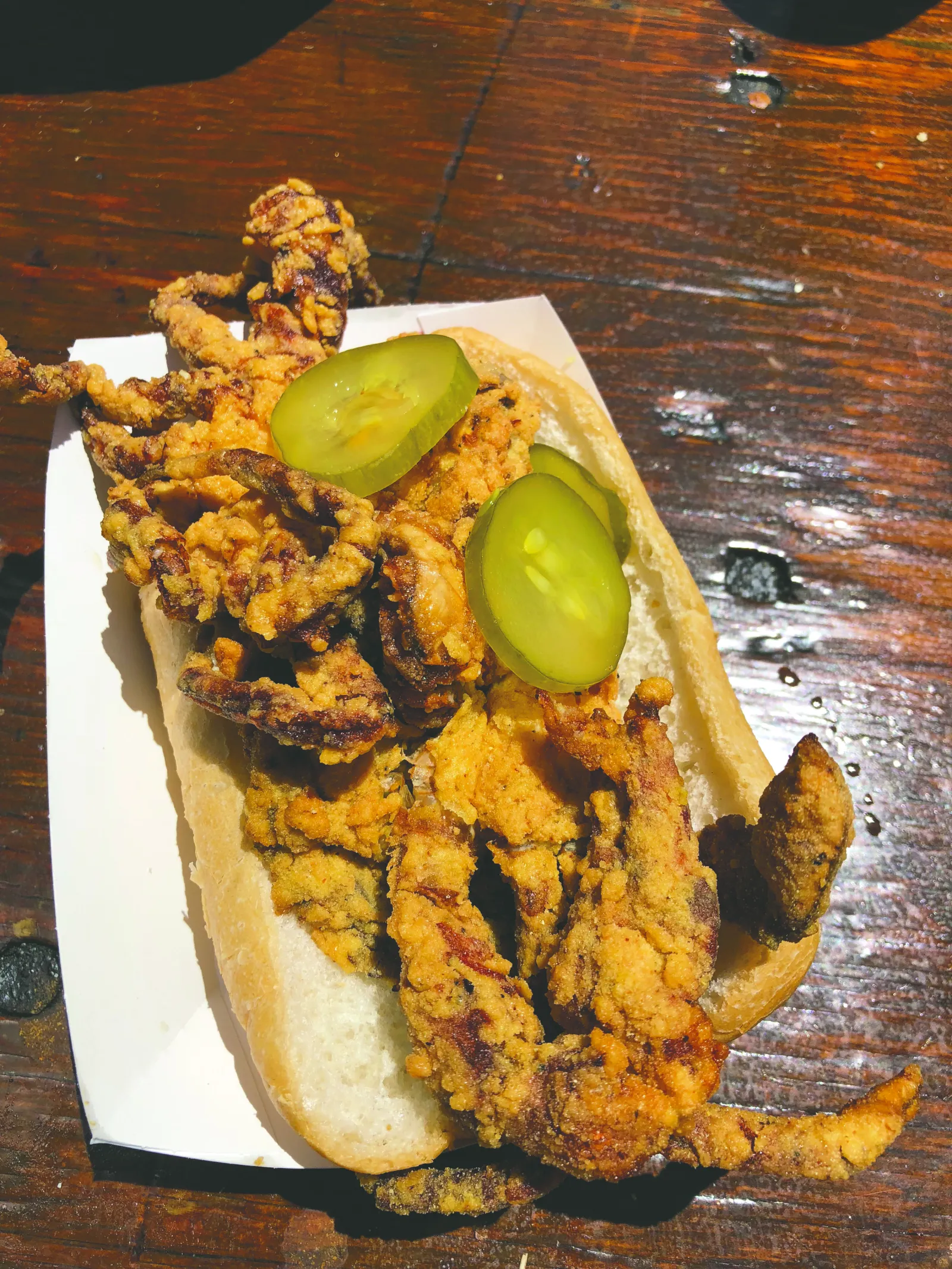 Soft-Shell Crab Po-boy
The Galley | Food Area 2
The soft-shell crab po-boys from The Galley are not to be missed! While they may look intimidating with their many legs poking out, these fried crustaceans are possibly the best seafood offering at the entire festival. Dress them as you please from the side table of hot sauce, ketchup, and more.
Nonney Oddlokken
Contemporary Crafts | Tent D
Nonney Oddlokken, a New Orleans native, has studied abroad in Norway and at the University of New Orleans, where she explored women's studies. Her vibrant, fantastical collage-work art, which is an "open dialogue about women," consists of mixed media including paper, threadwork, and vintage photos.