New Orleans food is unlike anything else in the country. A unique mix of French, Creole, soul, Cajun, and Sicilian influences, it is a style of cuisine that the city prides itself on, and with the influence of Vietnamese, Central American, and many other ethnic groups over the past few decades, the food scene in New Orleans has continually expanded. However, there are quite a few places in the city that specialize in certain foods that might make locals turn their heads and wonder, "What's this all about?" All exceptionally delicious, here is a list of restaurants serving surprising cuisine right here in New Orleans.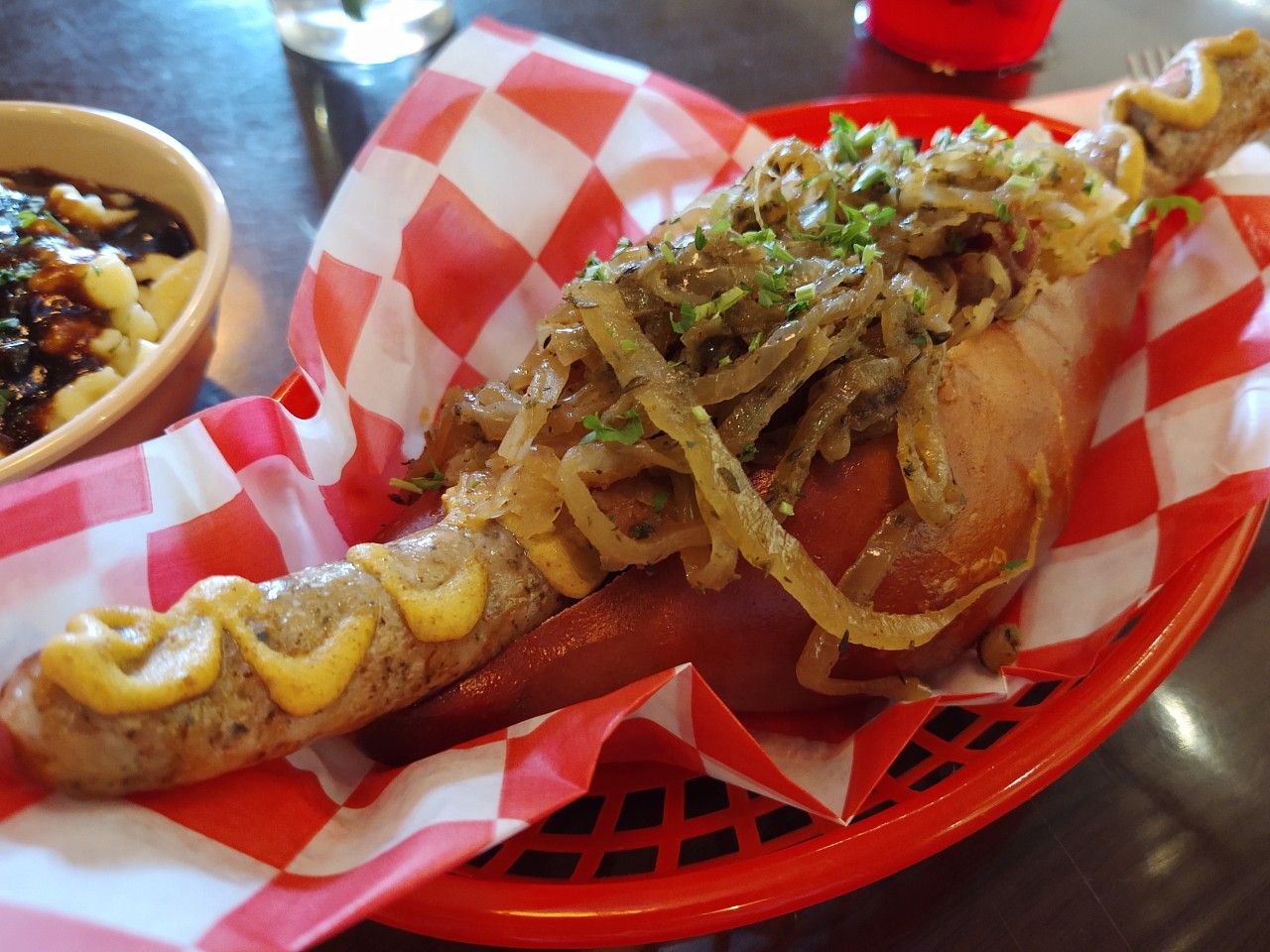 Bratz Y'all!
617 Piety St.
(504) 301-3222
bratzyall.com
Looking for a German fix without having to wait for the Deutsches Haus's next Oktoberfest? Well, you can always visit Bratz Y'all! Bistro, Bakery, and Biergarten on Piety Street. Opened since 2017 (though Chef Sven Vorkauf has been hitting up different markets and festivals using the Bratz Y'all! name since 2012), this restaurant has everything you could ask for in German cuisine: wursts, pretzels, sauerkraut, schnitzels, spätzle, potato salads, beer, and so much more. Bratz Y'all! has also won first place multiple times at the Oak Street Po-Boy Festival for some of its creations, such as The Nurenberger, The Drunk Pig, and The NOLA Schnitzel. Honor New Orleans's sometimes-overlooked German heritage by visiting Bratz Y'all! and have yourself some great-tasting food.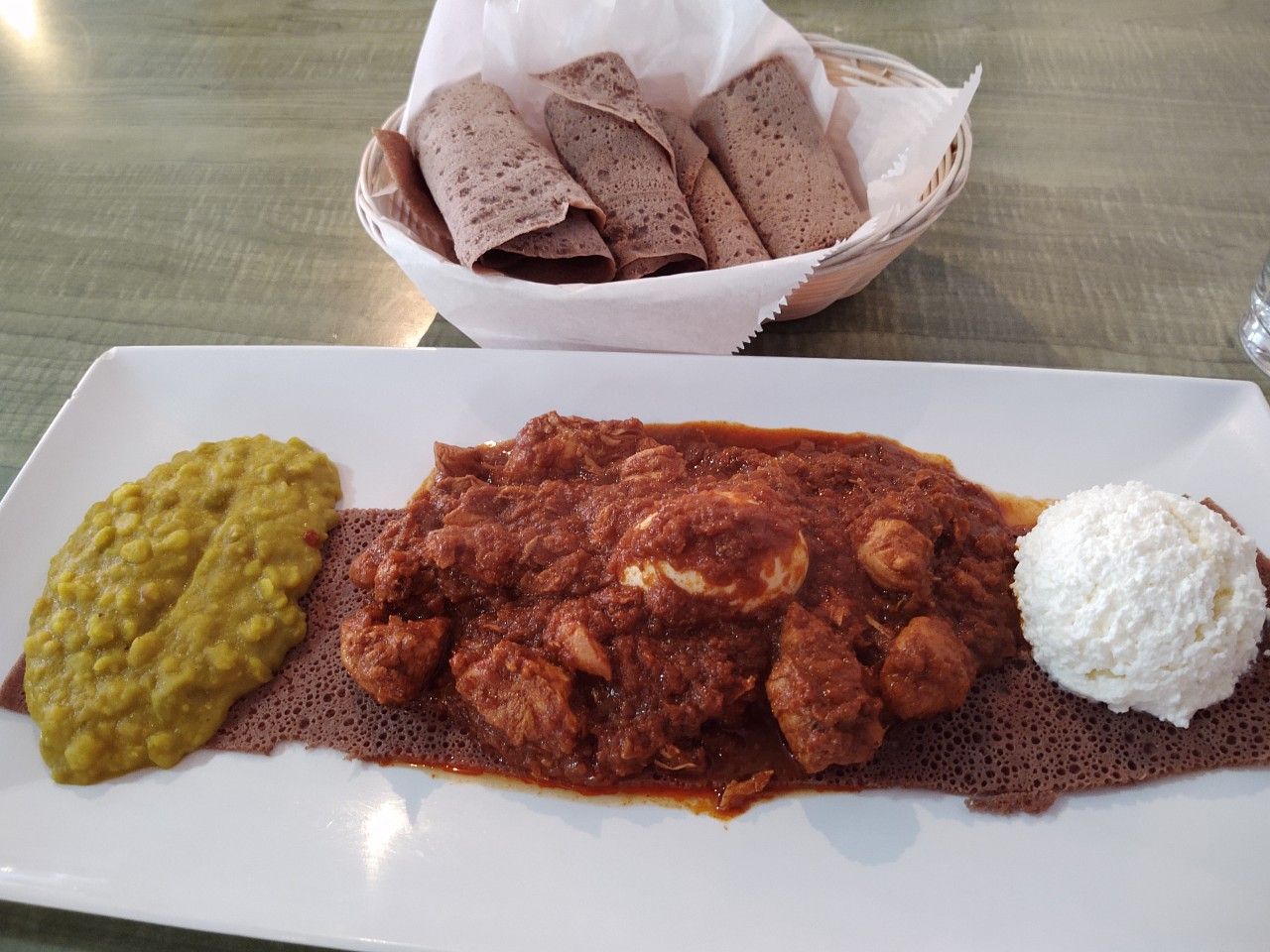 Cafe Abyssinia
3511 Magazine St.
(504) 894-6238
cafeabyssinianola.com
Tucked away on Magazine Street, Cafe Abyssinia is unique in that it serves authentic Ethiopian-style food. The restaurant makes traditional dishes, such as wot (which is like stew or curry), tibs (sautéed meat and vegetables), and injera (spongy sourdough flatbread). Cafe Abyssinia's most popular dish is the doro wot (cubed chicken in a sauce made from Ethiopian spices, garlic, yellow onions, and berberaye), which, according to the restaurant, is also Ethiopia's national dish. Tasty beef, lamb, seafood, and vegetarian dishes are also offered. Make your way to Cafe Abyssinia and have yourself one of the very few strictly African restaurants in New Orleans.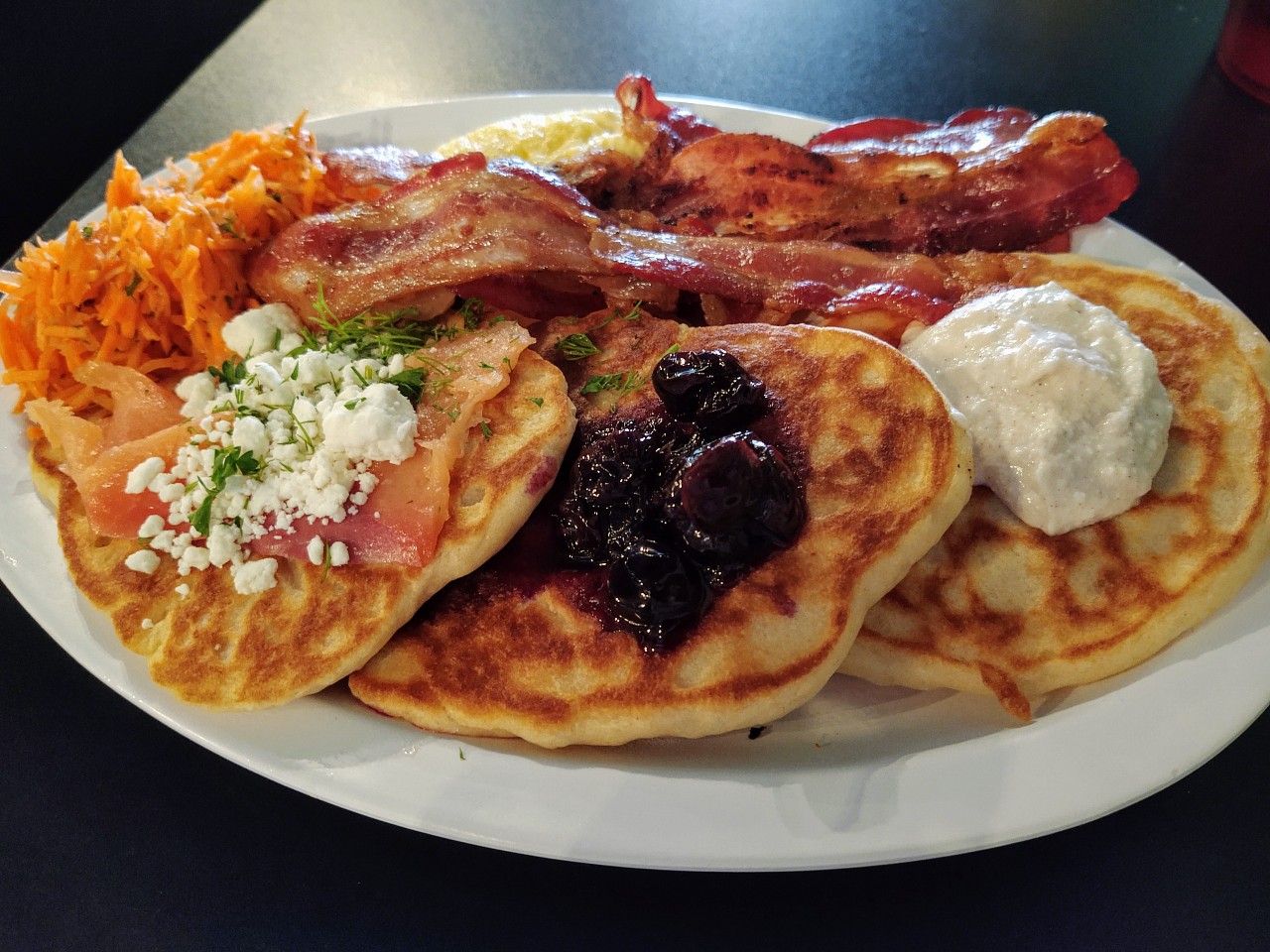 Green Room кухня
1300 St. Bernard Ave.
(504) 766-1613
greenroomnola.com
Having moved his kitchen business out of Siberia Lounge in April 2019, chef/owner Matthew Ribachonek now operates the Green Room кухня (or Kukhnya, for those who can't read Cyrillic) in the 7th Ward. The restaurant offers numerous different Eastern European dishes with roots in Russia, Ukraine, and Poland. Some of the traditional dishes offered include blini (crepes), borsch (soup made primarily from beets), kielbasa and kapusta (sausage with cabbage), and pierogi (potato and cheese dumplings). So if you wanna experience some appetizing Slavic food, then head out to the Green Room кухня.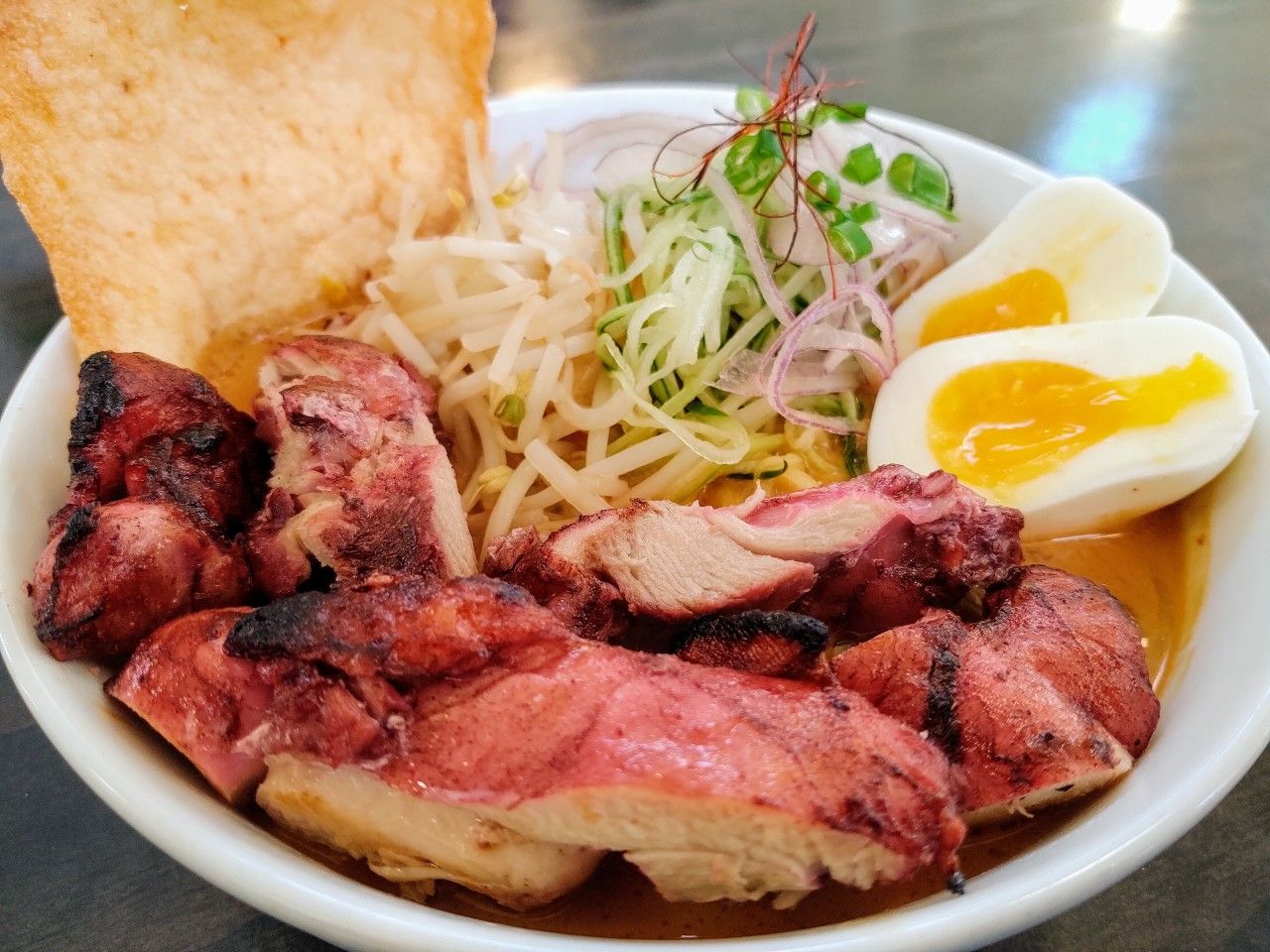 Laksa Nola
2381 St. Claude Ave.
(504) 390-9985
facebook.com/LaksaNola
Laksa Nola, which is located in the St. Roch Market, is a Burmese and Malaysian stand run by Chef Lin Regules (who was born and raised in Myanmar, formally known as Burma). The eatery is named after the laksa dish (noodle soup with meat, tofu, egg, bean sprouts, and lime), which has roots in Malaysia, Indonesia, and Singapore. Not only does Laksa Nola serve said laksa, it also offers chicken satay (marinated grilled chicken skewers with peanut sauce), nasi lemak (coconut chicken curry with rice, dried anchovies, egg, and other vegetables), and Burmese iced tea. If you find yourself looking for lunch in the St. Roch Market, make a stop at Laksa Nola and enjoy some Southeast Asian deliciousness.

Maïs Arepas
1200 Carondelet St.
(504) 523-6247
facebook.com/maisarepas
On the corner of Carondelet and Clio Streets is Maïs Arepas, a cozy restaurant that deals In Colombian food. In particular, the restaurant is known for its arepas (grilled corn cakes served like a sandwich with different accompaniments). Some of the arepas you can order have fillings like pulled pork, grilled squash, fried pork belly, grilled jumbo shrimp, fried sweet plantains, and many more. Additional specialties at Maïs Arepas feature other typical dishes, such as Colombian empanadas (meat pies), bandeja paisa (a large serving of skirt steak, cranberry beans, pork sausage, cracklin, and more), and maiz de la rueda (grilled corn on the cob with cotija cheese, spicy butter, and aioli). For a different sort of Latin American cuisine, definitely try out Maïs Arepas.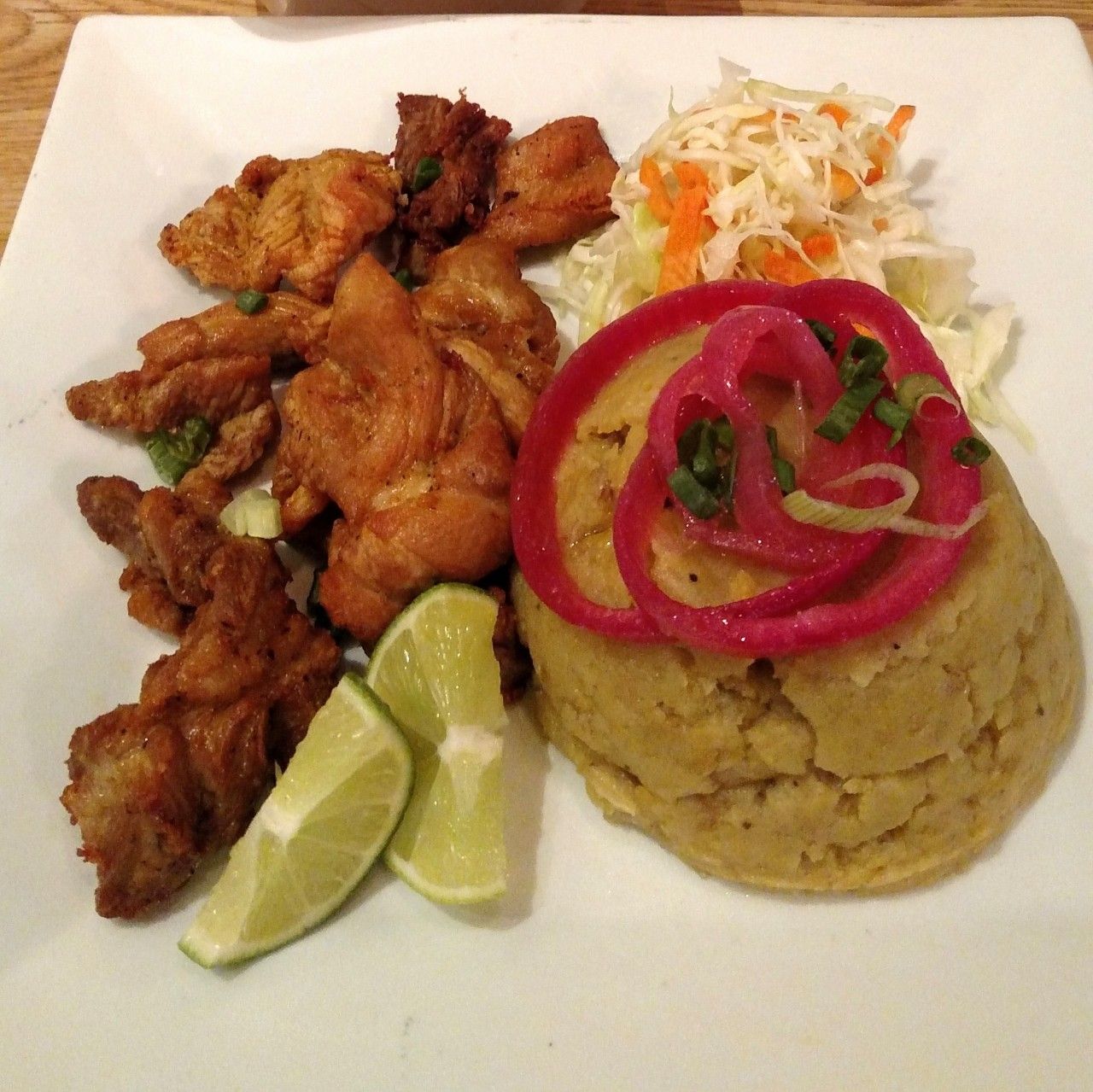 Mangú
2112 Belle Chasse Hwy. Ste. 7, Gretna
(504) 324-9870
letsmangu.com
Those willing to explore the New Orleans Metro area will find a ton of options for good eats. One of these places on the Westbank is Mangú, which prides itself on making authentic Dominican cuisine. A mangú, the restaurant's namesake, is a dish made from boiled plantains that are made to look like mashed potatoes and topped with sautéed red onions. Customers can order a side of mangú with any entrée order, including options like fried red snapper, pan-seared beef and onions, and braised goat. Other traditional fare at Mangú is yaroa (meat or veggies on top of french fries or plantains and covered in cheese) and sancocho (chicken and pork stew with root potatoes, yuca, root vegetables, and plantains), served on Saturdays and Sundays. For a taste of the Caribbean, head out to Gretna and try Mangú for yourself.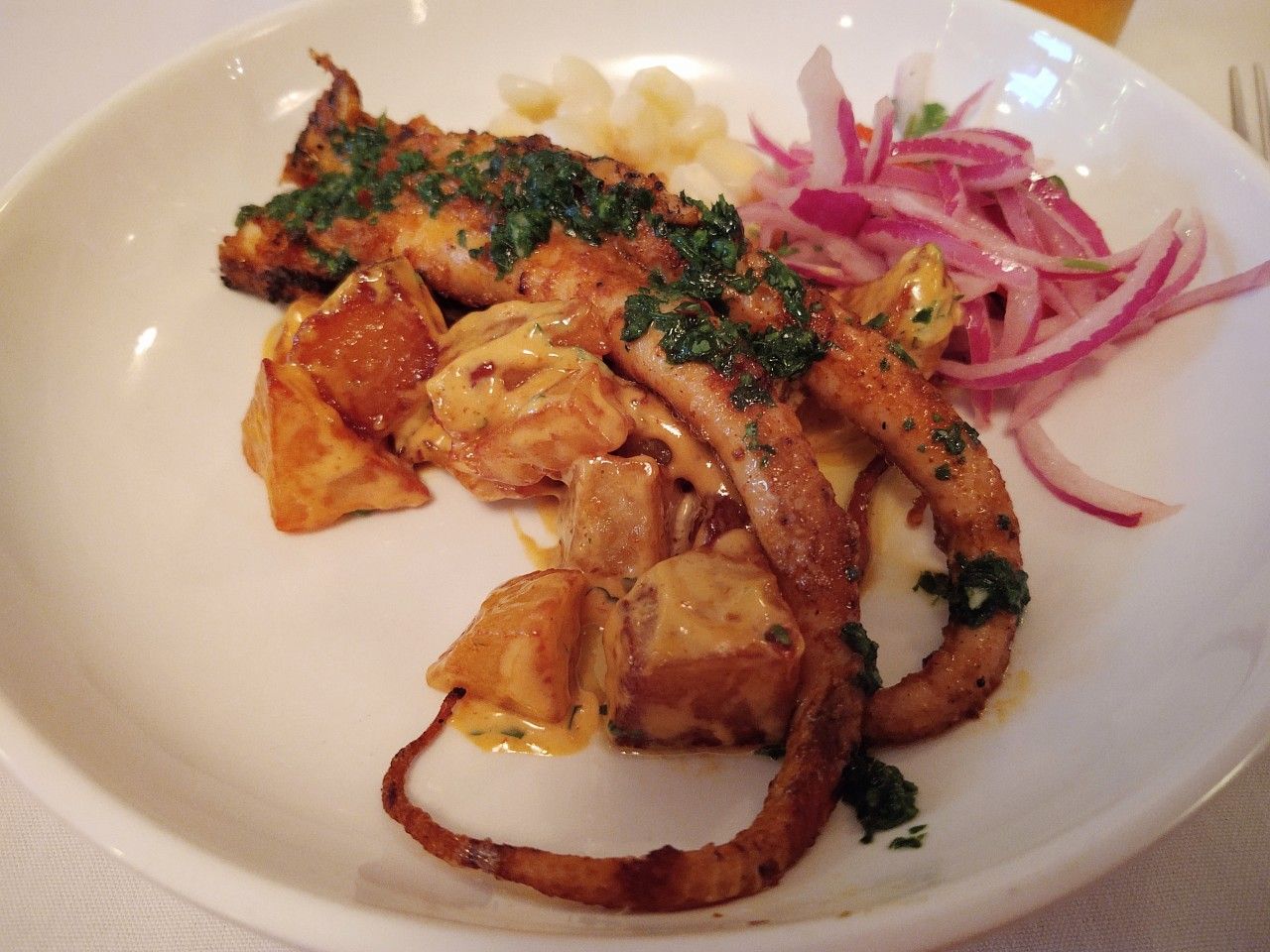 Tito's Ceviche & Pisco
5015 Magazine St.
(504) 267-7612
titoscevichepisco.com
Another Latin American culture that's hardly represented in New Orleans is that of Peru. Luckily, Tito's Ceviche & Pisco on Magazine Street, owned by Chef Juan Lock, has this covered with its amazing food. As the name implies, customers can order different ceviches (raw seafood cured in citrus juices and spiced with different seasonings, like aji peppers). To reflect Peru's coastal culinary culture, Tito's offers a number of other seafood options, such as sudado de pescado (poached fish with tomatoes, onions, and corn beer) and pulpo a la parrilla (grilled octopus with chimichurri sauce, Peruvian red pepper, and potatoes). The menu also contains traditional plates, like tenderloin tips, lamb shanks, and duck confit. You don't have to travel all the way to Machu Picchu to experience the magic of Peru, thanks to Tito's Ceviche & Pisco right here in New Orleans.