After a magical national title run in 2019, last season was the year from hell for LSU football.
The Tigers lost a slew of talent heading into 2020, including Heisman Trophy winning quarterback Joe Burrow, 13 other NFL draft picks, wunderkind passing game coordinator Joe Brady and defensive coordinator Dave Aranda.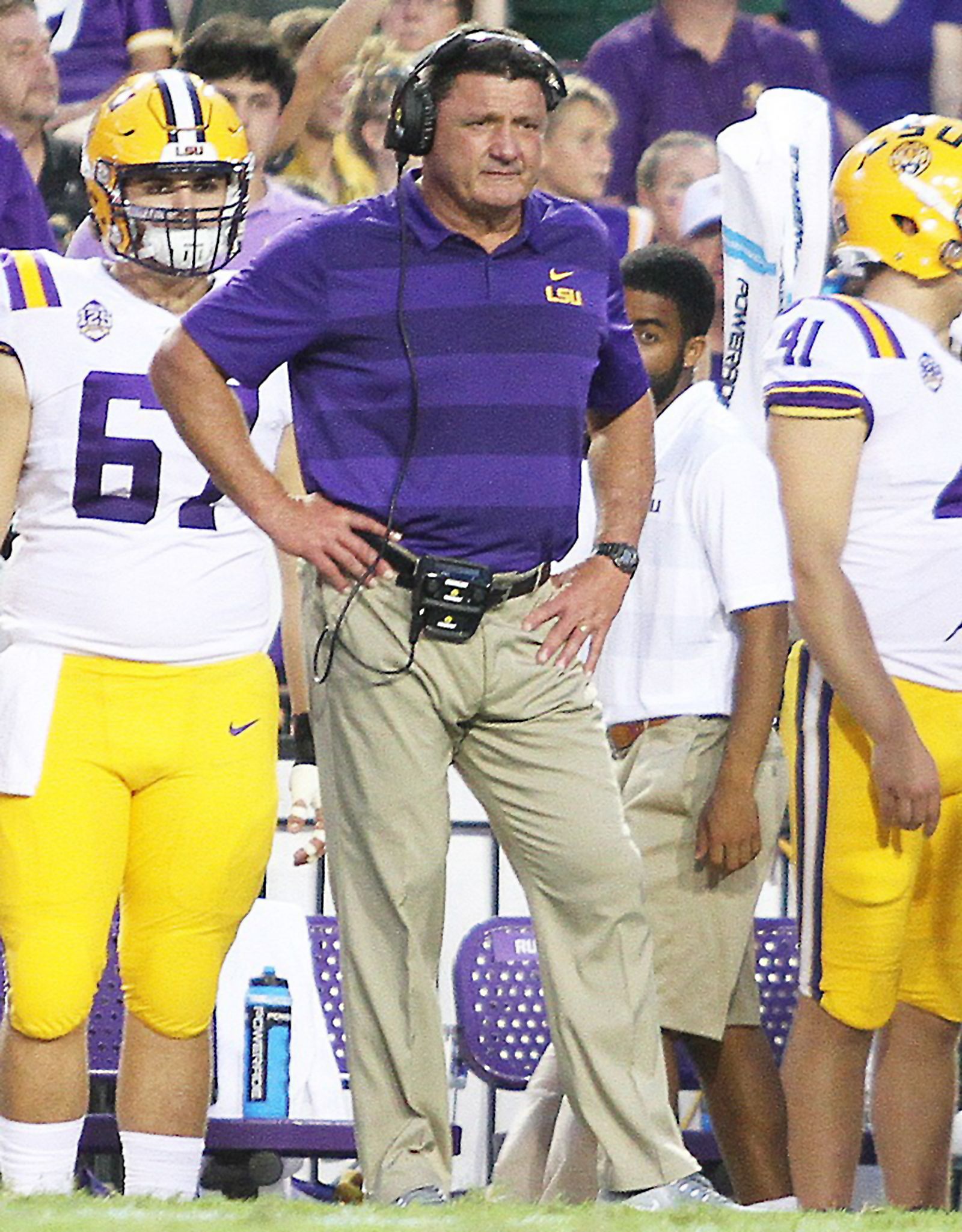 Combine the personnel losses with a pandemic, ensuing player opt-outs, limited practice for an inexperienced team with new coordinators, and an injury to the starting quarterback in the third game, and 2020 was a recipe for disaster for LSU football. The result was the first non-winning season this century for the program, as the Tigers finished 5-5.
How does LSU bounce back in 2021? Coach Ed Orgeron hired new coordinators on both sides of the ball. The Tigers' new offensive 1-2 punch hail from the Joe Brady coaching tree. New offensive coordinator Jake Peetz last served under Brady as the Carolina Panthers quarterbacks coach, and new passing game coordinator DJ Mangas served as an offensive assistant to Brady in Carolina and worked as an offensive analyst under Brady in 2019 at LSU. Defensively, LSU hired former Minnesota Vikings defensive backs coach Daronte Jones to lead that unit.
It's the hope of Orgeron (and every Tiger fan) that a strong core of returning starters and the new hire infusion will catapult LSU back into the upper echelon of college football.
Offense: Is Max Johnson Ready?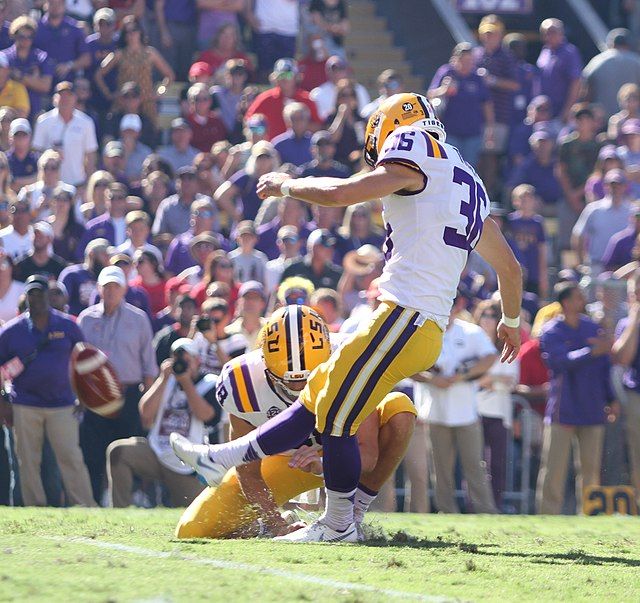 LSU utilized three starting quarterbacks last season, none of whom had ever started a game. After redshirt junior Myles Brennan suffered a season ending injury in the third game of the season, the Tigers were forced to start two true freshmen for 70% of the year. Max Johnson led LSU to back-to-back victories to end the season, creating a bonafide quarterback battle heading into the offseason.The quarterback controversy ended earlier this summer when Brennan suffered a broken arm, sidelining him for a significant portion of the upcoming season.
Johnson now takes the reins as LSU's starting quarterback, with true freshman Garrett Nussmeier assuming the backup role until Brennan is healed. Though LSU has produced very few amazing quarterbacks in the last two decades, Tiger fans were accustomed to their mediocre quarterbacks being at least durable. After witnessing the toughness and talent of Joe Burrow, LSU received a reality check last season, experiencing firsthand what it's like when QB1 goes down, and there's no adequate replacement. The position is, once again, very thin.
Johnson, a sophomore, led LSU to a pair of victories over Florida and Ole Miss to close out the 2020 campaign, and seemed poised to potentially win the starting position outright, even before Brennan's injury. Appearing in six games last season, Johnson threw for eight touchdowns, over 1,000 yards, and only one interception. He added two rushing touchdowns against Florida.
LSU has droves of talent at the skill positions. Sophomore wide receiver Kayshon Boutte broke out last season and should carry the torch as the next great LSU pass catcher. He's joined by a supporting cast that includes mostly unproductive upperclassmen and unproven youngsters. Jaray Jenkins, Koy Moore, and Trey Palmer are veteran names to watch, but don't be surprised if one of the five talented freshmen wideouts makes an impact as well.
The running game was abysmal last season, but it's not entirely to blame on the running backs. The offensive line was shaky, and once Brennan went down, opposing defenses didn't truly have to respect the passing game. Juniors Tyrion Davis-Price and John Emery, however, are better than what their production showed last season. They arrived with grand expectations two seasons ago and were mostly a disappointment last year. LSU always has a deep stable of backs and they used to carry the offensive load before Burrow arrived on campus. The running game must reestablish its dominant identity this season.
The key to all the offensive success? The veteran offensive line that returns nearly all its starters. How the line improves from 2020 will dictate how this unit fares this season.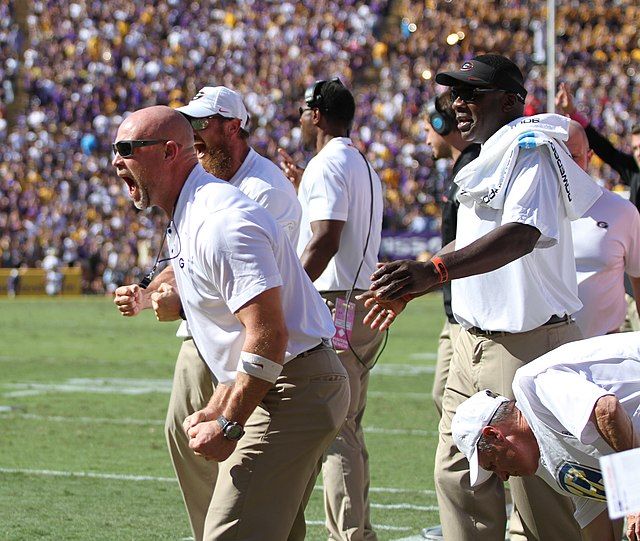 Defense: It Can't Get Any Worse
LSU's defense was an embarrassment last season, and that's being nice.
The Tigers were historically bad on defense, fielding a unit that resembled, at times, a high school junior varsity squad. Even when LSU emerged victorious, its defense still was a liability. Blame it on COVID, opt-outs, or former defensive coordinator Bo Pelini, it doesn't matter. The performance was atrocious.
There are no excuses this year. The Tigers have a new defensive coordinator, were able to have spring practice, and return the bulk of the unit's starters. The defense boasts the best cornerback tandem in the nation in Derek Stingley and Elias Ricks and has several great options at the safety position. There's a mixture of veteran leadership and young talent along the defensive line, with returning edge rushers like Andre Anthony, Ali Gaye, and BJ Ojulari, and defensive tackles Glen Logan, Neil Farrell, Jaquelin Roy, and Maason Smith. The linebacking corps has bolstered its presence by adding experienced JUCO and Power Five transfer players like Navonteque Strong and Mike Jones Jr. to go along with returning players Damone Clark and Micah Baskerville.
Orgeron has adjusted his coaching staff and continued to recruit premier defensive players. There is no reason for a repeat performance of what took place last season. If the Tigers field another defanged unit, heads will roll.
Prediction
Every Tiger fan wants LSU to "be back," but will they be able to live up to our lofty standards? If Max Johnson is ready to step up and lead the offense and the new coordinators can recalibrate last year's dysfunction, then maybe. Every ounce of optimism within me wants to believe LSU will be back in the SEC title hunt this season, but there are just too many question marks to know for certain.
LSU: 10-3, Vrbo Citrus Bowl win.