The formerly New York-based singer (and current Where Y'at writer) Sabrina Stone is making her debut in New Orleans as the main stage attraction at the House of Blues December 1. While she is known for her art and writing as well as her music, this will be primarily a musical exposition. Starting at 7 p.m. sharp this Tuesday, Sabrina Stone will be doing covers of excellent tried-and-true classics by Fleetwood Mac as well as newer compositions by more recent artists such as Billie Eilish and Sara Bareilles. This will be a one-hour-long performance highlighting female artists, entirely virtual and accessible via the House of Blues's social media pages.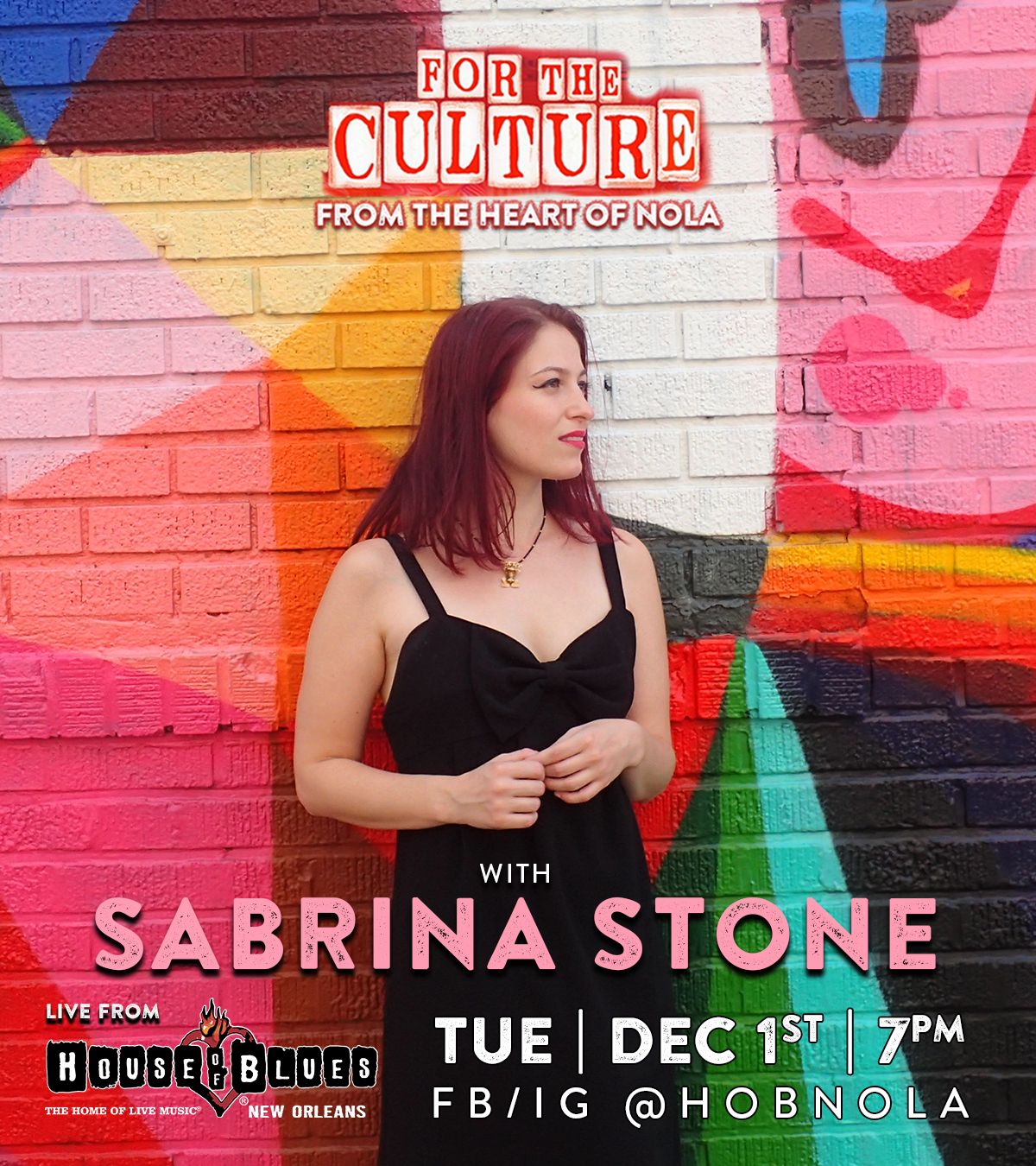 In an effort to combat the again-rising COVID-19 spread, this event will be held via livestream alone and admission will be gratis, though there is a small recommended ticket donation of $5 for anyone who tunes in. Both the House of Blues's Instagram and Facebook pages will work, and they both share the same tag of @HOBNOLA.
Stone will also be performing a number of original compositions, often noted for their striking balance between wittiness and sadness. She will also be doing covers from Sheryl Crow, Joni Mitchell, Bonnie Raitt, and Sylvan Esso are other featured artists, so make a concerted effort to tune in if you would like to see any songs from these staples revamped and sung by a new voice.
It is unfortunate that this event has to be entirely virtual, as it did seem like things were truly getting better for the music industry and for COVID cases overall. Despite some improvements, with the rising case count now, it could be longer than we originally expected for a full reopening. The longer we are all distanced and restricted is more time the New Orleans music industry must spend languishing, so do your part to stop the spread wherever you can. Also, should you choose to participate in the livestream, please make the small donation of $5 as compensation for your entertainment; the industry needs all it can get nowadays.
For more information about this event, click HERE.