When it comes to decorating a bedroom, it is very important to note the individual's taste, so that the room can have a sense of uniqueness added by the personal touch. Usually, bedroom themes are inspired by a hobby or a passion, or simply by what makes the person happy. Some decide to have an animal- or sports-inspired room, while others would rather keep it simple.
If you have a specific theme in mind, it can be overwhelming trying to decorate your bedroom properly without going overboard, so that it looks and feels good without making you feel bored of looking at the same thing over and over again. If you are passionate about basketball, for example, you might want this to be demonstrated through your bedroom decor. In this article, we will provide you with a few home decor ideas for your basketball-themed bedroom.
Be Inspired by the Basketball Court
Having an indoor basketball court is a dream for those who love the sport. Imagine being able to sleep in an area that resembles this. For those who want to be absolutely extra, you can think about transforming your bedroom into a whole basketball court. This will only be achievable if you are able to make such massive changes to your place. The best floor for a basketball court is the maple indoor hardwood floor. This is what most professional basketball courts use. You can then draw the lines of the basketball court as you would see in a professional setting. Obviously, the dimensions may not be accurate unless you have a massive bedroom, but even if you have a small place to work with, you can still achieve this amazing basketball look, which will make you feel like you are sleeping right in the middle of the court.
Think About the Subtheme
Yes, we know that the overall theme of your bedroom decor is basketball, but you will need to consider the specific subtheme. For example, do you want your theme to be inspired by your favorite team or just the sport in general? This is important before you start making the changes because it can have an impact on how you proceed with the rest of the decor. Some important decisions that will be affected by this include the color scheme and the decorative pieces you decide to get. Once you have decided on your subtheme, all the decor will start falling into place.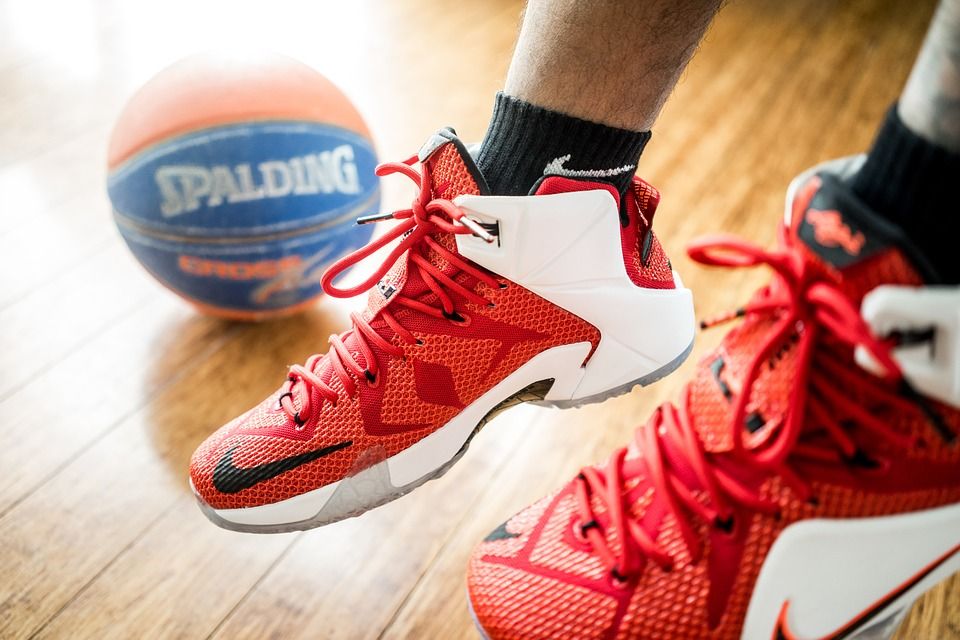 Keep the Furniture Simple
This tip is for those who do not want to go overboard on the basketball theme. Certainly, you will be able to find furniture that resembles the diverse basketball items, such as chairs that look like deflated basketballs or tables that resemble basketball hoops. Although these sound like fun, when you have too many different items focusing on the same theme, it can become overwhelming and make you very tired of the theme you have chosen. Additionally, if in the future you decide to change the theme completely, you would have to end up getting rid of all the furniture and start from scratch. If you keep the furniture simple, you can then focus on decorating it with basketball-themed items so that it does not look messy.
Invest In Personalized Bedding
The bed is often the focus of a bedroom because it is usually the largest piece of furniture and also right in the center of the room. The bedroom decor experts behind Vision Bedding advise that investing in personalized bedding is the best way to achieve the personal and specific look you want for your bedroom. You can choose to have bedding with pictures of your preferred team, inspirational quotes from your favorite basketball coach, or even pictures of yourself playing basketball, if this is something you do. Whatever you choose, it will certainly give your room the basketball vibe you are looking for.
Go Crazy With Wall Art
When you are wanting to transform the look of your bedroom but are not looking for difficult or expensive decor tips, then this one's for you. The way you decorate your walls will significantly improve the basketball theme in your bedroom. You can use wall stickers that reflect your passion for the sport. For example, have some stickers of basketballs around the walls or an inspiring basketball quote. If you are okay making permanent changes to your space, then you can paint those things on the walls yourself or get an artist to do it for you.
Get a Basketball Hoop
If you are looking to decorate your room with a basketball theme, we are assuming that you enjoy playing the sport or at least enjoy watching your favorite team play it. One of the best items you can have in your basketball-inspired bedroom is a basketball hoop. You can invest in one that is installed on the wall or a portable one that you can always move around if needed. This will clearly give your room the theme you want, and it will also allow you to practice a few hoops anytime you want—just be careful that you do not break other items around the room when doing so.
Display Special Mementos
Displaying mementos in your room not only highlights your chosen theme, it also gives your bedroom a personal touch, since these items are special to you. Some ideas to achieve this include displaying your trophies if you play basketball, or pictures of you playing or hanging out with your team. If you do not play, you can display tickets from games you have attended or items signed by your favorite players, for example. This will certainly make your room look inspired by basketball, and it is a constant reminder of the good times you have experienced.
Your room decor says a lot about you, but it also can have a significant impact on how you feel when you're in there. Whatever theme you choose, it should be important to you and make you feel comfortable and happy in your bedroom. If you love basketball and want this to be reflected in your decor, make sure to follow some of the tips discussed above to transform your bedroom completely.
Cover photo by Stephen Baker on Unsplash