Looking to celebrate the holidays outside of New Orleans? Luckily for you, the City of Gretna, just 15 minutes away from NOLA, has plenty going on the keep you in the Christmas spirits.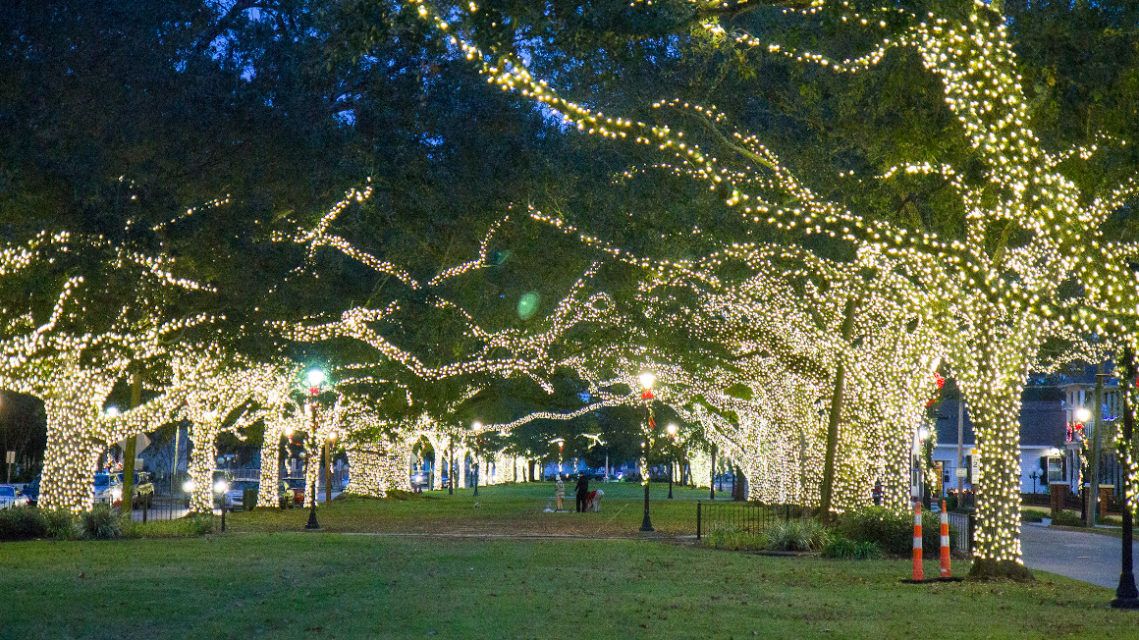 Starting off, Gretna will definitely look the part because all of the city's historic oaks lining the Huey P. Long Avenue median, from 10th Street to the Mississippi River, will be decorated with lights throughout December. Also from now until December 18, the city is implementing a Passport to Christmas promotion, where you can enjoy deals and discounts at local Gretna businesses. Collect 12 stamps from the participating businesses for a chance to win a gift basket valued over $1000.
In terms of specific events, the city is offering a lot to do this season! This Saturday, December 4, there will be the Shop the Huey Holiday Market at the Gretna Cultural Center for the Arts from 9 a.m. to 3 p.m., a German Beer Garden serving pretzels brats, kraut, and beer at the German-American Cultural Center from 10 a.m. to 3 p.m., and the Ringing in the Arts fine arts festival with live music and local artists from 5-9 p.m. in the Gretna Market Place between 3rd and 4th Streets on Huey P. Long.
Every Friday, Saturday, and Sunday from December 3-19, you can enjoy a Picnic under the Lights, where you can rent out a personal bubble tent from 6-10 p.m. on the Huey P. Long median and bring your own picnic while enjoy the holiday lights. For more info on this, make sure to call 504-363-1580.
On Sunday, December 5, at 6 p.m., Santa will make his away along Huey P. Long during Gretna's Christmas Parade, ending with a Tree Lighting Ceremony on 6th Street.
For fans of music, there will be Caroling on the Huey at Memorial Square on December 10 at 7 p.m. (song sheets will be provided, but you'll have to bring your own chairs). The day after on December 11 at 7 p.m., there will be an Outdoor Christmas Concert at Memorial Square featuring Michael Longoria from the original cast of Jersey Boys (you should also bring your own chairs or call 504-363-1580 to purchase VIP seating).
On December 18 at 10:30 a.m., Santa will be visiting the Gretna Market Place and will Draw the Winner of the Passport to Christmas promotion. And finally, on December 19 at 6 p.m., there will be a Living Nativity by St. Joseph Church on the Huey P. Long median at 6th street.
For more information of the Christmas that are taking place in Gretna, visit gretnala.com/visitors/christmas-in-gretna.