What exactly do we mean when we say a restaurant is a "hidden gem?" Is it small? Precious? Priceless? Is it actually hidden? Is it tucked away behind a curtain or a secret door, or is it a spot you drive by almost daily before someone finally brings it to your attention?
An analysis published in June 2018 by The Advocate reported that there are over 1,200 restaurants in Orleans Parish alone, so it's highly likely that, for the average person, the number of spots they've visited is only a small fraction of all available eateries. Does that make every place that one hasn't patronized yet hidden? How many of those hundreds (dare I say thousands?) of unknown destinations are gems, and what makes them that way?
Like most things in life, what makes a restaurant a hidden gem is subjective. First, a hidden gem must be a place that's rarely featured in print or digital publications (especially national publications), discussed ad nauseam on forums, or excessively photographed for social media. Secondly, and this is a big one, it should be affordable and/or accessible to everyone. Finally, the food should be well-made, approachable, and craveable-something that pops into your head when you're starving and forgot to take the chicken out of the freezer.
The first hidden restaurant gem in New Orleans that comes to mind is GB's Patio Bar & Grill. Tucked behind Madigan's Bar in Riverbend, you'd walk right by this covered brick patio if there weren't a sign out front. But folks who live in the neighborhood (and adventurous tourists) know that GB's is a great spot to bring the family and enjoy juicy backyard-style burgers, hot dogs, and steaks. As an added bonus, a server, who's been there as long as I can remember, regularly offers homemade cakes and
pies for dessert.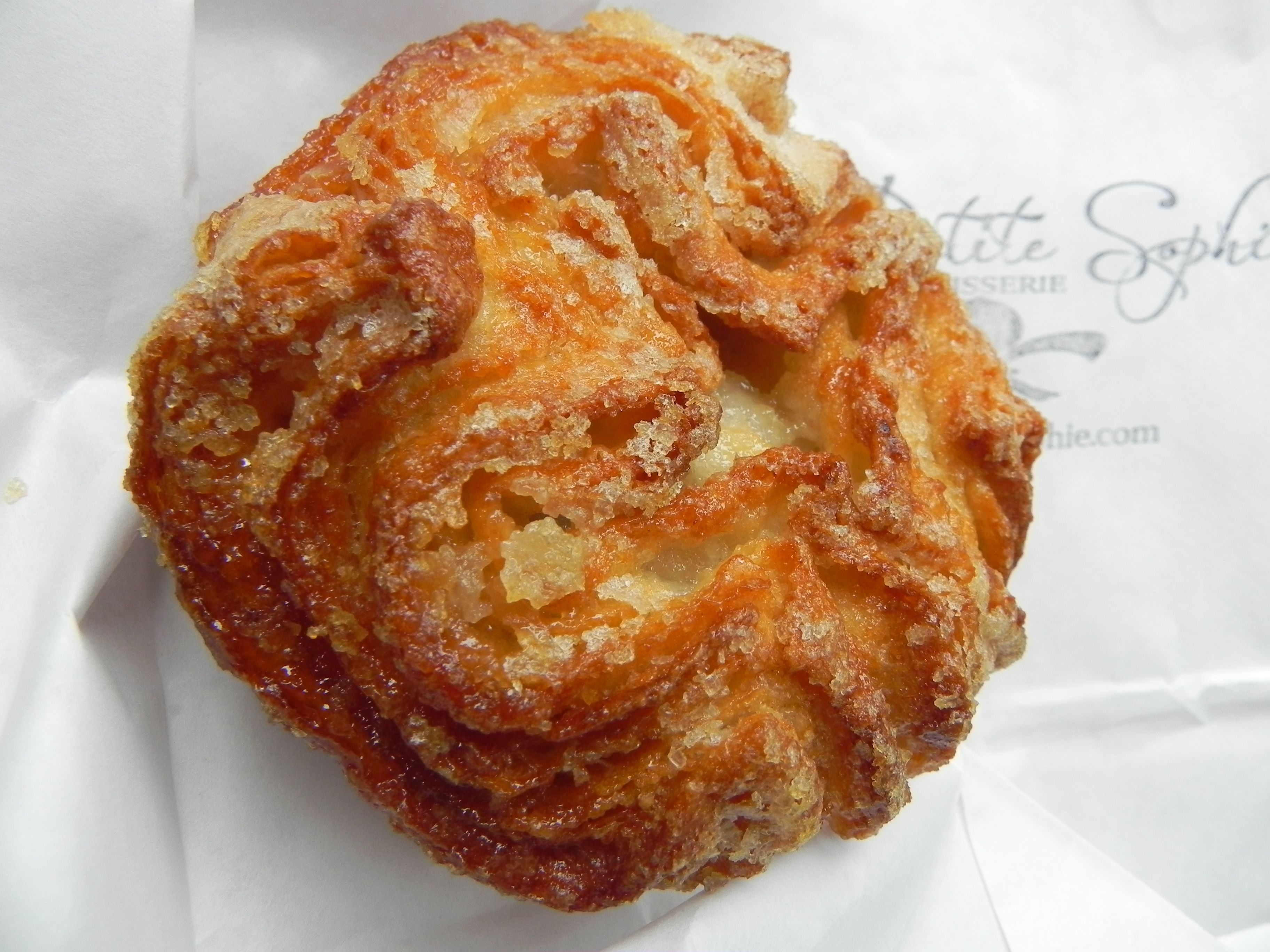 Speaking of sweets, there's a spot way down on Jefferson Highway in Harahan called La Petite Sophie Patisserie that is beyond belief. Co-owners and chefs Lya and Jeff Becnel will keep your mouth in drool-mode with almond chocolate croissants and sugared, fruit-filled "pop tarts," but the star of their show is their buttery, caramelized kouign amann. These pastries are so fabulous that during Mardi Gras, you'll want to score one on a larger scale-their kouign amann king cake. Whether you catch them at farmers markets, or you happen to be by the shop, passing them up is a pastry-lovers faux pas.
Another Harahan restaurant that doesn't get the love it deserves is Heads & Tails Seafood and Oyster Bar on Dickory Avenue. Marrero-born chef Brandon Green grew up cooking Cajun and Creole cuisine with his grandmother, and now he's sharing it with us. It's like discovering a French Quarter eatery in the suburbs with dishes like boudin-stuffed mushrooms, fried green tomatoes with sauteed shrimp and remoulade, jumbo lump crab cakes, and Redfish Pontchartrain, which is a Louisiana redfish prepared either pan sautéed or blackened and topped with Lake Pontchartrain blue crab and lemon
beurre blanc.
Some may only know ofChef Cristina Quackenbush's sporadic Milkfish pop-ups as the place to get Filipino food in New Orleans, but there also is CK's Hot Shoppe on the corner of Baronne and Martin Luther King Jr. Boulevard. Redefining the area's plate lunches, CK's features lumpiang with shrimp and pork, hot soups with pork or beef shank, shrimp pancit, chicken adobo, and sisig-almost like a spicy, chopped pork hash with citrus and egg.
Some hidden gems aren't all that hidden but are hugely popular with the neighborhood regulars. One such is Chinese Kitchen. Though it's in no way "authentic," the owners of this little to-go spot in Gert Town are playing to their base with giant egg rolls and finger lickin' boneless fried chicken. There's almost always line out the door, and it's a challenge getting into the strip mall's awkward parking lot on South Carrollton Avenue, but it's worth it.
In the Warehouse District, a favorite lunch spot, for those in the know, is a greasy kitchen inside a darkened bar on South Peters dubbed Corporation Bar & Grill. This is the place to get a po-boy downtown that is not only scrumptious-it's incredibly affordable. Try either their fried catfish or shrimp po-boys, but return for other
items like soft shell crab (when it's in season), alligator sausage, and a mouth-watering muffuletta.
Finally, not nearly enough people know about Chef Pete Vazquez's Algiers eatery, the Appetite Repair Shop. From Marisol to Mimi's Restaurant in River Ridge, Vazquez has always possessed an unmatched creative flair-something he is able to fully embrace at his meals-to-go venue on the West Bank. The menu changes on his passing whims, and his most recent offerings feature dishes such as summer berry gazpacho, Thai roasted pork and banana blossom salad, Caesar salad with Spanish olives, green chile "fry bread" gorditas, grilled Pacific salmon, and chocolate tres leches cupcakes with dulce de leche buttercream.