Recently celebrating his 89th birthday, Charlie Gabriel is a talented New Orleans jazz musician that has performed with other great artists, including Aretha Franklin, Lionel Hampton, and the Foo Fighters. Throughout his life, Charlie has written a book of original music that has never been recorded. When fellow jazz musician Braden Lewis found out about this book after meeting Charlie six years ago, he wanted to find a way to bring these songs to life. The two met through the Preservation Hall Jazz Band and have shared many conversations throughout the years about Charlie's unheard music.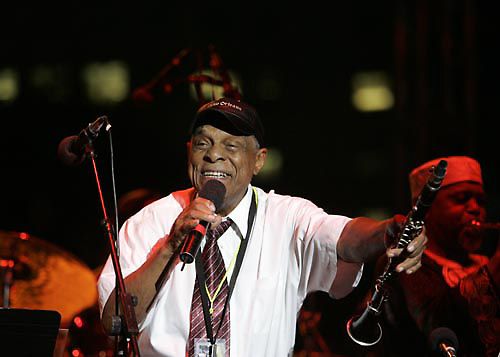 At the beginning of this year, Braden and Charlie started the process of recording the unheard songs at Esplanade Studios. Braden has invested much of his own money into having these songs recorded; he has paid for studio fees, musician fees, and for a videographer to document this once in a lifetime process. However, Braden is now turning to his fellow New Orleanians for help to complete this project.
Despite all of the songs being recorded, there is still a lot of work that needs to be done. Editing, cover art, CD production, and marketing are just some of the things that still need to be financed. To help Charlie continue this process in the way he intended, Braden and Charlie are asking for donations through a GoFundMe.
To show their appreciation, rewards will be given for each donation received. $25 gives you early access to a digital download of the album, $50 gives you a limited-edition T-shirt + previous level, $100 limited edition signed vinyl + previous levels, and a $250 donation grants you access to two tickets to attend the album release party in New Orleans + previous levels.
Even if you can't make a monetary donation, you can still help by sharing the GoFundMe link with friends, family, and on social media. This is to not only provide a way for the world to hear Charlie Gabriel's music, but a way to solidify his legacy as one of the greatest jazz musicians of his time.
For more information and to donate, please visit gofundme.com/charlie-gabriel.