Happy Hours this Fall
By Marigny Lanaux
It's $6 O'clock somewhere.
The happiest hours fall somewhere between 3:00 p.m. and 7:00 p.m. at local bars and restaurants. Since New Orleans is a city filled with talented bartenders, finding a delicious, handcrafted cocktail is easy; however, enjoying one of these cocktails for only $6 is rare and a steal.
As we transition into fall, check out these happy hours around the Greater New Orleans area. Quality cocktail deals are perfect to share with family, friends, and coworkers.
1. Vals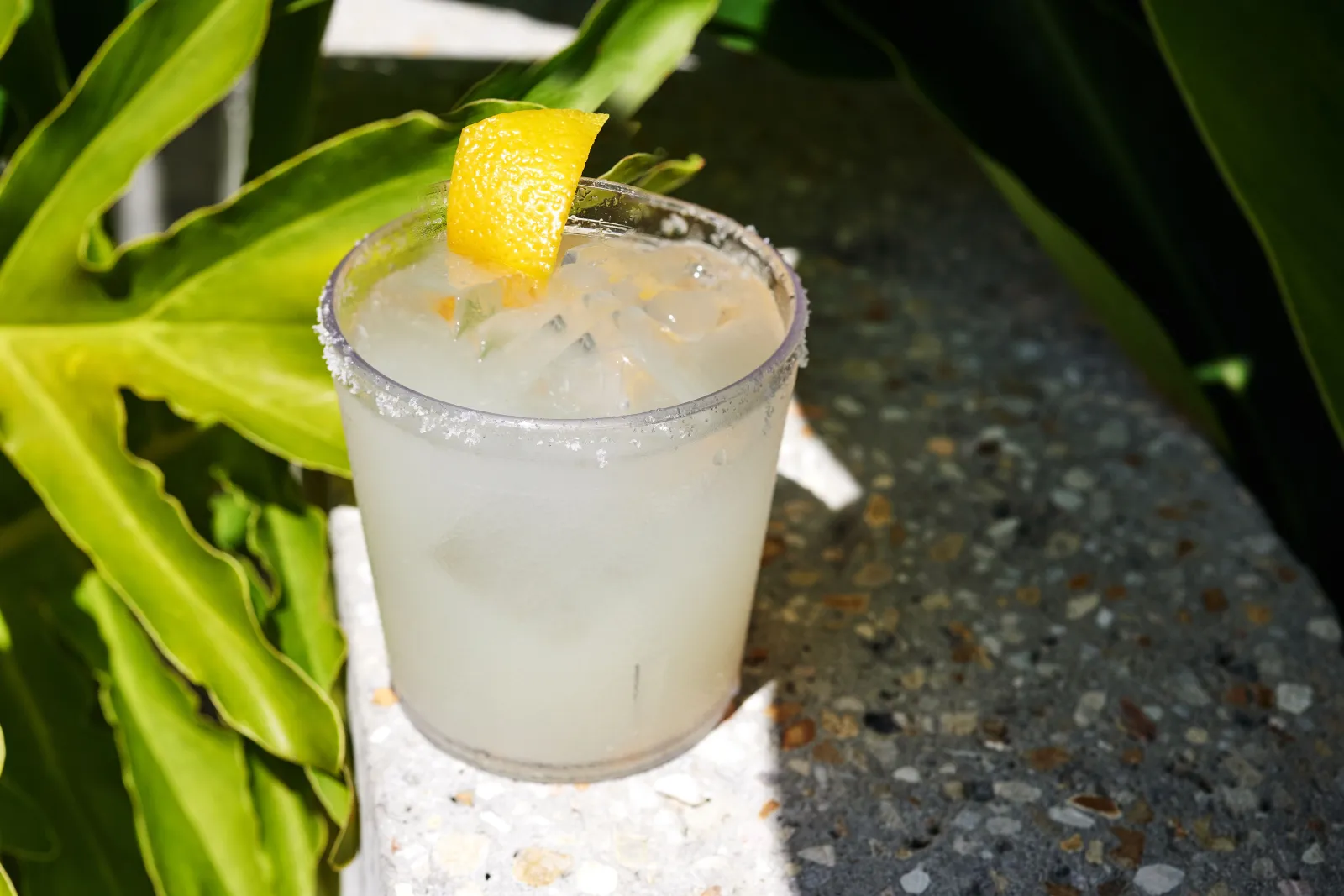 A taco with a margarita is the perfect duo, and you can enjoy this combination at a discount during Vals happy hour. The restaurant's daily happy hour offers $6 frozen and on the rocks margaritas, as well as $6 ranch waters and La Palomas. With the hot summer months ending, you can enjoy these deals on the restaurant's spacious patio and 24-seat wrap-around bar.
4632 Freret St., 504-356-0006,
valsnola.com.
2. Maypop Restaurant
Bringing Southeast Asian cuisine to Southeast Louisiana, Maypop Restaurant hosts their happy hour every Monday, Thursday, and Friday from 4:00 p.m. until 6:00 p.m. Their $6 cocktails include the ginger smash and the pika pika, which is one of the restaurant's spicy and unique cocktails. The pika pika is made with Thai chili cimarrón tequila, domaine de canton ginger liqueur, turmeric, lime, and rimmed with Korean chili salt.
​​611 O'Keefe Ave., 504-518-6345, maypoprestaurant.com.
3. Picnic Provisions & Whiskey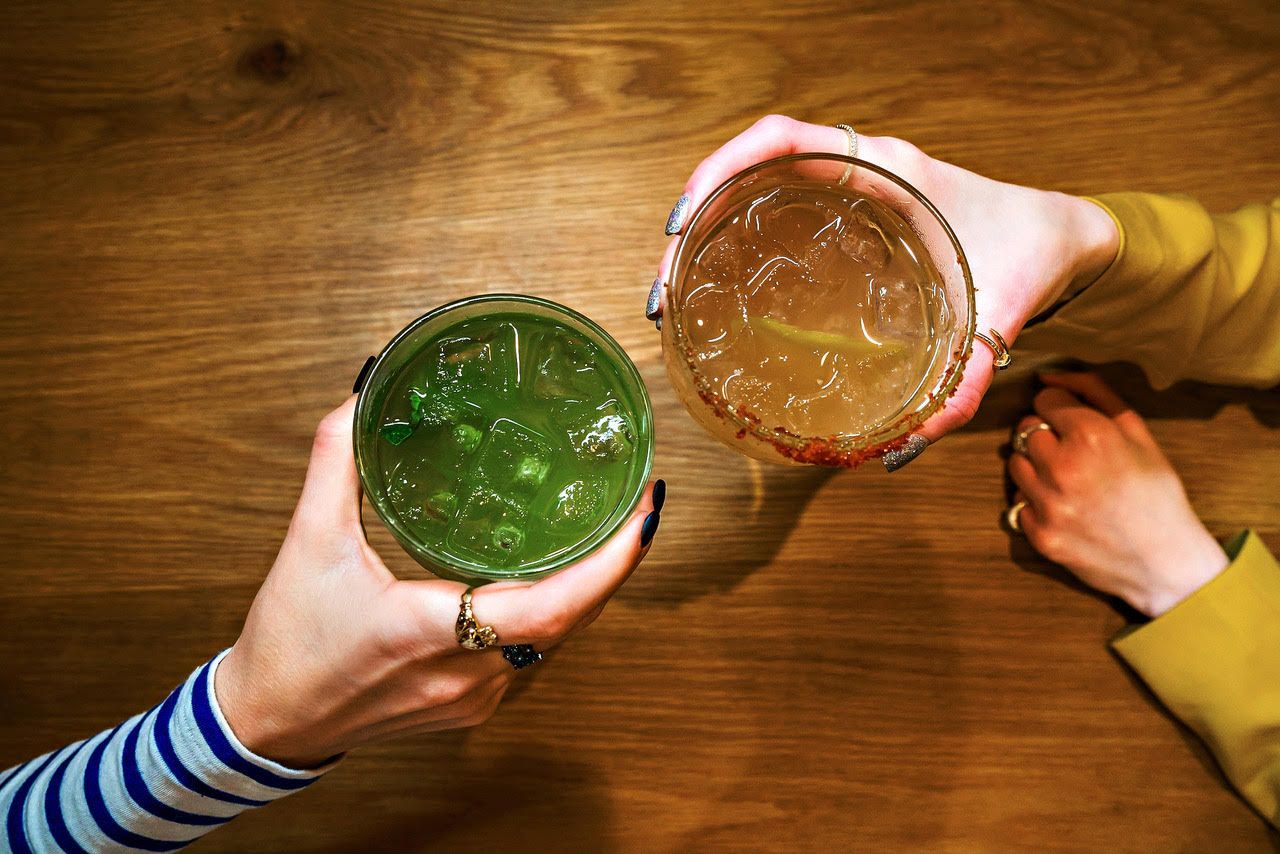 Right off of Magazine Street, you can find this quaint, picnic-themed restaurant that is perfect for a happy hour with large or small groups. Picnic Provisions & Whiskey's "You Make Me So Happy Hour" offers $6 vodka gimlets, old fashioneds, and whiskey ginger cocktails every Friday and Saturday from 3:00 p.m. to 6:00 p.m. Before you leave, grab some pre-made picnic favorites from their refrigerated case to enjoy at home.
741 State St., 504-266-2810,
nolapicnic.com
4. Bayou Wine Garden / Bayou Beer Garden

Brother and sister establishments Bayou Wine Garden and Bayou Beer Garden host identical happy hours every weekday. The deals start earlier than most happy hours, beginning at 3:00 p.m., running until 6:30 p.m. Both neighborhood restaurants offer rum punches and Pimm's cup cocktails for $6. In addition to drinks, each bar also has a kitchen where select snacks are also discounted during happy hour. These specials include a charcuterie plate and chicken skin cracklings.
326 N. Norman C Francis Parkway and 315 N. Rendon St., 504-826-2925, bayouwinegarden.com / bayoubeergarden.com
5. Union Ramen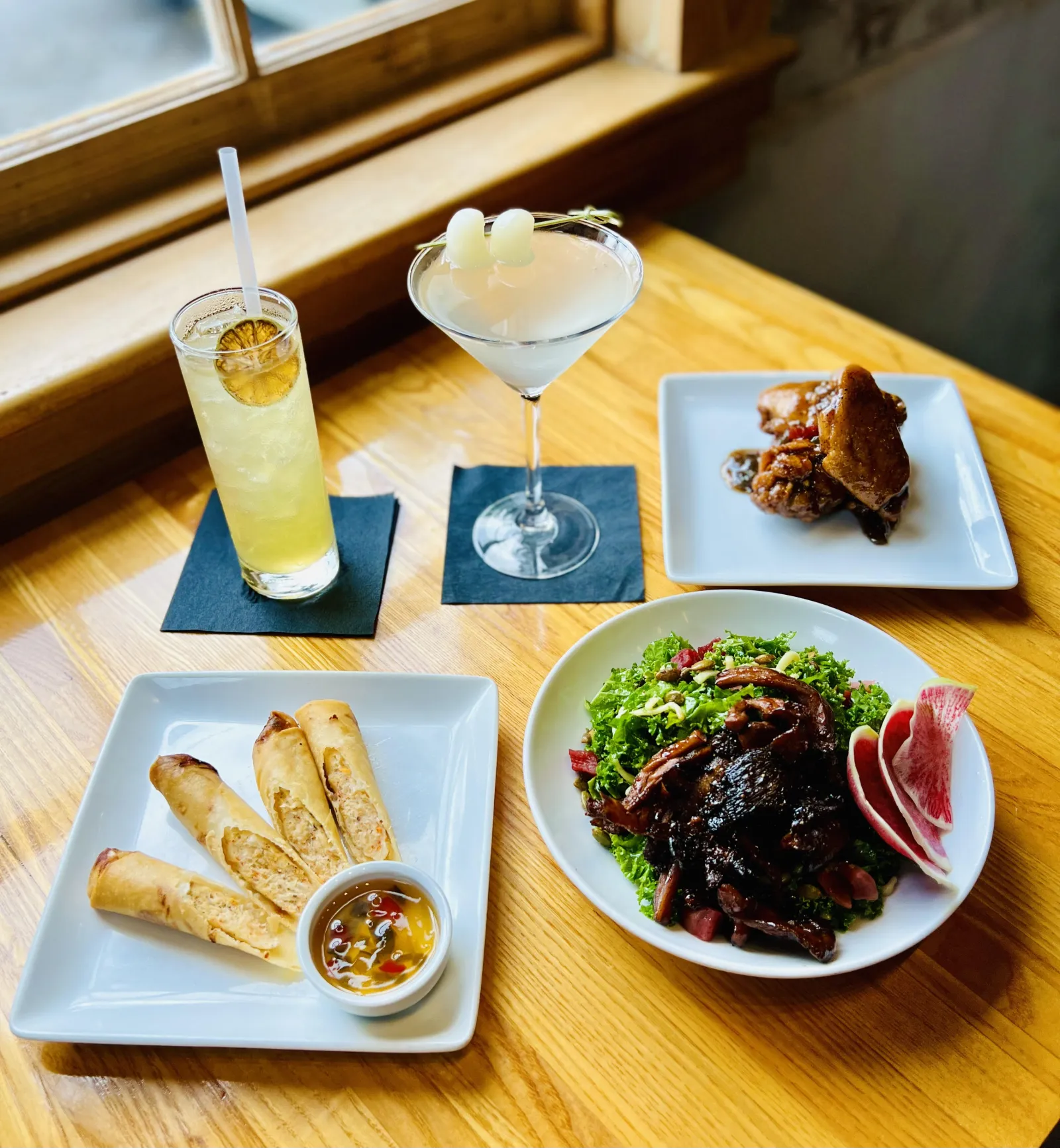 If you're dining in at Union Ramen on Magazine Street, you can take advantage of their happy hour deals every weekday from 3:00 p.m. until 6:00 p.m. Three signature cocktails: the lycheetini, the Fuji appletini, and the green tea highball are all $6. Besides cocktails, a selection of sake and beer can also be purchased for $6 and under.
1837 Magazine St., 504-459-2819, unionramen.com
6. The Franklin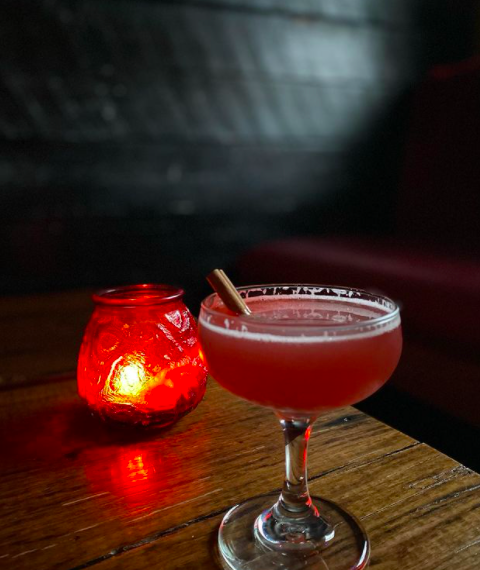 During The Franklin's daily happy hour, from 5:00 p.m. until 7:00 p.m., a slew of signature cocktails can be found for only $6. The neighborhood restaurant prides itself on serving up cocktails with seasonal fruits and herbs, so you know you will receive a cocktail with fresh ingredients. These cocktails include the house martini, old fashioned, and Tommy's margarita. The popular frozen drink, the Marigny daiquiri—which is made with white rum, fresh lime, orange almond oleo, and tiki bitters—is also $6 during happy hour.
2600 Dauphine St., 504-267-0640, thefranklinnola.com
7. The Vintage
The Vintage is the perfect spot for all of your coffee, cocktail, and snack needs. Besides stopping in for an after-work caffeine boost, you can also grab some cocktails during their daily happy hour. Unlike most places, the Vintage hosts two happy hours—one from 8:00 a.m. to 10:00 a.m. and one from 3:00 p.m. to 6:00 p.m. $6 cocktails are available for purchase during both time slots. These cocktails include the Moscow mule, frosé, high ball, and the frozen au lait, which combines both caffeine and alcohol for a sweet, delicious buzz.
​​3121 Magazine St.,
504-324-7144,
thevintagenola.com

8. Costera
Costera is known for its delicious Spanish tapas, which you can enjoy for a discount with a selection of drinks during happy hour. For anyone who isn't a hard liquor fan, the restaurant's $6 wine-based cocktails are the perfect option. The restaurant is closed on Mondays and Tuesdays, but happy hour can be enjoyed every other day of the week from 4:00 p.m. to 6:00 p.m.