Grab A Paddle and Head for The Horizon.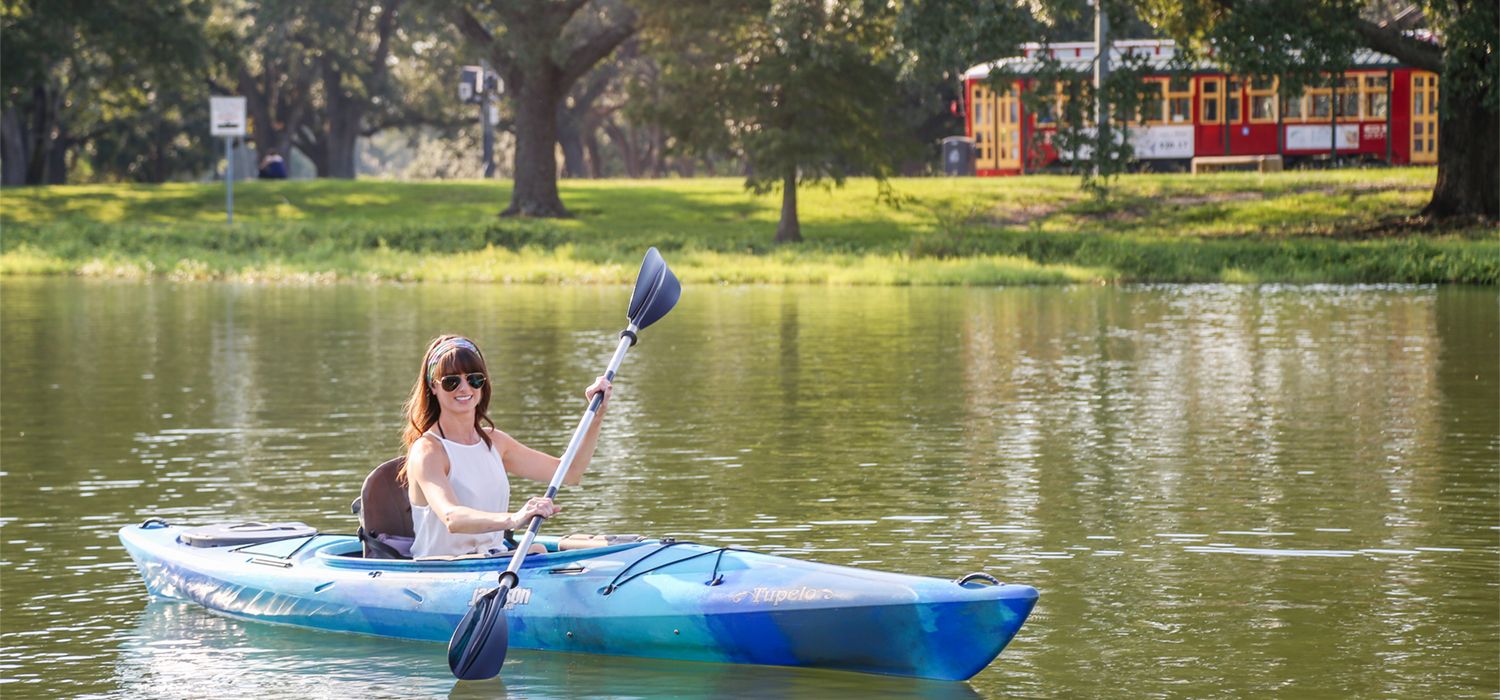 As the world resumes a more normal pace, you may find yourself wanting to get out into nature with your friends and enjoying quality time together. Kayaking is a leisure sport for water masters and novices alike; all you need is a kayak, paddle, and an adventurous spirit. Our corner of Louisiana offers beautiful and diverse locations to set your kayak in the water for a day of paddling.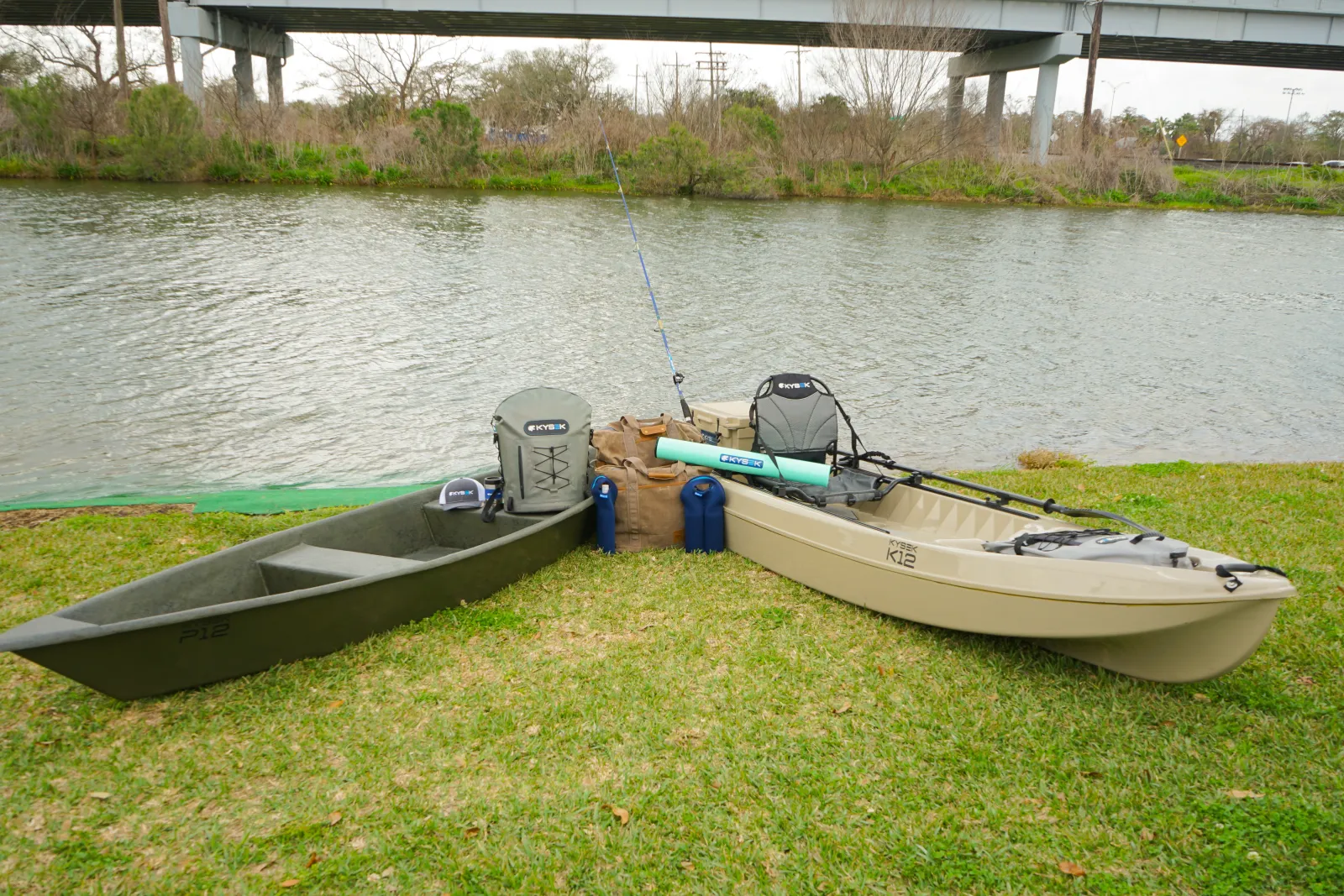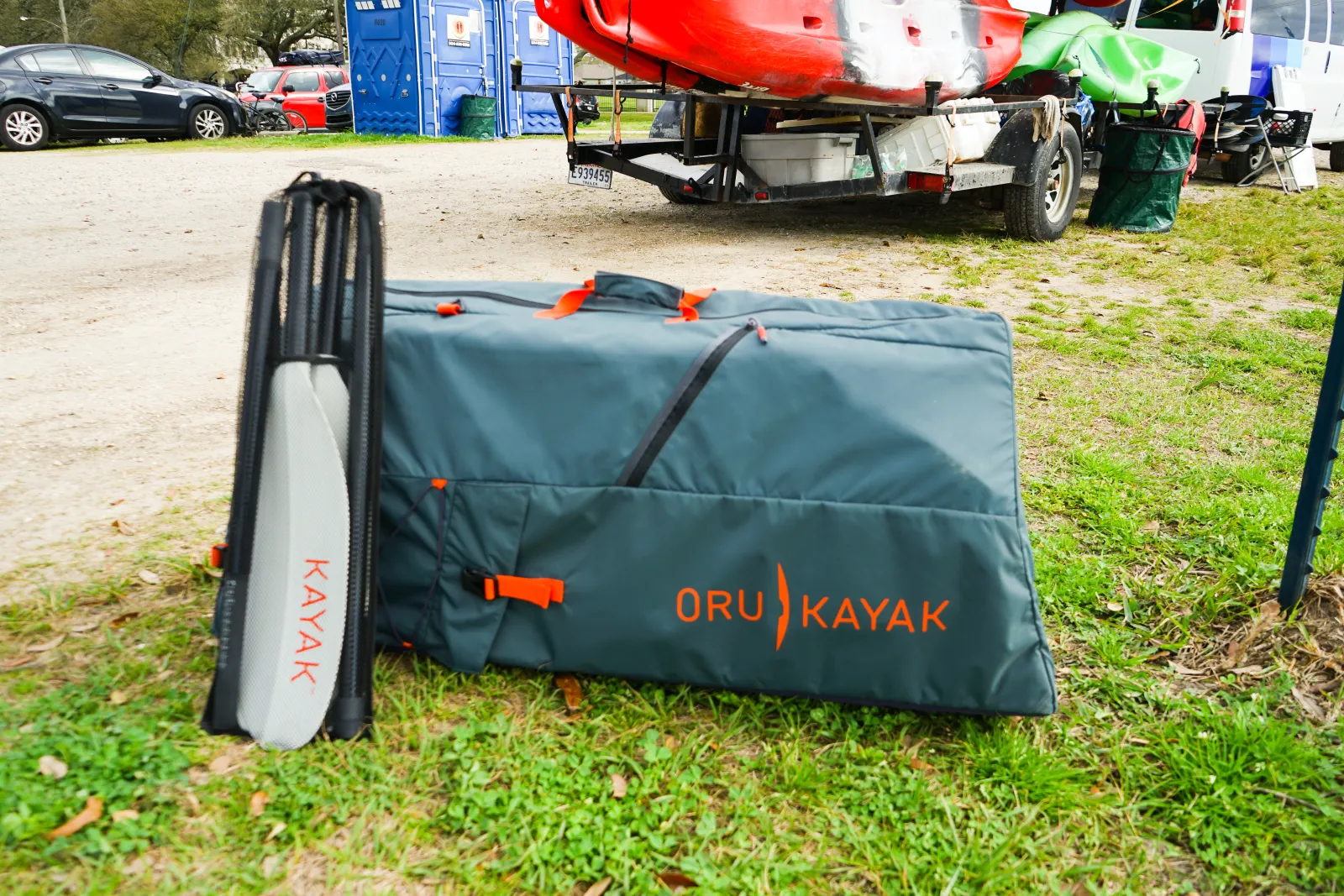 First thing's first: get a kayak. For those ready to make the leap to owning a kayak, it's best to choose a vessel based on your specific needs. Locally-based company KYSEK is a manufacturer of high-end sporting goods, including coolers, koozies, and dry bags, and they've ventured into creating water crafts.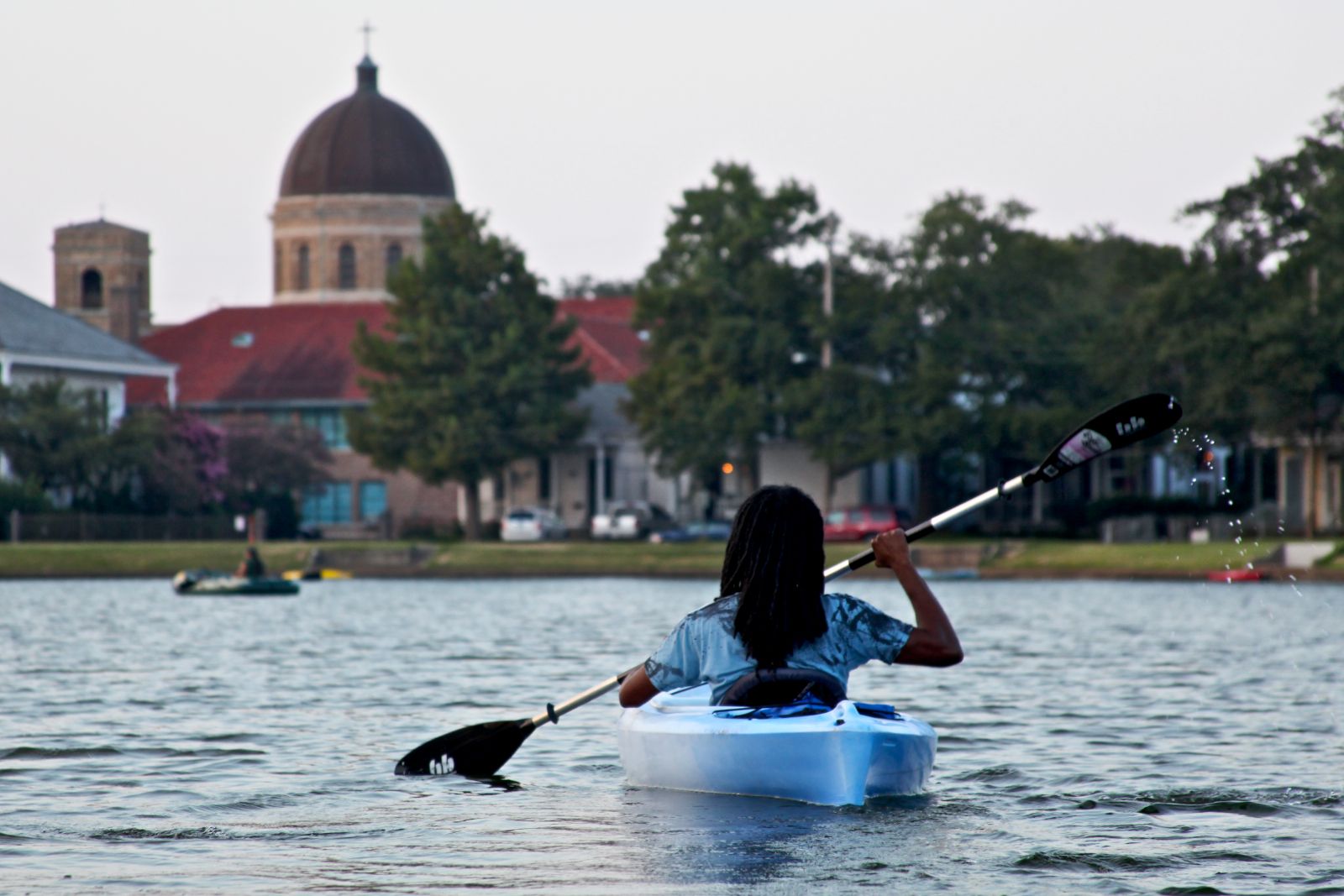 The flagship KYSEK K12 Kayak is the Cadillac of kayaks as it is made to be so stable that you can paddle all day long, fish, and even hunt from it. It also comes loaded with accessories. KYSEK owner John Gutierrez explained, "This kayak comes with a dry bag with a built-in solar panel, which is made to fit into the bow. This bag also turns into a backpack. The kayak has got a rail system so you can put in whatever accessories you want. Dry storage, gun port, ergonomic big boy seat, rod holders with leashes, and a 25-liter ice chest that you can stand up on. The kayak is foam-filled and includes a carbon graphite paddle. You can cut this kayak in half, and it still floats. The cockpit is self-baling; so as water comes in, it goes back out. It's an ocean kayak."
John said that he started manufacturing the K12 Kayak because he could not find a kayak on the market that was comparable to KYSEK's sporting goods. "We only build Ferrari-type products. We're not a commodity-based company; we build the best product that you can build, whether it's an ice chest or if it's a backpack or cup or paddle. We won't build anything with money involved. We build the best product first and worry about the money later."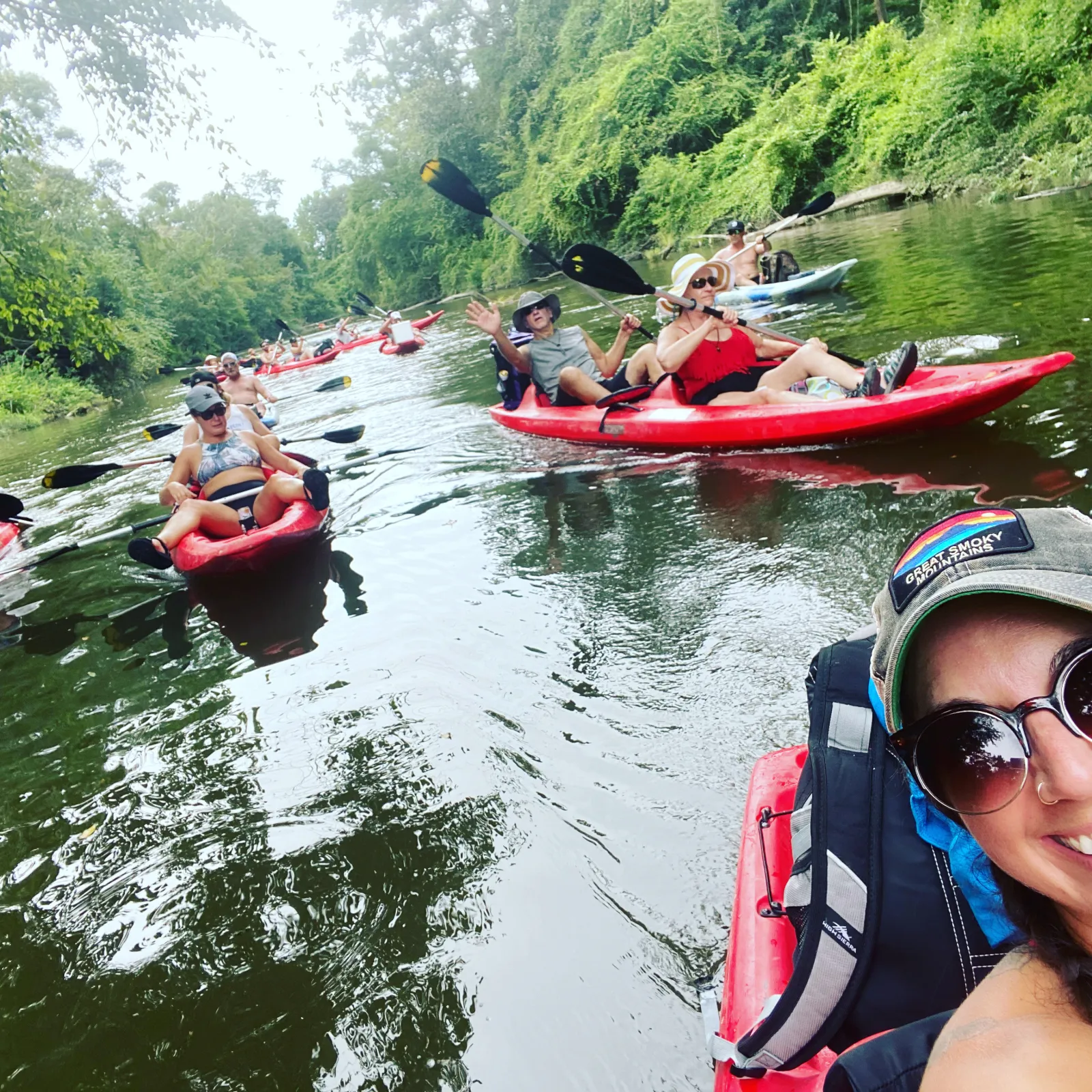 In the spirit of Louisiana traditions, KYSEK recently added a pirogue to its stable. The 58-pound pirogue is made of fiber glass and also boasts incredible stability. "The kayak and pirogue are a natural fit for KYSEK because our deal is outdoor solutions. We couldn't find some on the marketplace that we liked, so we built them," John concluded.
Campers and light packers will enjoy learning about Oru Kayaks, which makes light, foldable kayaks made for traveling. Oru offers several single and double seat models that are easy enough for beginners and tough enough for experts.
I tried out Oru Kayak's Inlet model, which is its smallest, lightest model yet. The Inlet is designed for one person, and it weighs about 20 pounds. It even comes packed into its own backpack, which makes it so that even those who aren't that fits can carry it by themselves. The kayak in its bag fit very easily into the backseat of my convertible.
After a handful of minutes unfolding it and setting it up, the Inlet came out to be about 10 feet long. I found it to be easy to maneuver and turn, even as a novice to kayaks, and it cut through the water with ease. At the end of the day, you just unlatch the straps, fold it, then put it back in the backpack to throw in the car. The Inlet is made for calmer waters, but Oru's Coast XT and Haven models can withstand choppier water and high wind, as well as activities like fishing. Of Oru's five models, the Haven is the largest with a length of 16 feet and is made for two people. This boat, astoundingly, only weighs 40 pounds.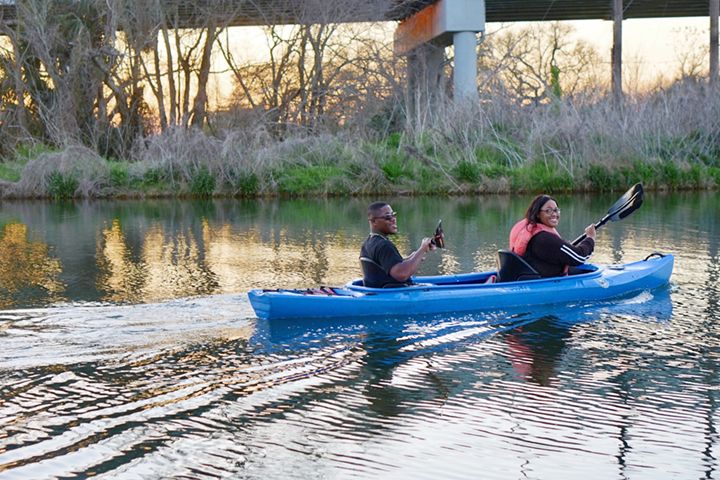 Now that you've gotten a great kayak, it's time to set it out on the water. Inside of New Orleans, Bayou St. John is the most popular spot for paddling around for a while. You just need to be cautious of the bridges that crossover the bayou at some points. If the water is high, you're going to get very close to the bottom of the bridge. Bayou Paddlesports rents kayaks Thursdays through Mondays from 9 a.m. to 7 p.m. at 1101 Florida Avenue along Bayou St. John. They have a whole fleet of kayaks for kids, single and tandem kayaks, and paddle boards. You can even buy a season pass to enjoy their vessels. Kayak-iti-Yat offers guided kayak tours of Bayou St. John, which is perfect for visitors and those on a staycation. The tours last from two to four hours and explores the history of the city from the view of the bayou.
The Northshore offers many scenic rivers that are lined with lush vegetation and perfect for kayaking. Canoe and Trail Adventures offers kayak, canoe, and paddleboard rentals from the Chimes Restaurant in Covington, which lies along the sandy-bottom Bogue Falaya River. Most everyone is familiar with tubing the Bogue Chitto River near Bogalusa, but Bogue Chitto Tubing also offers kayaks and canoes for those wanting a more active experience.
Other places to spend some time on the water include Fort Proctor, Bayou Sauvage, Manchac, Cane Bayou, Bayou Bienvenue, and Jean Lafitte National Park. Just make sure to wear sunscreen and stay hydrated while you're outside for extended periods of time.
Make this the year of going outdoors and getting active! You may discover that you love it.