This past Tuesday, 18 Louisiana high school seniors received college scholarships of up to $6,000 each for their creativity—the George Rodrigue Foundation of the Arts provided a total of $55,000 to the winners of their visual art and songwriting competition. This year is the first for the songwriting scholarship, which was done through partnering with local legend Trombone Shorty.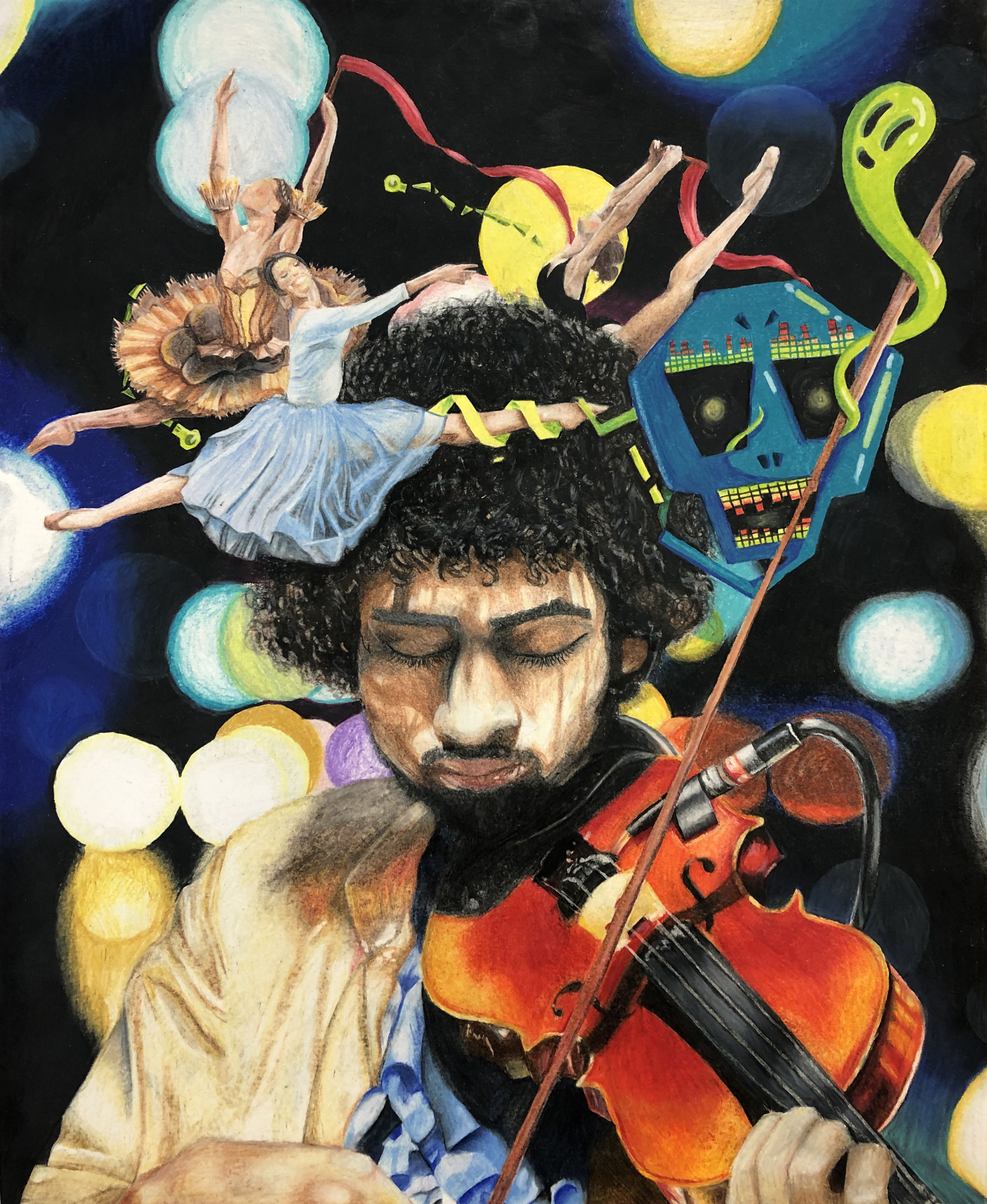 Emma LeCompte, Ethan Hunt, and Grace Russell, the three seniors who were selected as songwriting concert winners, are receiving a number of exciting professional opportunities in addition to their prize money. In 2021, all three will be able to record their song in a studio, with the mentorship of Grammy-winning producers and engineers, and they'll also be able to take the stage at Jazz Fest during Trombone Shorty's "Shorty Fest" benefit concert.
The art from all 15 visual art winners—Ethan Diliberto, Brooks Ritter, Mary Usher, Sloan Hall, Nathan Ranel, Alex Lowe, Zoe Treitler, Madeline McHugh, Destin Delgado, Diana Mayer, Gabriel Davis, Morrah Burton-Edwards, and Maggie Cassuto—will travel across the state at exhibitions throughout Louisiana, although dates for this are not yet determined.
The George Rodrigue Foundation is the organization started by the famous local artist by the same name, who is best known for his Blue Dog paintings. His foundations strongly believes in the importance of art among children and supports opportunities for kids to get involved in the arts.