Enjoy live music and delicious food for a good cause at Hogs Fete! On June 26, 2021, Hogs for the Cause will host its first ever in-person event in Baton Rouge to raise funds for Hogs House on Our Lady Lake of the Children's Hospital's campus in Baton Rouge. This project has changed the lives of many, providing families across the state with residency in Hogs House while their children receive ongoing medical care at the children's hospital. Help Hogs for the Cause keep the House open so that it may continue to help families in the Baton Rouge community. So, crack those piggy banks and join the community at Hogs!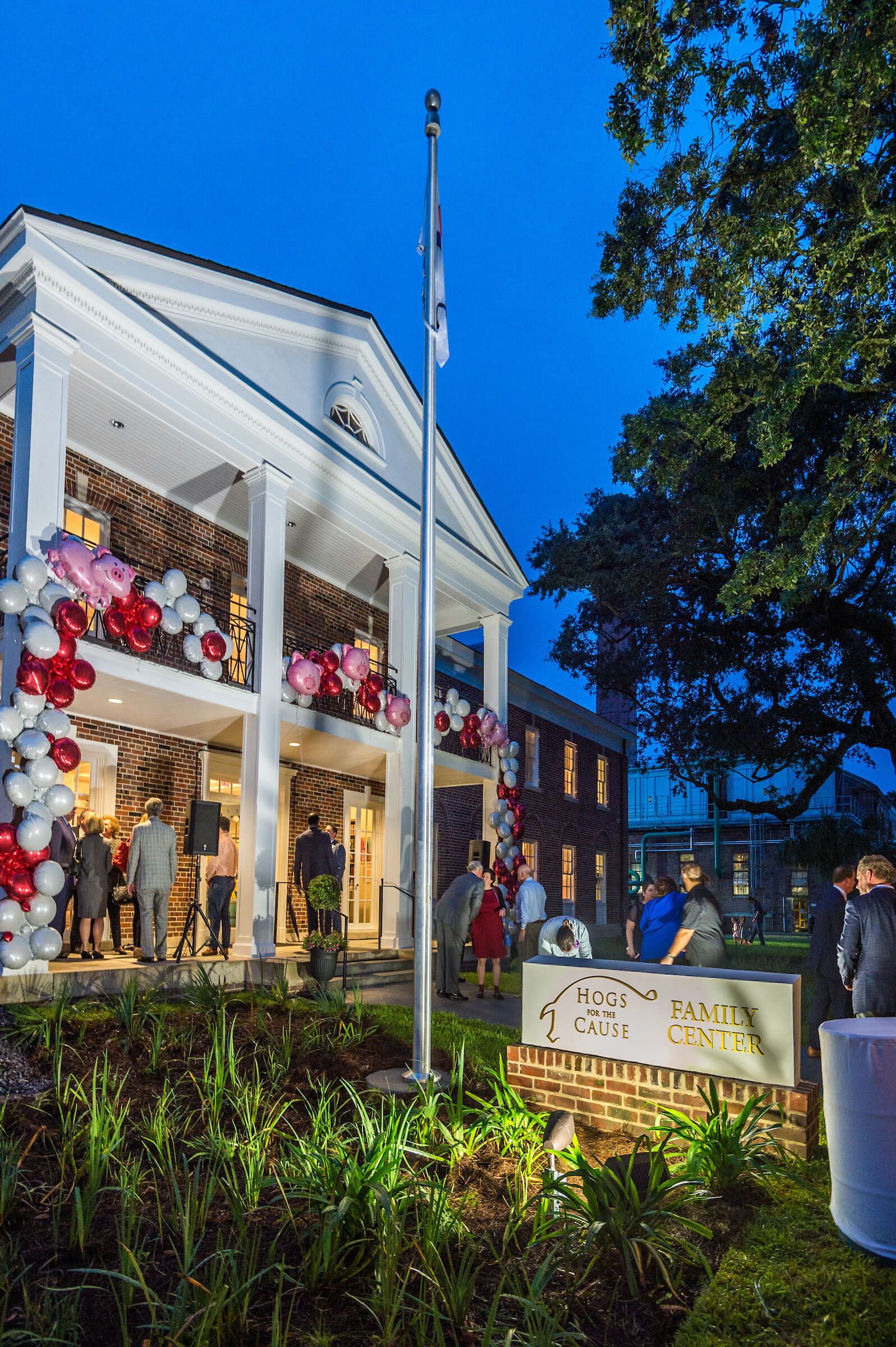 Spending money on food and entertainment has never been so easy or felt so good. On the 26th, head over to Walk-On's Burbank location, and crack those piggy banks. Expect a full day of fun with great live music from Blue Verse, Indigo and the Tramps, Hip Deep, and FLOW TRIBE. Make sure to bring the whole family, and don't miss the featured kids' zone with activities provided by BREC on the Geaux. General admission tickets are $10 in advance or $15 at the door. Want access to more? Purchase a VIP ticket for $100 and enjoy an open bar, private VIP area, and silent auction.
Since 2009, Hogs for the Cause has raised over 1.5 million dollars in grants for families struggling with pediatric care by bringing people together through barbecue culture. Thanks to the hardworking team and the support of donators, Hogs for the Cause is the premier nationwide funding source to families whose child is battling cancer. The Baton Rouge project built a 12-suite home that families of children with cancer can comfortably stay in while they need to be near the hospital for treatment. Since opening in October 2019, the Hogs House has been at full capacity. President of Our Lady of the Lake Children's Health Dr. Trey Dunbar notes, "It's so important that we support all our families. The support this house brings goes beyond improving the lives of families of children with medical needs, it improves our patient's healing environment."
Please visit hogsforthecause.org/fete for more information about the event and ticket sales.