March 14 is the day to celebrate the mathematical constant pi and, more importantly, to indulge in all the deliciously, mouthwatering pies of the season. For everyone living in or just visiting New Orleans, you must stop at one of these five amazing places around the city to have a slice, or two (or as many slices as you can fit in your stomach in one day), of some good ol' pie. There's a lot of variety of food spots when it comes to New Orleans. Some of the options on this list are fine dining and others are your perfect lunch spot for a quick grab-and-go. Just make sure to come with an appetite!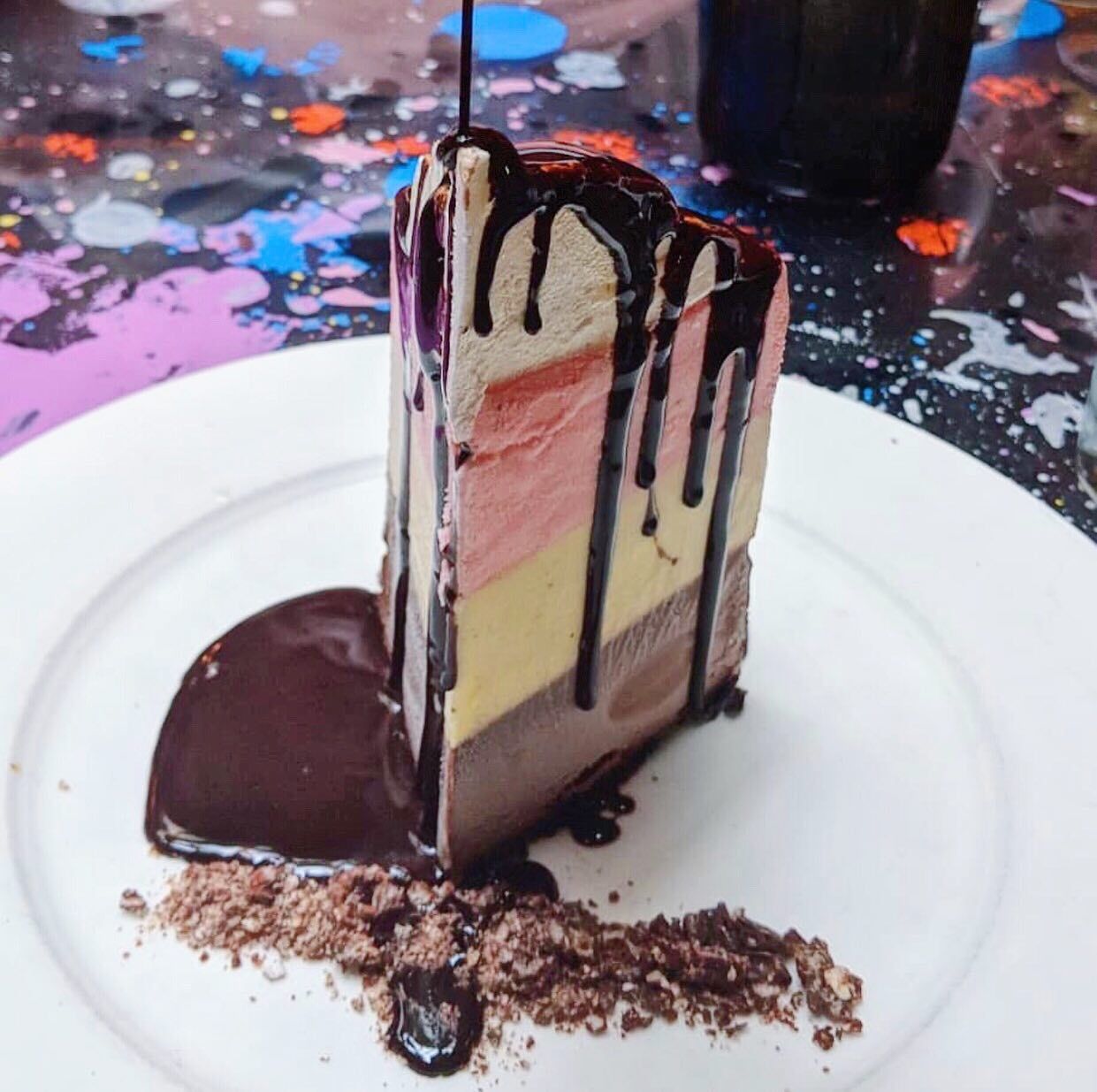 One of the most recognized dining experiences in New Orleans, Jack Rose is located on the first floor of the Pontchartrain Hotel on St Charles Avenue. Enjoy some fancy dinner and make sure to leave some room for the famous Mile High Pie. Made with layers of vanilla, chocolate, and peppermint ice cream, topped with toasted meringue and drizzled with homemade warm chocolate ganache, your mouth will thank you for this. 2031 St. Charles Ave., 504-323-1500, jackroserestaurant.com.
Pêche Seafood Grill, awarded Best New Restaurant at the 2014 James Beard Foundation Awards, is still one of the best restaurants in the Warehouse District, serving high quality seafood platters and its famous Key Lime Pie. Not only will your taste buds go crazy with Pêche's appetizers, entrees, and more, but the perfect cherry-on-top is this exquisite pie, topped with whipped cream and extra graham cracker crumbles. 800 Magazine Street, 504-522-1744, pecherestaurant.com.

What's better than supporting local businesses while enjoying a good slice of pie, or the whole thing? Windowsill Pies can be found at its main location on Freret Street, as well as various Whole Foods and French Truck Coffee locations in the city. Some top recommendations are the Vanilla Bean Bourbon Pecan Pie and the Apple Frangipane Tart with Grand Marnier Glaze. The shop even serves salty pies! Grab a salty and a sweet for a perfect pair, with recommendations on the Crawfish Boil Pie and Quiche Sardou. Enjoy Windowsill Pies's happy hours from 3 p.m. to 5 p.m. Wednesday to Friday, where you can get a free 12-oz iced or hot coffee when you order a slice. 4714 Freret St., 504-381-4953, windowsillpiesnola.com.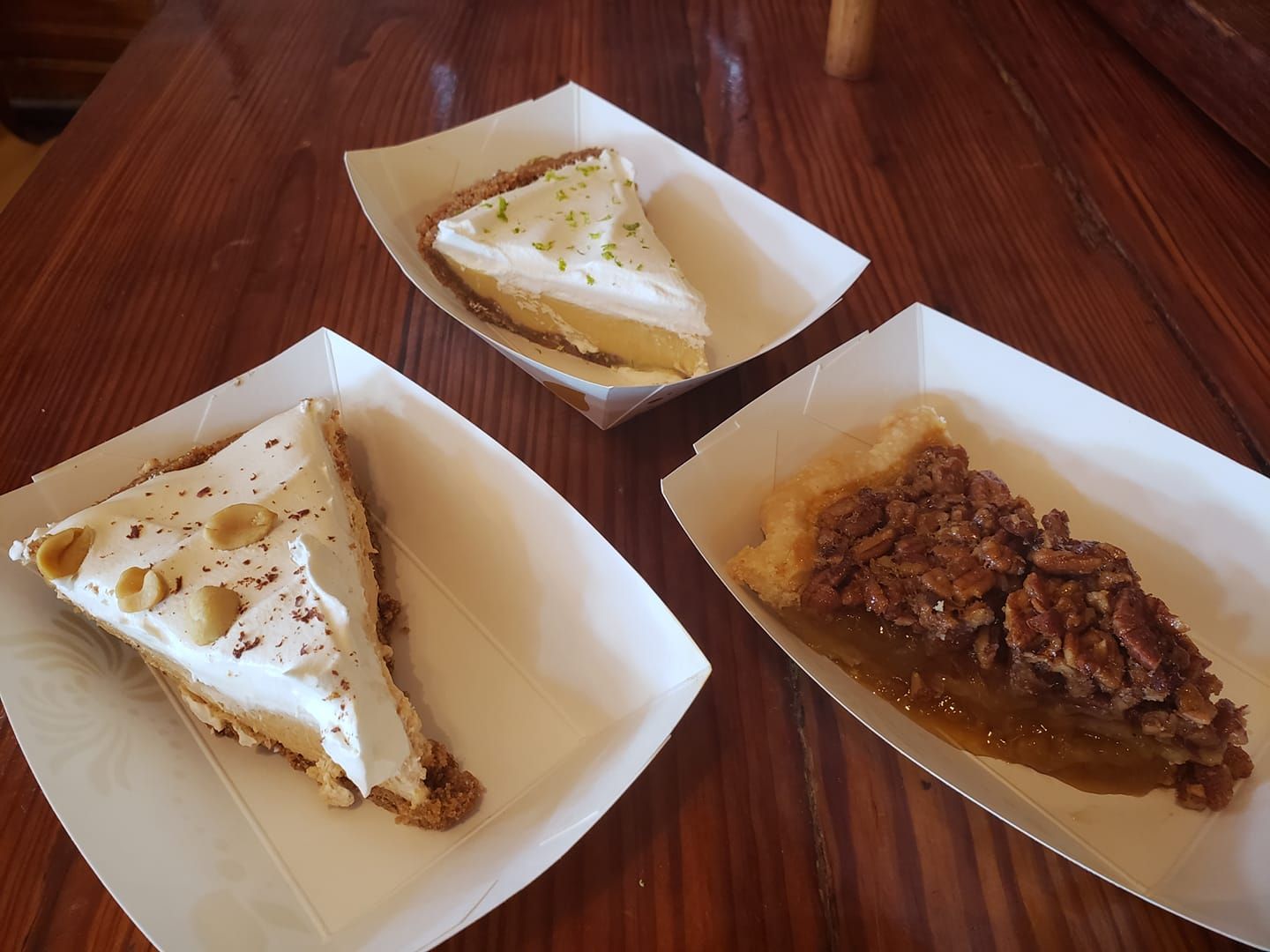 High Hat Café is considered one of the best gems for Southern cuisine in Uptown. The café serves some of the best pies in town like its Chocolate Chess Pie, as well as other seasonal pies. High Hat almost always has its amazing Pecan Pie in store, served with Jack Daniels ice cream. Make sure to ask the staff what pies they have in season! 4500 Freret St, 504-754-1336, highhatcafe.com.
Another locally owned joint, The Joint is the perfect lunch spot with the perfect slice of pie for a great finish. Order the iconic Peanut Butter Pie, topped with a special whipped cream that is folded into a mix of peanut butter, local creole cream cheese, and powdered sugar. The Joint also does catering, so don't miss out! 701 Mazant St., 504-949-3232, alwayssmokin.com.