There is something magical about a restaurant that never closes; it exists in a time loop of early-morning truckers, mid-day tourists, and late-night intoxicated college students. Visiting a 24/7 restaurant is more than just enjoying a meal (and if you are dining in New Orleans, it is bound to be an exceptional meal), but it also means becoming part of the 24-hour narrative. Below are five of New Orleans's best 24/7 restaurants. These spots are historic, charming, and satiating.
Just like at any other restaurant, hordes of people come and go in waves. Rush hour(s) vary slightly among these locations, but you can typically expect the spaces to be packed during breakfast time (7:00 a.m. - 11:00 a.m.) or 12 hours later, at night (7:00 p.m. - 11:00 p.m). Slower hours come in the late afternoon (3:00 p.m. - 6:00 p.m.) and at dawn (4:00 a.m. - 7:00 a.m.). But, even during sluggish shifts, these restaurants are rarely empty. No matter the time of your visit, you are sure to see at least one other hungry soul.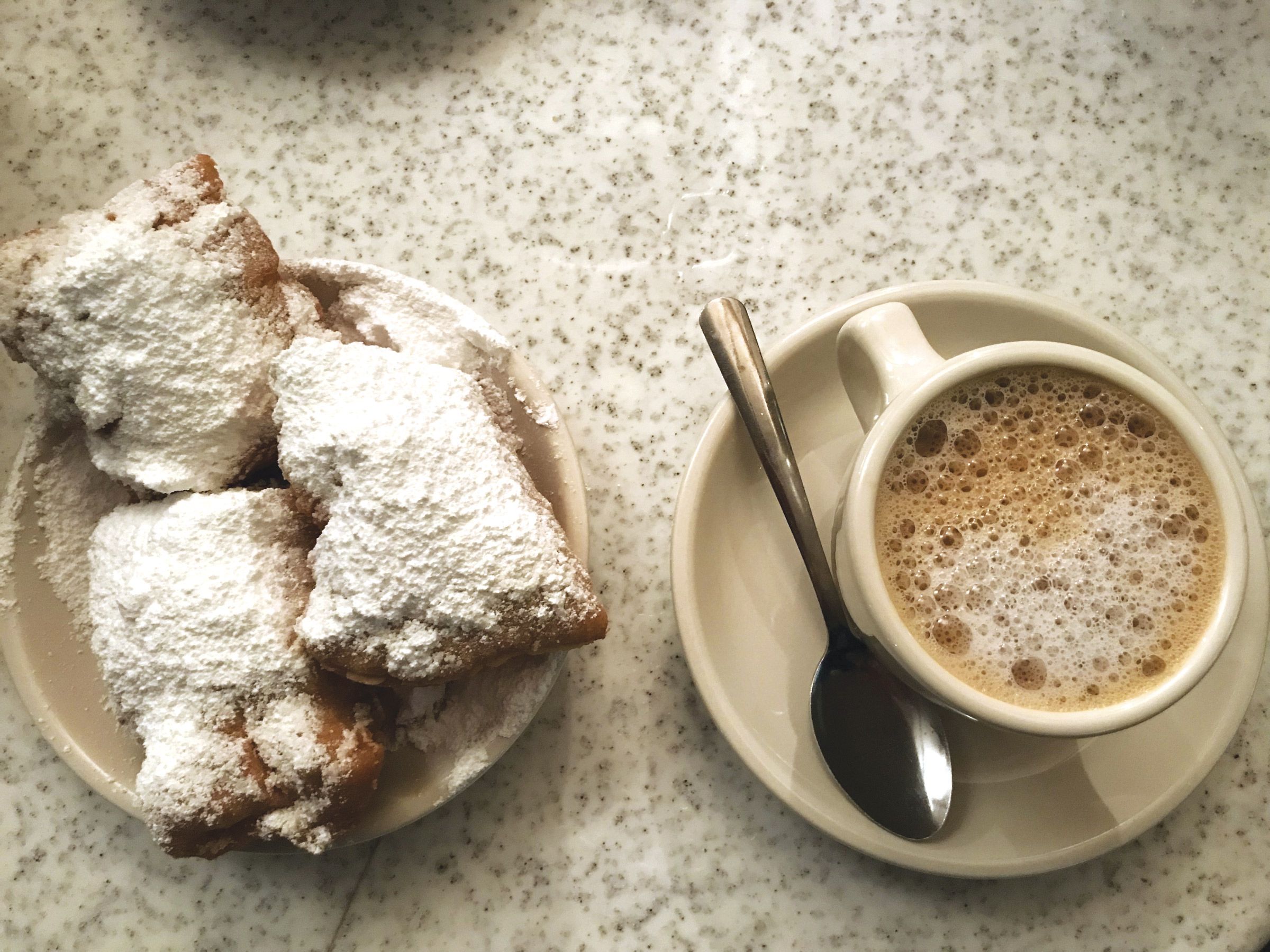 Café Du Monde
800 Decatur St.
Even those who have never been to New Orleans know of the city's famous 24-hour beignet café. Not surprisingly, these beignets live up to their hype. First established in 1862, this historic coffee shop has been perfecting its recipe for years. If you are visiting Café Du Monde, you should expect to see a line. The renowned shop is never empty, and its waiters are always busy trying to serve customers as quickly as possible. In order to avoid a long wait time, it is best to visit this spot in the middle of the night, when the crowds die down and the city goes to sleep. The menu is simple and limited to the legendary beignets and a variety of drinks, so make sure to bring your
sweet tooth.
Daisy Dukes121 Chartres St. | 123 Carondelet St. | 920 Poydras St.
Although there are a variety of Daisy Dukes locations, only three of them are open 24 hours a day. Each Daisy Dukes specializes in its own cuisine (the Daisy Dukes in the Quarter is known for its po-boys; the restaurant closest to the Central Business District devotes its attention to pizza), but all emulate a homey, Southern atmosphere. Daisy Dukes claims to have the best breakfast special in the city: the Early Bird Special (only available between 6:00 a.m. and 8:00 a.m.). The meal includes eggs, meat, hash browns, and toast, for $3.99. If you are not an early riser, you can still order breakfast at Daisy Dukes all day long. It is worth trying. The most popular dishes on the entire menu are omelets, including the seafood omelet and the Cajun omelet.
In addition to serving customers all day long, Daisy Dukes also offers 24/7 deliveries. There is no excuse not to try Daisy Dukes, day or night, from wherever you are.
Melba's
1525 Elysian Fields Ave.
It is easy to drive past Melba's, which is located next to a laundromat right off of N. Claiborne Avenue, without noticing it. But it would be a shame to pass this fun casual restaurant and not stop in. A popular place for both locals and tourists, Melba's serves award-winning Cajun-style comfort food. The restaurant's walls are covered in praise from Trip Advisor and other news clippings, glorifying the outstanding po-boys at Melba's. This small shop serves large portions, so make sure to come with an appetite. The menu is expansive and has a variety of po-boys, hot plates, and sides to choose from. No meal is complete without one of their daiquiris, which are available in a wide range of flavors. Try one on the patio. Despite the unlimited choices and combinations at Melba's, there is truly no way to place a wrong order or create a
bad meal.
Cleo's Mediterranean Cuisine
117 Decatur St. | 940 Canal St.
If you are craving something other than Cajun food, this Mediterranean restaurant is classy, affordable, and delicious. There are two locations a block from one another, and both are open all day, every day. The second location, on Decatur Street, differentiates itself in its upscale ambiance. Service is prompt, and the food is tastefully plated before it is served. Even more convenient, the restaurant is located immediately next to a 24/7 grocery store for night owls who choose to make late-night grocery runs. The menu is expansive and has a variety of vegetarian and meat options. Whatever you order, make sure that you try the hummus! It is perfectly spiced and makes a great addition to any plate.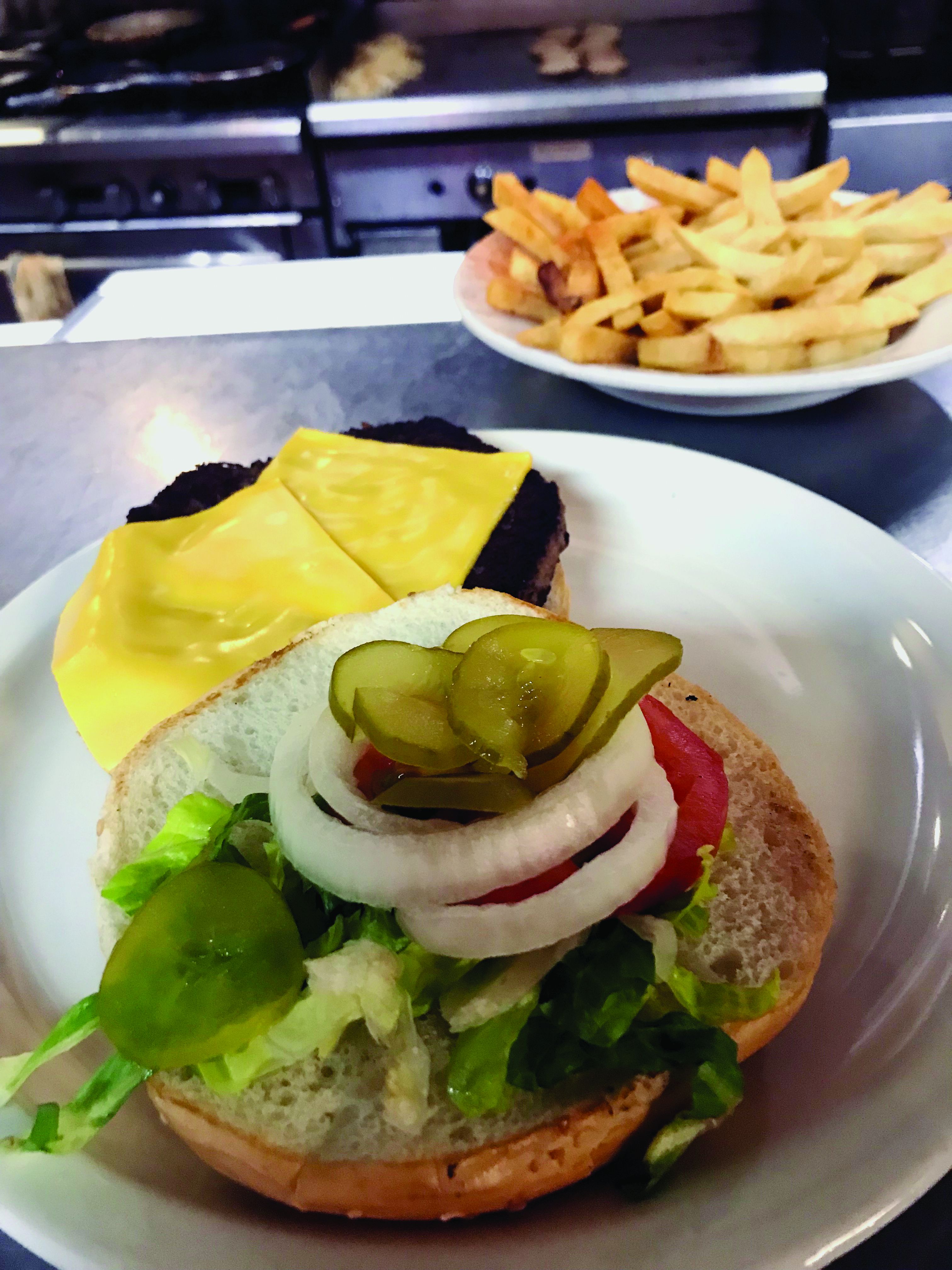 St. Charles Tavern
1433 St. Charles Ave.
At 102 years old, the St. Charles Tavern building carries a long history. Although none of the employees know its entire past, they are confident that the space has been transformed from a brothel to a jazz club and, most recently, to a 24/7 bar and restaurant.
Although the head chef swears that the building is haunted, the general atmosphere is friendly and welcoming. The menu offers any type of New Orleans food that you could desire. Most popular is the red beans and rice with catfish, but the po-boys and burgers are also customer favorites. The restaurant has a reputation of being laid-back. Servers appreciate its casual style and modest atmosphere. Whether you are looking for a meal, a beer, or a football game, there is something at the St. Charles Tavern for everyone.