You wouldn't think that garlic, also known as the stinking rose, would have the global outreach that it does. You can find garlic as an essential ingredient in many different types of cuisines including: Italian, Chinese, Levantine, Iranian, Indian, and many others. Garlic gives an extra kick that makes some food items extra memorable. In celebration of National Garlic Day on April 19, here are five local NOLA restaurants that have delicious garlic dishes.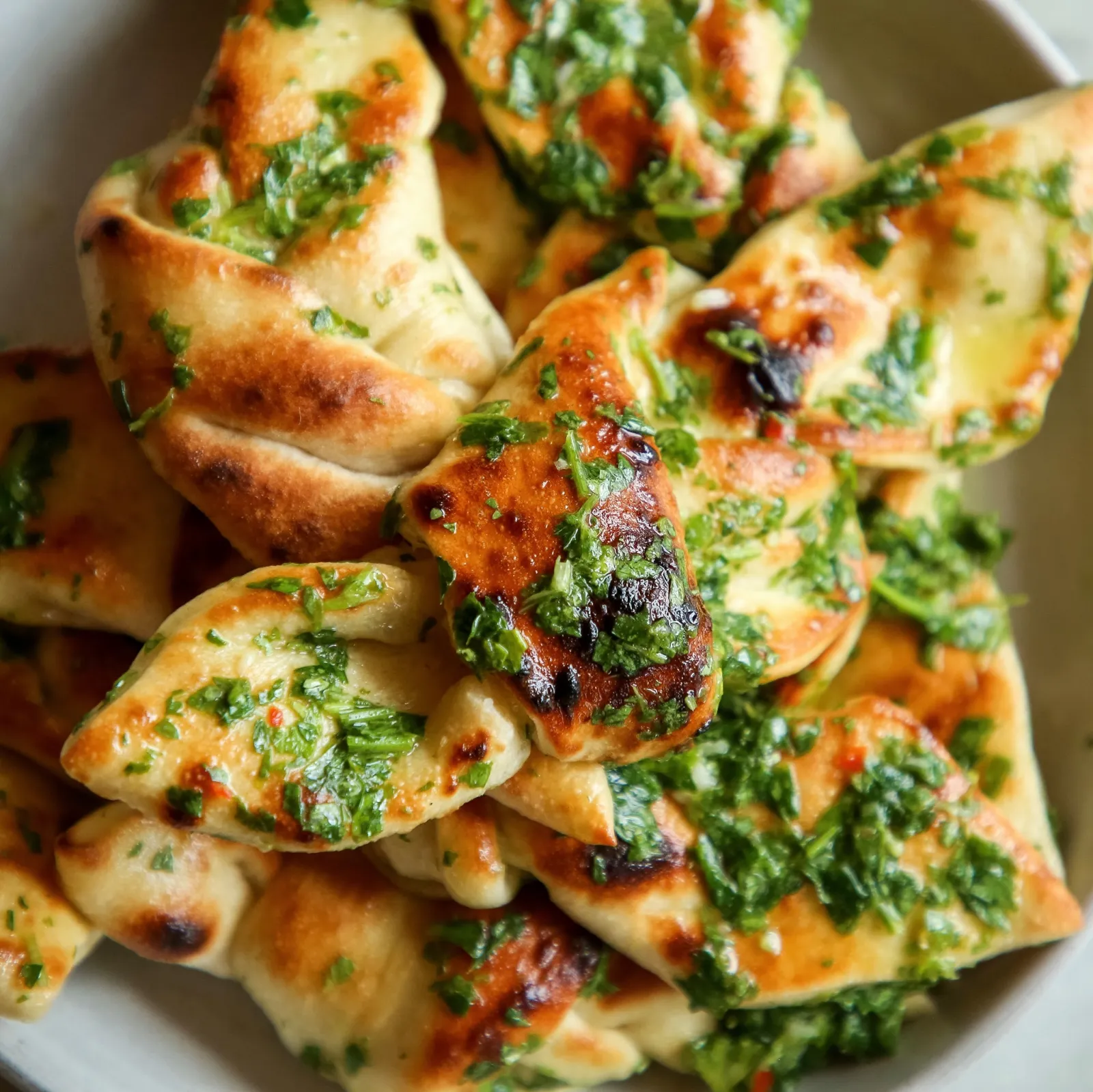 Pizza Domenica
Located in Mid-City and Uptown, Pizza Domenica is a fantastic Italian restaurant that uses a custom-made oven that came straight from Italy. Before you order one of the signature pizzas, make sure to start with the garlic knots, which come with aged provolone fonduta. You can also get a garlic fonduta dipping sauce, as well as roasted garlic on top of a marinara pizza and a white pizza. Multiple Locations, pizzadomenica.com.
Liuzza's by the Track
Located right next to the Fairgrounds Race Course, Liuzza's by the Track is most famous for its signature BBQ shrimp po-boy. You can also go there and celebrate National Garlic Day by ordering the garlic oyster po-boy, which is basted with roasted garlic butter. The restaurant's seafood plates also come with a side of garlic bread, as well as cole slaw and fries. 1518 N. Lopez St., 504-218-7888, liuzzasbythetrack.com.
Mandina's
Mandina's has been one of New Orleans's best Creole Italian restaurants since 1932. The menu has so many great dishes to choose from, but make sure to order the crab fingers appetizer in a white garlic sauce. Also offering sides of garlic bread, Mandina's on Canal Street, as well as in Mandeville, is sure to leave you stuffed and satisfied. Multiple Locations, mandinasrestaurant.com.
Gordon Biersch
While you're out enjoying the slots at Harrah's Casino, grab lunch or dinner at Gordon Biersch Brewery Restaurant. This spot has a bunch of dishes with enough garlic for you to enjoy, including the legendary garlic fries, roasted garlic mashed potatoes, bruschetta, tuna poke, the top sirloin, and the caprese pizza. Grab a beer or two, and spend a fun and distanced evening out with your friends at Gordon Biersch. 200 Poydras St., 504-552-2739, gordonbierschrestaurants.com.
Louisiana Pizza Kitchen
Louisiana Pizza Kitchen has been dutifully serving the Uptown neighborhood Italian favorites for more than 25 years. Make sure to order the roasted garlic pizza, topped with garlic, spinach, mozzarella, feta, and sun-dried tomatoes. There are plenty of other garlic dishes, so make sure to come to Louisiana Pizza Kitchen hungry! 615 S. Carrollton Ave., 504-866-5900, louisianapizzakitchenuptown.com.