Celebrate National Shrimp Day on May 10 at these well-known restaurants with some prime, crisp, and tasty shrimp. With countless ways of indulging in these delicious sea creatures, enjoy shrimp with a New Orleans twist at any of these locations in a classic po-boy, boiled, with grits, or Creole style.


Bayou Market Buffet at Boomtown Casino
Boomtown New Orleans is celebrating National Shrimp Day on May 10 by offering $2 off its famous fried shrimp po-boys at Bayou Market Express. Dressed with fresh lettuce, pickles, and tomatoes, you can make it a meal by pairing it with a side from Bayou Market Express's expansive menu, which includes red beans and rice, hot French fries, and crispy golden onion rings. 4132 Peters Rd., 504-366-7711, boomtownneworleans.com/bayoumarketexpress.
The Galley Seafood
The Galley Seafood is famous for many things seafood, especially its boiled shrimp. The restaurant has served countless Jazz & Heritage Festivals and now caters to all of Louisiana because of its amazing success. The Galley always serves fresh seafood and its boiled shrimp is highly recommended. You can pair it with sweet potato fries, baked macaroni, or various other tasty sides. 2535 Metairie Rd., 504-832-0955, thegalleyseafood.net.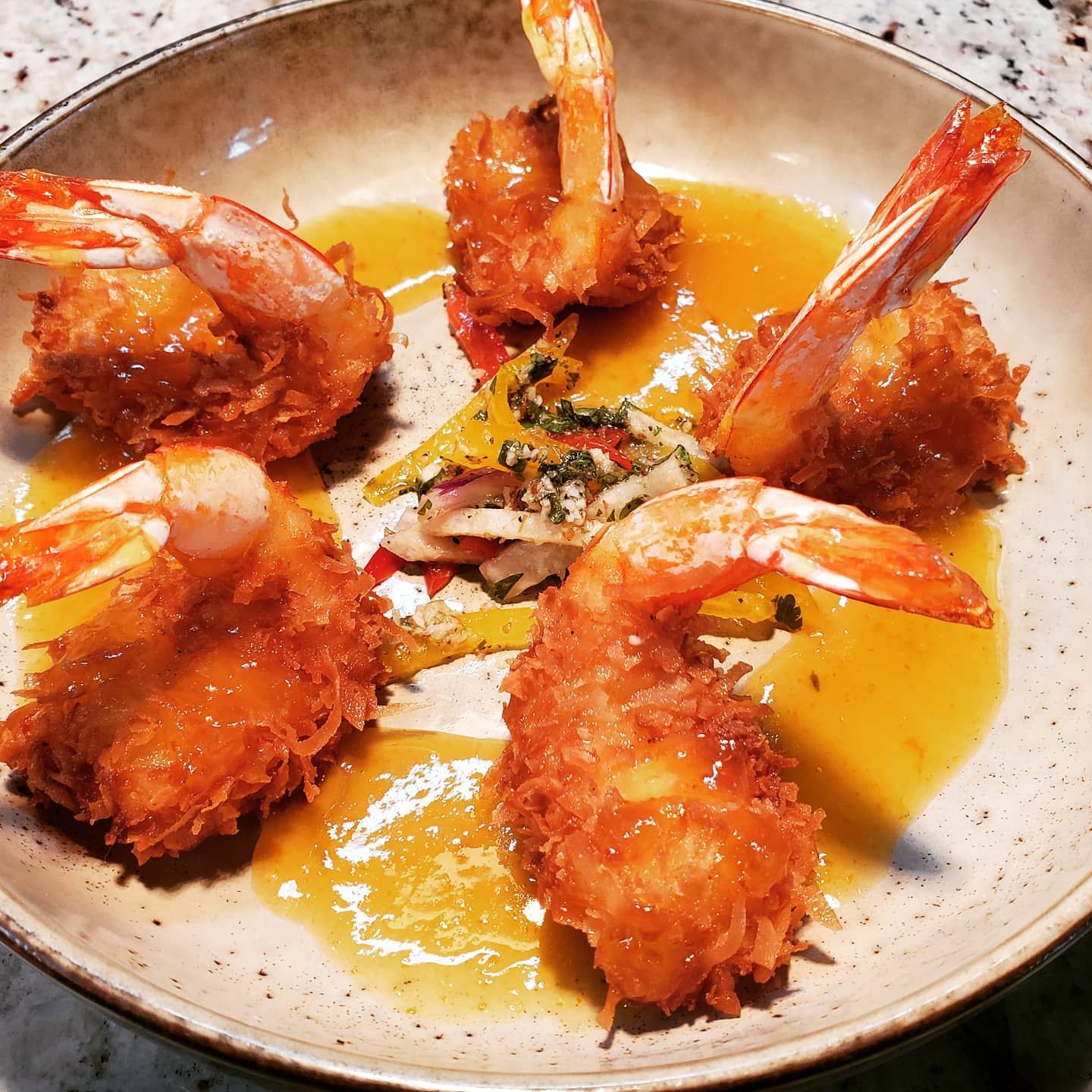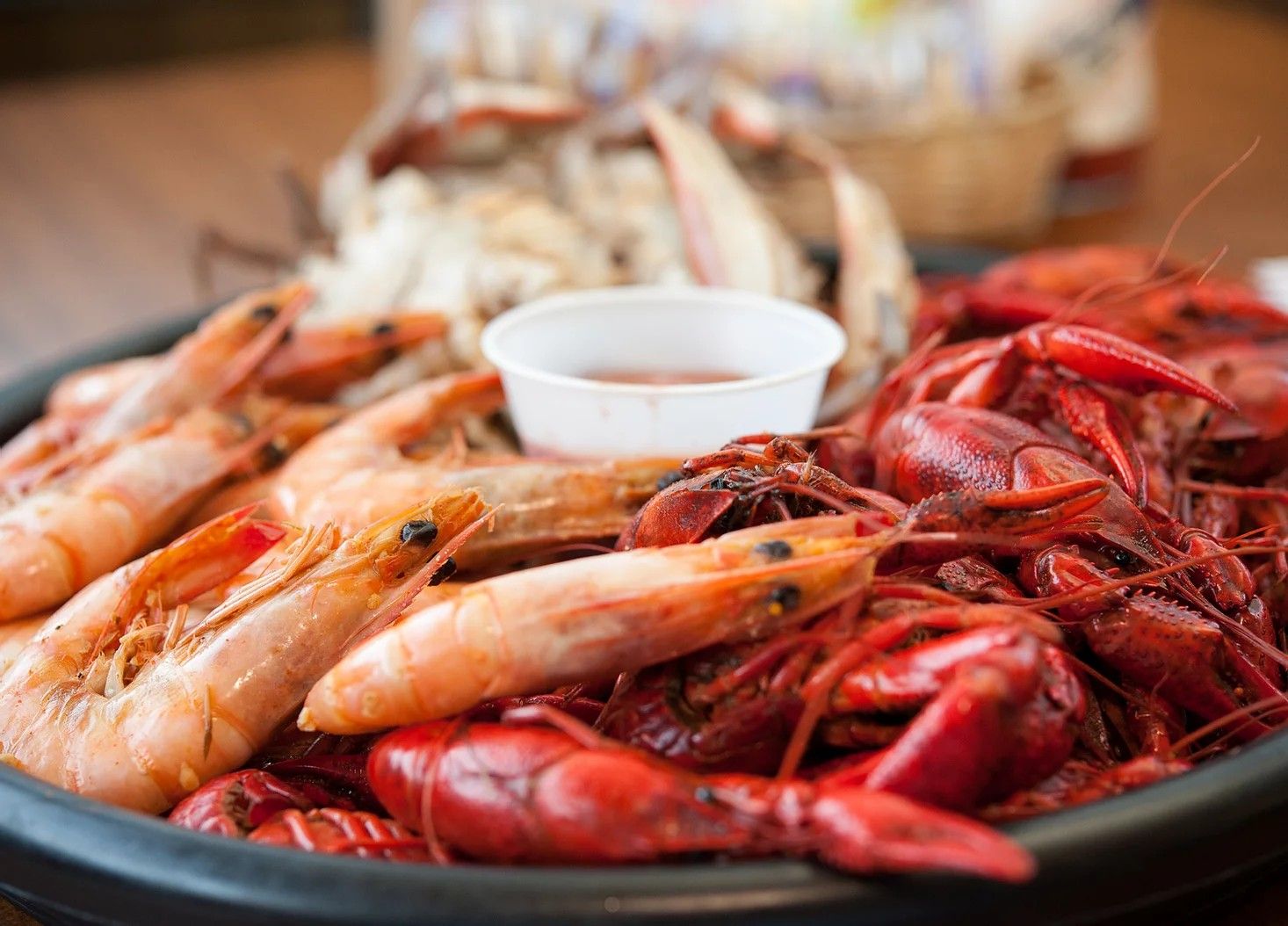 Pascal's Manale
Home of the original BBQ Shrimp, a New Orleans tradition since 1913, you'll want to join Pascal's Manale for this National Shrimp Day or any other day! Pascal's is the perfect place for New Orleans Creole and Italian cuisine to go to. You have to order the BBQ Shrimp, which is prepared in a spicy and tangy sauce, and we recommend pairing it with a Simi Sauvignon Blanc. 1838 Napoleon Ave., 504-895-4877, pascalsmanale.com.
NOLA Caye
This New Orleans inspired Caribbean restaurant serves some of the freshest platters in town. Start with its delicious Coconut Shrimp appetizer made with Jicama slaw and an orange marmalade sauce. You can also order the crispy shrimp tacos, which comes with guacamole, sweet chili, and coleslaw. You won't be disappointed. 898 Baronne St., 504-302-1302, nolacaye.com.
New Orleans Creole Cookery
If you live in New Orleans, then you have probably been to, or heard of, New Orleans Creole Cuisine. Living right in the heart of New Orleans and with countless popular, delicious dishes to its name, Creole Cookery's is a perfect spot for some Shrimp Creole. Made in a savory creole sauce of tomatoes, seasoned with Louisiana spices and fresh gulf shrimp, and served over white rice, this dish is a must for National Shrimp Day. 510 Toulouse St., 504-524-9632, neworleanscreolecookery.com.