Fundraisers and events are great ways to get funds for organizations that you care about. Over at First Tee, a youth organization that helps children build up their character while learning golf, they've collaborated with the Fidelity Bank P.O.W.E.R. program to raise funds for the First Tee Ladies. The program, which stands for Potential of Women Entrepreneurs Realized, seeks to help meet the needs of women in business while networking with them and making sure that they are connected and engaged with one another. The event raised $15,650 towards the First Tee's youth programs that target young girls.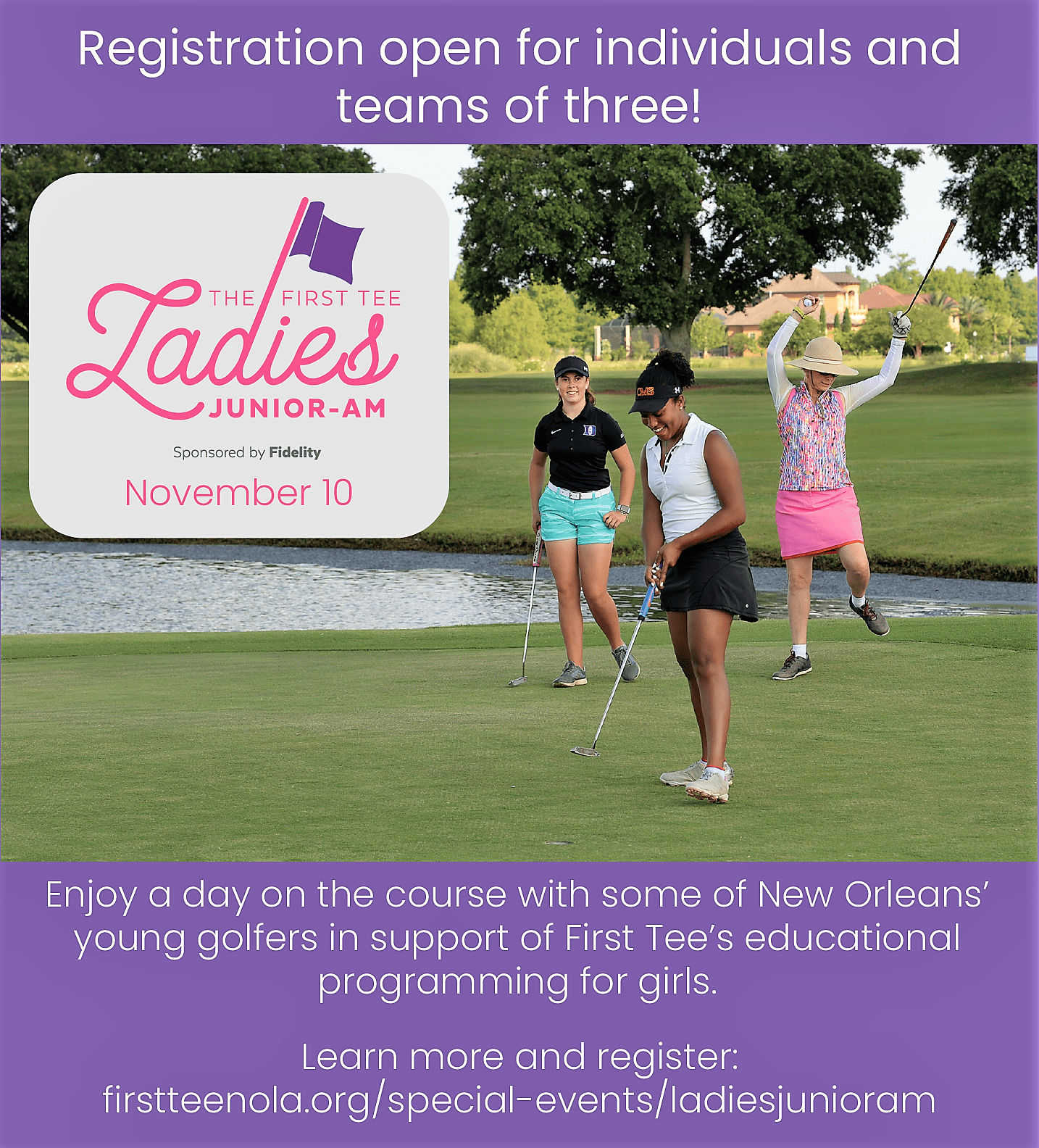 The event was held at the English Turn Golf & Country Club with an 18-hole scramble. Female golfers were paired with young women from the First Tee program. The winning team was made up of Sue Bower, Jenny Caro, and Betsy Laborde, paired with their First Tee player Vivian Volion. They played well and shot an 8 under a par 64.
First Tee has been impacting several thousand young people over the course (get it? Golf humor) of the last couple of years. "We greatly appreciate Fidelity Bank's support for this event," said Chip Patterson, the executive director of First Tee. "This is a great way to bring together the local female golf community to help raise funds to engage the next generation of female golfers to participate in First Tee's programs. We have over 40 percent female participants in our program currently, and our goal is to reach 50 percent next year."
The program currently impacts over 30,000 young people in the community by helping them build life skills and even healthy habits. The program "emphasizes nine core values (confidence, responsibility, respect, honesty, judgment, perseverance, sportsmanship, integrity, and courtesy) at every level of instruction." The program caters to children and teens between the ages of five and 18.
For more information about the First Tee Greater New Orleans programs, please visit their website HERE.