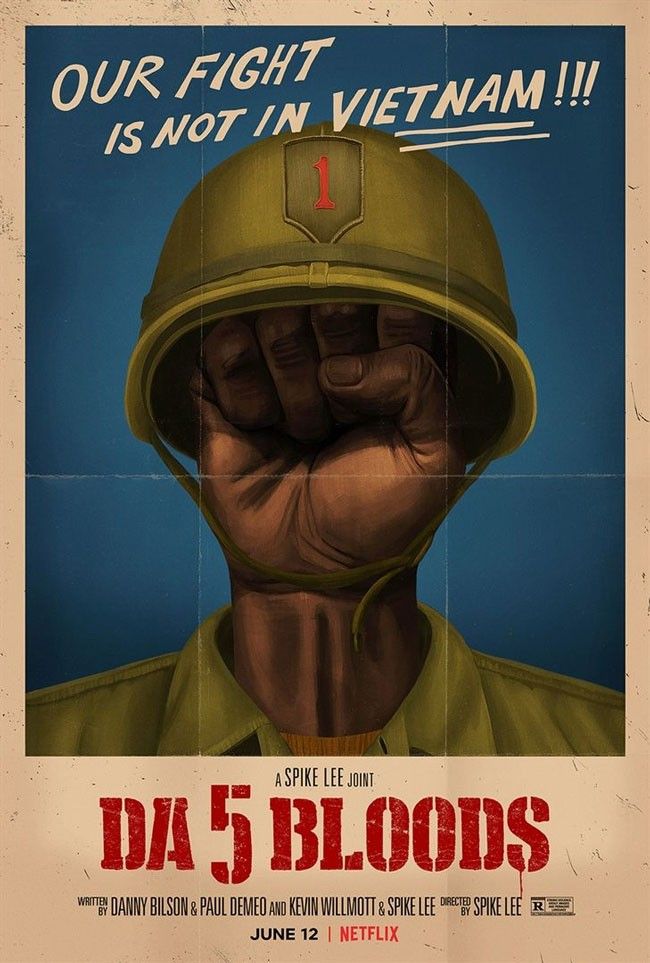 2018's BlacKkKlansman was director Spike Lee's best film in over 15 years, and he's followed that up nicely with Netflix's Vietnam-set action/drama Da 5 Bloods.
Four African American Vietnam vets (Delroy Lindo, Clarke Peters, Isiah Whitlock Jr., Norm Lewis) return to Vietnam to retrieve a stash of gold bars that they hid during the war under the leadership of the killed-in-action Norman (Chadwick Boseman). Of course, others end up hunting for the gold, too.
In some ways, it's an action film (the best such set piece involves attempting to get a character off a landmine alive). But Da 5 Bloods is, at its best, an examination of the toll war takes on both the people who fought it and the land that it was fought on (many are still maimed by landmines in the Vietnamese countryside). It's also, of course, a look at the anger and frustration felt by black soldiers who fought for a country that openly discriminated against them.
The lead actors all do well, but Lindo (who first rose to mainstream attention in Lee's 1995 film Clockers) is the standout. He plays a man who can't get over the demons Vietnam left him with, and it has poisoned his life and his relationship with his son (Jonathan Majors). Lindo never sugarcoats his character's flaws, but even when the character is at his worst, he still finds the humanity in him.
As in most Spike Lee films, there are times when there is a little too much speechifying in the dialogue, but, on the whole, Da 5 Bloods is an entertaining, worthwhile watch.
*** Stars (Out of Four)