On Saturday, March 25, Fête Française, New Orleans' finest French festival, returns to Magazine and General Pershing Streets with local musicians, bars, cuisine, and activities. The well-known street festival's headliners include Sweet Crude, T'Monde, Young Fellaz Brass Band, and SaxKixAve.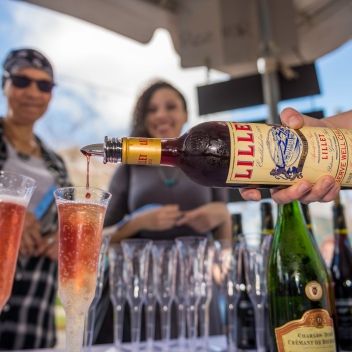 The greatest cuisine in the city will be represented at the event, including dishes from N7, Elysian Bar, Rimon, St. James Cheese Co., Les Deux Papas, as well as a crawfish boil, real French crêpes, a whole roasted pig, and more. In addition to the festival's distinctive champagne beverage, "Joie de Vivre," a rosé wine area created by Bacchanal is a highlight for visitors. Perrone and Sons, Hancock Whitney, First Horizon, Peony, and Where Y'At Magazine are the sponsors of the 2023 Fête.
Together with play zones, bouncy houses, and a dunking booth for older children, the market will include local artisans and stores including Peony, Simon, WalkingMan Studios, Standard Topiary, and many more.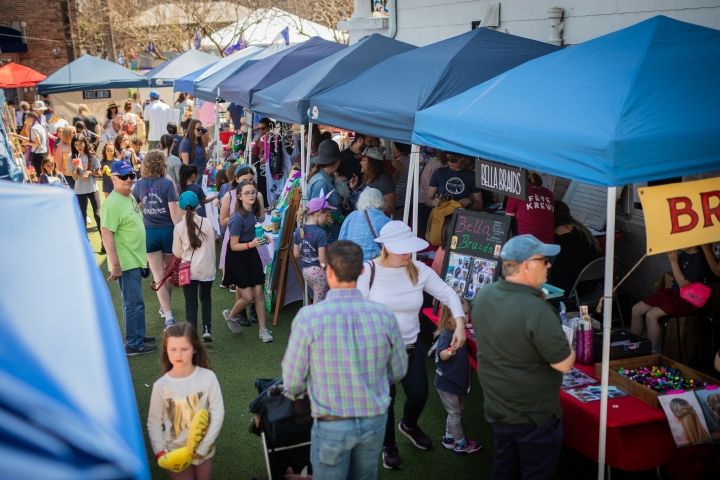 "How many festivals in this city can you say has something for everyone? We have chart-topping bands, delicious drinks and food, a toddler play area, games for older kids, an artist market, and did I say amazing French-focused foods and pastries? Fête has it all. It's New Orleans' best family-friendly festival, as well as one of the biggest French festivals," says local realtor and festival co-chair Robert Knapp.
Francophone Month, which takes place in March, is a global celebration of French language and culture. The Krewe of Jeanne d'Arc, Merry Antoinettes, Les ReBelles, Krewe of Fleur, L'Union Française, Nous Foundation, and other cultural groups will be present to celebrate everything French. The festival's co-chair Olivier Lau remarked, "For more than 20 years, Fête Française has brought together New Orleans' francophiles and francophones to celebrate all the different French influences that make the city so distinctive.
On March 25, 2023, between the hours of 11 a.m. and 5 p.m., Magazine and General Pershing Streets will host the 2023 Fête Française. Entry is free, however tickets must be purchased on site for the event's food, beverages, and activities. Inclement weather is acceptable. No outside food or drink is allowed. There is free bike valet available.
Established before 2005, Fête Française is an annual French festival with free admission. All funds raised from sales benefit Ecole Bilingue de la Nouvelle-Orléans, an independent, co-ed, nonsectarian, French immersion school located in Uptown, New Orleans.
For additional information, contact Elizabeth Ogden, (504) 896-4500 or email elizabeth.ogden@ebnola.com. Visit fetefrancaise.com for more about this street festival.