Later this month, International Yoga Day will commence on Monday, June 21. Yoga is a restorative and therapeutic experience that benefits both the mind and body. If you've been thinking about joining a new yoga studio, International Yoga Day is a perfect time to do so since more studios are now offering higher-capacity classes. To feed your soul, check out the five local yoga studios below!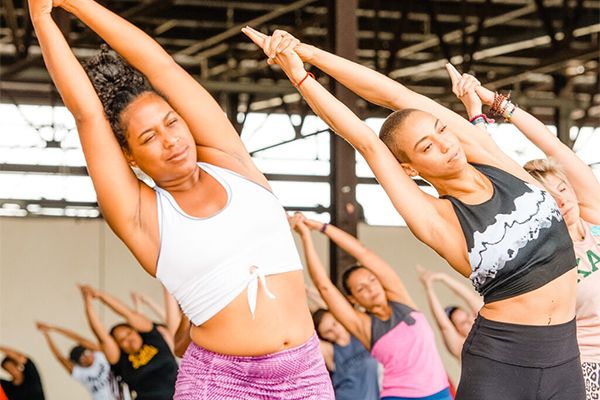 Magnolia Yoga Studio
Magnolia Yoga Studio focuses on creating an inclusive and affordable yoga experience for all of its customers to enjoy. The studio offers beginner and more advanced classes for hot yoga, which is a challenging and therapeutic yoga experience. Staying hydrated during these classes is crucial, so bringing your own refillable water bottle is recommended.
For a more convenient option, you can also opt to take a one-hour yoga class via Zoom. These online classes are available through the Magnolia Yoga app, and any friends, family, or roommates can participate alongside you! 301 Basin St. #2, 504-302-2304, magnoliayogastudio.com.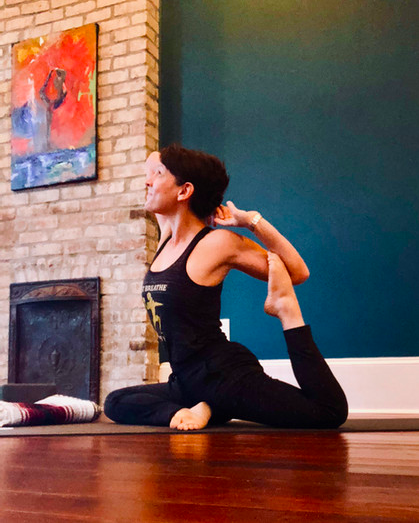 Live Oak Yoga
Founded by Rebecca Hutchings, Live Oak Yoga offers yoga classes for everyone to enjoy. This studio offers classes that cater to athletes, beginners, and even children. An online family yoga class is also included in membership packages. Whether you take a class in the studio, online, or even outdoors in Audubon Park, you're sure to find a yoga experience that is perfect for you. 6113 Magazine St., 504-527-8800, liveoakyoganola.com.
Free To Be Power Yoga
With three locations in the New Orleans area, Free To Be Power Yoga is a great choice for International Yoga Day. If you can't make it to their Downtown, Uptown, or Old Metairie locations, you can also join their online classes wherever you are! The studio offers a $40 package for your first 30 days if you're a local resident that wishes to try out their yoga classes. Various Locations, freetobepoweryoga.com.
Yes, Yoga

Offering classes such as Hot Classic Yoga, Yin Yoga, and Tai Chi, Yes, Yoga provides a restorative yoga experience. Signing up for classes in advance is highly recommended, given that their maximum class size is 20 people.
The studio also offers "quickie" classes, which are more condensed versions of their other classes so that members can have a shorter class while still receiving the same yoga benefits. Additionally, all local students can receive discounted deals on yoga classes with a valid student ID. 8338 Oak St., 504-605-3347, yesyoganola.co.
Wild Lotus Yoga
This Uptown yoga studio is known for providing a friendly and welcoming atmosphere with its assortment of yoga classes. Currently, Wild Lotus Yoga is hosting classes online and outdoors. However, the studio is starting in-person classes again later this month on June 20, just in time for International Yoga Day!
The class levels offered are Mellow, Medium, and Spicy to ensure that all yogis find a class that fits them. Additionally, the studio offers family, children, and even prenatal yoga classes. Children especially love this studio's yoga since it gives them a creative way to exercise while having fun. 4842 Perrier St., 504-899-0047, wildlotusyoga.com.