Ask nearly anyone in this city to tell you about their favorite New Orleans Jazz and Heritage Festival experiences, and you'll see their eyes light up. Ask a musician, and you might even hear them well up with gratitude, revisit their childhood dreams of performing, and beam with hometown pride.
It's an emotional event, the place where so many of us see our idols perform. It is a season, with its own sound, its own fashion style, its own type of food. You plan your life around it: Who's performing? Which days? Which stages? Who's coming into town? Which old friends are attending? Which new ones will you meet? The best musicians from New Orleans and around the world vie for spots and play their hearts out. The heat, the crowds, the mud, it's all worth it because the highs are so very high, and the sweet parts are so very sweet.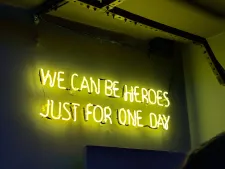 "I think I was a five-year-old, my first time going with my parents, being classic Jazz Fest parents. By the time I was 14 years old, I had a driving pang in my chest saying, 'I have to be up there.' When I was around 20 years old, Sam [Craft] and I performed with Susan Cowsill. That was huge for us. Talk about a muse. She's my love. She taught me and Sam so much, touring with her. We owe a lot to Susan. Then about a year after that, Sam and I started playing with our own band. It's just such a magical place." -—Alexis Marceaux (Sweet Crude)
"As a musician, I perform all the time in town and out of town and different important places, but when you play at one of the most important festivals, not only in the city but in the world, and you get a beautiful reception from the crowd and the people who organized the festival. It's something where you say, 'I think everything I did before was to get here.'" — Fermin Ceballos
"I have so many favorite Jazz Fest memories: from working the muffuletta stand as a kid with my dad, to attending with family every year and watching the Nevilles close our Sunday evenings on the Acura stage. My first performances with the Moonshiners in Economy Hall and playing with Michael Doucet on the Fais Do-Do stage." —Sarah Quintana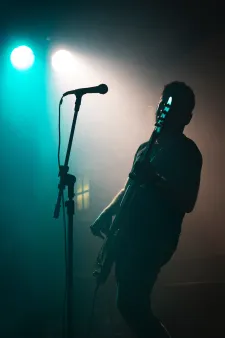 "There are so many good memories. The year that Prince had just passed away, we played two of his songs in our set. We played one of my favorites (he's got so many that I like). It's called 'I Could Never Take the Place of Your Man,' and everybody just enjoyed it. Then we played 'Purple Rain' and that did it. Everybody from as far as the eye could see was singing along, waving their hands in the air." —Corey Ledet
Missing out on two years of the New Orleans Jazz and Heritage Festival was even harder on the musicians than it was for the fans, but the energy of celebration will be massive now that we're back on track.
"Not performing much during the pandemic was hard. How to stay sane, how to keep sane, when you can't do what you love? It took hearing WWOZ when they were doing Festing in Place, they played my set from Jazz Fest from 2019 when I did the Gentilly stage, and I wept hearing it. I think that was my release. It reminded me, 'This is what you do and you're not able to do it.' Everyone had their uncertainties. But for us as musicians—we're still walking that fine line. Trying to process it is overwhelming but hearing that set was the release I needed." —Erica Falls
Our favorite musicians all have favorite musicians of their own. This is the event of the year where the stars also get to be fans.
"My highlight was seeing Alanis Morisette a few years ago (I do a [star-studded] Alanis Morisette tribute concert every year at Tipitina's). She was pregnant during her set, and I was just enamored at how she was performing 'Jagged Little Pill' and all of her hits—I was side stage, screaming the lyrics with Boyfriend, the rapper, who's also a huge fan of Alanis. It was the local loves, loving on Alanis. I'm pretty sure people saw us on the jumbo screen just crying our eyes out. I ended up getting her setlist and framing it. It was obviously a huge, memorable moment. She's my idol." —Alexis Marceaux
"John Mayer. I admire him as a player, and he threw an amazing performance. I was like a kid. It was so unreal. Sometimes you see people who are recording artists and, on their record, everything sounds beautiful, well produced, well done, but live it's not the same vibe. When I saw him live, it was even better. I see live performances like a regular person but I also have my musician's critical side, and I was impressed how the band was and how he played live.
"Ruben Blades is another person I follow. He's a musician and an actor from Panama. It was great to see 15 people playing salsa live with him in Louisiana. He played some maracas and was singing. Also, he would stop the band to tell stories of why he wrote his songs. He was so involved with the people, with the crowd, talking about why he wrote the songs, how they changed lives and people. It's good to respect the structure of the record, but it's also good to put something spicy in live." —Fermin Ceballos

"My favorite moment was in 2009, my first time playing the Fais Do-Do stage. When I stepped off stage the lovely Allen Toussaint was right there and he said, 'Nice job.'" —Sarah Quintana
"We watched B.B. King one year and then Stevie Wonder. The crowd was nuts, people everywhere. There's so many different favorite memories of performances but those are the ones that pop in my head right now. Jazz Fest to me is like an early Christmas." —Corey Ledet