As the pandemic drags on, the experts continually warn that the gym is one of the most dangerous and virus-prone places to be. But how is this really affecting exercise buffs' outlook on working out at their local gyms? A new research study by Nicholas Rizzo, the Fitness Research director at RunRepeat, examines how the coronavirus has affected gym memberships. The first study was conducted from April 24 to May 1, right before gyms started reopening. A total of 10,824 gym members globally were surveyed and asked if they planned to return to their gyms and keep their memberships. According to this initial study, it was found that 46.67 percent of gym members around the world reported that they would not return. Of all the countries polled, Americans were the least likely to go back to their gyms, with 50.16 percent of respondents reporting that they would not return.
One person who did return to the gym—and returns nearly every day now—is Wendell Bullock, a gym instructor at the New Orleans Athletic Club. "I can hardly believe that it's been six months [since the pandemic started]," he said. "Everybody has a new reality that they're adjusting to."

A second study was conducted from August 1 to August 13 to see how gym members were adjusting to this "new reality." Rizzo and his research team surveyed 5,055 gym members globally to see if they plan to continue or cancel their memberships, the same questions asked in the first study.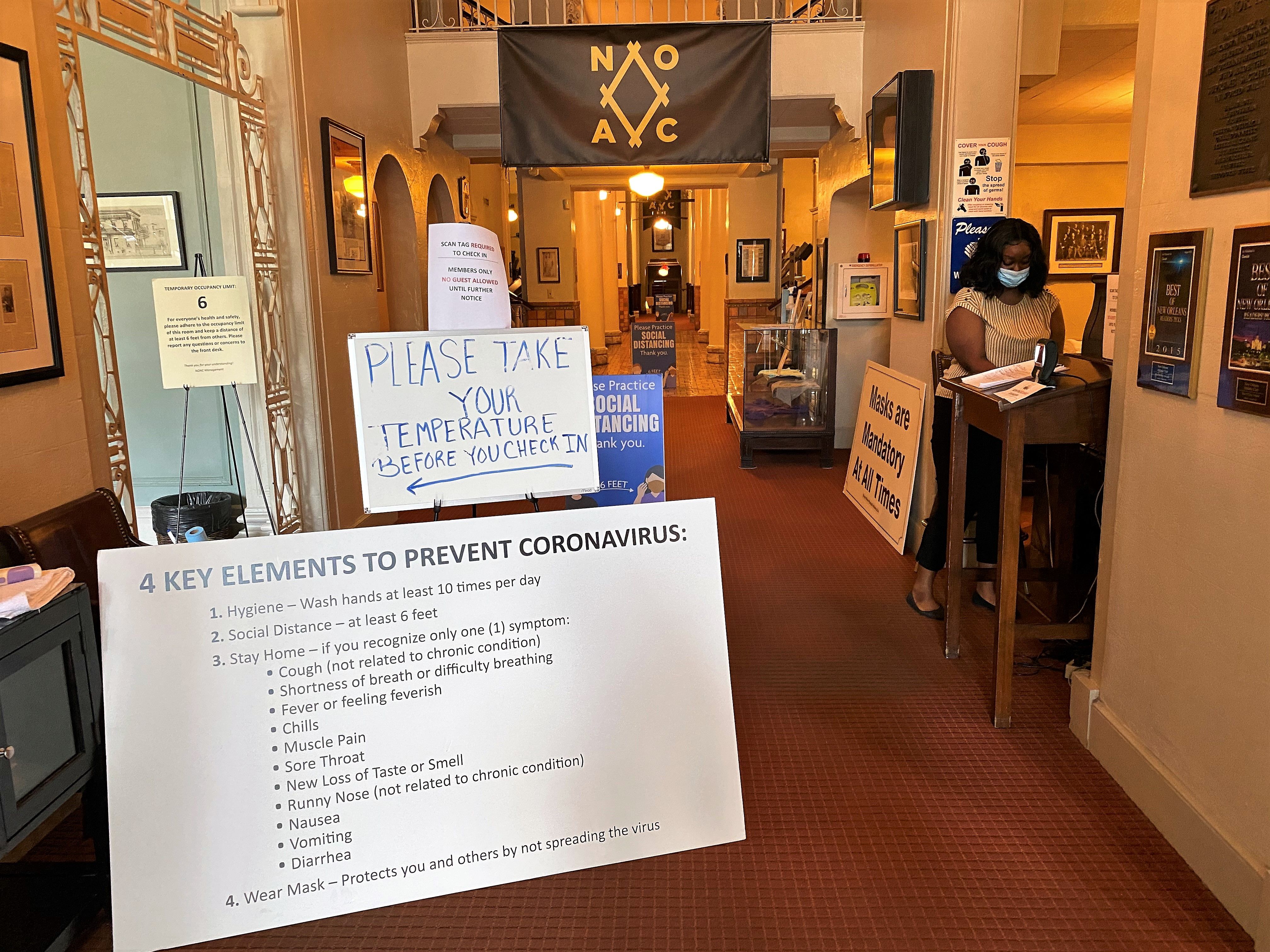 The second study found that 30.98 percent of gym members around the world went back to their gym and that over half (59.56 percent) of gym members have either cancelled (20.56 percent) or are thinking about cancelling (39 percent) their memberships. This study reported that America had the lowest gym member return rate, with only 29.28 percent of gym members answering that they have returned to their gym. The UK had the highest cancellation rate, at 21.76 percent. Conversely, Australia had the lowest cancellation rate (15.20 percent) and the highest return rate from gym members (47.20 percent) and is the only country from which more than half of the gym members who participated in the study plan on going back to their gym (54.40 percent).
The second study also revealed that the five states with the highest return rates are Tennessee (52.11 percent), Ohio (48.86 percent), Missouri (53.70 percent), Florida (42.26 percent), and Colorado (57.50 percent). The five states with the lowest return rates are Maryland (27.17 percent), Washington (26 percent), California (18.01 percent), Arizona (11.27 percent), and Michigan (10.34 percent).

In America, there is a noticeable difference between the expected number of members who have returned and of members who have cancelled and the real outcome. The expectation was that 20.56 percent more Americans would have returned to their gyms and that 23.86 percent less Americans would have cancelled or thought about cancelling their memberships.
Bullock was livestreaming his boot camp and cardio kickboxing workouts throughout quarantine, but he returned to doing in-person classes shortly after his gym reopened in early June. And despite the apparent trend toward cancelling gym memberships that the study demonstrated, the New Orleans Athletic Club seems to be getting a steady stream of members through its doors. And Bullock, who has been a gym instructor for approximately 32 years, retains a loyal following of regulars, as well as new joiners, who attend his classes on-site. He also continues streaming his classes on Facebook Live.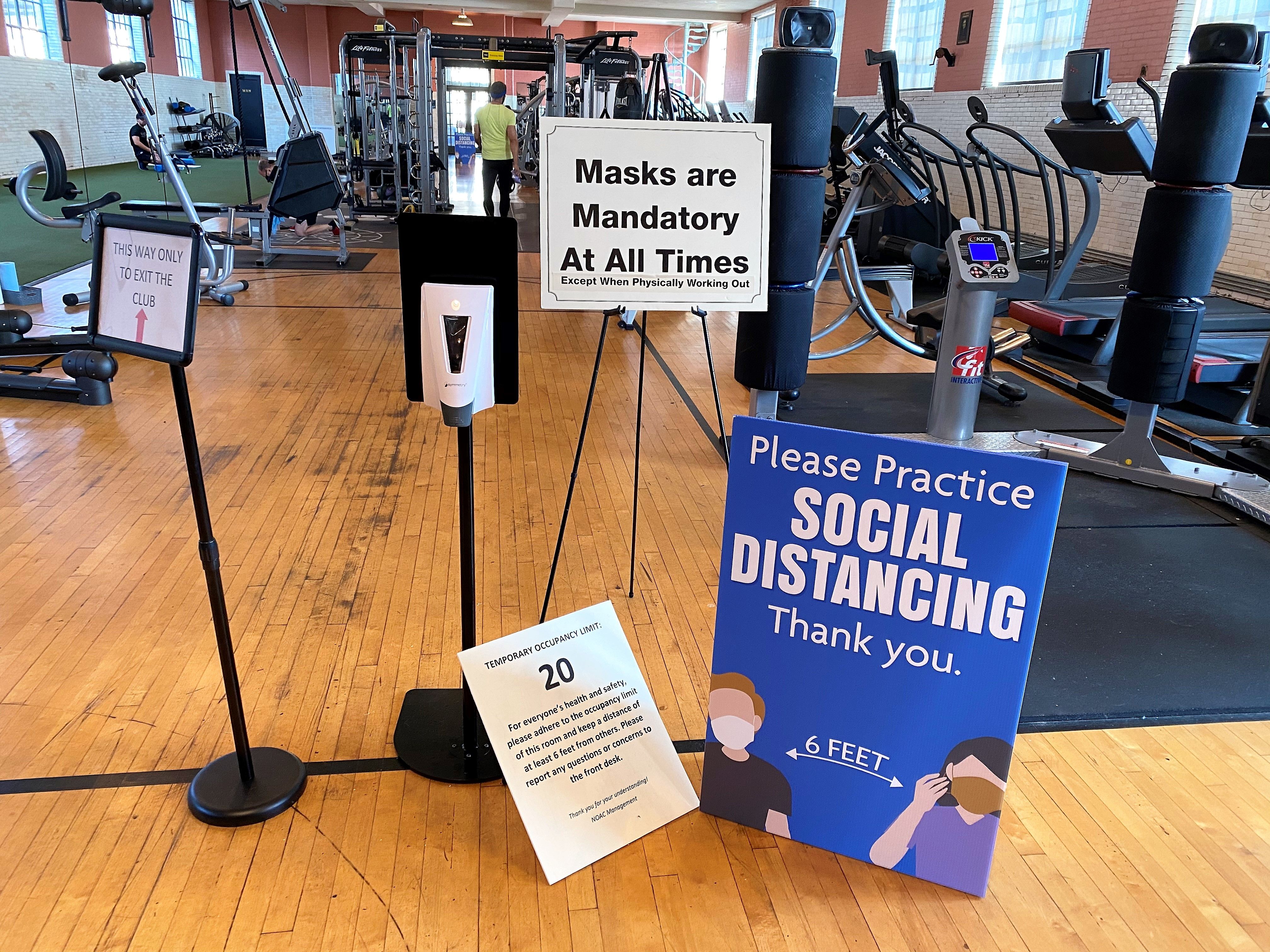 "What makes me feel safe in the New Orleans Athletic Club is the ventilation and the space," he said. He described the safety precautions that New Orleans Athletic Club is taking, such as mandating masks, enforcing social distancing guidelines, and requiring temperature checks upon entry. Bullock explained that the masks do not have to be worn during the actual workout, but they must be worn for every other interaction. "In a group class setting, I think ventilation and distance are the most important things," he said. "You're sweating and breathing, and that projects. It is vital that there is distance between the people who are working out."

When asked how this gym has adjusted to the effects of the coronavirus, Bullock said, "We offer streaming classes for members. They can actually go online and take kickboxing, cardio—all online. Above all, we want to make sure the clients feel comfortable; safety is paramount." He emphasized that regardless if a client takes the class in-person or online, it is "very important for us to start connecting, because everything is so divisive. It's vital that we move towards connection in whatever form that takes."
Bullock, also an actor for Pop-Up Productions, a streaming theater experience, stated, "Anything that's inclusive and moving towards unity is so crucial right now."
To read the full study, click

HERE

.
New Orleans Athletic Club: 222 N. Rampart St., (504) 525-2375,

neworleansathleticclub.com