New Orleans-based Charity Issues $1 Million to Nonprofit Organizations
In 2002, Chef Emeril Lagasse and his wife Alden founded the Emeril Lagasse Foundation, a 501c(3) public charity with headquarters in New Orleans. The Foundation's mission is to generate opportunities to motivate, mentor, and empower youth to grasp their full potential through nutrition, culinary, and arts education.

The Lagasse Foundation awarded community grants to six organizations that share their youth-centered mission: Café Hope, the Girls Leadership Academy of Wilmington, The Ingram Lee Foundation, Louisiana Restaurant Association, New Orleans Culinary Hospitality Institute, and Second Harvest Food Bank.

In addition, the Lagasse Foundation distributed grants succeeding its two spring fundraising events. The Chi Chi Miguel Throwdown in Santa Rosa Beach aided youth programs at Food for Thought, Emerald Coast Children's Advocacy Center, Alaqua Animal Refuge, and Sinfonia Gulf Coast. The Line Vine and Dine Charity Fishing Tournament in Fort Lauderdale aided the Arc Broward and Dan Marino Foundation contributing hospitality and culinary education to young individuals with developmental disabilities.

"We have been very blessed this year with so much generosity from our donors," Chef Emeril Lagasse remarked. Lagasse also remarked that each nonprofit organization awarded a community grant "is doing good things for our young people and will leave a legacy for the future".

The organizations presented community grants by the Lagasse Foundation this spring cycle:
Café Hope
Cafe Hope is a 501 (c)3 organization located on the West Bank of Jefferson Paris that directs a 16-week program for opportunity youth. Since the program's onset, Café Hope has worked to meet the comprehensive needs of 600 individuals, providing an alternative rehabilitative approach to probation or incarceration. Following the devastation of Hurricane Ida, Café Hope shifted its programming to a temporary location. The Emeril Lagasse Foundation grant aids the building renovations of Café Hope's teaching kitchen. These renovations will contribute to an expanded training curriculum and an improved hands-on learning experience.
1 Timberlane Dr, Gretna, LA 70056 https://cafehope.org (504)-309-2065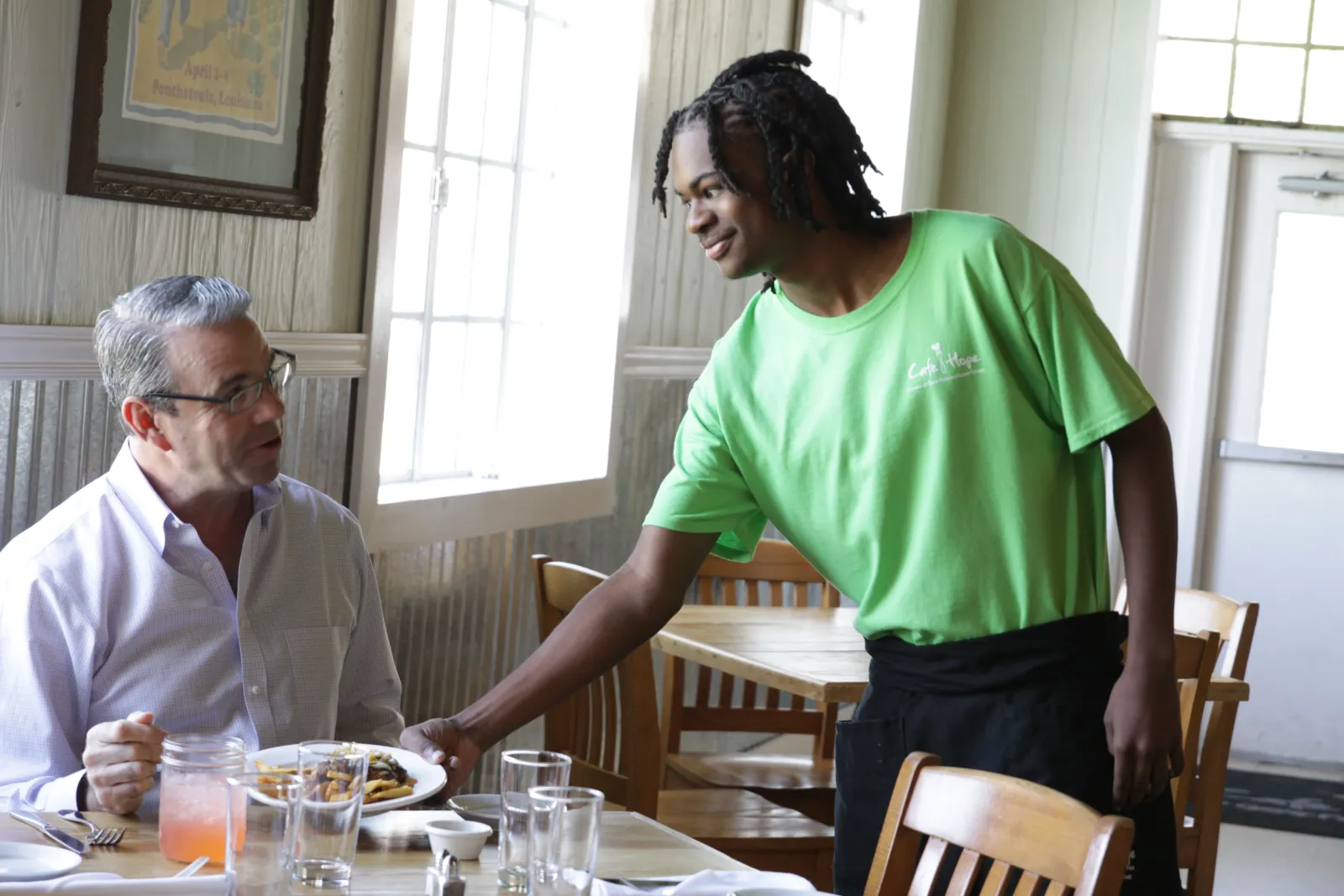 Girls Leadership Academy of Wilmington
Girls Leadership Academy of Wilmington is an all-girls public charter school that has a distinct mission of diminishing the opportunity and achievement gaps among low-income families. The academy educates young women of diverse backgrounds through middle and high school and utilizes a curriculum focused on STEAM education (science, technology, engineering, arts, and math). The academy champions inquiry-based learning, an approach that integrates college-preparatory culture and promotes students' aptitude for independent thinking, analysis, and problem-solving. The Lagasse Foundation grant funds an update of the second culinary space at GLOW Academy to sustain the Exploratory Cooking program for middle schoolers.
The Ingram Lee Foundation
The Ingram Lee Foundation administers assistance to driven, low-income individuals in making progress towards higher education. Thus far, ILF has funded annuities and scholarships at six separate high schools and universities, counting New Orleans Center for Creative Arts. The Lagasse Foundation grant aids the endowment for ILF's scholarship program.
The Louisiana Restaurant Association Education Foundation
The Louisiana Restaurant Association Education Foundation is a 501(c)3 nonprofit organization established by the Louisiana Restaurant Association to strengthen the restaurant industry's service to the public through labor force development, education, and highlighting of career opportunities. The Lagasse Foundation grant aids LRAEF Pro-Start programming. Pro Start is a culinary program for high school students with the goal of turning bright, talented individuals into the industry leaders of tomorrow.
New Orleans Culinary Hospitality Institute
New Orleans Culinary Hospital Institute is a nonprofit organization established in 2013 with the mission of training a diversified community of learners to preserve the ever-changing hospitality industry of New Orleans. The institute accomplishes this mission through the provision of accelerated vocational-style programs, courses for culinary aficionados, continuing education classes, and a signature 100-day Certificate program. The Lagasse Foundation grant aids a pilot program designed to create a student recruitment pipeline into NOCHI's certificate program for opportunity youth exploring careers in the hospitality and culinary industry.
725 Howard Avenue, New Orleans, LA 70130 https://www.nochi.org (504)-891-4060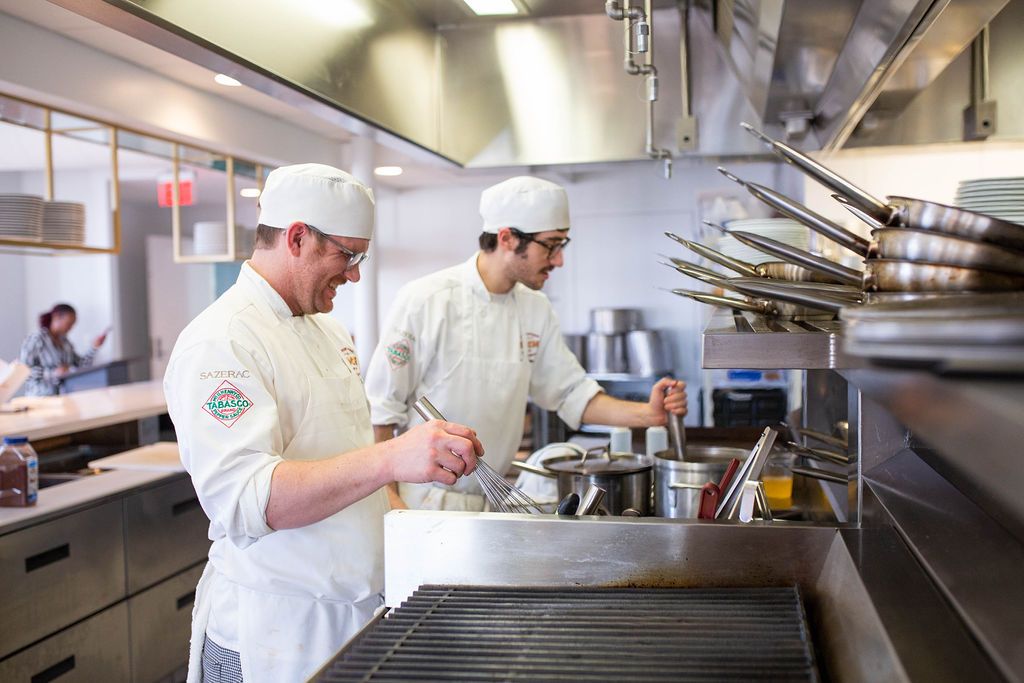 Second Harvest Food Bank
Second Harvest Food Bank supplies education, advocacy, training, and disaster response assistance to South Louisiana, proving to be at the forefront of the battle against hunger and food insecurity. The Lagasse Foundation grant aids Second Harvest's Summer Feeding and Kids Café Program, an initiative that will reach 2,300 children enduring food insecurity.
700 Edwards Avenue, New Orleans, LA 70123 https://no-hunger.org (504)-734-1322
Additionally, the Lagasse Foundation continues its mission through Emeril's Culinary Garden and Teaching Kitchen, an education project which incorporates teaching kitchens and culinary gardens to produce food-centered, interactive learning environments. It allows for children from diverse backgrounds to adopt healthy lifestyles, to greater acknowledge food and its part in culture, and act as examples of nutritious eating.