After the success of ABC's Scandal, this paved the way for black women to appear in leads on television with much more recognition. The big three networks, ABC, CBS, and NBC have seen black women take a turn for the better with more dominate roles normalizing the strength of the modern-day female.
The NBC network has seen a diverse pallet in shows that have given leg room to strong female leads in shows such as Julia, which broke ground in 1968 for being the first network show to feature a black actress in a non-stereotypical role. In 2013, NBC took another risk with the short-lived show Deception, staring actress Megan Good. Good played a police officer working to uncover the mystery surrounding the death of her childhood friend.
Fast forward past the Me Too movement and the global sensitivity around the Black Lives Matter era, networks have showcased that representation matters with gusto while white counterparts are taking on more supporting characters.
NBC's latest addition Kenan stars "SNL" alum Kenan Thompson and veteran actress Kimrie Lewis. Lewis plays the role of the ultimate boss woman, Mika Caldwell.
The Los Angeles native spoke with The Atlanta Voice as to how she has seen changes through much needed conversations with networks and playing a main character on a show.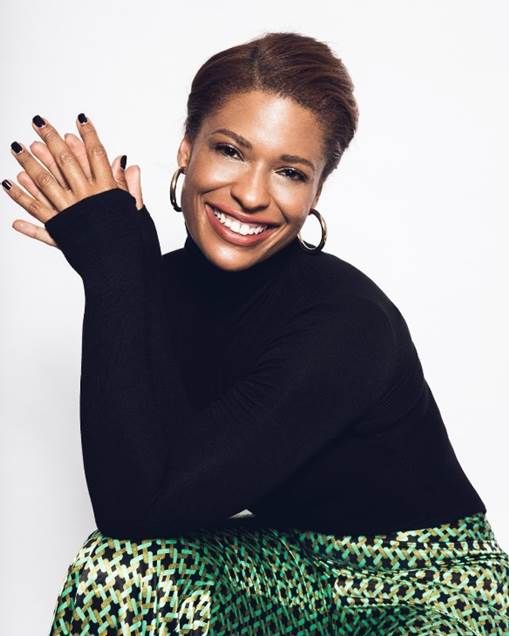 On the premises of the newcomer show and Lewis' character:
"It's a show about a single dad who lost his wife and is working at an Atlanta news station. I play the role of Mika Caldwell, who is no nonsense but a complete boss in the newsroom."
On why Lewis agreed to take on the sitcom project:
"I took this job because of Kenan Thompson. You got comedy greats who are attached to it, so it was a no brainer for me. I love to play a black character who's a boss. This has been one of my favorite jobs ever. I hope we get bunch of seasons."
On how Mika's character relates to Lewis:
"Mika and I are a lot alike. We are similar, but we have imperfect moments. Mika, as an executive, has real power. She's been engaged five times so she clearly wants to find love in ways that haven't mirrored the 'successes of her career.'"
Alicia Garza, Patrisse Cullors, and Opal Tometi, who originated the hashtag of #BlackLivesMatter call to action, have seen slow, but steady changes in representation of TV characters. Lewis commended the women and the impact that it has had not just globally, but also the effects concerning networks.
"It's an honor to be invited into homes for a character in an executive role; it's still not a regular thing," Lewis said. "We still have work to do. But it's an honor to play a lead and we've seen so much of that reflected in real life thanks to the influence of #BlackLivesMatter."
On how she's seen the changes within the network:
"I think NBC has taken such strides to make practices that allow comfort for black women in the work place to feel comfortable. It was slow, but to know that we are talking about it and I feel the freedom to talk about it with a network that is dear to my heart, I'm really grateful."
On what Lewis wants viewers to take from the show:
"I want folks [audiences] to feel like they see themselves, and friends, and family on screen. I think we've been surrounded by so much grief and loss. It's about laughing. I hope that they can see themselves and laugh while doing it."
Lewis concluded that, "…it's still Women's History Month, and I believe that though we still have a ways to go for 'satisfactory' results, our characters have become less intimidating and more inviting."