It's promptly 1 p.m. when I call the sui generis funk/blues/jazz musician Walter "Wolfman" Washington. Somehow, it's the wrong number. Thankfully, there's an entire contact list. This is how I end up talking to Washington's wife, Michelle, who warmly and quickly gets everything sorted out. When the call finally goes through, Washington's mellow, bluesy voice instantly erases that rocky start. He's a Lifetime Achievement Award-winning artist who has been performing in New Orleans since the 60s, so we have tons of ground to cover. "Oh, I don't mind. I like talking about myself," Washington said with a laugh. That may be true, but we're the lucky ones who get to hear him.
Content has been edited for length and clarity.
Are you working on new music?
I'm working on two albums: one with a small group of musicians and the other with my band [The Roadmasters].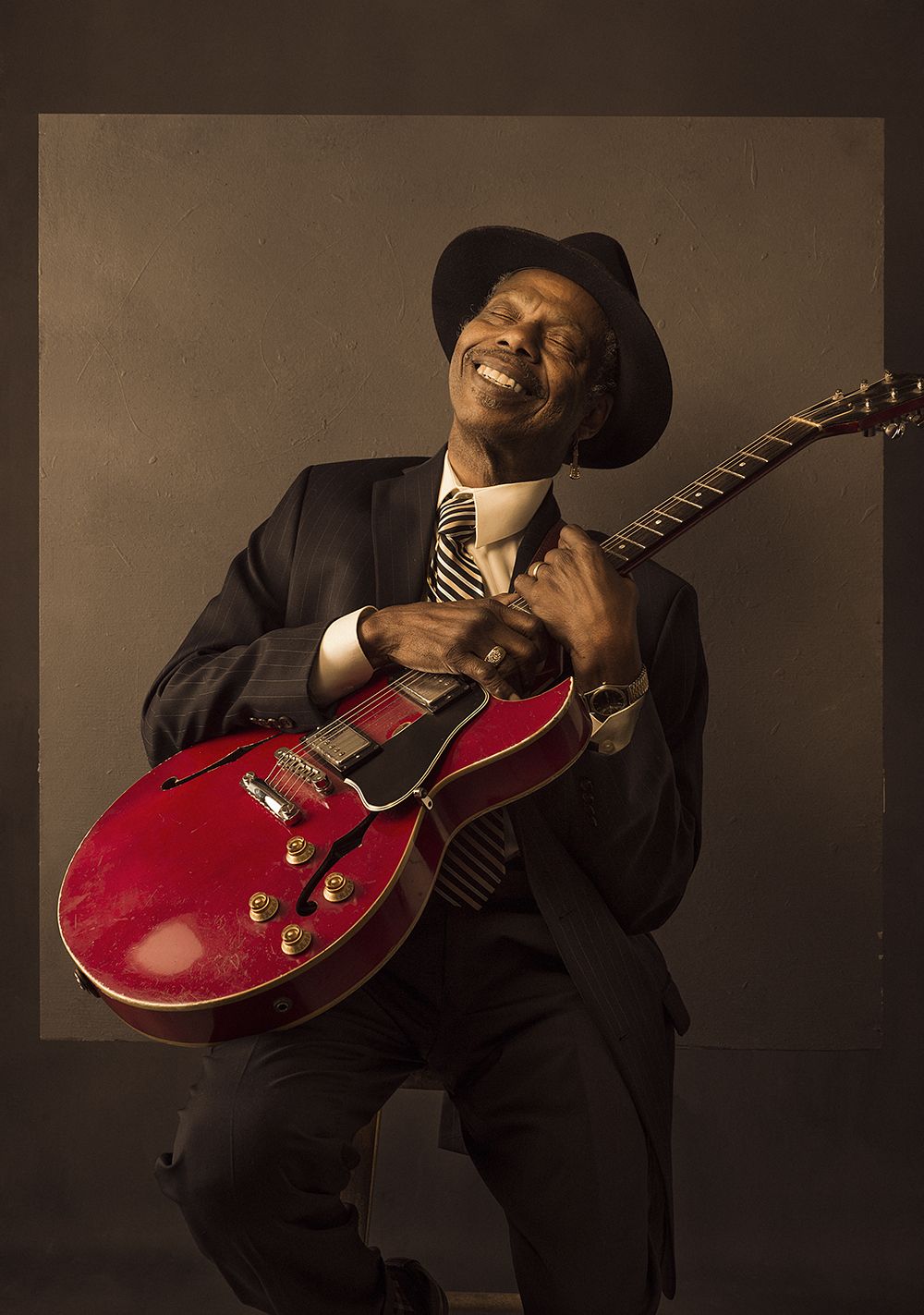 What's the other band?
Haven't thought of a name yet.
Do names usually come in late?
It takes a while. You have to look at the style of songs that you want to record.
Did you like doing all those livestreams?
Not really, because we couldn't get together. Now it's easier to communicate because we can get together and just jam. It's been great.
How often were you playing gigs before the pandemic?
Two or three gigs a week. I miss it, that's for sure. We were getting together four, maybe five, days a week and working three nights a week.
Where did you usually perform?
Most of my gigs were at d.b.a. on Frenchman. I was there every Wednesday. We'd play DMac's. Sometimes we'd do other little spot gigs, like weddings and parties. I like those.
What do you like about playing parties?
You have a more intimate crowd. Sometimes you know them and sometimes you don't. It's more interesting to see how people act when they're at a party.
You've seen the music scene rebuild once after Katrina. How do you think things will change or stay the same once the pandemic is behind us?
It's gonna change. Right now, there's a lot of new groups that've developed since the pandemic. It's gonna be different music because you have more young cats playing music. I hope that the clubs that were closed are gonna open up again. I know one club, Prime Example on Broad, isn't gonna open up anymore.
You've played jazz, blues, funk—what have you been playing lately?
Oh, funk. I have a tendency not to get involved in the blues as much as I used to a long time ago. Life changed. You try to change with it in a way that you're satisfied with.
What made you move away from the blues?
Being a happy man! [Laughs] You know, I had bad luck in love for a while. When things started changing and I decided I wasn't gonna be involved anymore, then BOOM. There she was. I said, "Ok, I'll try it again."
That would be Michelle?
Yeah, she came into my life. I've been wanting someone like that all my life. It was really good for me.
It sounds that way! What do you like about playing funk?
Well, you get a groove, you just can't stop. You gotta move —do something—you can't stay still. Blues, it sort of makes me sad. Most of the blues is slow blues. Happy blues? You don't see too many people playing that. I love the funk.
What's your creative process?
Sometimes I just hear something and it catches my ear. I have my bass player on call just in case it does. He'll tape it and then we'll work from there. Sometimes I just have it in my head. Or I might hear somebody doing a song. I like Johnnie Taylor and Bobby "Blue" Bland's stuff. I listen to them cats a lot and they give me ideas.
With me, if I hear something, it stays in my head until I get it out of my brain.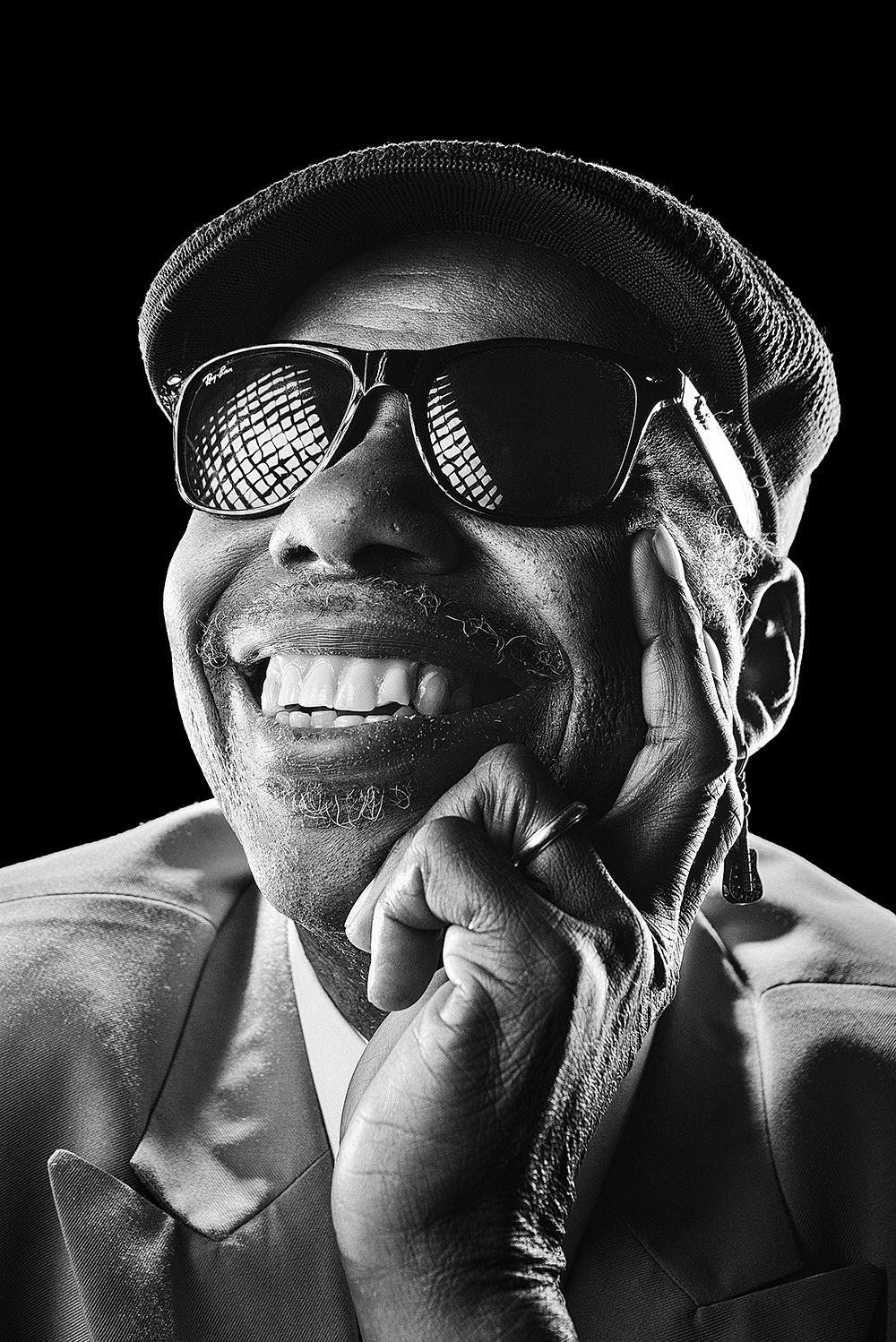 Wouldn't want it getting away from ya.
When it bugs me too much, I've got to put it down!
How did you create a style that's so uniquely your own?
I feel what I feel. A lot of cats, they don't really feel. They hear something. They try to play it as close to what they hear instead of playing what they really feel. You could play just like somebody else, but you've got to add your own feelings to it. That is actually what creates your own style of playing music.
A lot of people—my uncles and everything— played guitar, but, you know, I didn't want to play that style. I could've. But it just wasn't my thing.
When I heard Jimi Hendrix, I wanted to play some of the stuff that he was playing. Then I realized that wasn't my style of playing.
I had my own style of playing jazz—it's me, you know, I can't really play like someone else. I got to play me.
It makes sense that if you're playing from your feeling, that leads to your own style.
What I realized was that if you really want to make it in New Orleans, you've got to have your own style of playing your music. That put me in the right direction for where I wanted to go. I tried to learn the guitar so I could play the way I wanted to play. It took a while. There were a lot of things I had to learn how to deal with—most of all criticism.
Eventually, when you're out there, somebody won't like the way you're doing something and they're gonna tell you. But to be able to pay attention to what they're saying and try to correct it? That's the important thing. Don't concentrate on being upset because somebody told you about what you were doing wrong. You gotta take heed to these things. A person, if they're really paying attention to it, they'll know what they're doing.
Great advice. Do you have anything else coming up?
I'll be out there again soon!
If you would like to support our local musicians who have been affected because of this pandemic, consider donating to the Jazz & Heritage Music Relief Fund.