With many of our favorite holiday traditions on hold, Dixie Brewing Company is starting a new family-friendly program that will be sure to make the kids happy and you even happier. Dixie Brewing Co. will be holding a holiday movie series aptly named "Movies Under the Stars," as a weekly event at the brewery's 15-acre facility. The showings will be held outdoors every Thursday until the week of Christmas. The list of movies that will be shown include National Lampoon's Christmas Vacation, Elf, Love Actually, and It's a Wonderful Life. It is the safest way to enjoy the Christmas season!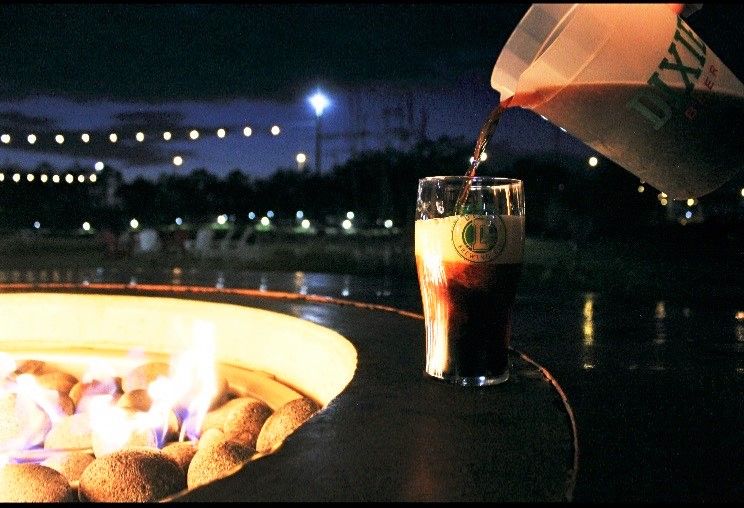 To make safety accommodations, reservations are encouraged for either their tables or chairs. For $15, attendees can reserve a picnic table that seats up to six people, and for $5 per person, chair reservations can be made for their Adirondack chairs for each person in your group. In keeping with social distancing measures, the company is not supporting parties of over six people. Tickets are required to watch the movie, and because of the nature of the event, people who walk in are not guaranteed a spot at the movie. Masks are required when you are not eating or drinking and, of course, when you are inside the building.
This is a perfect way to spend your Thursday night with a good movie and some good beer. Dixie Brewery will be releasing Pralines Noel, an English Old Ale that is brewed with roasted pecans. Although it is typically known as Winter Warmer, this beer supplies a rich and malty backbone that is deliciously balanced by the pecans. It is a great drink to warm you up while you watch your favorite Christmas movies. It is only available as a draft at the brewery, so get your tickets to the festivities early.
For more information or to purchase tickets, visit Dixie Brewery here.