Major league sports have always been popular in Louisiana, but the minor leagues never get as much attention. The tide seems to be turning for those underdog sports, though, as smaller-scale matches are making a comeback across the nation. People aren't as willing to pay hundreds of dollars for nosebleed seats when they can cheer on the local team up close for a couple of bucks.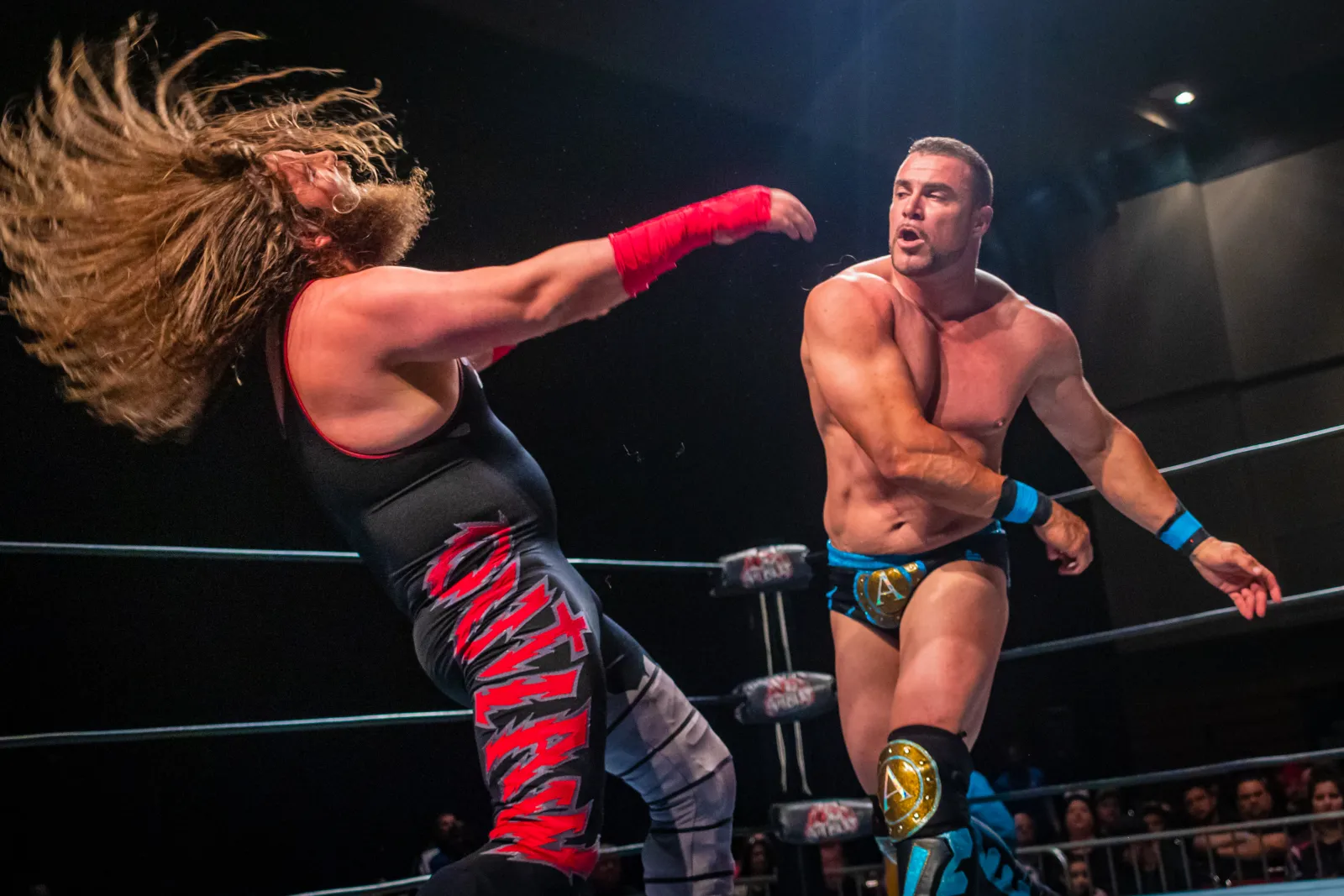 Wrestling is getting increasing attention. Elev8 Pro Wrestling and WildKat Sports are the biggest promotions in Louisiana regularly putting on jaw-dropping bouts, some of which have gone viral around the world. Did you see the video in 2020 of a wrestler jumping off of the balcony at Esplanade Mall? "My son PJ Hawx jumped from the balcony. We were getting this worldwide buzz, and people were paying attention to all of our hard work," WildKat Sports' founder and famed wrestler Luke Hawx said. "My goal with WildKat was to bring quality wrestling and talent into Louisiana because Louisiana was such a hotbed for wrestling back in the day. I wanted to start a school where people like me who had to go across the country to search for wrestling wouldn't have to do that."
Although COVID and Hurricane Ida put a damper on WildKat Sports' 10th anniversary in 2021, Luke is confident that 2022 will be a bigger and better year. Not just for WildKat's team, but for territorial wrestling everywhere. He said, "We're starting to go back to territories. Our guys are young, they're hungry, and they're passionate about what they're putting out. No matter what's going on in your life, when you come to WildKat, you can forget about everything else. You're going to be intertwined with everything that's going on in the show. We bring passion to people's lives that puts them in a better mood or sends them home angry, ready to come back to the next show because they want to see somebody get beat up."
Luke welcomes aspiring wrestlers to the WildKat School to learn the trade, but you've got to be ready to work. He believes that too many people in the business don't have that work ethic and can be a danger to themselves and others. "When I started the school, I quickly realized I needed to start promoting live events so that I can protect my wrestlers and not have them at shows where guys aren't as qualified. It's unsafe, it's bad for business, and it's harmful for everybody who's trying to do it successfully. You won't even go into the ring until you're physically fit in my eyes. Which means you don't go into the ring until you get done my set of drills that I condition you with that I believe is a necessity to keep you and your opponent safe. There's no way around hard work." The Louisiana Boxing & Wrestling Commission sells licenses for boxers, wrestlers, and kickboxers to fight in sanctioned events, but there is no physical fitness and ability test required.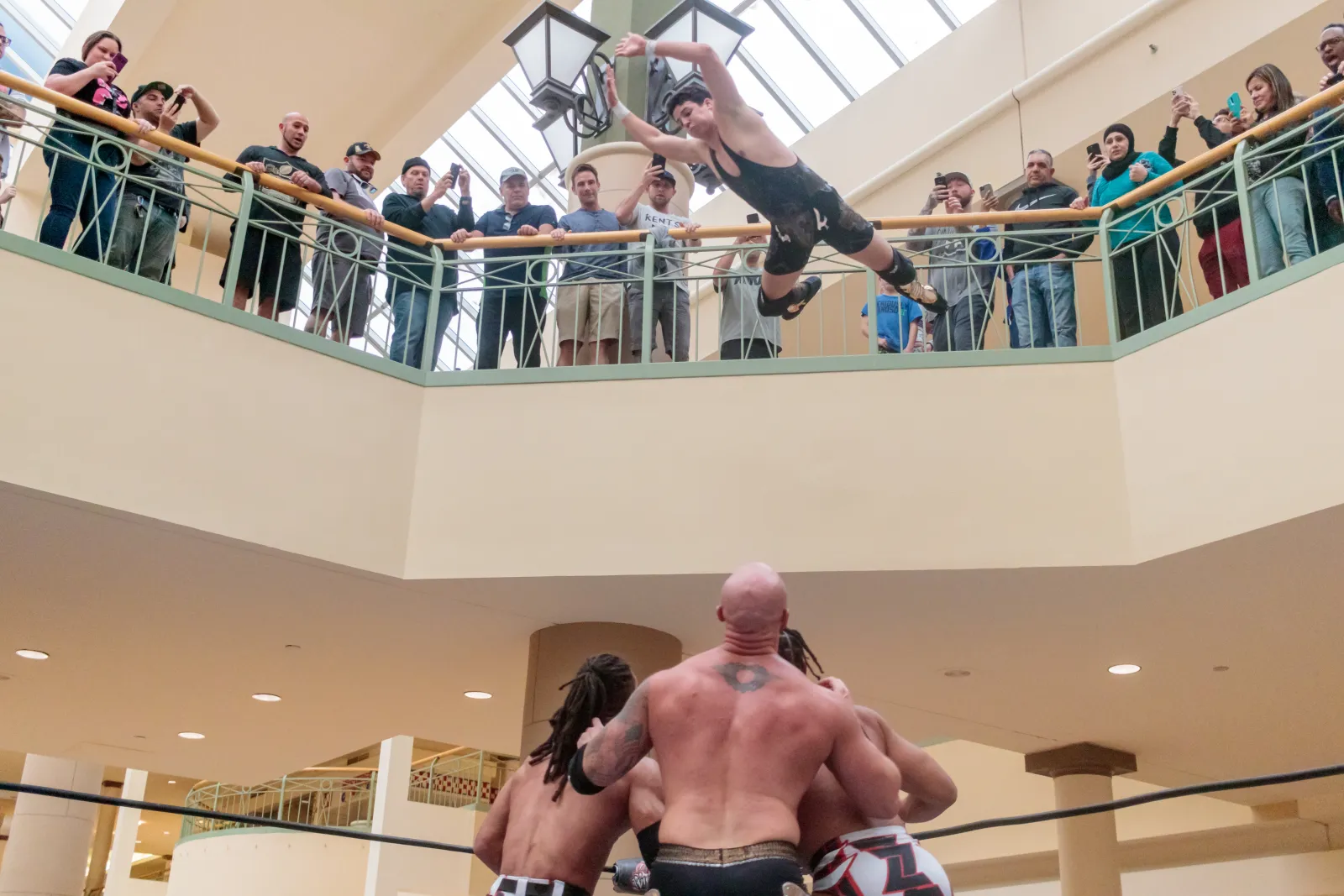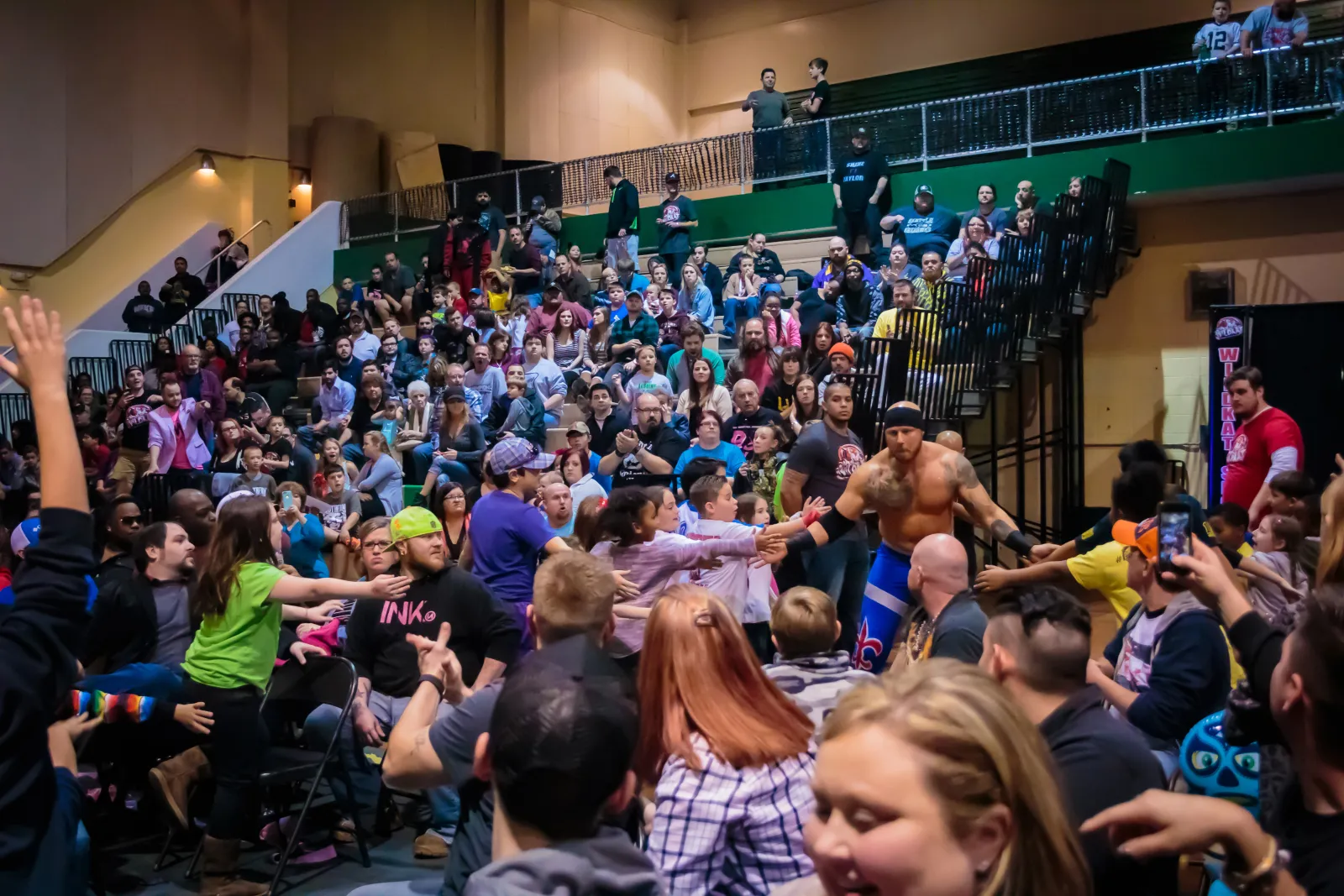 WildKat Sports is about more than putting on local matches. Luke continued, "The real goal was to initially get those guys started in the business and they can hopefully move on and make a full-time career somewhere else. Now we're getting to where these guys are able to stay with WildKat and make careers in wrestling and entertainment, which we've done with the Starz show Heels." The wrestling drama Heels was recently renewed for a second season.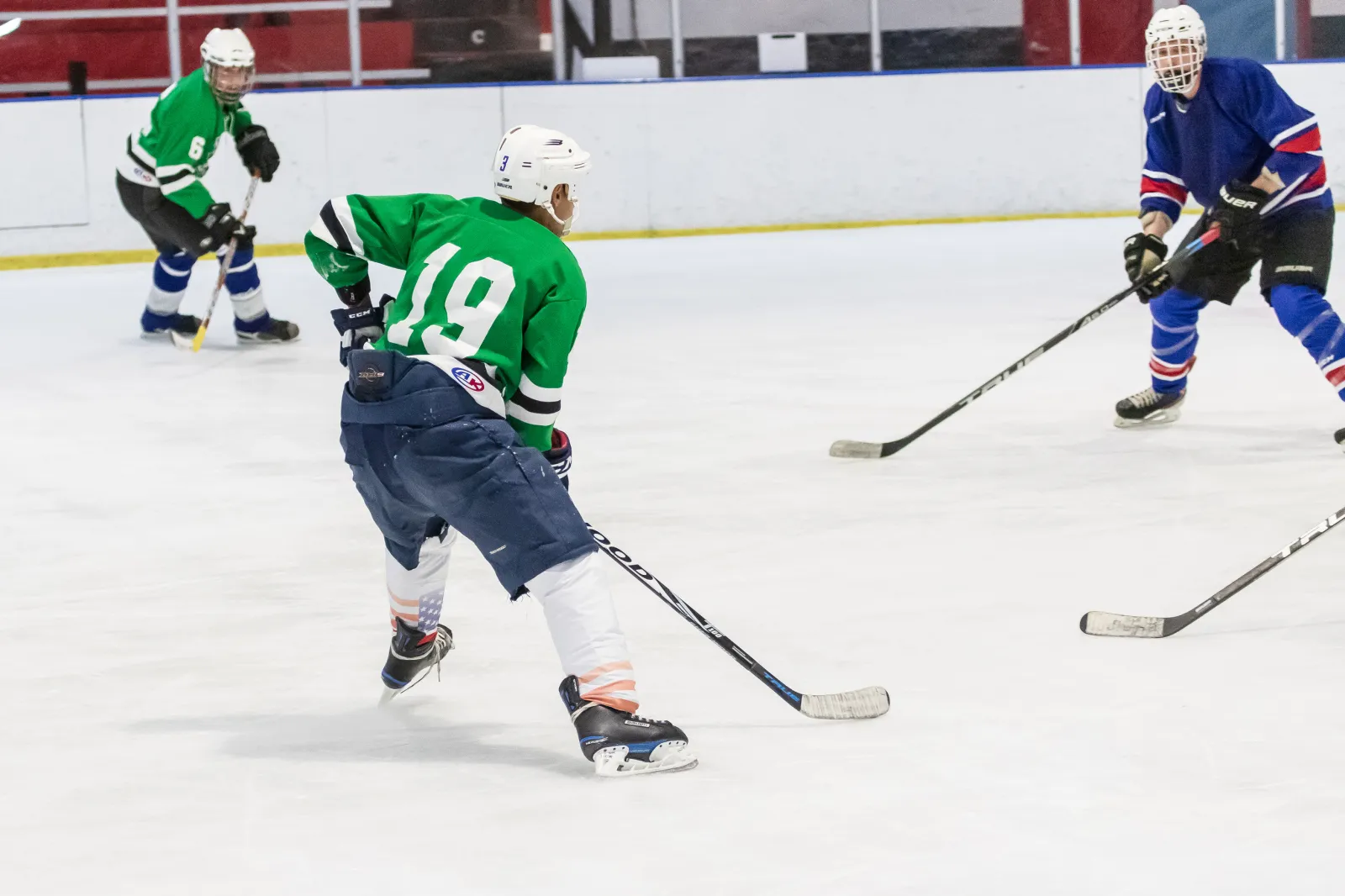 From the ring to the rink, you may not have heard about wrestling and hockey in Louisiana, but it has always been around in some form. Currently, you can go see a high-energy wrestling match or a fast-paced hockey game right in your backyard, and it's every bit as entertaining as the big leagues.
In 1992, the National Hockey League named Gary Bettman commissioner, and he immediately set off on a mission to bring hockey to the American South. In the wake of pro teams moving south and fueled by a player lock-out in 1994, several minor league teams started up in cities between the pros. The IceGators based in Lafayette were the first minor league team in Louisiana, followed by the Lake Charles Ice Pirates, Alexandria Warthogs, Monroe Moccasins, Baton Rouge Kingish, Cajun Catahoulas, and the New Orleans Brass. While these hockey teams pulled large audiences in the 1990s, they all folded eventually. The Lafayette Drillers (NA2HL) and The Shreveport Mudbugs (Tier II Junior) still play to this day.
Also operating in Lafayette at the Planet Ice Rink is BRUHA, the Baton Rouge United Hockey Association. BRUHA is a recreational adult league with four teams consisting of 14 players each. "Hockey is a sport that people tend to play the longest. People give up football after high school. But in hockey, we have people well into their late 50s, 60s, and even 70s. It's one of the sports that people fall in love with and keep playing," BRUHA Board Member Jason Eaton explained. BRUHA [courtesy BRUHA / Jason Eaton]
When Jason moved to Louisiana from St. Louis in 2001, he quickly ingratiated himself into local hockey, which was more prevalent at the time. "I found out about some inline leagues here: the Crescent City Hockey League. I played at Airline Skate Center, then I started playing at UNO when I got out of the Navy. Then we started playing at this rink in Madisonville, and they closed that rink. The BRUHA was a league in Baton Rouge at Leo's Iceland. I signed up there in 2013. The owner of that rink sold it. So the league itself moved to Lafayette, which has Planet Ice there."
Jason was soon to go to Houston to enter a tournament for adult league teams. These large tournaments welcome dozens or hundreds of teams from around the region and take place over a few days. He said, "It's a very tight-knit community in hockey. There's a lot of camaraderie among the players because it's so unique here. Being from St. Louis, there are 10 rinks within 20-30 minutes. Here, it's more like a fraternity. There's even quite a few ladies in the leagues."
The Mississippi Coast Coliseum hosted three neutral minor league hockey games in December, featuring the Carolina Thunderbirds, Columbus River Dragons, and Port Huron Prowlers. The hope is to entice big crowds to come out that would support a local minor league team in the future. Back in New Orleans, an inline hockey rink is set to open in 2022. You can catch The Wharf Bunnies and other roller hockey teams at the Mandeville Wharf in the Bywater on Wednesdays.
There's no better way to understand why local sports are growing in popularity than to experience it for yourself. The action is closer, the energy is higher, and the excitement is palpable.