Dates be can difficult to plan and sometimes they can be awkward, we get it. But as New Orleans is slowly reopening its doors and learning how to operate under "the new normal," this means that it is time to kick off the sweatpants, get the eyebrows waxed, and get back on the market. If you have a boo, get out of the house and enjoy the last of the warm weather, or else impress your new love interest with your ideas of a romantic day or evening out. So, whether it is a first date or a long-term relationship needing new ideas for date-night, Where Y'at is featuring five places for a date that will not break the bank.
Ferried Away
For $4, you and your date can take the ferry across the Mississippi River from Canal Street to Algiers Point, a quaint suburb on the Westbank of the lower Mississippi River. The ferry operates every 30 minutes, from its first departure at 6:15 a.m., to it's last at 9:30 p.m. At Algiers Point, as soon as you exit the ferry, the statue of Louis Armstrong and the Jazz Walk of Fame can be seen in plain view. You two can take the self-guided Jazz Walk of Fame Tour. This free tour allows you to visit the former homes of Algiers jazz musicians, the venues they played in, and the Robert E. Nims Jazz Walk of Fame. After the tour, you can grab a bite at one of the many nearby restaurants, such as Tavolino Pizza & Lounge. If you have time, we suggest stopping by Rosetree Blow Glass Studio & Gallery. This studio has some spectacularly unique pieces of art. End your evening back on the ferry, watching the sunset over the Mississippi River.
For more information on the New Orleans Ferry to Algiers Point, click here.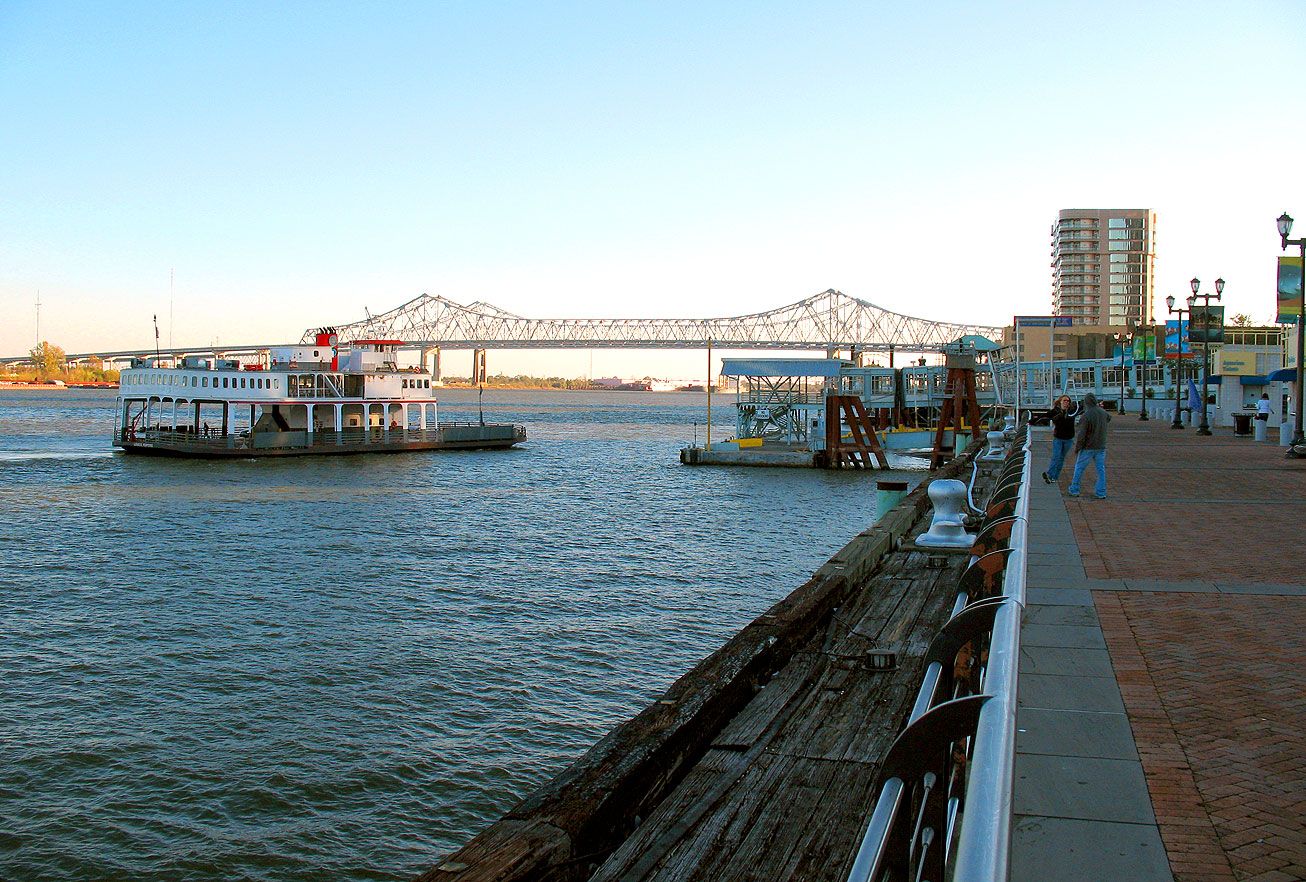 How to Date, New Orleans-Style
Sometimes the simplest dates can be the best. And what else says "New Orleans date" like a stroll through Jackson Square in the French Quarter? Exchanging childhood memories while a street jazz band is playing somewhere in the distance sounds pretty great, doesn't it? Stop for a café au lait at Café du Monde, along with some delicious and fluffy beignets. If you are feeling adventurous, take some time to talk to one of the many psychics or palm readers around Jackson Square and have your fortune read. They can tell you if this love match is written in the stars.
Café Du Monde: 800 Decatur St.
Perfect Oasis for Two
What sounds better than a relaxing Sunday at one of New Orleans's favorite oases, the Spa Atlantis, with the love of your life (or, at least, the love of your weekend)? This spa is a great place to escape the Louisiana heat for the best prices. The French Quarter and Downtown (CBD) locations offer similar services, such as massages, body treatments, facials, and much more. Get spruced up for a fancy dinner later that evening with a haircut or style. Or, for something really romantic, try a couples' massage. Spa packages start at $155 at the Downtown location. You and your significant other will absolutely love this relaxing time together.
French Quarter: 536 Bienville St.
Downtown: 740 Gravier St.
(504) 566-8088, spaatlantis.com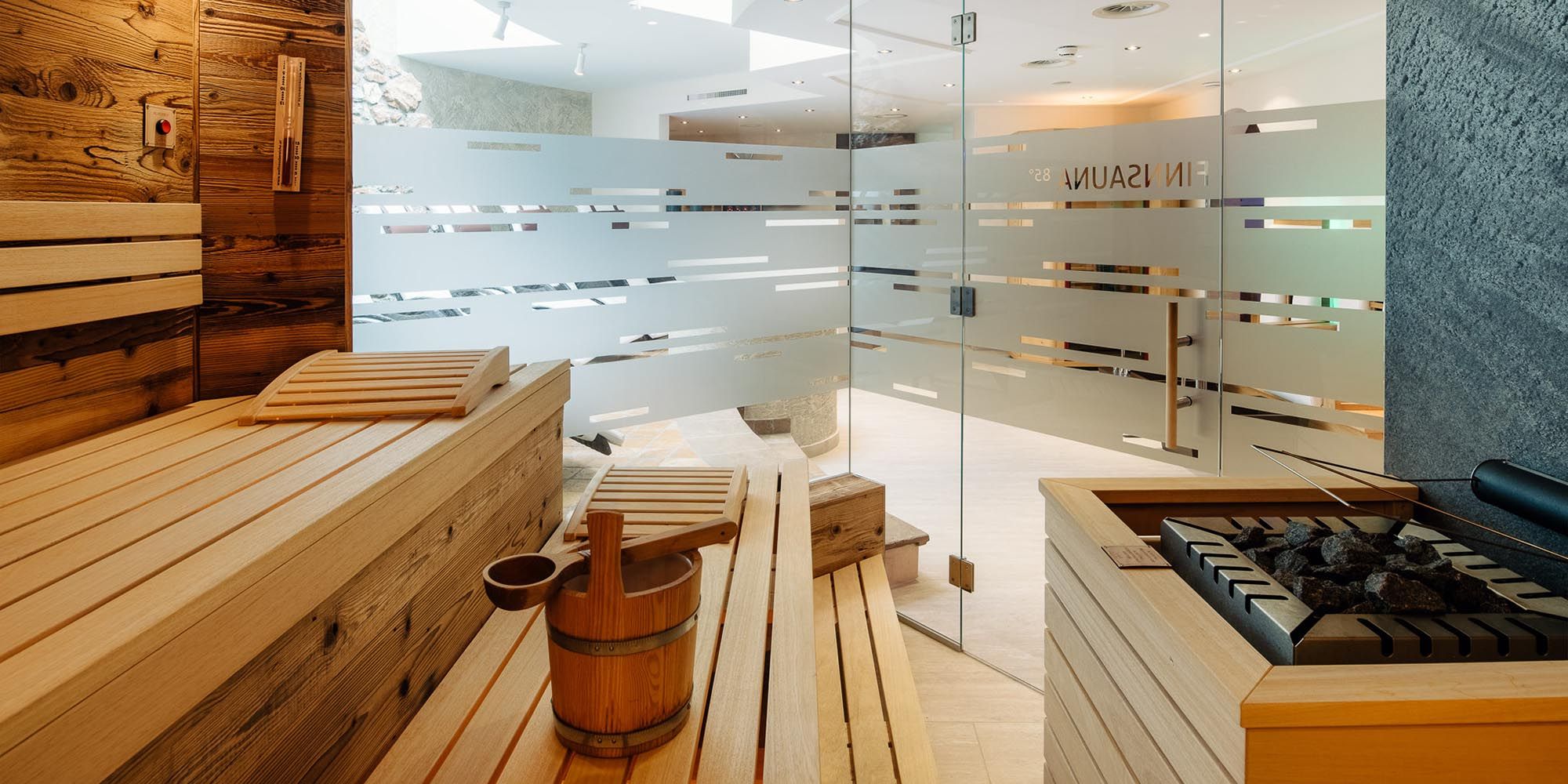 Trailin' the Trace
Just 25 miles across the Causeway Bridge from Metairie is the quick-growing and lovely St. Tammany Parish, which features multiple trailheads connecting all its major cities. Grab your rollerblades/bike, your boo, and your four-legged friend for an adventure on the Northshore. One of the St. Tammany trails is the Abita Spring Trailhead that starts in Covington. This 3.55-mile ride goes over the Bogue Falaya River and into downtown Abita Springs. Abita is a very small, historic town that has much to see, and is also home to the Abita Brewery, where you can stop in for a taste of St. Tammany. Another quirky stop along the trailhead is Abita's Mystery Shop. The Abita road stop is filled with various unusual collections belonging to the owner. This is an unusual date that will keep you two talking the whole way home.
For more information on the trailheads around St. Tammany, click here.
Abita Trailhead: 22049 Main St., Abita Springs, (985) 892-0711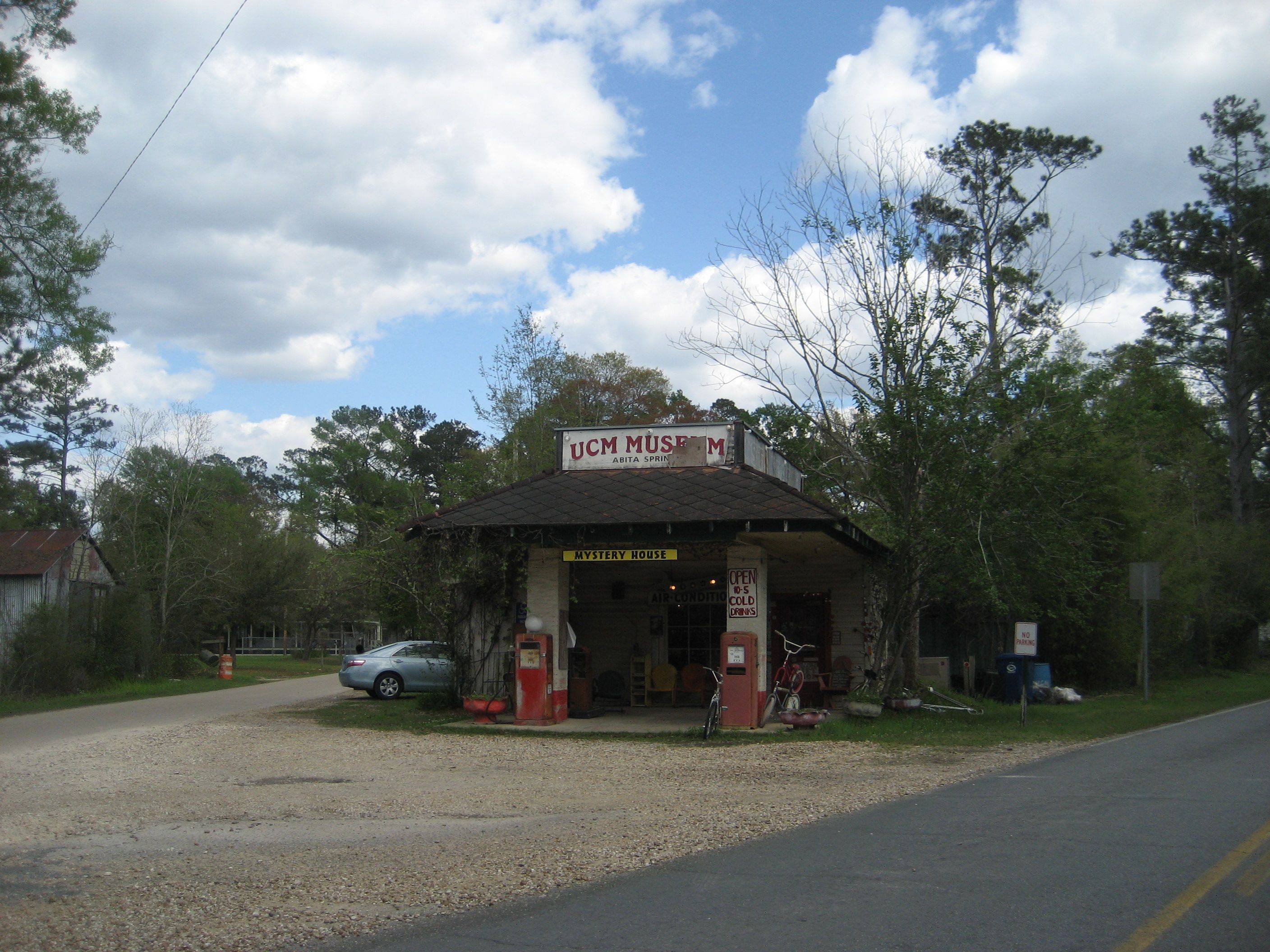 Kayakin' On the Bayou
Enjoy a little of the Sportsman's Paradise and experience New Orleans from a new perspective. Kayaking down Bayou St. John with your favorite person can be the perfect end to a crazy week. A single-person kayak can be rented for two hours at the price of $22. This eight-hour roundtrip offers scenic nature views, as well as views of residential areas with stunning architectural styles. Pack your sunscreen, a water bottle, and some waterproof shoes for this rewarding date. Afterwards, you can share late lunch with your honey at Parkway Bakery & Tavern nearby. And, even if your date isn't a love connection, the time spent with your roast-beef po-boy will be.
For information on kayak rentals, click here.