The crowd of runners who turned out for The Great Huey P. Long Bridge Run 5k on Saturday, May 11, were rewarded with a bonus of good weather on a day when storms were in the forecast. Runners were prepared to run, rain or shine, and were definitely happy that the rain held off.
As the runners and walkers traversed the 2,400-foot bridge across the river and trains chugged by, volunteers offered water and encouragement. Many paused to take pictures and enjoy the view.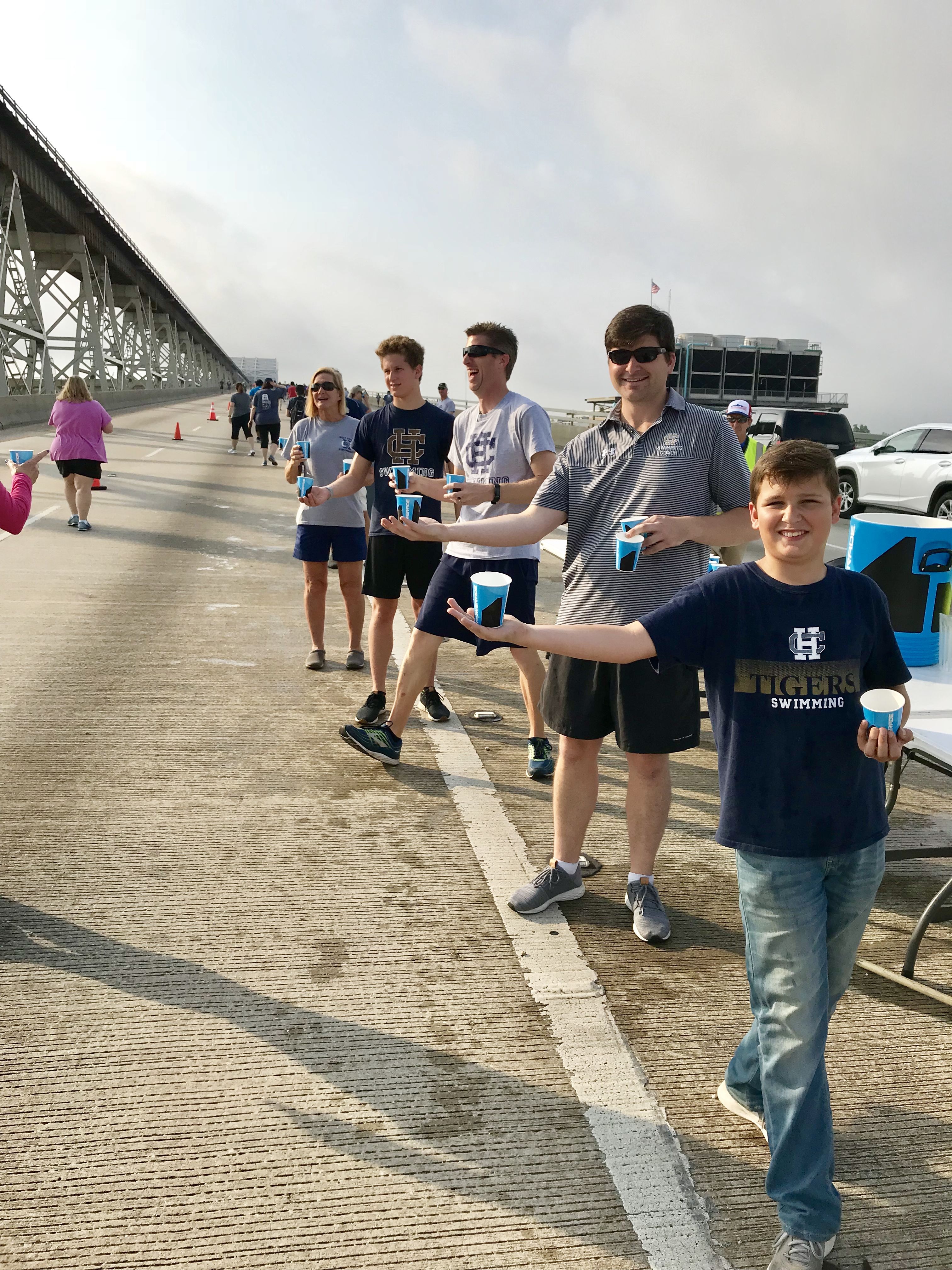 When the 5k ended at Gumbo Festival Park in Bridge City on the Westbank, the rewards just kept coming. Finishers enjoyed jambalaya (provided by Jambalaya Girl) and Abita beer and root beer, while dancing in the post-storm mud to the music of Imaginary Frenz.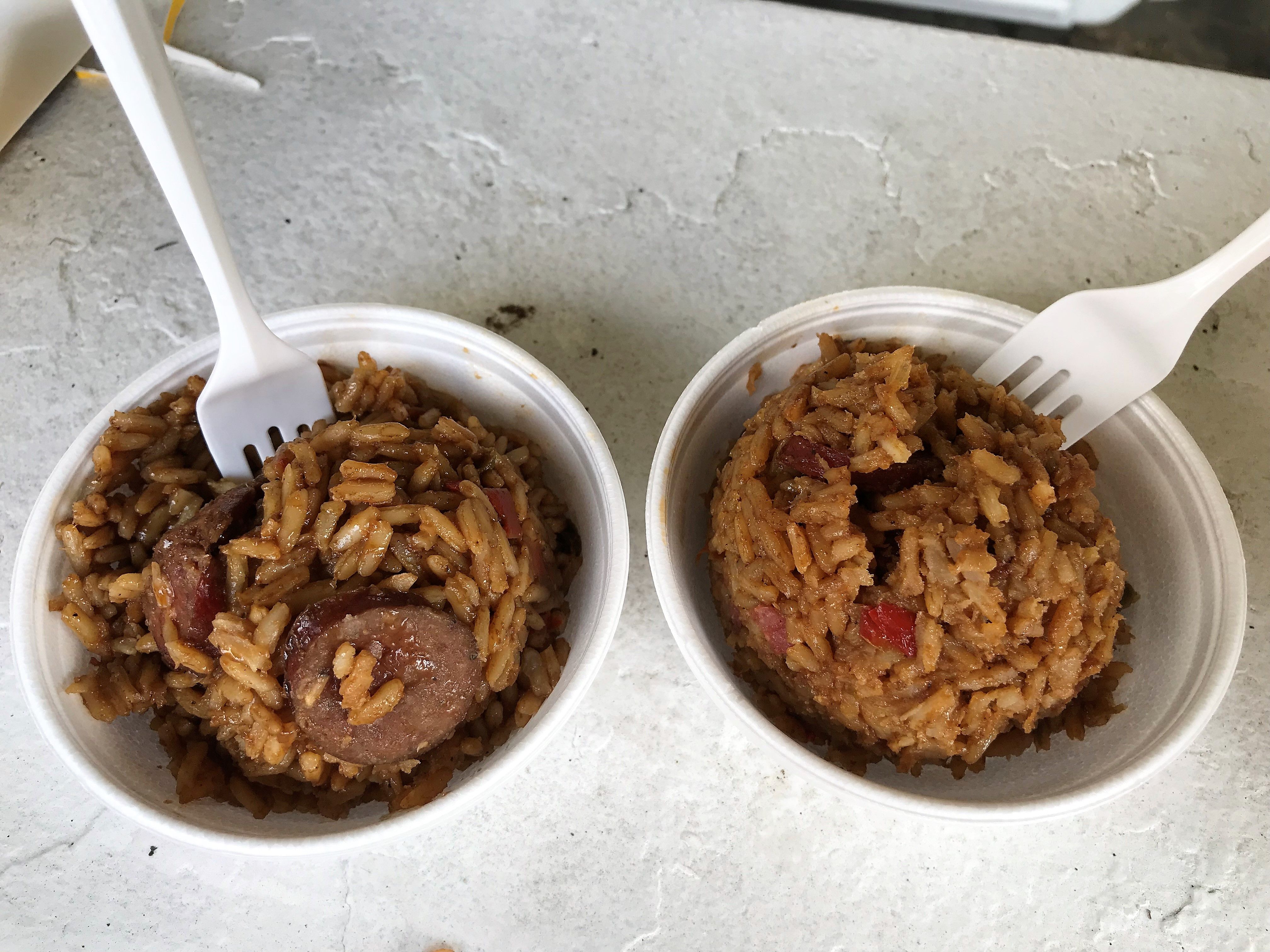 The finish might have reminded some of the participants of the Derby Downs field at the Kentucky Derby as they beat their feet in the gumbo-esque mud, but spirits were high as each received a shiny medal to celebrate the accomplishment.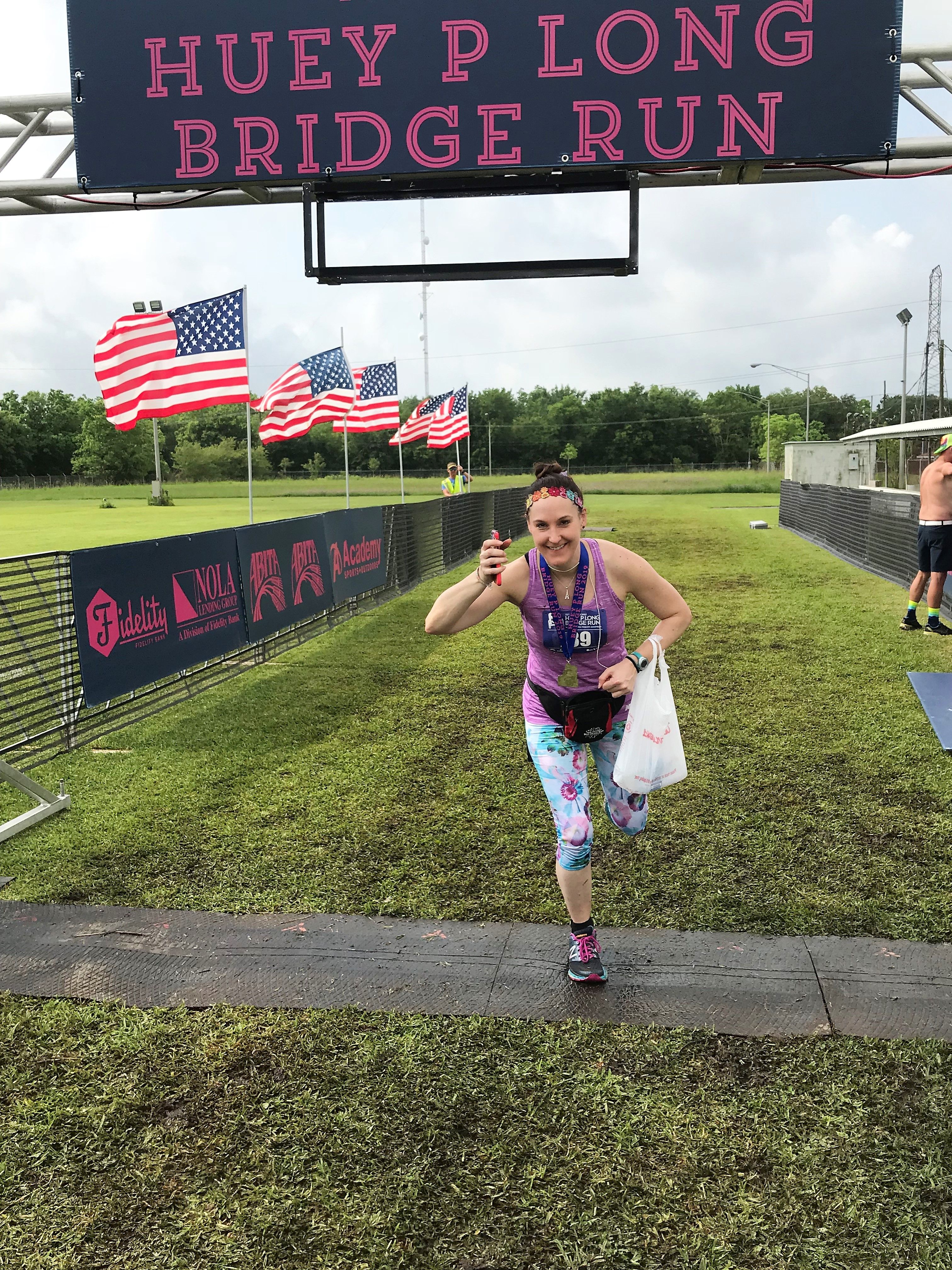 The event was a big success with lots of runners in attendance and good food in abundance.
Organizers are already planning for next year, so mark the date on your calendar (it's always the Saturday before Mother's Day!) and come out and do a run for mom. Even better, do the run with Mom. You both will have a blast. Don't forget to bring her flowers at the finish.

For more information and this year's results, go to hueyprun.com.