The City of New Orleans's Office of Resilience and Sustainability partnered with the U.S. Fish and Wildlife Service and the Louisiana Army National Guard to conduct the annual Christmas Tree Drop. By recycling Christmas trees, the city will be saving many acres of forested coastline that would otherwise have been cut down.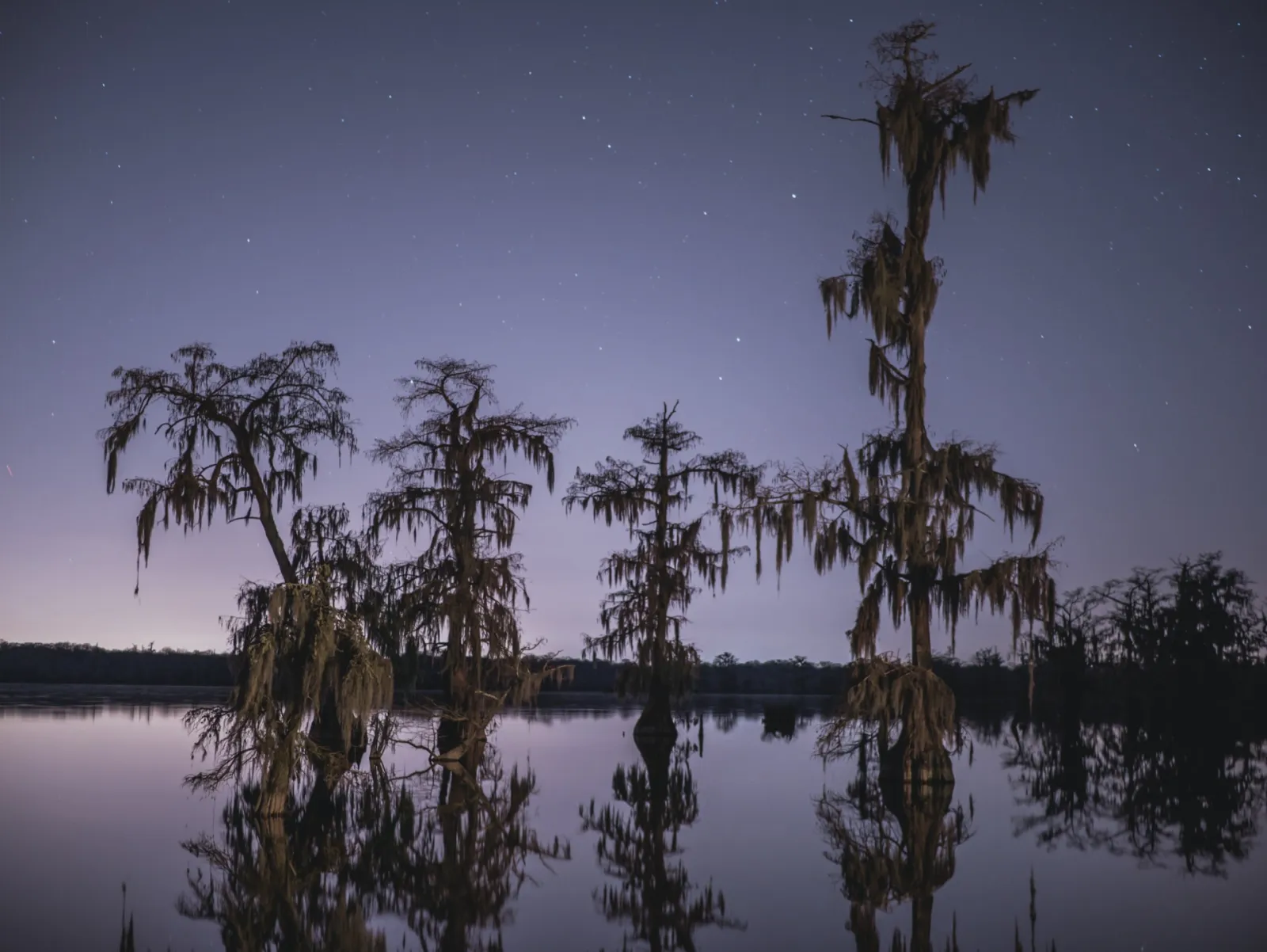 In order to participate in the Christmas Tree Recycling Program, city residents placed their trees curbside for collection back in January. The results reflected a 37% increase in recycled Christmas trees for the year 2021. Due to the restrictions connected with the COVID-19 pandemic, the annual Christmas Tree Recycling Program did not take place in 2020. Because of this, the 2021 Christmas Tree Drop included the trees that were collected back in 2020 as well.
Operating in collaboration, the Department of Sanitation, waste management contractors Metro Service Group and Richard's Disposal and Empire Services, the Office of Resilience and Sustainability, the U.S. Fish and Wildlife Service, and the Louisiana National Guard collected, handled, and bundled the recycled trees.
Recently, the recycled trees were airlifted by the Louisiana National Guard to the Bayou Sauvage National Wildlife Refuge to help create a new marshland habitat. After the trees were dropped via airlift, workers in boats moved them to their final destination. Over the course of this project, the recycling of trees has restored an area of marshland equivalent to 200 football fields. The trees also help create an important natural habitat for birds, fish, crabs, crawfish, and shrimp.
Aside from the environmentalist initiative, the transportation of these trees by helicopter also benefited the Louisiana National Guard by providing a valuable training exercise. The City Office of Resilience and Sustainability funds and collaborates for this endeavor. The program has served an important role in coastal restoration for over 20 years.
"We are grateful to our residents who chose to recycle their Christmas trees, putting them to good use protecting our wetlands while also keeping them out of landfills," Katie Donahue, program manager of Coastal Resilience at the Office of Resilience and Sustainability, said. "We look forward to many more years of community involvement in coastal restoration efforts."