Now is the perfect time to buy a new bicycle, especially since World Bicycle Day is Thursday, June 3. This day was declared by the United Nations General Assembly to recognize the versatility of the bicycle. Bicycles are affordable, a sustainable form of transportation, and a fun way to exercise. Not only is riding a bike a good way to stay physically fit, but it is also a great way to explore the city this summer. Check out the five local bike shops below that provide quality bicycles and other additional services!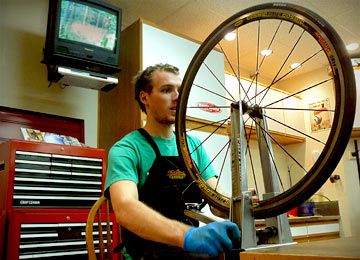 GNO Cyclery
GNO Cyclery focuses on selling bikes that are the best fit for the customer. As a result of this, the store offers to exchange the handlebars or stem on the bicycle for free within the first 30 days of your purchase. Additionally, you also receive a water bottle with the corresponding cage, a kickstand, and unlimited adjustments and tune-ups within the first 6 months when you buy a bike. 1426 S. Carrollton Ave., 504-861-0023, gnocyclery.com.
Bicycle Michael's
Equipped with a full-service repair shop and bicycle store, Bicycle Michael's offers quick repairs and quality bicycles. Additionally, they offer bike rentals which is an easy and fast way to explore different parts of New Orleans. A lock is supplied when you rent, and you can also pick up a helmet and other accessories for a small fee. Bicycle Michael's will also provide you with directions or advice on the best places to ride your bike in the New Orleans area. 622 Frenchmen St., 504-945-9505, bicyclemichaels.com.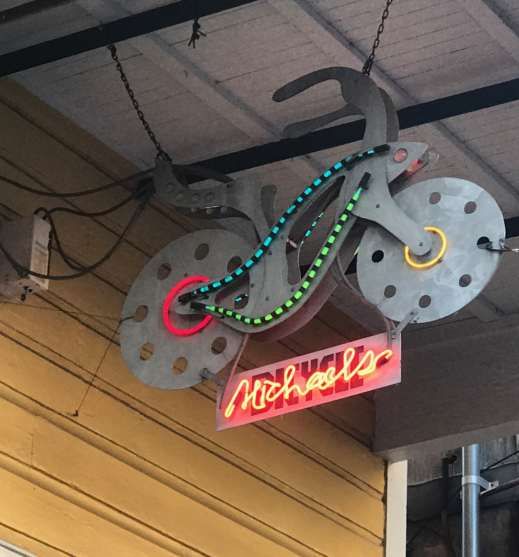 The Bike Shop
Recently celebrating its 10th anniversary, The Bike Shop loves to provide the local community with bicycles and other products. The store carries a variety of brands including RetroSpec Bicycles, Batch Bicycles, Kali Helmets, and Continental Tires. The shop also carries Brightz Bike Lights, which are attachable wheel lights that can make your wheels glow with a choice of 13 different colors. 4711 Freret St. #6320, 504-265-8071, thebikeshopnola.net.
Bicycle World of Louisiana
The Bicycle World of Louisiana offers an assortment of bikes including mountain bikes, road bikes, and fitness bikes. Its staff provides repair services for any problems and it also accepts walk-ins and appointments. Besides the bicycles, you can also shop for numerous things that you might need on a bike ride including new wheels, lighting, locks, and protein bars.
The Bicycle World of Louisiana also organizes weekly bike rides and events in different parts of the New Orleans area. Upcoming cycling events include the NOLA Social Ride, the Get Up & Ride NOLA, and the All About the Music & Culture Bike Ride. This is a great opportunity to meet new people who share an interest in bike riding. 701 Jefferson Hwy, 504-828-1862, bicycleworldla.com.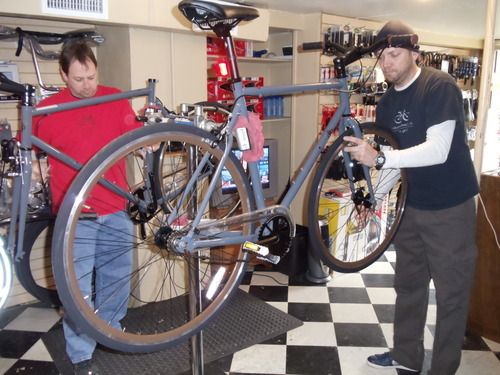 Mike the Bike Guy
Found between Uptown New Orleans and the Garden District, Mike the Bike Guy is a neighborhood bike shop that offers rentals, repairs, and bicycles. All repairs are completed on the same day the bike is brought in; to ensure the mechanics have enough time, bikes must be in the repair shop by 2 p.m. on weekdays and 1 p.m. on Saturdays.
Bike rentals can last as little as one day and as long as two weeks. The rentals include a helmet, a lock, and bicycle lights if you are riding at night. Picking up a rental bike straight from the shop can allow you to ride down Magazine Street, through Audubon Park, or even down to the Central Business District. 4411 Magazine St., 504-899-1344, mikethebikeguy.com.