There's little in this world you cannot stuff. You can stuff your face, a teddy bear, your house (with all kinds of stuff), a mattress, your butt into a tight pair of jeans. The possibilities are endless. Of all that's available, arguably the best (and tastiest) stuff to stuff with other stuff is food.
Where to Stuff Your Stomach & Food in NOLA
Humans have a long history of stuffing foods with other foods. The earliest known reference can be found in a Roman cookbook, also known as the Apicius, that's is believed to have been compiled in the fifth century AD, with recipes for stuffing everything from chicken to a dormouse with veggies, herbs, spices, nuts, spelt (hulled wheat), and organ meat. Even before we were writing recipes, it's not hard to believe we've been stuffing foodstuffs since we developed opposable thumbs, as we quickly realized that a lot of foods just taste better when you combine them with other foods.
Not only is stuffing food with other foods delicious, it's also a fairly simple and economical way to cook. Everything is in one delectable package ready for copious consumption.
While New Orleans, and the late great chef Paul Prudhomme, is known for that great stuffed marvel the turducken, there's a ton of other stuffed dishes around town worthy of your consideration, palate and your ducats.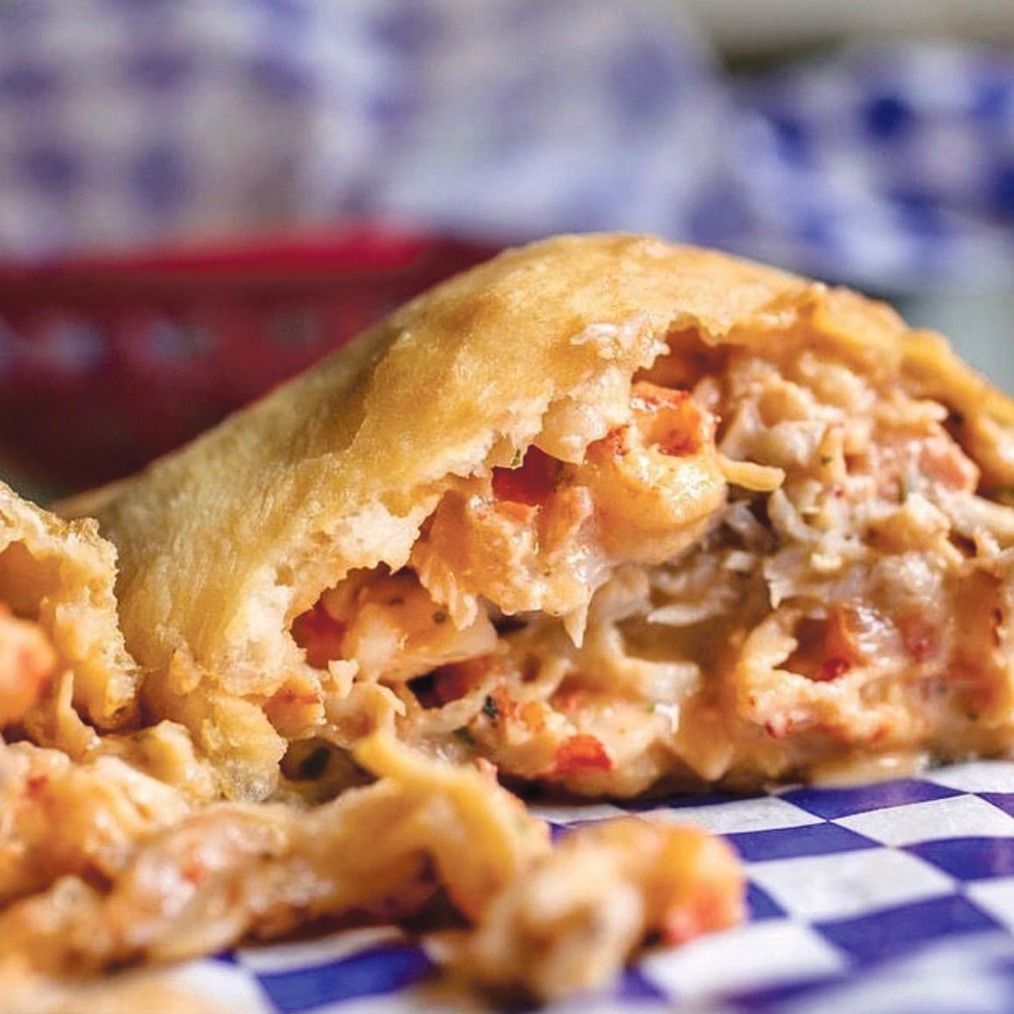 Stuph'D Beignets & Burgers
Divine inspiration came from a little place on St. Claude Avenue dubbed, most appropriately, Stuph'D Beignets & Burgers. Owned and operated by Duana Lawrence, the Bywater eatery offers lots of non-stuffed items like wings, fried seafood Fridays, burgers, and po-boys, but her signature dishes are sweet and savory beignets stuffed with, well, all kinds of stuff. If you're feeling sweet, go for a beignet stuffed with Oreos or pecan pie. And on the savory side, you can get a crisp, hot beignet filled with everything from veggies and cheese to grilled shrimp, Philly cheese steak and, the pièce de résistance, a Creole Queen filled with crab meat, crawfish, and shrimp. All of Stuph'D's beignets are bigger than you might imagine and fully, most gloriously, stuffed with goodness.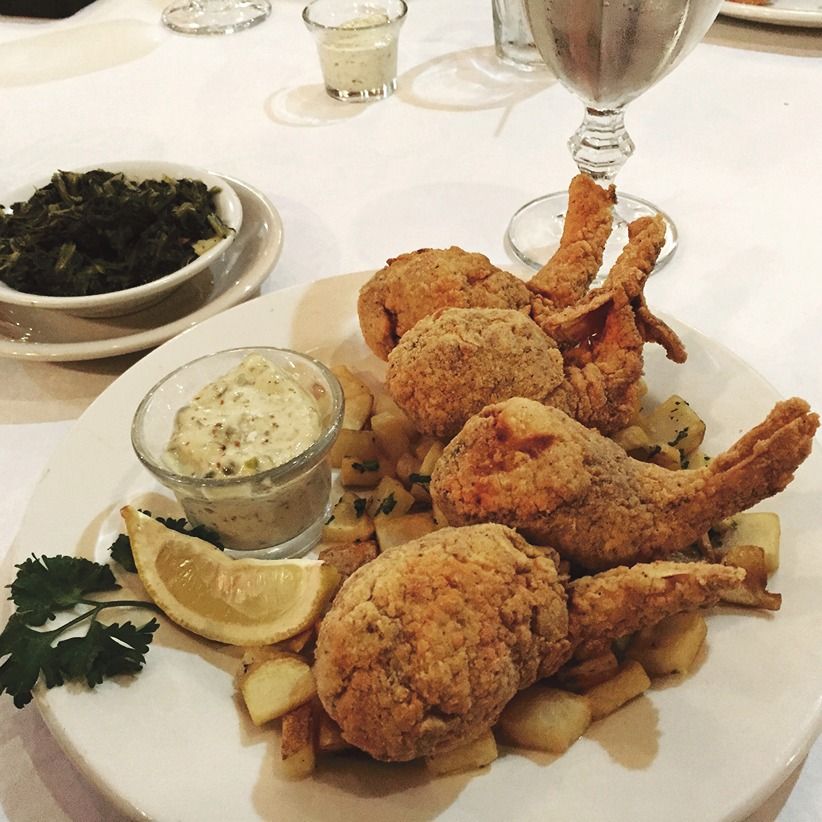 Dooky Chase Restaurant
People from all over the world head over to the Creole classic Dooky Chase Restaurant in the historic Tremé neighborhood. For over 80 years, millions of people have enjoyed this New Orleans' gem serving dishes like grillades and grits, crawfish etouffee, Southern fried chicken and Creole gumbo, but did you know they also serve a lot of stuffed stuff? Along with overstuffed potatoes and stunning stuffed crab, one of their featured favorites are the stuffed jumbo shrimp. How does one stuff shrimp, you may ask? Easy. The Gulf shrimp are butterflied, packed with crab meat dressing, battered, deep fried and served with their house tartar sauce.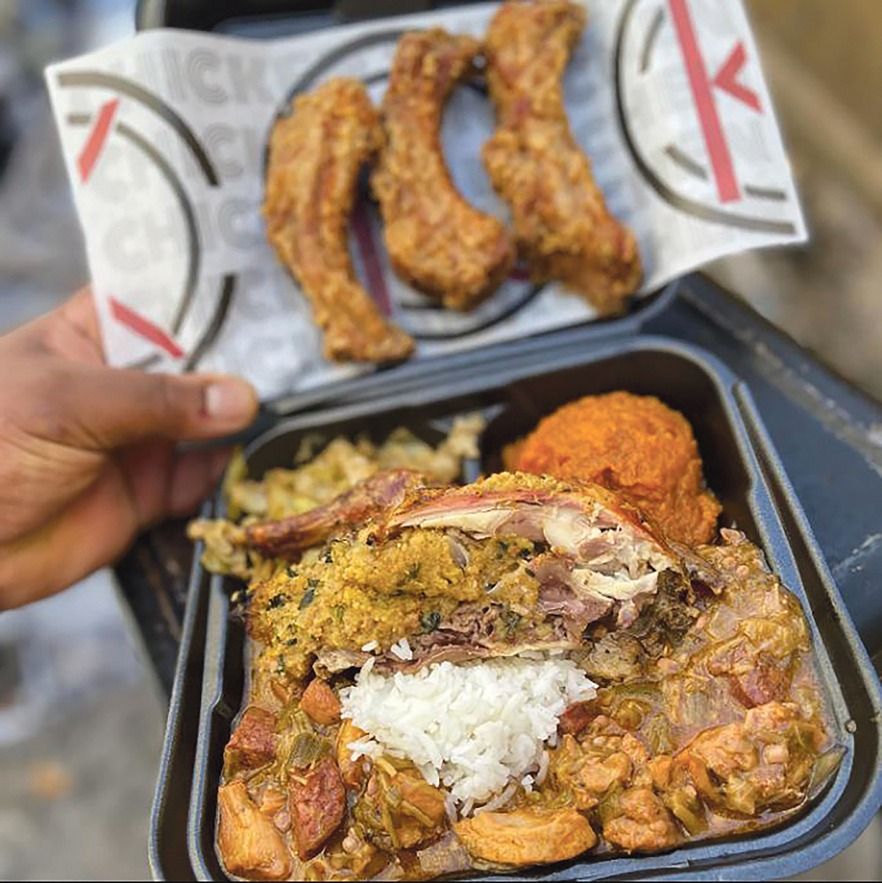 Chicken's Kitchen
A relative newcomer to the local restaurant scene, Chicken's Kitchen is a spot serving up hot plates to the masses across the river in Gretna. You can always tell when this takeout-only eatery is open because a line forms outside the door and trails all the way down the block. Self-trained home cook Marlon "Chicken" Williams opened the popular Westbank restaurant with a lot of help from his community, and everyday he returns the favor kicking out amazing plate lunches, most of which don't rise above $15. Along with his famous fried chicken and eternally sold-out braised oxtails (only served the first Tuesday of every month), the kitchen also offers stuffed stuff like seafood-stuffed catfish and a hearty half of Cornish game hen stuffed with turkey dressing. Each entree comes with one large side, such as his "five star mac" or seafood-smothered okra and rice, and two small sides, which includes everything from buttered carrots and potato salad to sweet peas and candied yams.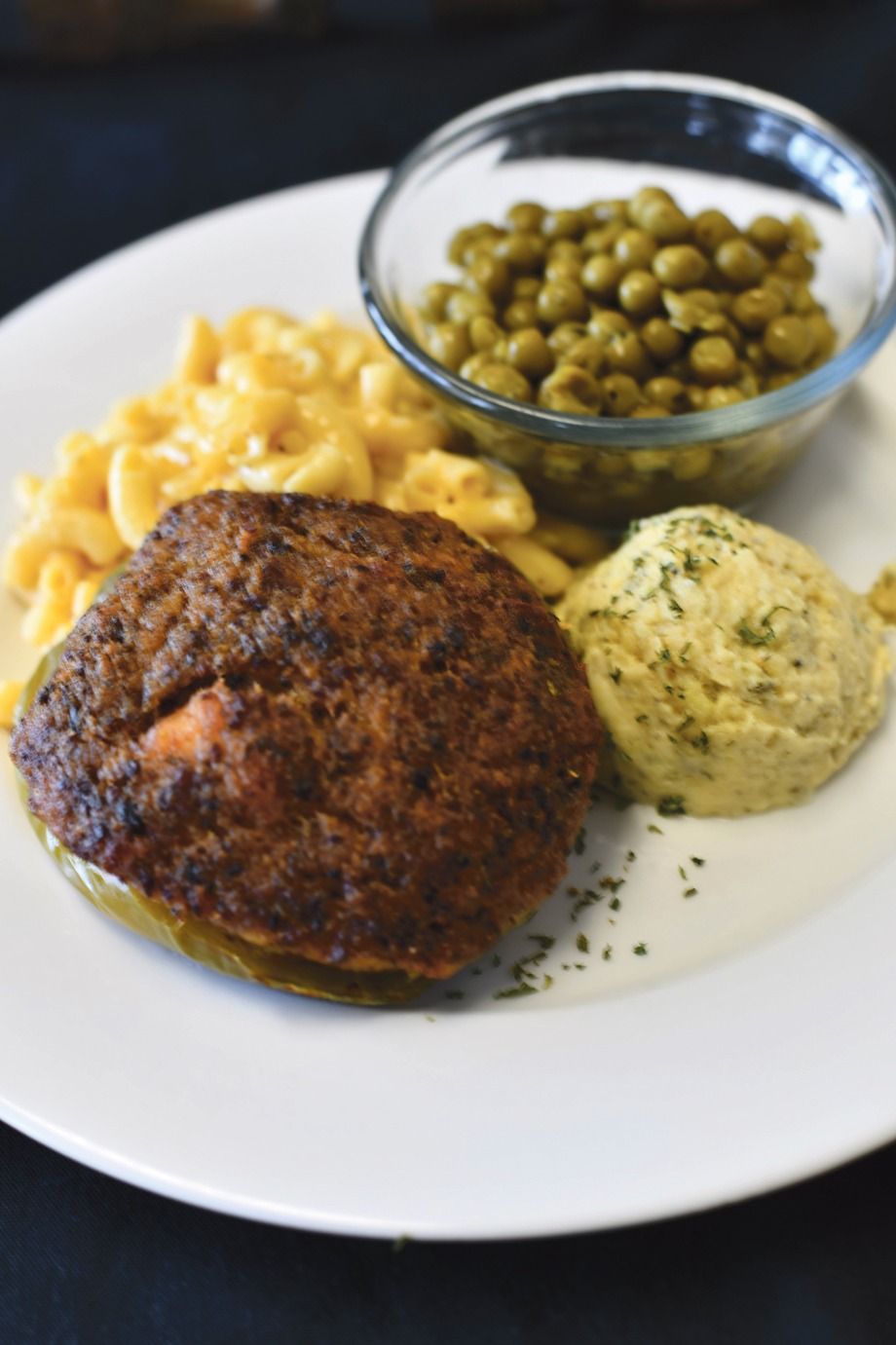 Heard Dat Kitchen
Located over in Central City, Jeffery Heard, (along with his daughter Chef Tia) has definitely made a name for himself at his popular restaurant Heard Dat Kitchen. You'll discover lots of New Orleans' classics on the menu, made with their own special twist, including BBQ shrimp fries and filé gumbo served with a grilled cheese sandwich and potato salad, but we're here to get stuffed, right? In that case, we recommend "dat plate'' with a beautiful bell pepper stuffed with pork sausage, shrimp, onions, garlic, bread crumbs, and their own special blend of seasonings served with mac 'n' cheese, sweet peas and potato salad for only $13. We heard dat.
French Toast
Finally, because no great meal is truly finished without a little something sweet, take a brunch trip to the French Quarter and visit the aptly named French Toast restaurant on Decatur Street. Long have praises been sung to Cara and Evan Benson for their bread-laden, breakfast blowouts, from aebleskivers and eggs baked in brioche to marvelous Monte Cristo sandwiches and banana nutella crepes, but they've gone even further. Naturally, they serve French toast dotted with fresh berries and dusted in powdered sugar, but they also feature French toast stuffed with coconut cream and topped with bruleed pineapple, candied macadamia nuts, and a dollop of tangy lemon curd. It's served with maple syrup, but honestly, do you really need it?
Places in New Orleans That Leave You Stuffed
Food lovers, get out there and get stuffed.