In New Orleans, a po-boy is the obvious go-to when looking for meals between the bread, but there's plenty of delicious alternatives in town worthy of a bite.
Where to Get a Cheap Sandwich in New Orleans
Regardless of whether or not you are still in school, fall has a way of stimulating cravings for a great sandwich. Though it's easy to slather up a sweet, sticky PB&J or tuna fish salad sandwich with lots of pickles, sometimes the answer to your sandwich needs lies outside of your kitchen. Though it would seem an easy task for a talented chef to stack the perfect 'wich, take into consideration the ingredients. When they're using freshly baked bread (sometimes made in-house), ripe veggies, and quality proteins, the care and preparation involved make for a sandwich you'll never forget.
Ayu Bakehouse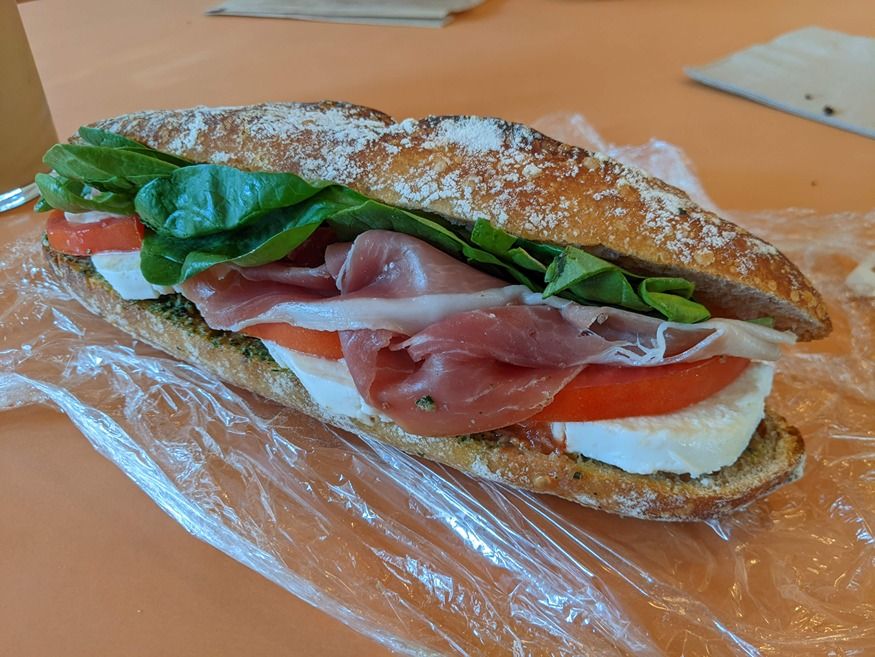 Bakeries are easily one of the best spots for a great sandwich. After all, they've got the main ingredient prepared fresh daily at their disposal. Though there's a ton of bakeries in town, a new one just opened up on the corner of Frenchmen and Dauphine. Dubbed Ayu Bakehouse, the folks at this fresh spot aren't loafing around, offering breads, pastries, salads, Hey! Cafe coffee, and—you guessed it—sandwiches. Though they've only been around a few months, a favorite is a sandwich version of the caprese salad—fresh tomatoes, basil, mozzarella, and prosciutto are layered on a large, crunchy, chewy French baguette spread with garlicky pesto. The menu changes daily, but, recently, they took that caprese classic and added radish, snap beans, and a "special sauce" on a small baguette and named it, appropriately, the Frenchmen. Follow them @ayubakehousenola to see what lunchtime surprises they have in store.
DiMartino's Famous New Orleans Muffulettas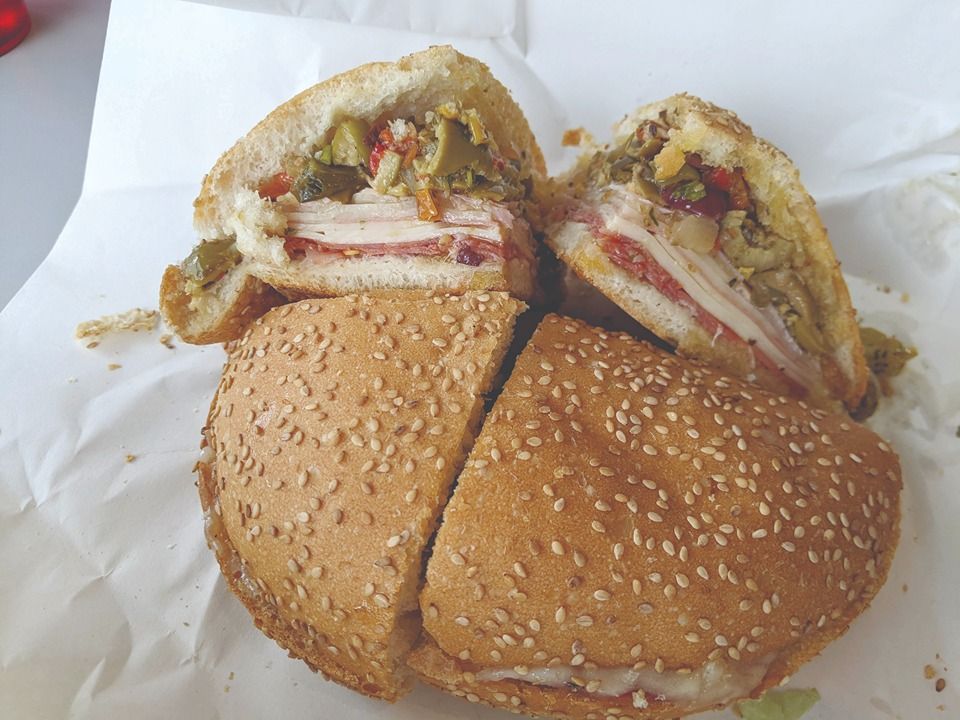 If the po-boy is king in New Orleans, then surely the muffuletta must be queen. The muffuletta is a local invention that's been around for over a century. The Italian round, seeded bread called muffuletta is what makes a muffuletta sandwich—that, and the olive salad. Though many turn to Central Grocery on Decatur Street, the French Quarter shop which is said to have invented it, there are many other places that offer muffulettas that some locals claim are just as good as (if not better) than Central's "original." One such spot is DiMartino's Famous New Orleans Muffulettas. Now with three locations, DiMartino's has been open since 1975, serving muffulettas and more—everything from po-boys and burgers, to seafood platters, and eggplant parmigiana. Offered in both small and large sizes, DiMartino's muffuletta is a little different because they toast the bread, which offers a slightly firmer foundation for layers of salami, ham, mortadella, Swiss, provolone, and lots of tangy olive salad. A small will feed you and a friend for only $12.99. One could go on and on about the iconic muffuletta, but that's another article.
Who Dat Coffee Cafe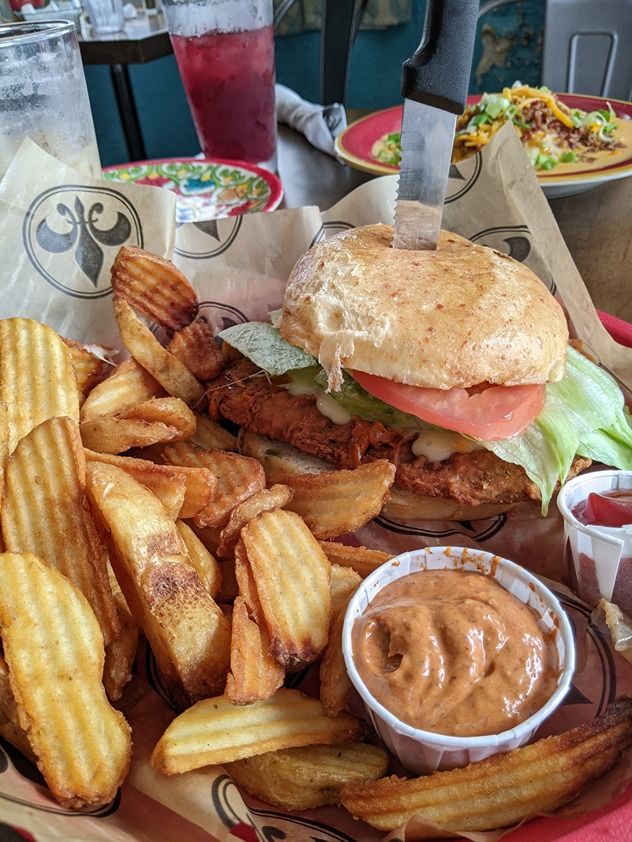 Over on Burgundy Street, there's a great little café serving up big eats called Who Dat Coffee Cafe. One might drive by the quaint Marigny corner and assume it's just a coffee house—which it is—but it's also a whole lot more. Not found in guidebooks or reviewed by national magazines, this unassuming spot is beloved by the neighborhood regulars who drop in often for breakfast, lunch, and brunch. Dishes include everything from grilled corn cakes covered in a creamy egg sauce and topped with cheddar, to an open-faced salad/sandwich made with shrimp and crab meat on grilled ciabatta dubbed the "da Marigny." One particularly stunning 'wich is their chicken fried steak served on a house-made jalapeno cheddar bun, dressed with pepper jack cheese, and their signature remoulade. Be sure to get the wavy, wedge fries on the side with an extra serving of that stellar remoulade for dipping. It's a sauce worth writing home about.








Tartine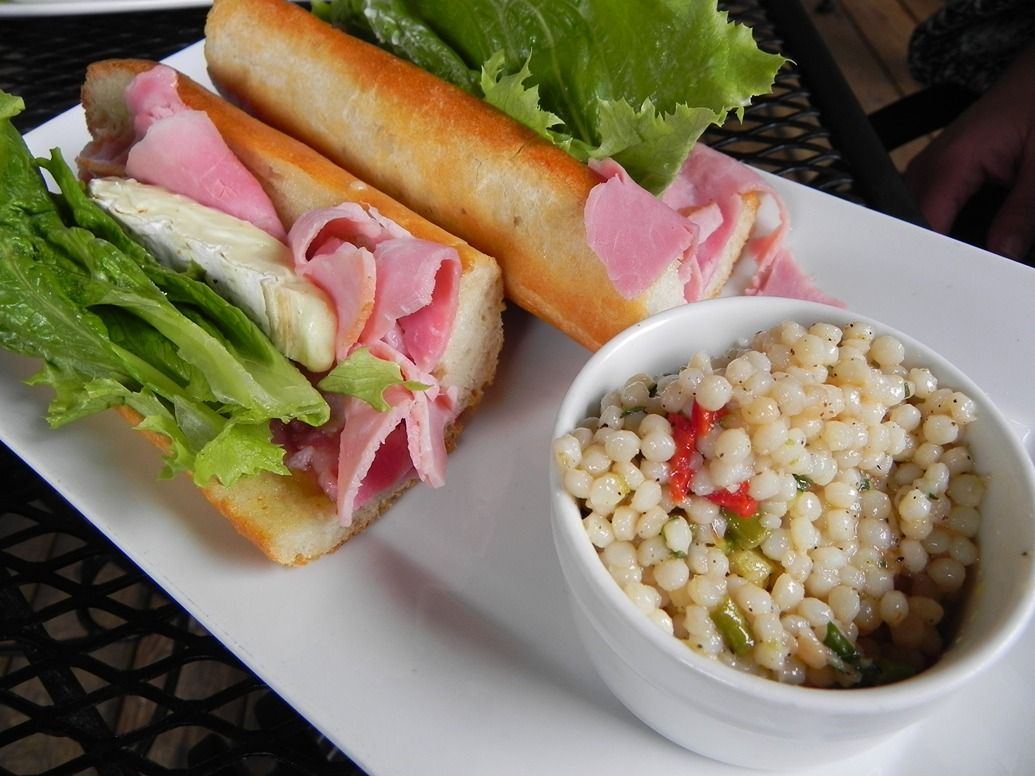 Though it's not a bakery, per se, Tartine is a small, uptown eatery by Cara and Evan Benson, which features their own incredible house-baked breads. Formally trained as a pastry chef, Cara has taken her skills and with them, created a little piece of Paris "on da Mississippi." In addition to scones, quiche, eggs baked in brioche, and huge salads, Tartine offers, well, tartines, which are typically open-faced sandwiches, featuring pậté or egg salad (both of which are on Tartine's menu), but one rises above the rest—thickly-sliced smoked ham, triple cream brie, and fresh lettuce burst from a crunchy baguette dressed with a slightly sweet fig mustard for only $11.50. You could even add a cup of their soup of the day and spend the afternoon on their patio dreaming of Montmarte or the Champs Elysees.
CIBO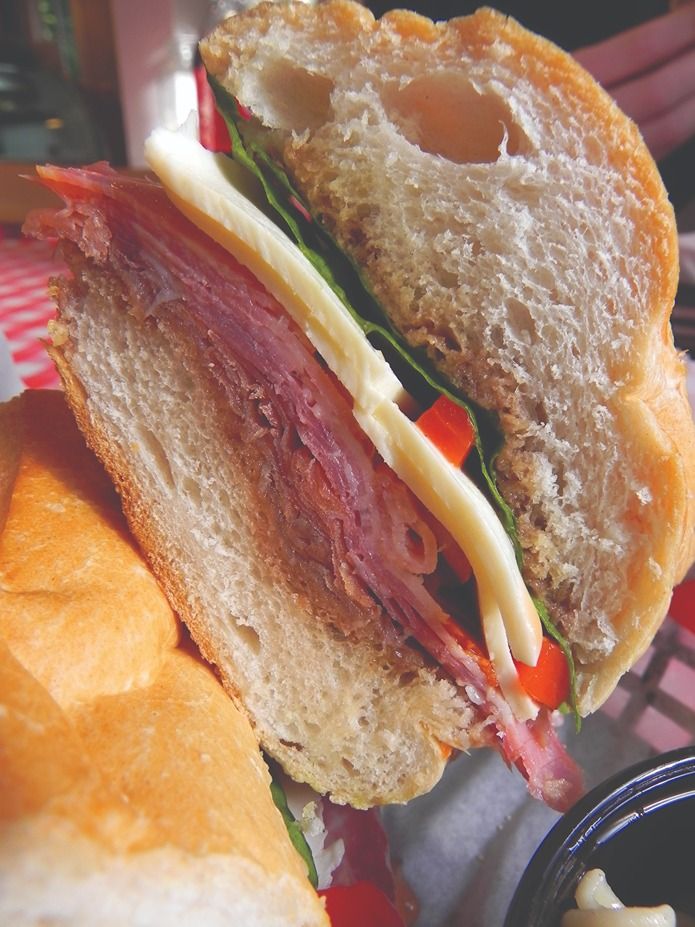 Finally, it's been mentioned in this column before, but it deserves to be mentioned again, CIBO is a great spot for sandwiches. You have only to stop in to find out for yourself. Located near Oak Street on S. Carrollton Avenue, the Italian-inspired eatery offers breakfast, lunch, and dinner with everything from bagels and salads to hot plates of meatballs and three-cheese ravioli. But their sandwiches really shine. Try the "Imports Combo" with prosciutto, sopressata, capocolla, fresh mozzarella, and roasted red peppers on a toasted Italian loaf, or sink your teeth into a chicken parmigiana slathered in their own red sauce and covered in melty Parmesan and mozzarella.