This Memorial Day, cool down with Sailor Jerry's one a kind Spiced Rum. Sailor Jerry Spiced Rum was crafted in honor of Navy veteran Norman "Sailor Jerry" Collins, who inked prominent sailor tattoos on soldiers and sailors in Hawaii during WWII. Sipping on smooth Sailor Jerry feels even better when you know it's supporting the military through charitable donations and other programs.
Check out this great Sailor Jerry's recipe below: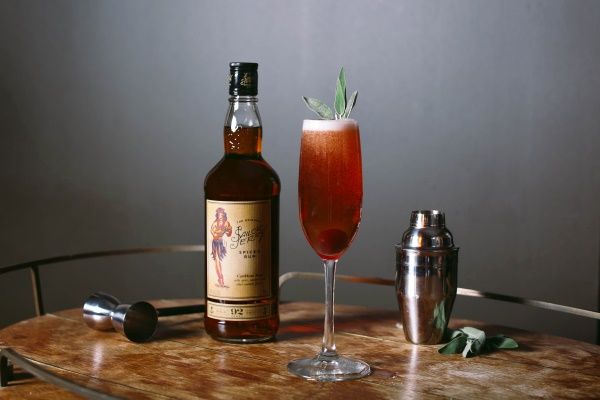 Cherry Jerry
1 part Sailor Jerry Spiced Rum
3 parts lemon-lime soda
Grenadine or Cherry Heering floater
Garnish with a Jerry Cherry* and sage
Add Sailor Jerry to a champagne flute. Top with lemon-lime soda and grenadine. Garnish with a JerryCherry and sprig of clapped sage (optional) and serve.
Jerry's Cherries*
Drain a 10 ounce jar of Maraschino Cherries of their liquid. Fill with Sailor Jerry Spiced Rum. Return the lid and refrigerate for at least 1 week.