Chef Nina Compton has been hosting a series of collaborative dinner events at her restaurant, Compère Lapin, to celebrate Black History Month. Compère Lapin serves New Orleans cuisine with a Caribbean and European twist and is located in the Old No. 77 Hotel & Chandlery on 535 Tchoupitoulas St.
The next dinner in the series will be on Thursday, February 25, where Nina Compton will be working with Lisa "Queen Trini" Nelson to cook up a multi-course dinner. Prices for the dinner start at $60 per person and reservations can be made for 6 p.m. and 8 p.m. Due to limited capacity with indoor dining, reservations are going fast. Compton has previously cooked with chefs Linda Green, Biruk Alemayehu, and Eve Haydel for this Black History Month series.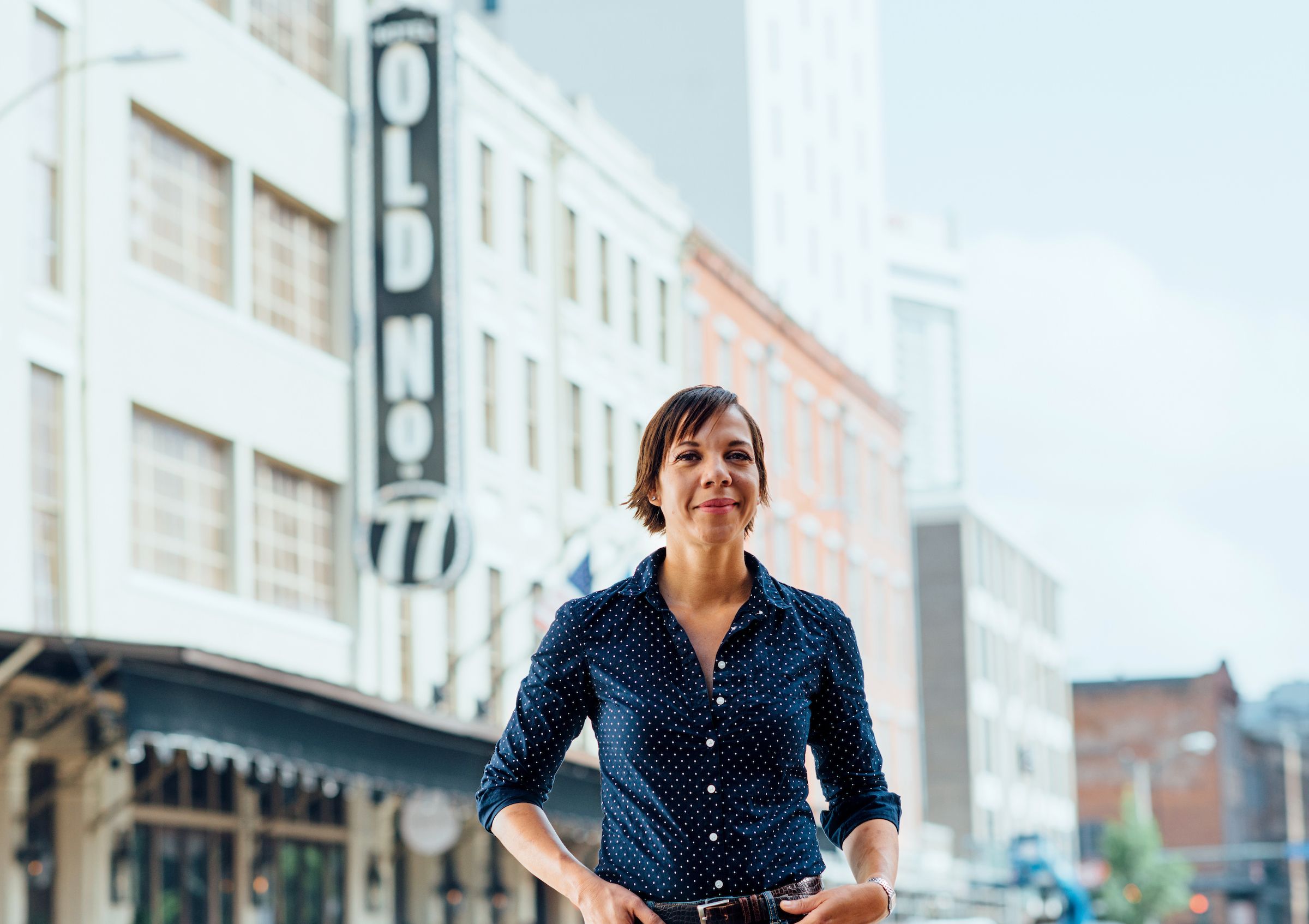 Lisa Nelson is originally from Trinidad, an island country located off the coast of Venezuela. She has taken over Hank's Meat Market, a corner store on St. Claude Ave., and now serves authentic Caribbean hot plates. Lisa's menu changes daily, but some of her most common dishes are curry fish, curry goat, and jerk chicken. She also incorporates her homemade hot sauce into many of her dishes. You can expect Nelson and Compton to combine their Caribbean cooking expertise to make new and savory dishes.
In addition to the dinner series, Compton has also announced a special Sunday brunch from 10:30 a.m. to 2:30 p.m. on February 28 with Katelyn Ann James, the pastry chef at Gabe & Gray Confections. Menu items will include macarons, mini pound cake loaves, pork belly hash, hot fire chicken and biscuit, and many more sweet and savory foods. Creative cocktails, including mimosas, brandy milk punch, and frozen daiquiris, will also be available for $12. Brunch will also be hosted at Compère Lapin, where you can dine-in or take your food and drinks home to enjoy.
Nina Compton is originally from St. Lucia and studied at The Culinary Institute of America in New York. She started her culinary career at Daniel in New York City before moving to Miami to work at Casa Casuarina. After appearing on Top Chef: New Orleans, Compton fell in love with the city and started working at Provenance Hotels before opening Compère Lapin. In March 2018, Compton opened her second restaurant in New Orleans, Bywater American Bistro. She has won numerous awards including "Best Chef: South" in 2018 by the James Beard Awards and "Best New Chefs 2017" by Food & Wine Magazine. Her ability to combine recipes and cuisine with flavorful ingredients will leave you dreaming about when you'll get your next meal from the talented Chef Nina Compton.
For reservations to both the dinner and the brunch, please call Compère Lapin at 504-599-2119.