There's a CBD that is rapidly becoming popular in New Orleans and we aren't talking about the City Business District. Scientifically known as cannabidiol, CBD is one of the important active ingredients of cannabis, also known as marijuana. While recreational marijuana usage isn't legal in Louisiana, CBD serves as an effective and legal way to get most of the benefits of the popular plant. Being an essential property in medical marijuana, CBD comes with a plethora of health benefits, directly benefiting many medical issues in both humans and animals.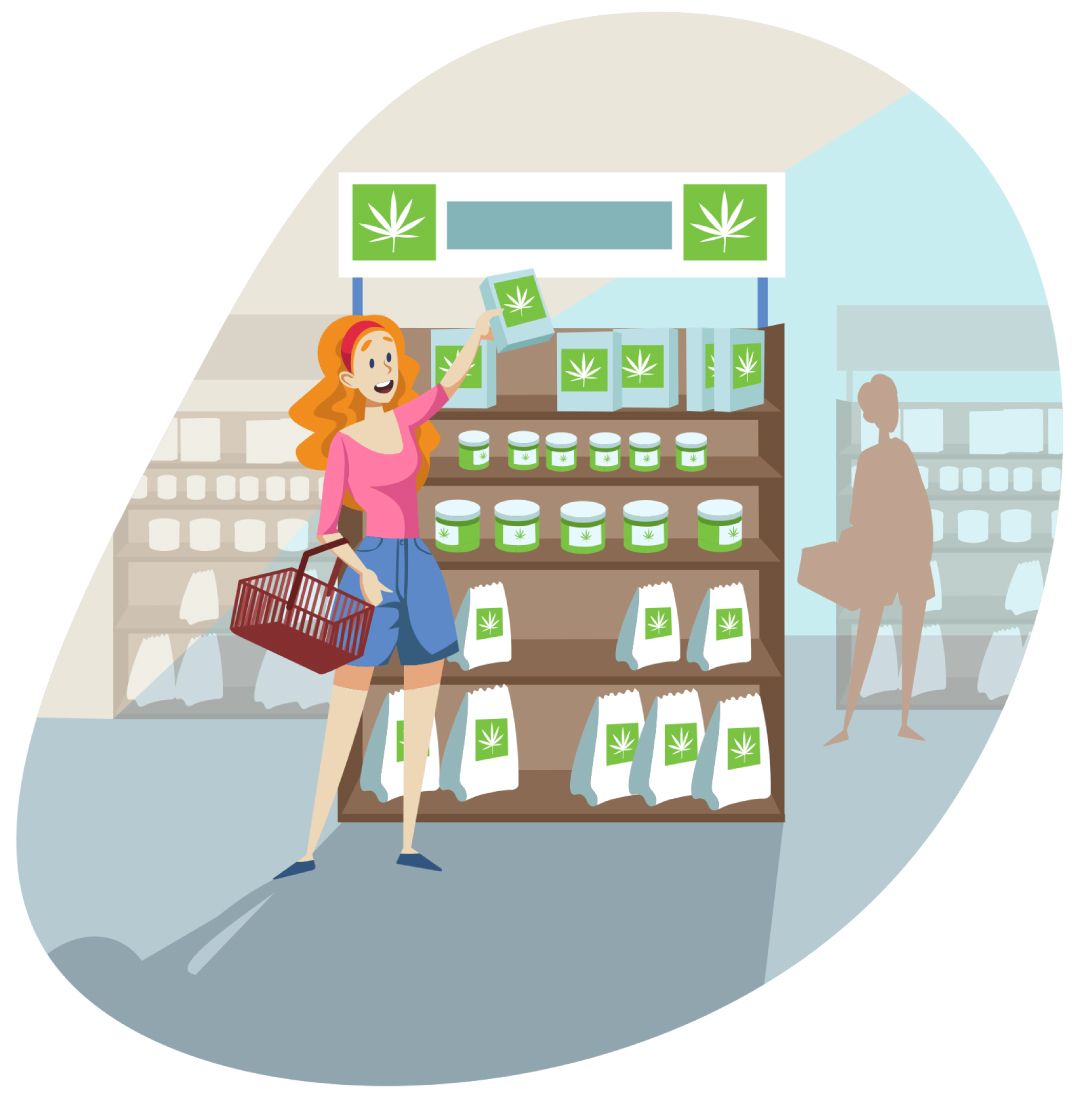 What are the benefits you ask? Well, CBD has been known to support muscle and joint function, ease body pains and headaches, provide tranquility, aid in sleeping, can guide with focusing and anxiety, along with aiding in skin health and internal balance. In animals, CBD can aid in separation anxiety, pain, and aging. With all of the benefits, some simply use CBD for the calm, relaxing mood that it creates inside of the body.
Deriving from the hemp plant (relative of the marijuana plant), CBD's popularity has become the cause of several stores opening in the Big Easy and outlying areas. Not only stores, but several coffee shops and cafes have added CBD enhanced products to their menus. With the popularity of CBD constantly rising, here is a list of some locations you should try.
Simply CBD Shop, simplycbdshop.com
Let's start with Simply CBD Shop. This locally born CDB store has four locations around the city, including Uptown, Marigny, Westbank, and Mid-City. Also run by the owners of Crescent City Vape, Simply CBD Shop has credited themselves as NOLA's "most trusted source for high-quality, lab-tested CBD, Delta-8, and other cannabinoid products." While self-credited, their reviews and pleasant customer comments speak for themselves. Simply CBD Shop is likely the most recognized CBD store in the city.
Your CBD Store, yourcbdstorenola.com
While Your CBD Store is a national chain with locations across the country, it was the first CDB store brought to the New Orleans area and is just as popular as any other locally bred CBD store. Your CBD Store currently holds nine locations in Louisiana and three locations across the metropolitan areas including: Uptown, Metairie, and Westbank. Brought to the Big Easy by Crystal Nugent, the company has a goal of helping others through the sale of natural, hemp-derived products.
Organic CBD Garden, organiccbdgarden.com
Created during the height of the pandemic, Organic CBD Garden recognized that there was an obvious need for more stress relieving products. While located in the outlying St. Bernard Parish, this company gained its popularity quickly with people traveling to the Chalmette area for their CBD products. Organic CBD Garden prides itself in providing "the best oils, tinctures, capsules, flowers, body and pain cream, beauty and bath, vape, and pet care products." Their products are from 100% non-GMO industrial hemp.
Uptown Hemp, theuptownhemp.com
Located on Earhart Boulevard in New Orleans, Uptown Hemp is clearly named for its location in the popular Uptown region of the city. With a mission to "provide an avenue for healing to consumers," Uptown Hemp focuses on their customers' individual needs when it comes to CBD. The Black owned company provides a variety of products from vapes to topical gels. They also offer a monthly membership, with delivery services coming soon.
Urban Tree CBD, neworleanscbdtopicals.com
Also in the Uptown area on the famous Magazine Street, Urban Tree CBD credits themselves as New Orleans's "go-to" CBD shop. With a wide variety of trusted products, this company assures that their products are THC free and that they have something for everybody. With everything from roll-ons, tinctures, topicals, and more, their products are all natural and toxin free.
The Herb Import, herbimport.com
Just at the end of the Canal Street streetcar line is The Herb Import. Established in 1996, they have expanded their locations from Mid-City to Uptown New Orleans and the French Quarter. While this company owns a multitude of shops from Sacred Grinds Coffee to the High Grounds Dispensary, The Herp Import is a New Orleans staple with a wide variety of products from CBD and beyond. From gummies to oils, this company knows just about all there is to know when it comes to herbal health care.
Mushroom New Orleans, themushroomnola.com
Want to visit New Orleans's oldest independent record store and smoke shop? Then look no further. Founded in 1969, Mushroom New Orleans is one groovy place to see. While expanding to CBD over the years, this Uptown landmark is a retail store with a wide variety of products. Located on Broadway Street in the University area of the city, this shop not only has a wide variety of CBD products but also the many accessories that one may want to use with their CBD.
Ra Shop, rashopcbd.com
With locations all over the state, as well as in Hattiesburg, the Ra Shop has an entire website just for their CBD offerings. You'll find CBD productions not only for yourself, but also for your pet! The Ra Shop features products from Five Leaf Labs out of Baton Rouge and MedTerra Pets CBD from California. The Ra Shop has been voted "Best Smoke Shop" by Where Y'at readers since 2016, so expect to find professional service and a variety of options to choose from.
There you have it. While there are other awesome CBD stores and retailers in the city, this list provides you with some of the best ones around. With all of the benefits of the hemp plant derivative, it's certain that at least one of these places will have exactly what you are looking for. Whether for you, a friend, or a furry child, CBD is definitely a good solution for a multitude of ailing issues.