For over 200 years, Buffalo Trace Distillery has been dedicated to its craft of making bourbon whiskey. Now, the distillery is spreading the word about its second annual release of the its new Kosher whiskey trio: the Kosher Rye Recipe Bourbon, the Kosher Wheat Recipe Bourbon, and the Kosher Straight Rye Whiskey.
Founded and established in the late 1700s in Frankfort, Kentucky, Buffalo Trace has flourished into one of the top bourbon whiskey distillers in the country today, winning countless awards like Whisky Advocate's "Distillery of the Year" in 2000, making Buffalo Trace the first American distillery to win the prestigious international award. Fighting through Prohibition and still creating whiskey to this day, Buffalo Trace has achieved in creating over seven million barrels of bourbon since it started.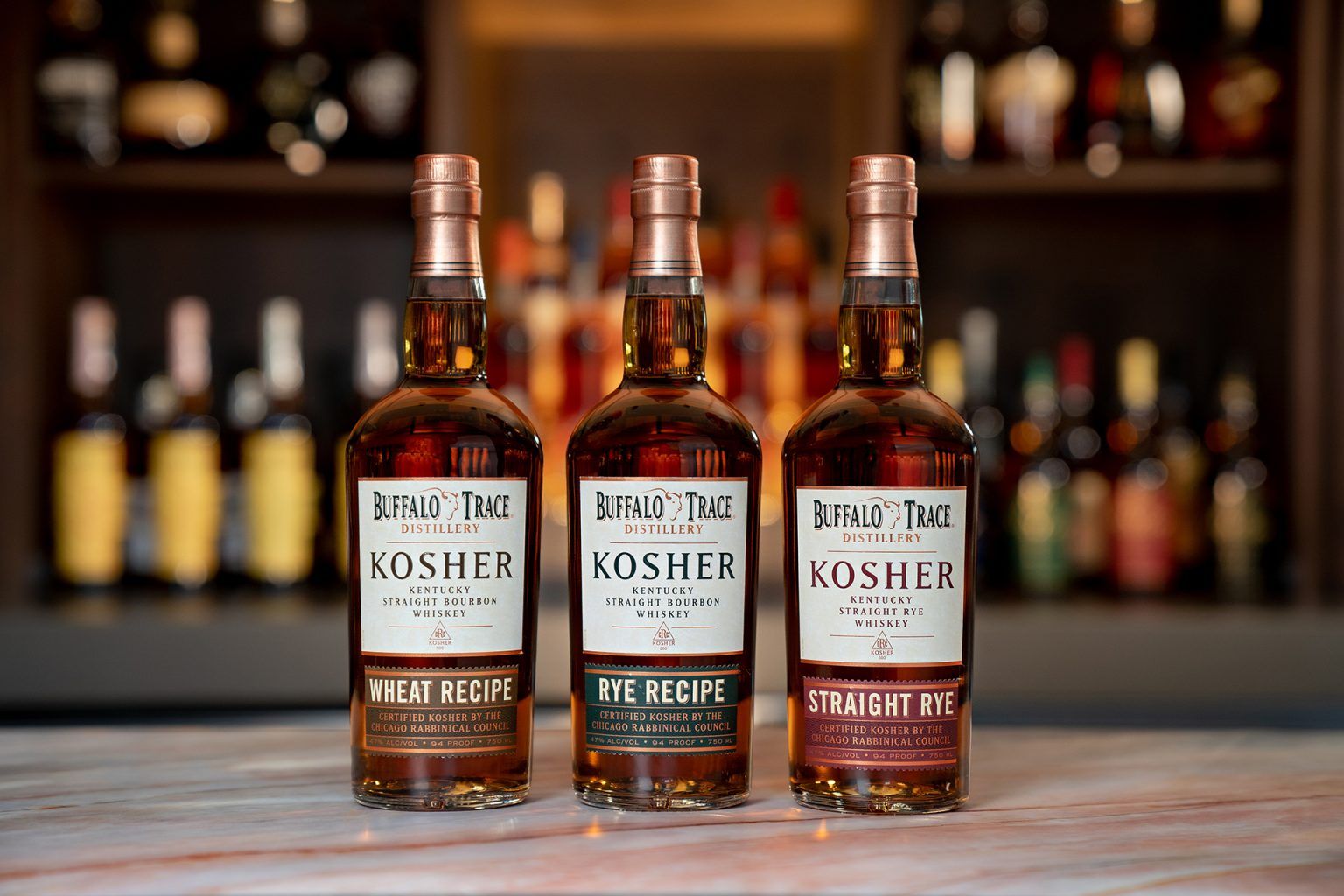 Buffalo Trace began working on creating Kosher whiskey in 2010 after meeting with the Chicago Rabbinical Council to go over the appropriate guidelines towards creating the perfect Kosher whiskey. The distillery gave the whiskey 10 years to age properly before releasing it to the general public and made sure to flush its bottling lines completely to ensure that any non-Kosher substance doesn't infiltrate the Kosher whiskey.
"Kosher law mandates that whiskey should not be owned or consumed by Jews during Passover," a press release from Buffalo Trace explained. "In 2012, Chicago Rabbinical Council oversaw the sale of new American Oak Kosher barrels in a contract sale to a non-Jewish executive, Buffalo Trace Distillery President Mark Brown, where they were filled with whiskey and put away in specially marked 'Kosher whiskey' barrels to age."
Buffalo Trace believes it is significant for a truly certified Kosher whiskey to be available to not just the Jewish community, but to everyone as well. The distillery first released its Kosher whiskey last year and plans to release a Kosher whiskey trio each year at the end of Passover, labeled with both the distillery's and the Chicago Rabbinical Council's logos. This year, Passover ended on April 4, so the Kosher whiskey trio should be released to distributors later this month with bottles starting at around $40 each.
For more information on Buffalo Trace Distillery, please visit buffalotracedistillery.com.