Broussard's Restaurant and Courtyard, one of the French Quarter's top Creole dining spots, turns 101 years old in 2021. Last year was its 100-year anniversary, but due to the COVID-19 pandemic, Broussard's could not celebrate with all of its special menus, which are crafted by Chef Jimi Setchim. Because of this, Creole Cuisine Restaurant Concepts, of which Broussard's is a part of, is taking a shift in the restaurant's menu. A special spice focused menu will be featured at Broussard's beginning on March 4 to celebrate the anniversary.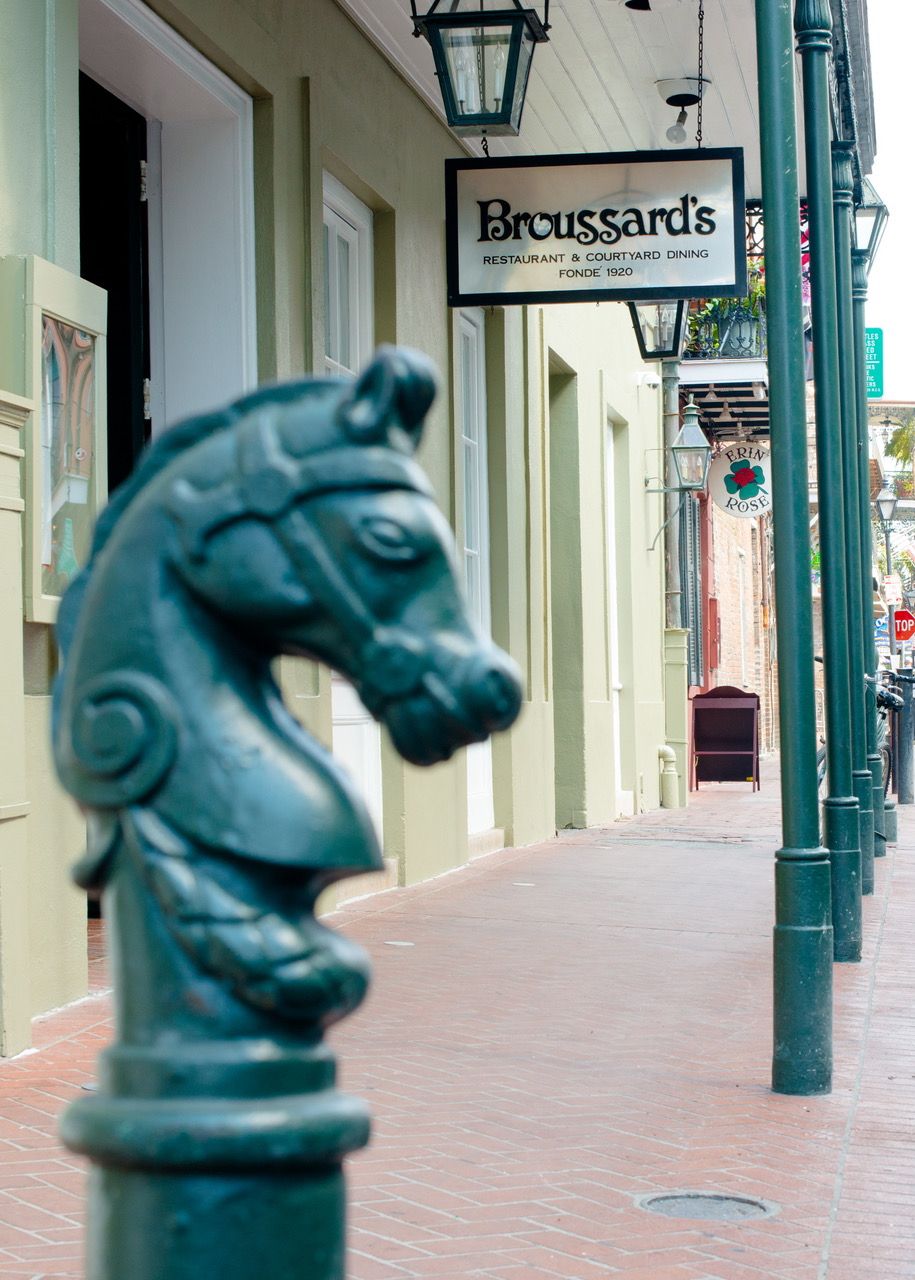 "We are especially proud to be able to continue the celebration this year," Marv Ammari, chief executive officer of Creole Cuisine Restaurant Concepts, expressed. "While last year was particularly difficult for many in our community and our industry, we are honored to continue the traditions that were started at Broussard's Restaurant over 100 years ago. We look forward to continuing to support our community and feed our customers."
The special spice focused menu will include French onion soup with bay laurel and gruyere cheese; Ponchatoula strawberry salad with lemon-poppy seed vinaigrette, pickled red onions, and candied almonds; and Creole spiced smothered pork chops. For those who always make room for dessert, you can enjoy a traditional black forest cake with cayenne infused chocolate ganache and tart Amarena cherries.
Broussard's Restaurant, which is at 819 Conti St., serves dinner Thursdays to Saturdays from 5 p.m. to 9 p.m., brunch Fridays to Sundays from 10 a.m. to 4 p.m., and happy hour Thursdays to Saturdays from 3 p.m. to 6 p.m. Discounted validated parking is offered at the Royal Sonesta, located at 300 Bourbon St.
In addition to Broussard's, Creole Cuisine Restaurant Concepts' collection of restaurants and daiquiri shops include places like Kingfish, The Bombay Club, Tommy's Cuisine, Flamingo A Go-Go, and many more. Creole Cuisine Restaurant Concepts has been recognized as a "Top Workplace" in New Orleans by NOLA.com and The Times-Picayune for the past three years.
To make a reservation at Broussard's Restaurant and Courtyard, call 504-581-3866. For more information, visit broussards.com and CreoleCuisine.com.